Earlier this week, the musician had a bit of a mishap in the middle her Future Nostalgia tour date in Washington D.C.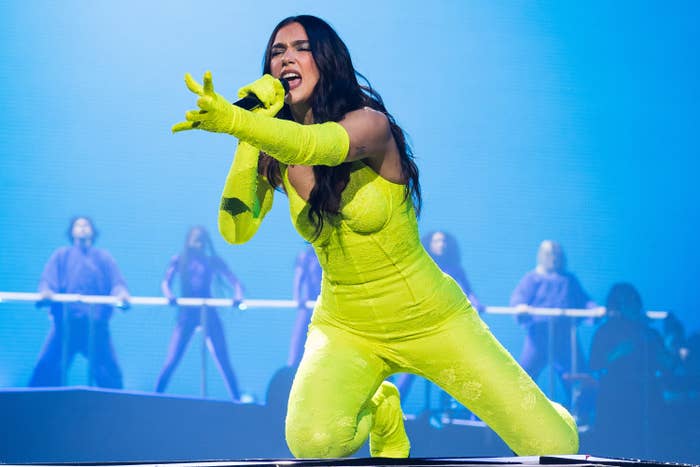 While performing "New Rules," Dua's mic slipped out of her hand — and right into the audience!
After temporarily searching for the mic in the crowd, Dua shook it off and went back to dancing.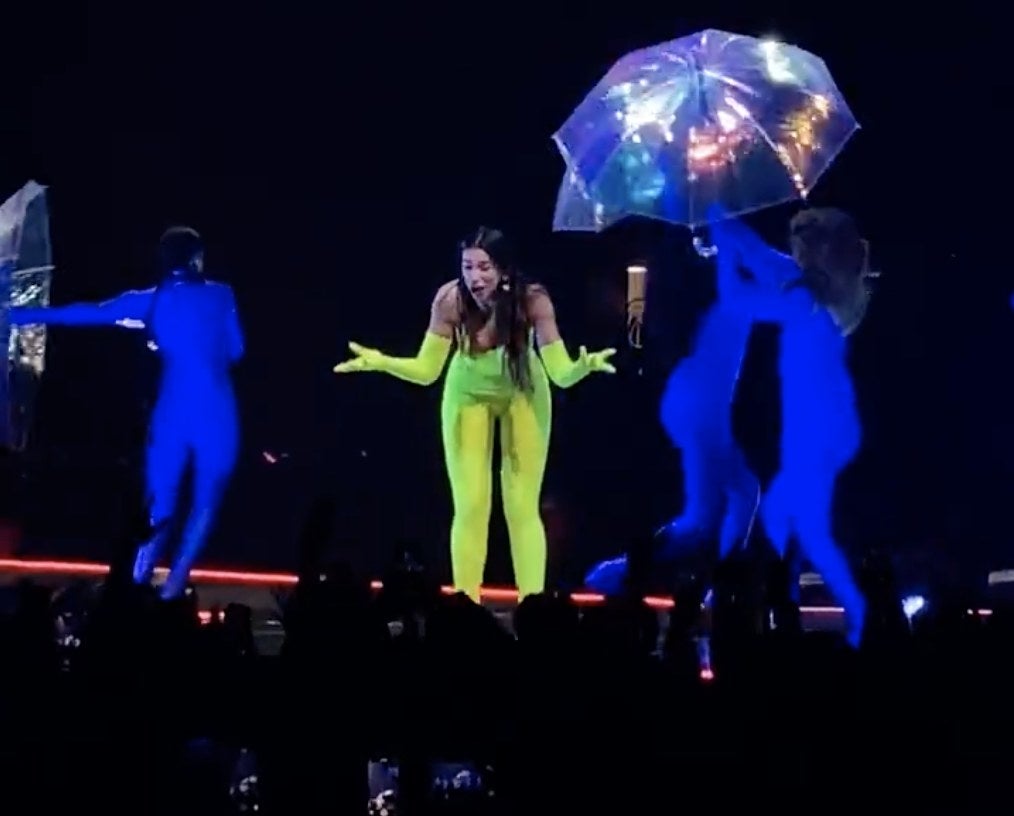 Thankfully the crowd really came through with backing vocals and a member of her team delivered her a new mic shortly after.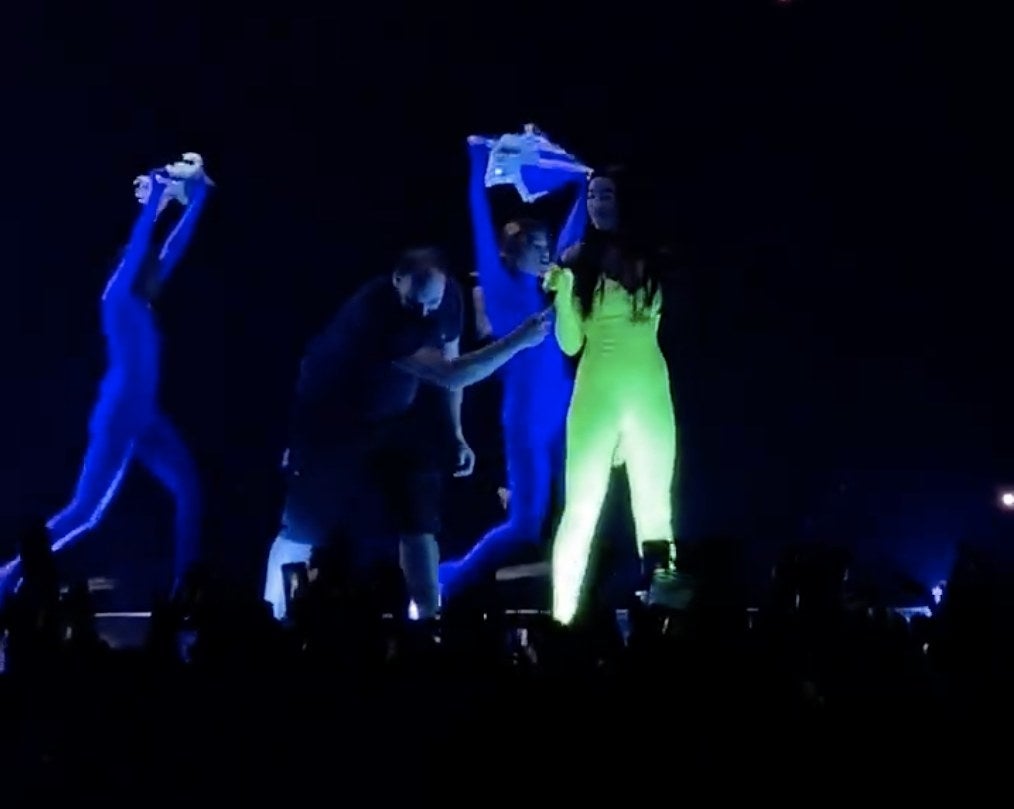 "I got way too excited!" Dua told the crowd once everything was back in business!
Looks like it might be time for Dua to get one of those very '90s pop star headsets!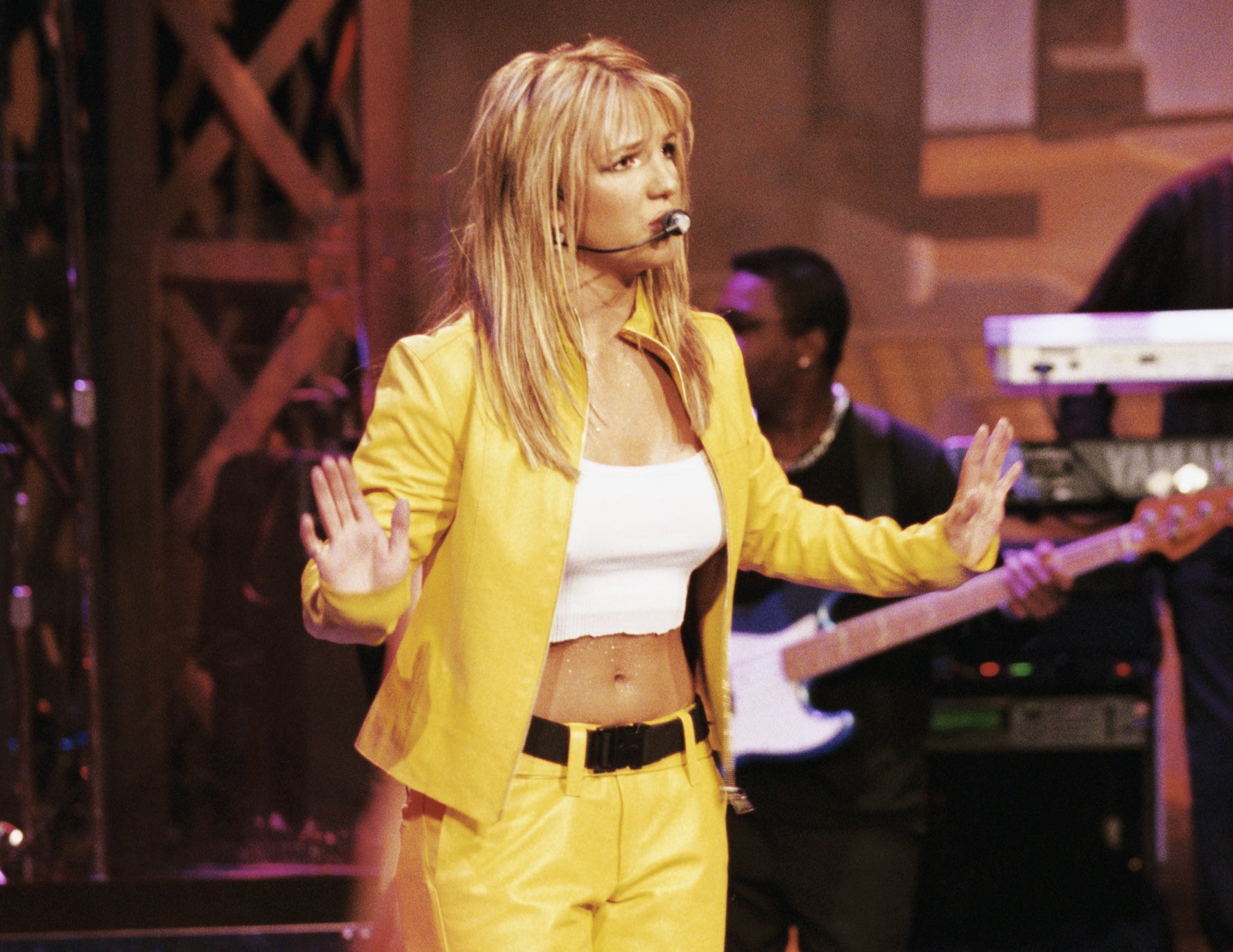 Watch Dua's entire on stage mishap go down below.