This Is What It's Like To Stay In A COVID-19 Quarantine Hotel In Australia
Never take fresh air for granted again.
Since the beginning of the pandemic, Australia has had some of the world's toughest travel restrictions and quarantine policies in place.
While Australian citizens are free to travel home at any time, getting there is no easy task. Securing a flight can be difficult (and expensive), and upon arrival, all international travelers must quarantine for 14 days at their point of entry in a government-chosen facility.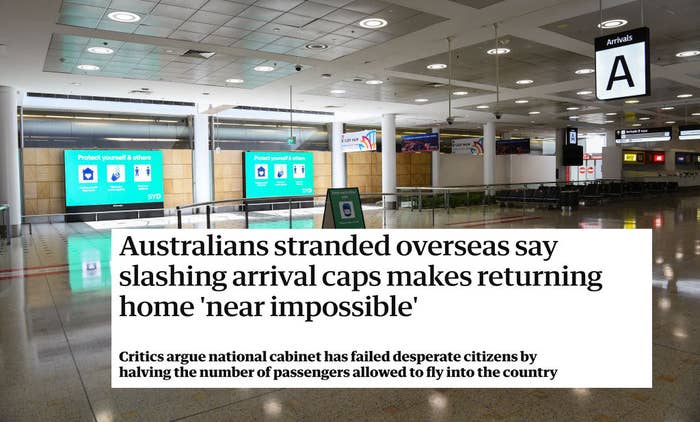 Australia's "hotel quarantine" has been running for almost a year now, and while it's had its share of scandals, overall the system has effectively helped curb the spread of the coronavirus across the country.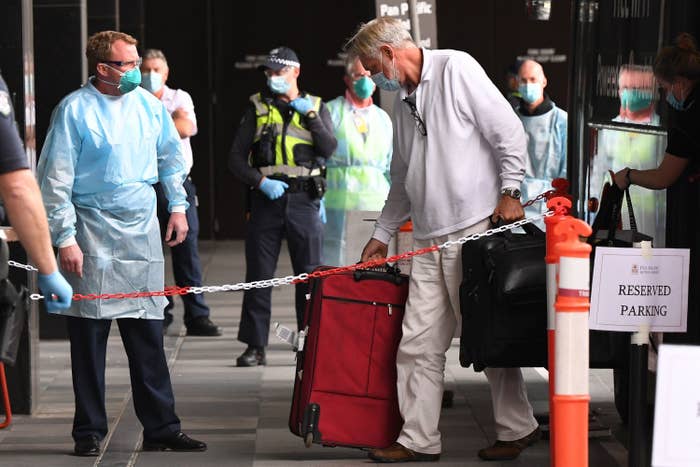 My boyfriend Stephen recently had to return to Australia, so I got the details from him about what the quarantine process was actually like:
Upon the plane's arrival in the country, the military boarded to brief passengers on the quarantine rules (aka what the next two weeks of their lives would look like).
Travelers then boarded a charter bus and were taken to one of the hotels that the government has deemed a quarantine facility.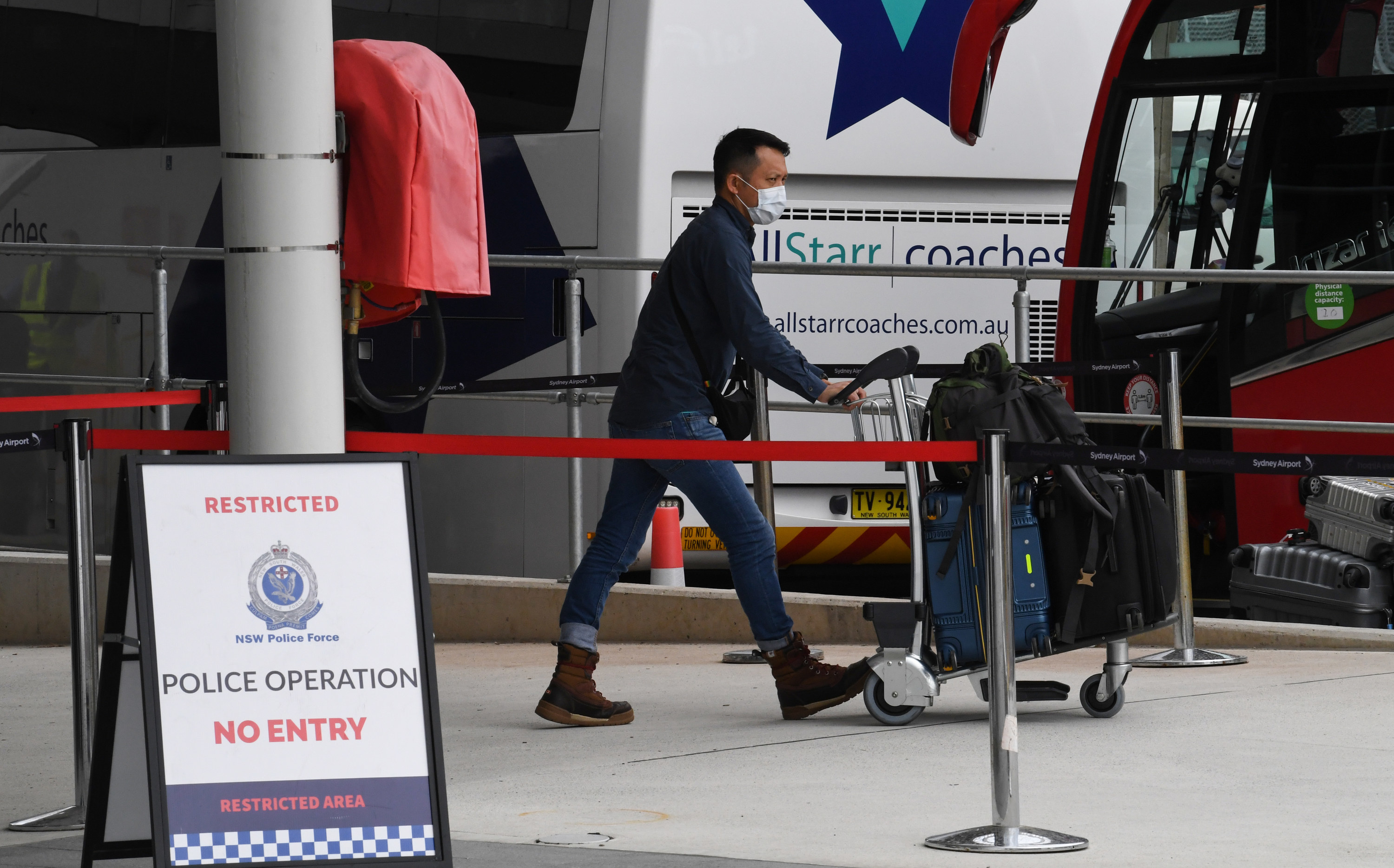 People get absolutely no choice of accommodation, so they could end up staying anywhere from a Travelodge to a five-star resort. But the $3,000 AUD quarantine fee charged by the government is the same, regardless of which hotel you get. So it's really the luck of the draw.
Before being escorted to their room by an officer to start "Day 0," travelers are given a list of rules and regulations for their stay. Of utmost importance? Absolutely do not leave your room under any circumstances — not even for fresh air or a walk in the hallway.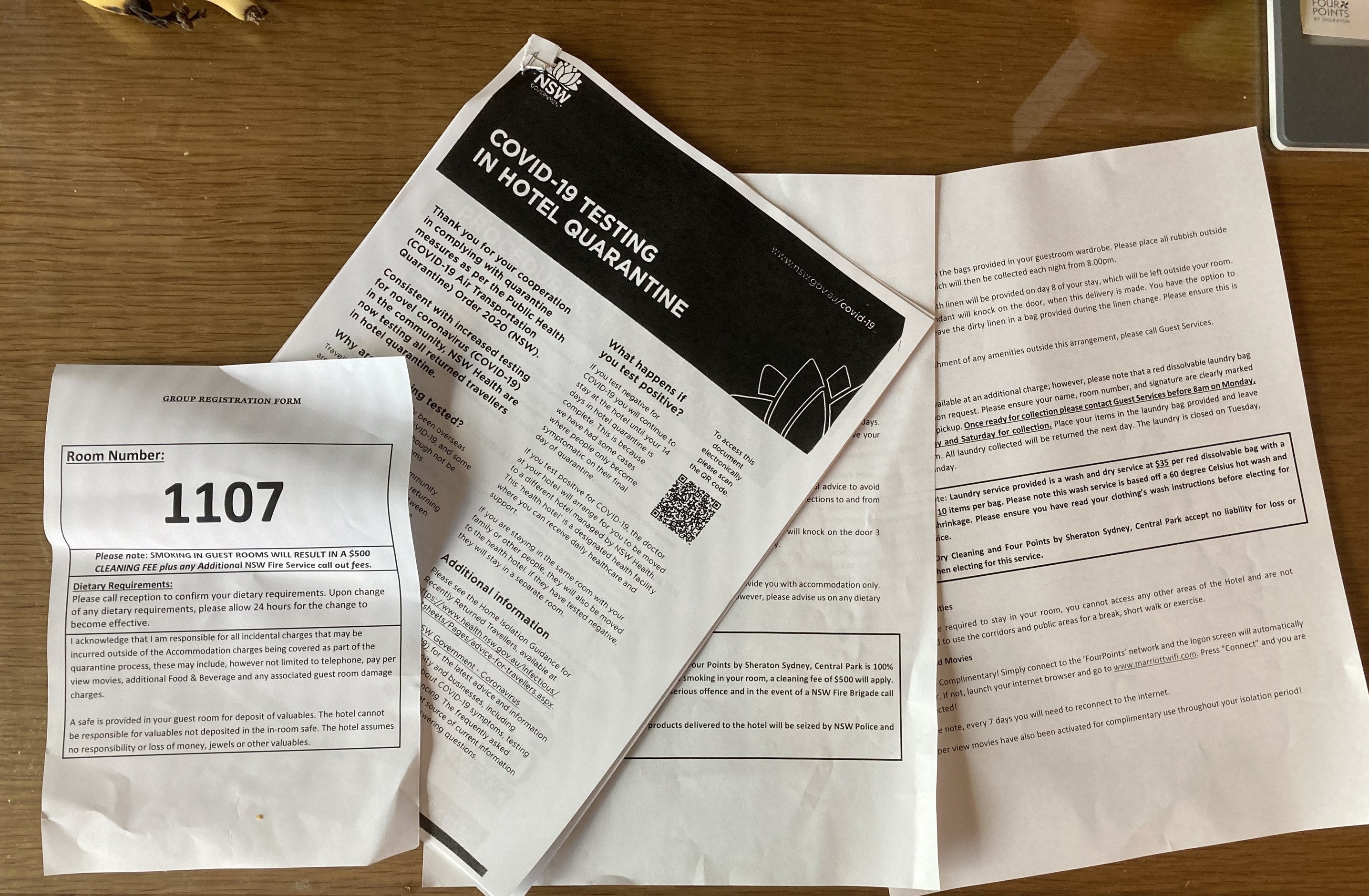 Stephen was pleasantly surprised after check-in to find that his confined space wasn't so bad!
The only things lacking? Windows that could be opened and access to fresh air.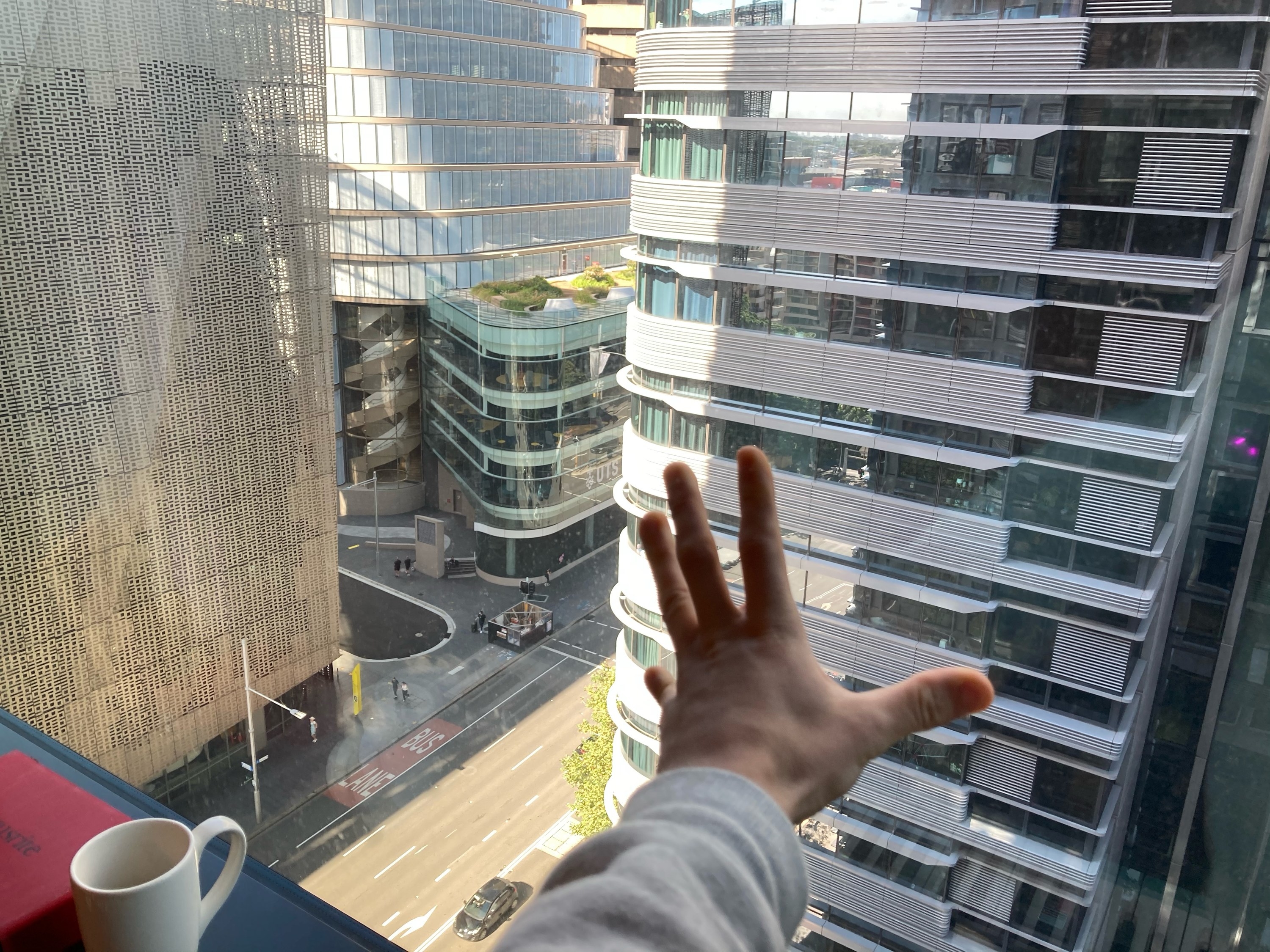 Food was dropped off outside the door at three time slots during the day — 7:30 a.m., 12:30 p.m., and 6:30 p.m. — and some of the meals were surprisingly alright.
But sometimes the portions left a bit to be desired: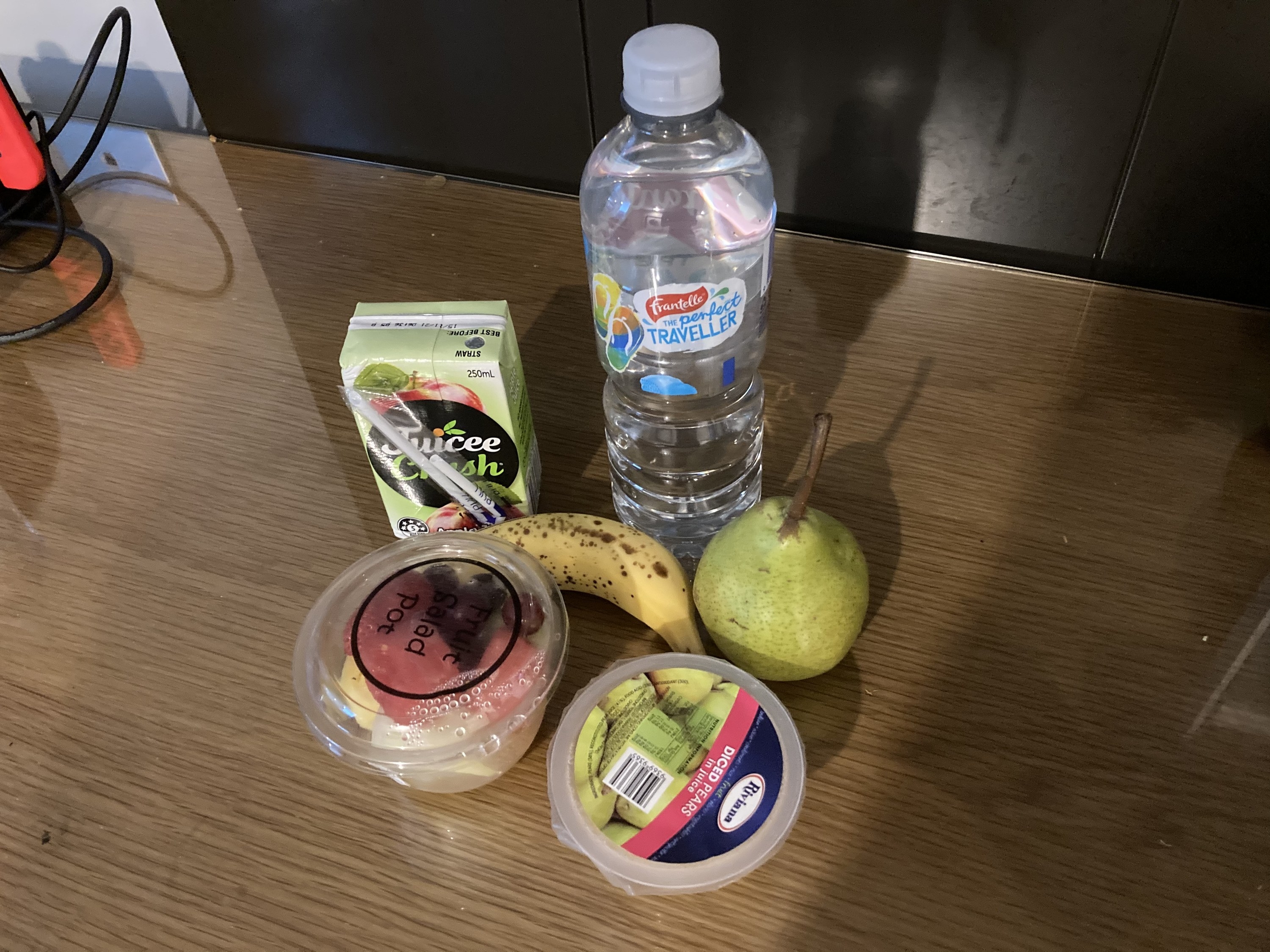 Guests are also allowed to order groceries and Uber Eats — at their own expense.
And though cooking appliances aren't allowed, Stephen learned a new way to make meals in his hotel room (thanks to TikTok):
While mealtime knocks on the door and deliveries were something to look forward to during the monotonous days, Stephen thankfully had work to keep him busy and enough space to set up a makeshift workstation to make it feel like home: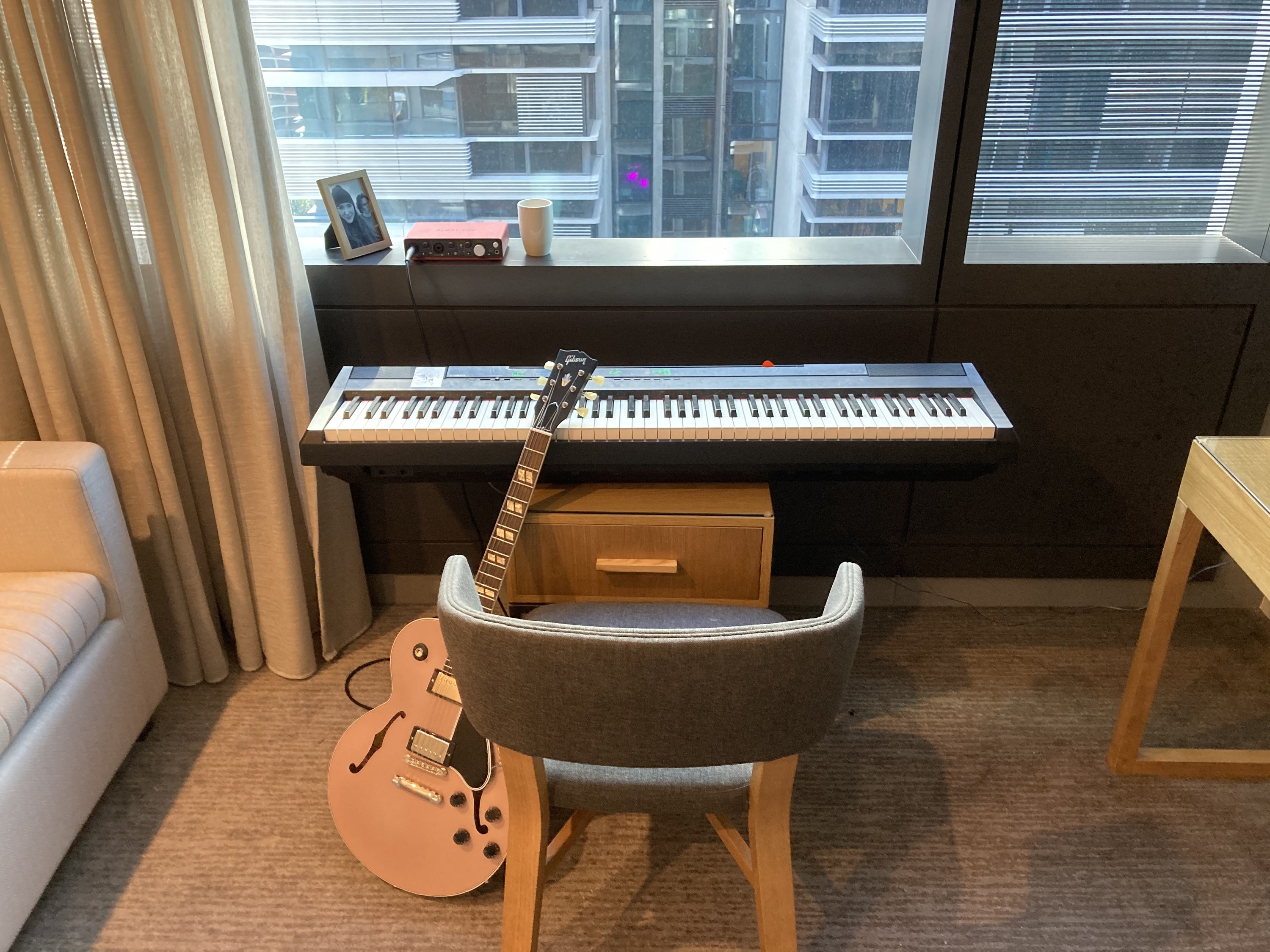 The lack of IRL human connection could be tough, but Stephen remedied it with FaceTime calls to friends and family, as well as some online Switch gaming.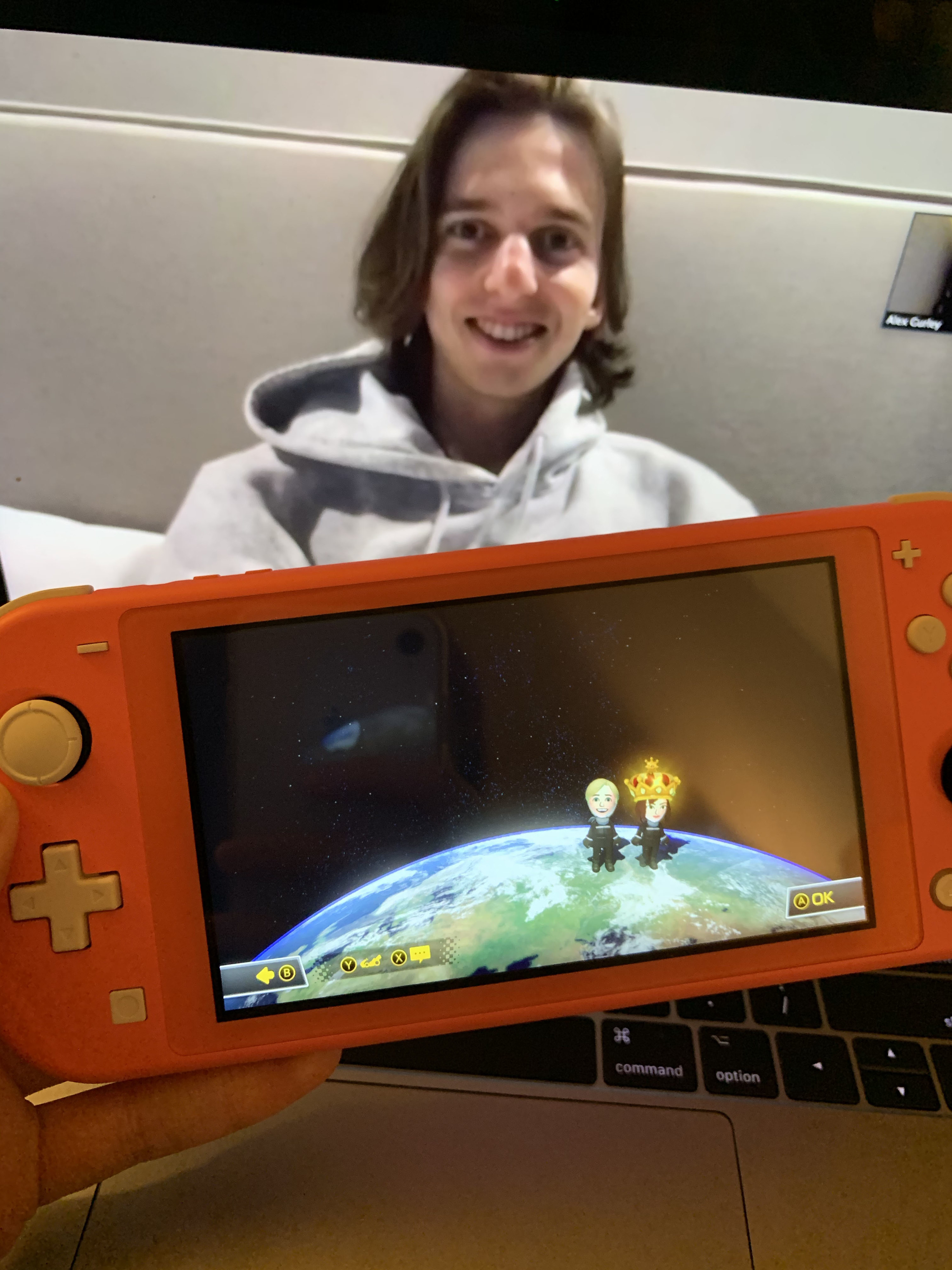 As guests near the end of their stay, they're given a wristband with their release day printed on it. Never has a Monday been so exciting!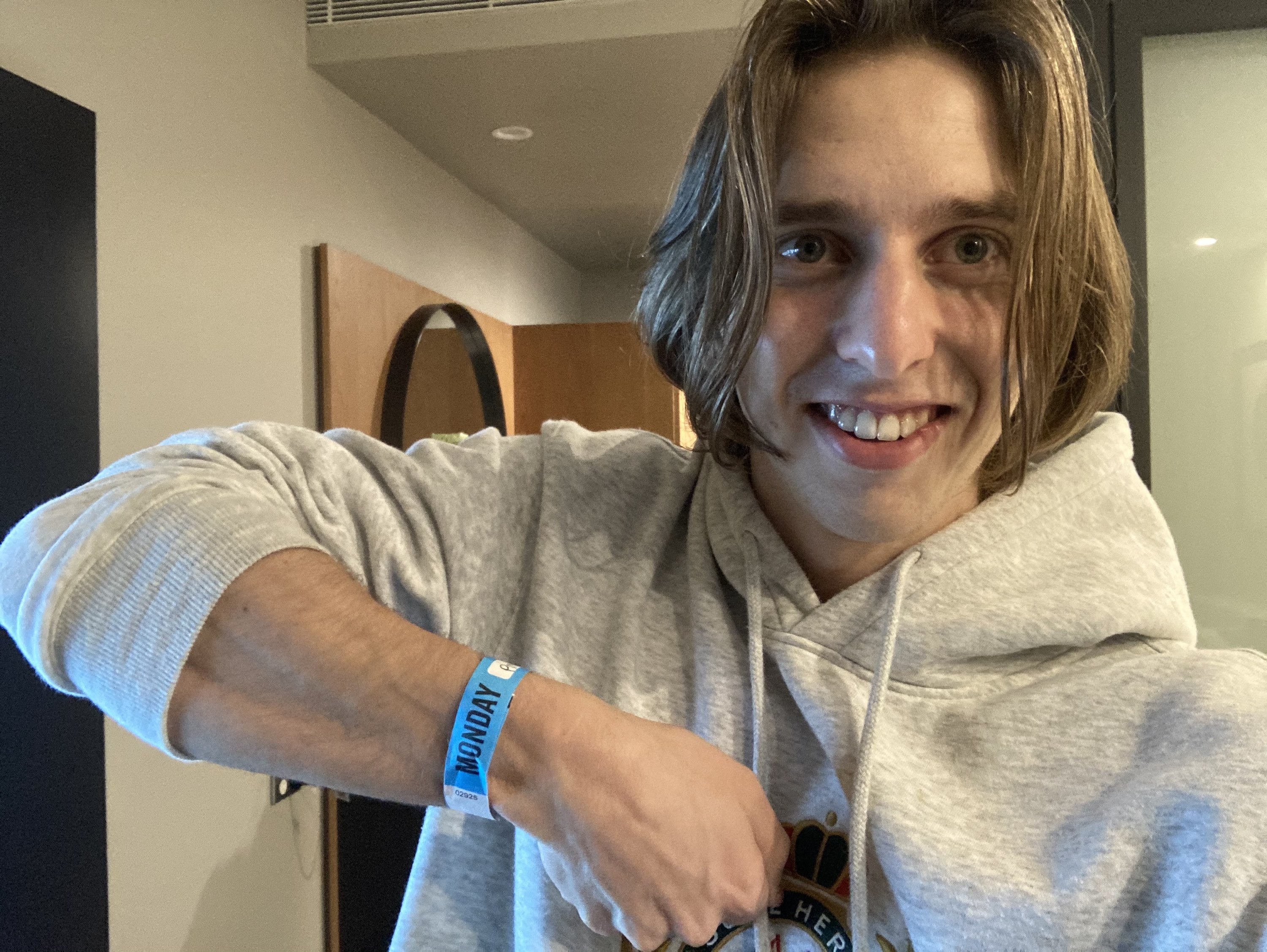 Overall, Stephen was grateful for his positive hotel quarantine experience (and the fact that he was able to make it home at all), because he knows others have had it much worse.