Fun fact: Becoming a real adult means taking care of yourself in ways you never thought or cared about before.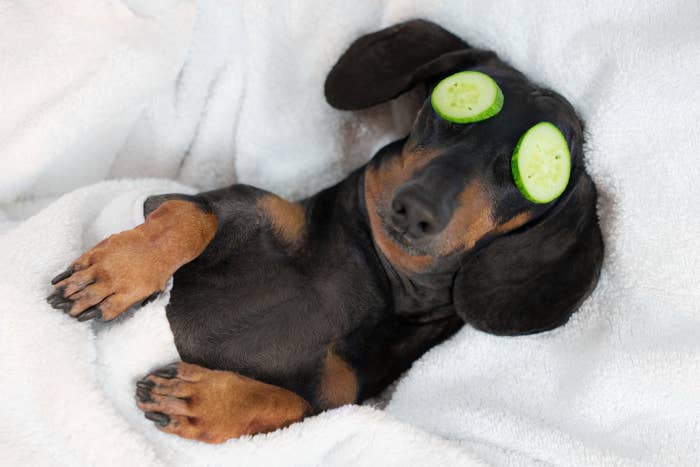 My newest endeavor was to up my haircare, because TBH my locks have been pretty neglected.
So when Function of Beauty asked me, a branded writer, to try their hair products as a part of my job at BuzzFeed, I decided it was the perfect way to start my new haircare journey!
It turns out that Function of Beauty is a haircare line that creates personalized shampoos and conditioners for your unique hair needs.
The Function of Beauty journey begins by taking a quiz about your hair and what goals you are trying to achieve.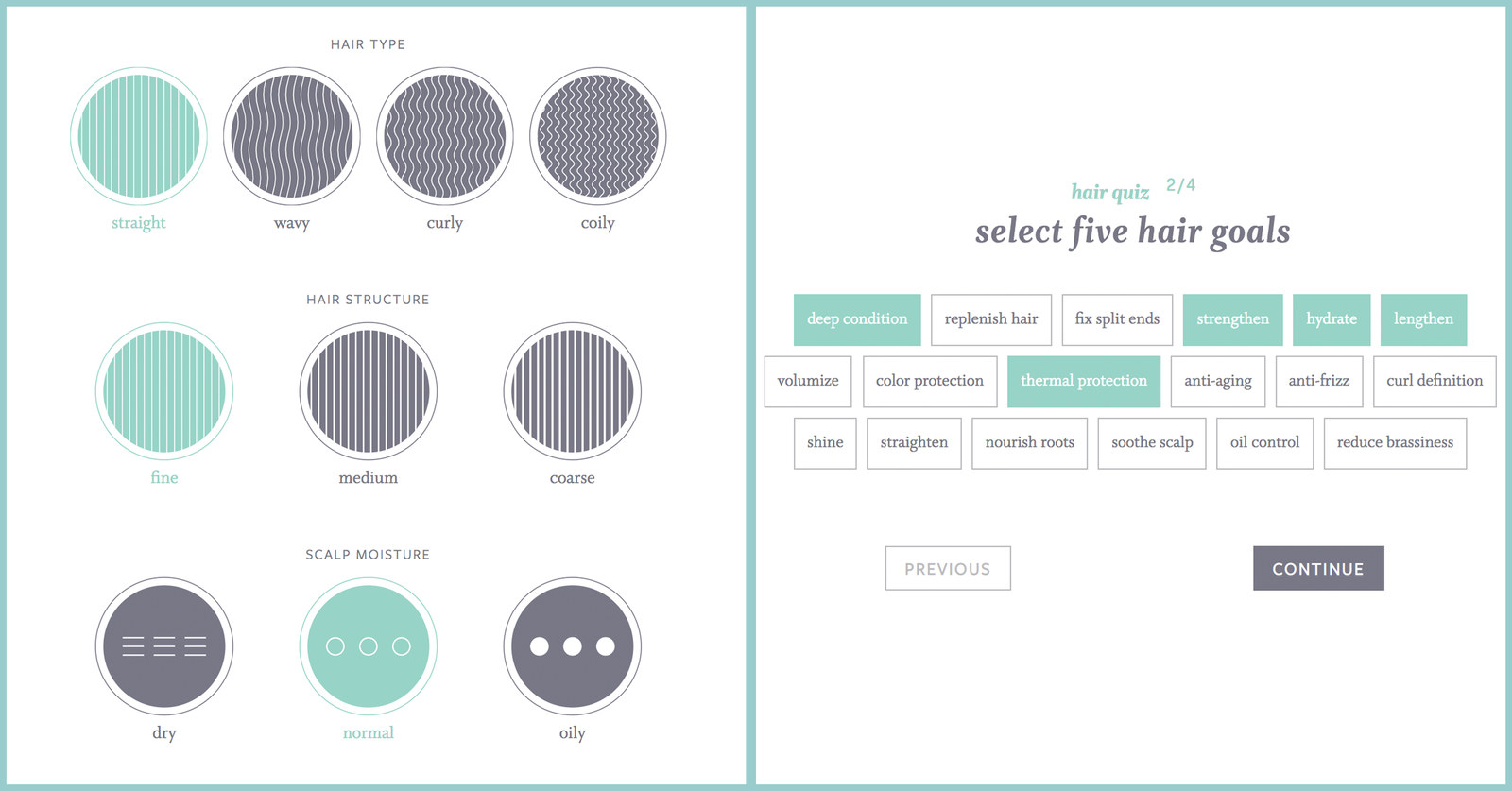 Next, the FUN STUFF! You get to pick your own fragrance (I went with peach because I trusted the masses) and your own beautiful colors.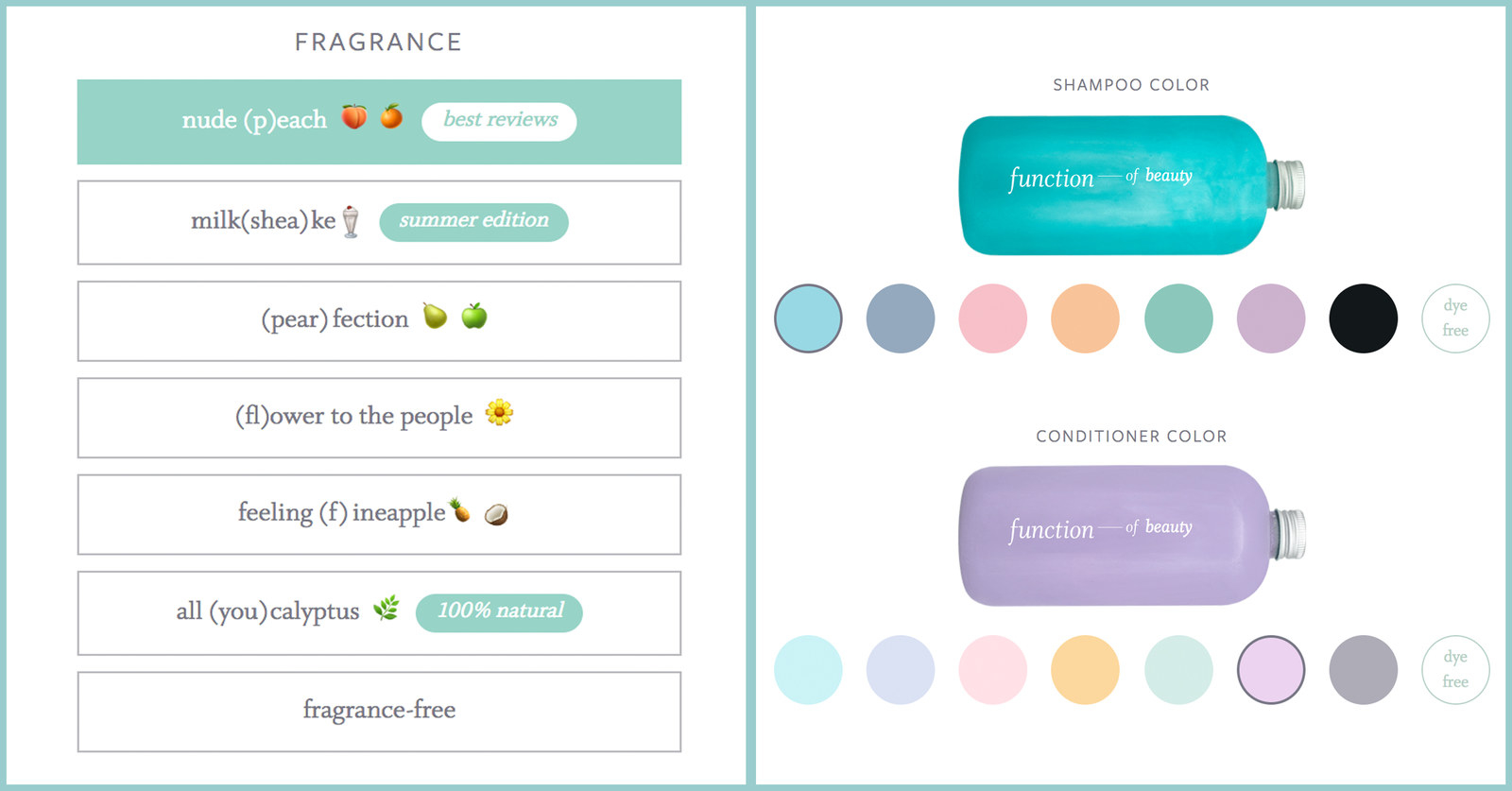 Finally, the day arrived!! I received my package in the mail, and it felt like Christmas morn'! I also got their mini travel bottles, which are too dang adorable.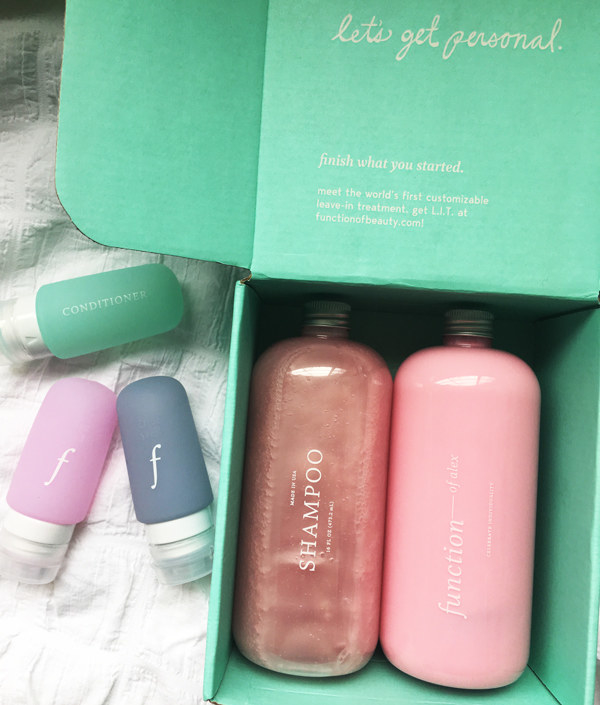 There was even a pamphlet that described a regimen for my hair and reminded me of the specific goals of my formula.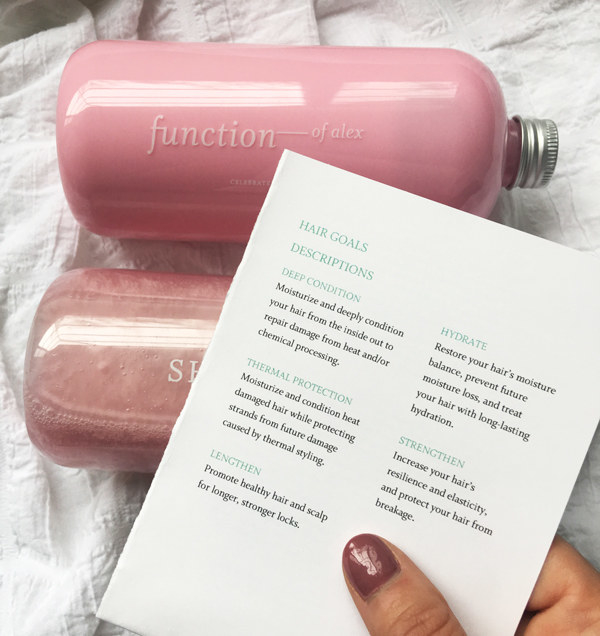 Plus, STICKERS!!! While these are meant for the bottles, I opted to put them on everything. Because you're never too old for stickers!
Now, you are probably thinking, "Shut up about the stickers. HOW DID THE PRODUCT WORK??" To that, I say, "Rude. But also, it was great!"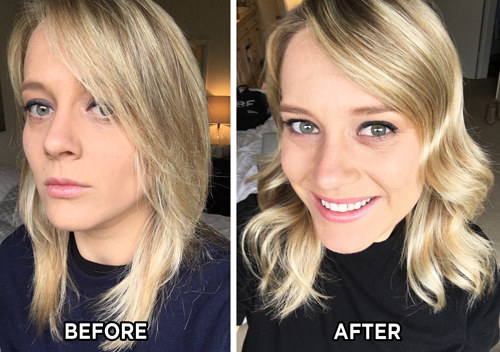 One of the best parts about this product is that you can subscribe to have it delivered whenever you need (every month, every three months, or every six months) — so no more panicked trips to the store.
Overall, I definitely think I upped my haircare game like a true adult. At first I wasn't sure how a simple switch in shampoo and conditioner could really do anything, but I'm super happy with my silky-smooth results! For my next order, I may try switching up the goals to see if I notice any difference. (I'm thinkin' the "shine" goal is next!)