This is Fallon Melillo, a 27-year-old body positivity advocate from San Antonio, TX who was recently on a trip to Miami with a few close friends, when she was turned away from boarding a party bus because of her size.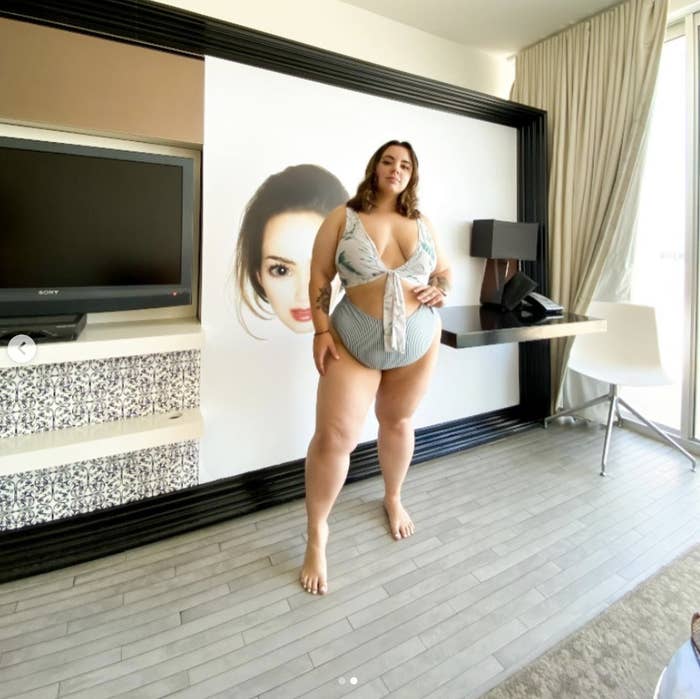 When buying their tickets, Fallon noticed the bus's Eventbrite page said: "Sorry, no big girls for this party! The doorman is very strict on appearance. If you have had problems getting into exclusive clubs before, then this is not for you! Please don't waste your time nor ours thinking that we can get you inside if you do not meet the qualifications."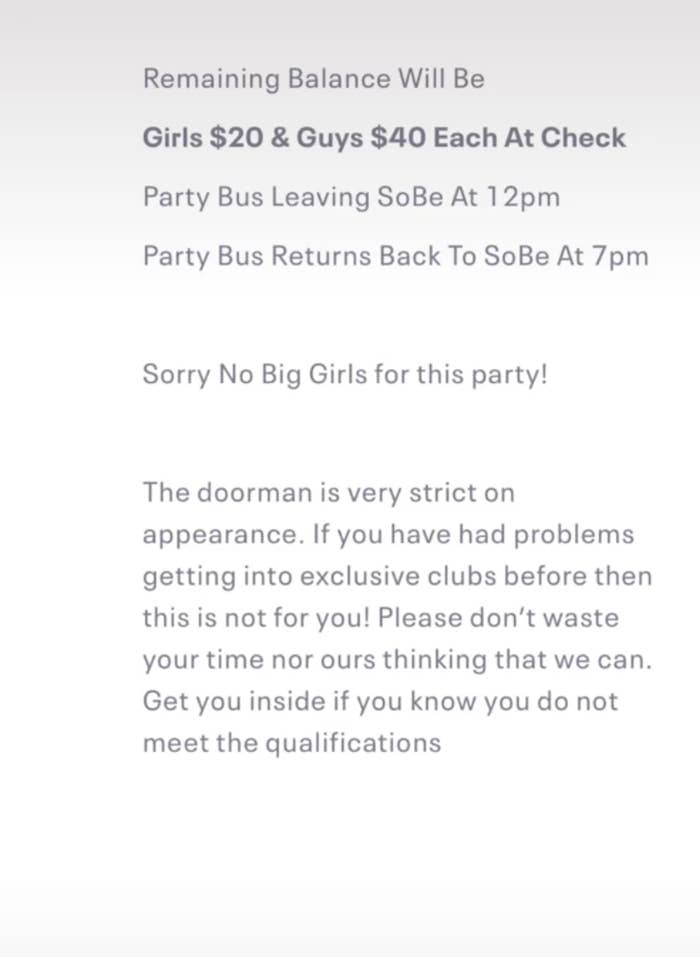 But things were not fine. In fact, Fallon said that upon arrival, a male staff member took one of her friends aside and informed her that they would not allow the 27-year-old to board.
"Being turned away in front of other people because of how I look and my size was absolutely humiliating," Fallon told BuzzFeed. "I was embarrassed and shocked, to say the least. Even though I know I am beautiful on the inside and out, this moment made me feel helpless. This is what every plus-size person fears — being turned away from an event because of how we look."
No one intervened, and the group of friends were issued a refund before they found an alternative mode of transportation to the club.
Since the now-viral video's posting, the party bus's Eventbrite page has been taken down. In its place is a bus service using the event title "Open Bar Party + DAER Pool Party (EDM – Electronic Music) A model look is encouraged."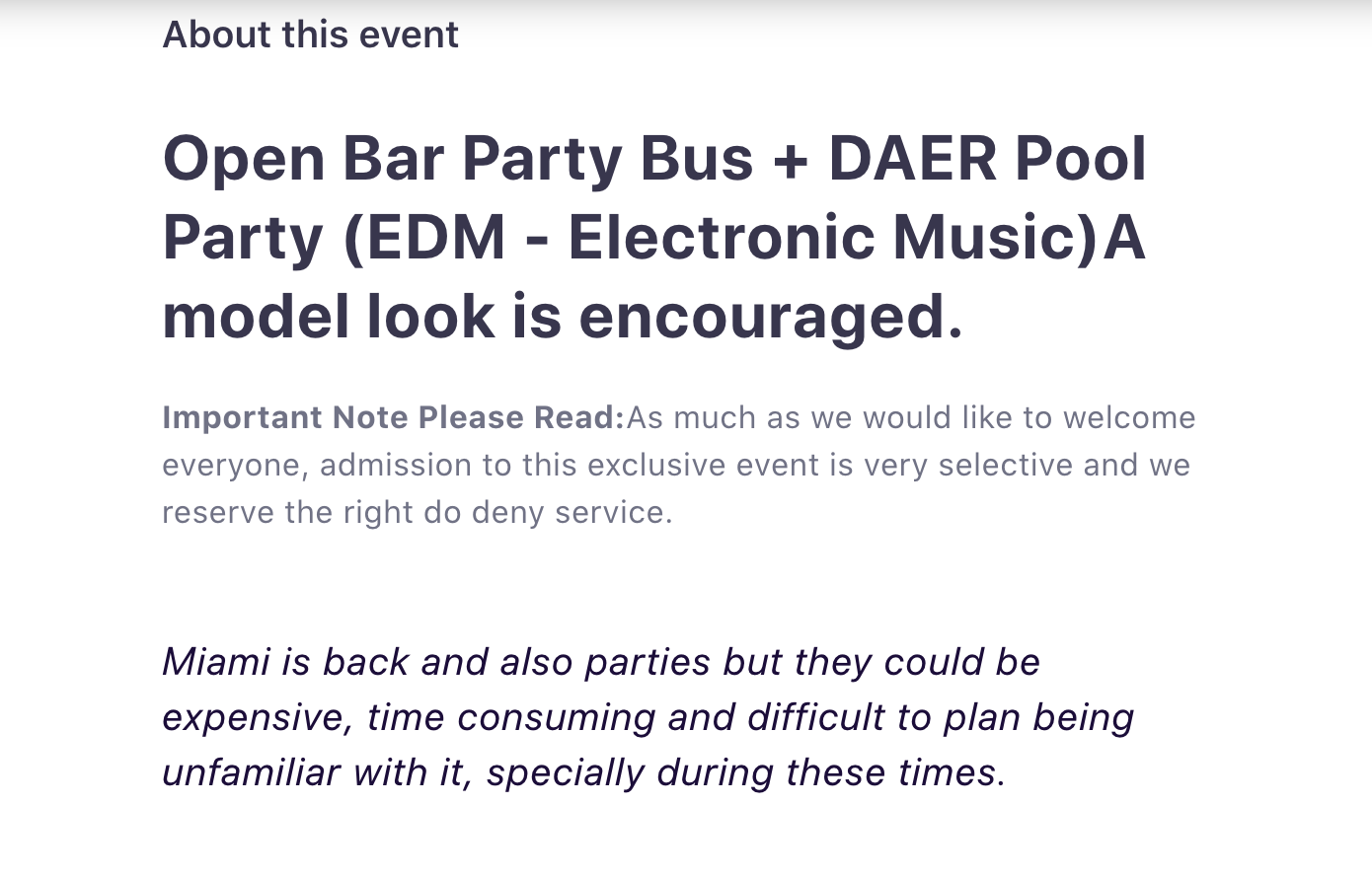 "What that really means is that if you're a bigger girl, they reserve the right to deny you," Fallon said while reacting to the updated page. "So instead of blatantly showing their discrimination online, you have to go in person to be embarrassed and be denied at the door because you're bigger and plus-size."
"Having the statement 'model bodies encouraged' is disgusting," she shared. "What is a model body? Anyone can be a model in today's society. Look at Ashley Graham and literally any other plus-size model. A model is no longer one-dimensional and it is naïve to [act like]...a model can only be a size 2."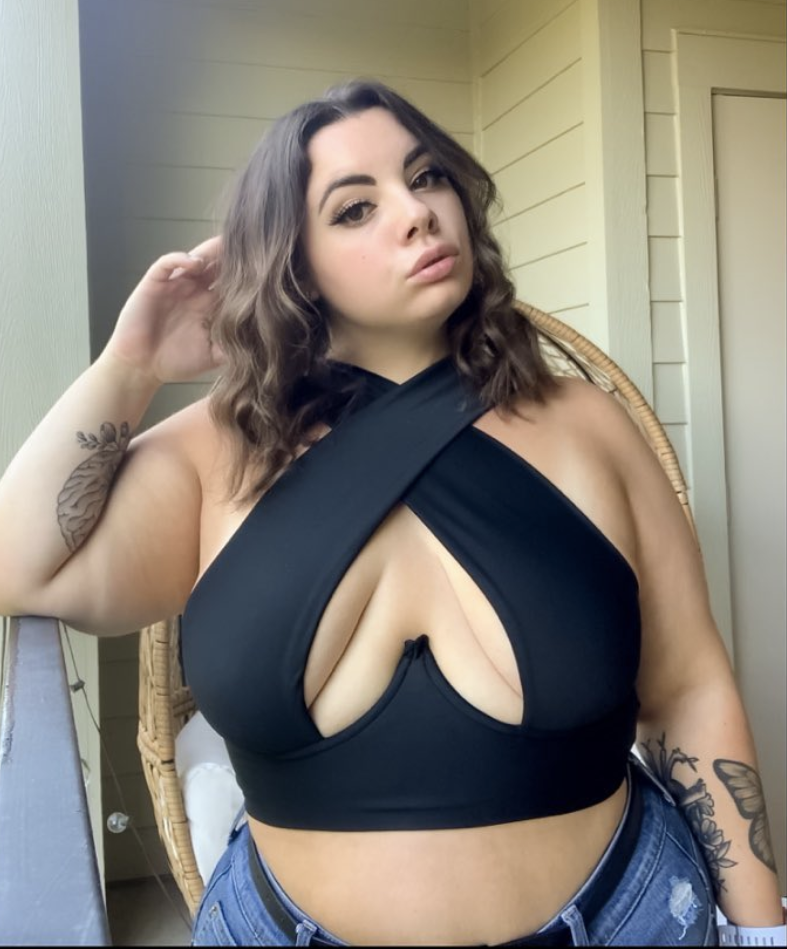 BuzzFeed reached out to the party bus's organizers for comment. We will update you if they respond.
Meanwhile, Fallon has been left to reflect on the whole experience, sharing, "I knew things like this may happen, but never thought it would be towards me. This past year, I actually lost a significant amount of weight and was feeling a lot better about myself. Only to go to Miami to be ostracized. Not only Miami, but other popular places where body image is important. The culture needs to change — especially in places such as Miami, LA, and Vegas."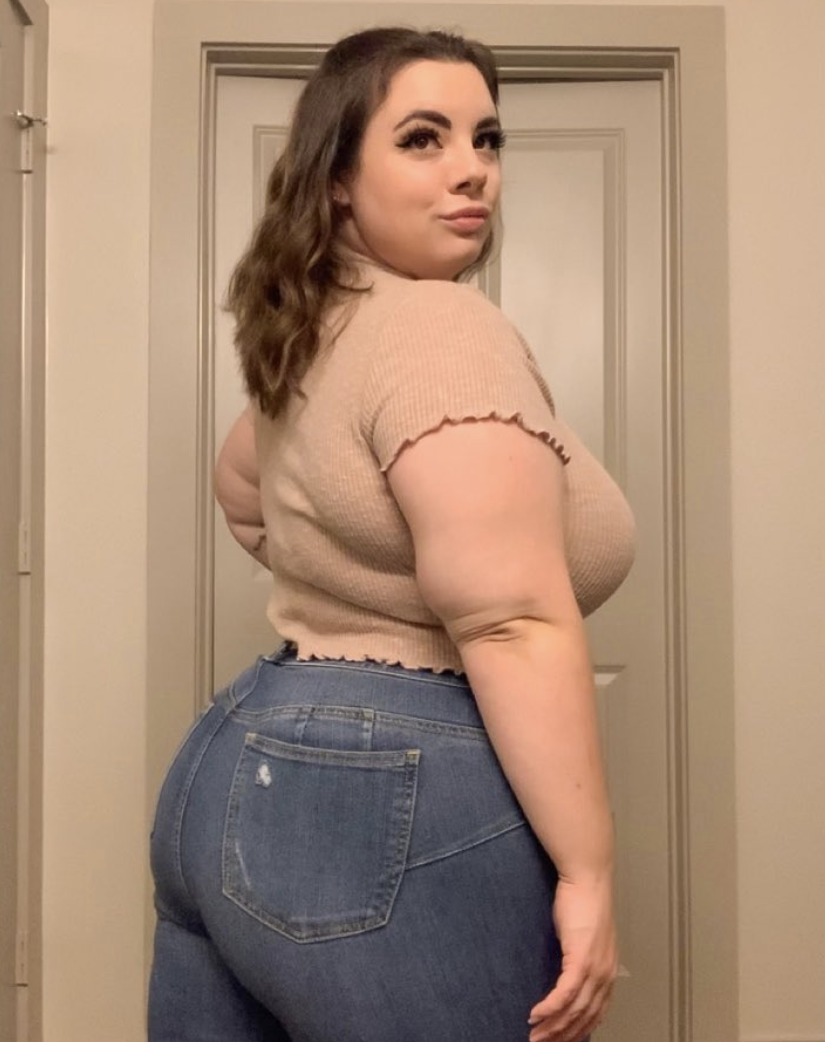 "If businesses don't get with the times of bigger people owning themselves, they will end up like this company — receiving a ton of backlash for their mistreatment and judgment," Fallon concluded. "They will not be successful."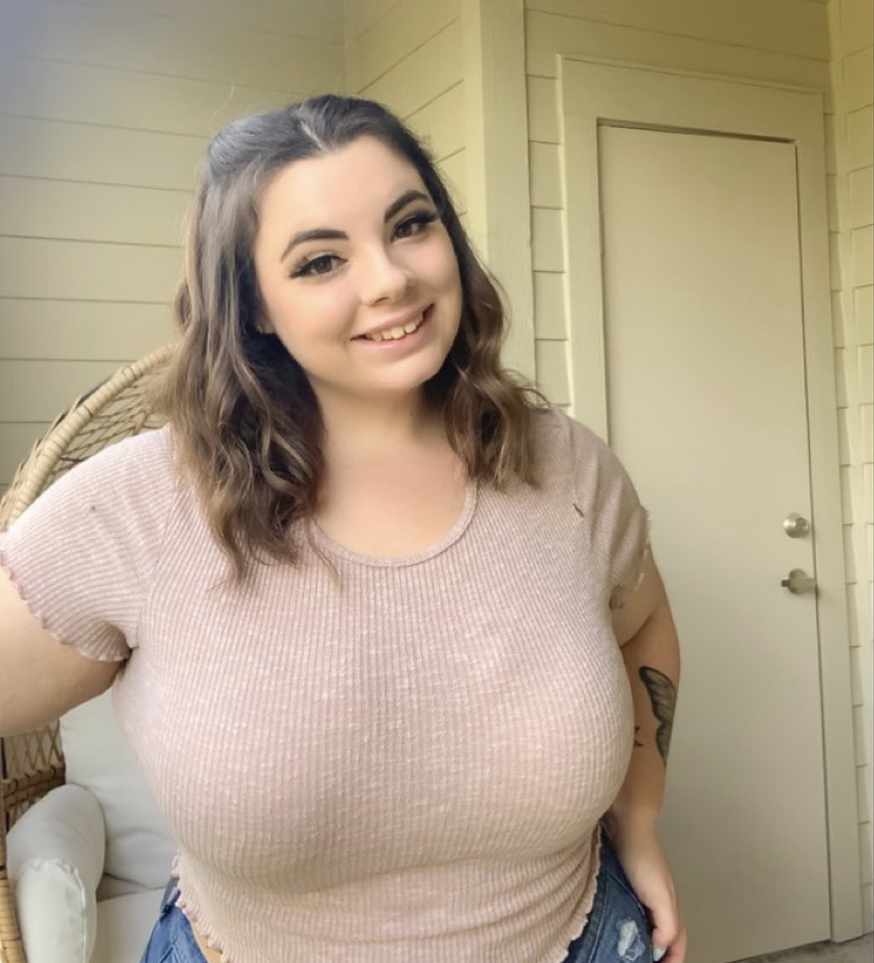 Fallon has been providing daily updates on her TikTok page as she awaits a response from the party bus's organizers. If you'd like to keep up with the story, you can follow her here.