As if we don't already have enough billionaire news circling around us this week, tech CEOs Mark Zuckerberg and Elon Musk have now seemingly agreed to a cage match.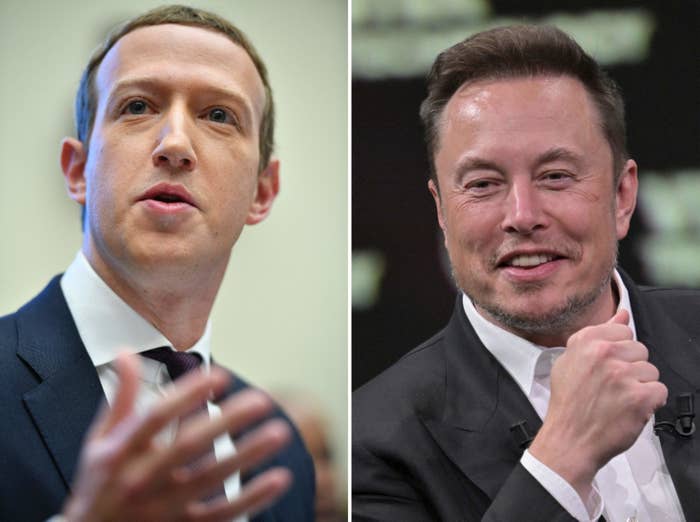 Well, Mark heard this call from wherever he is in the world and responded on his Instagram story by sharing a screenshot of Elon's call to arms with the words "Send Me Location" written on top.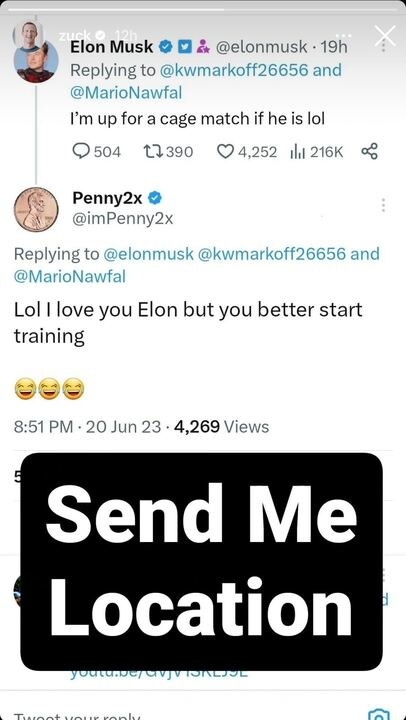 And that is all the internet needed to start placing their bets.

Some are strictly on Team Zuckerberg...

...and others say Elon has the obvious win.

So yeah! Hopefully this is all just jokes, but if not...would you watch?