Spooky season is back, y'all! I've waited an entire year to see Halloween decorations pop back up across the US, and it's finally time. Skeletons are taking over front yards, movie callbacks are in session, and there's more than a few dark-humored takes on current events. Here are some of the best and most bone-chilling displays I've seen going viral online:
2.
This Jurassic theme park...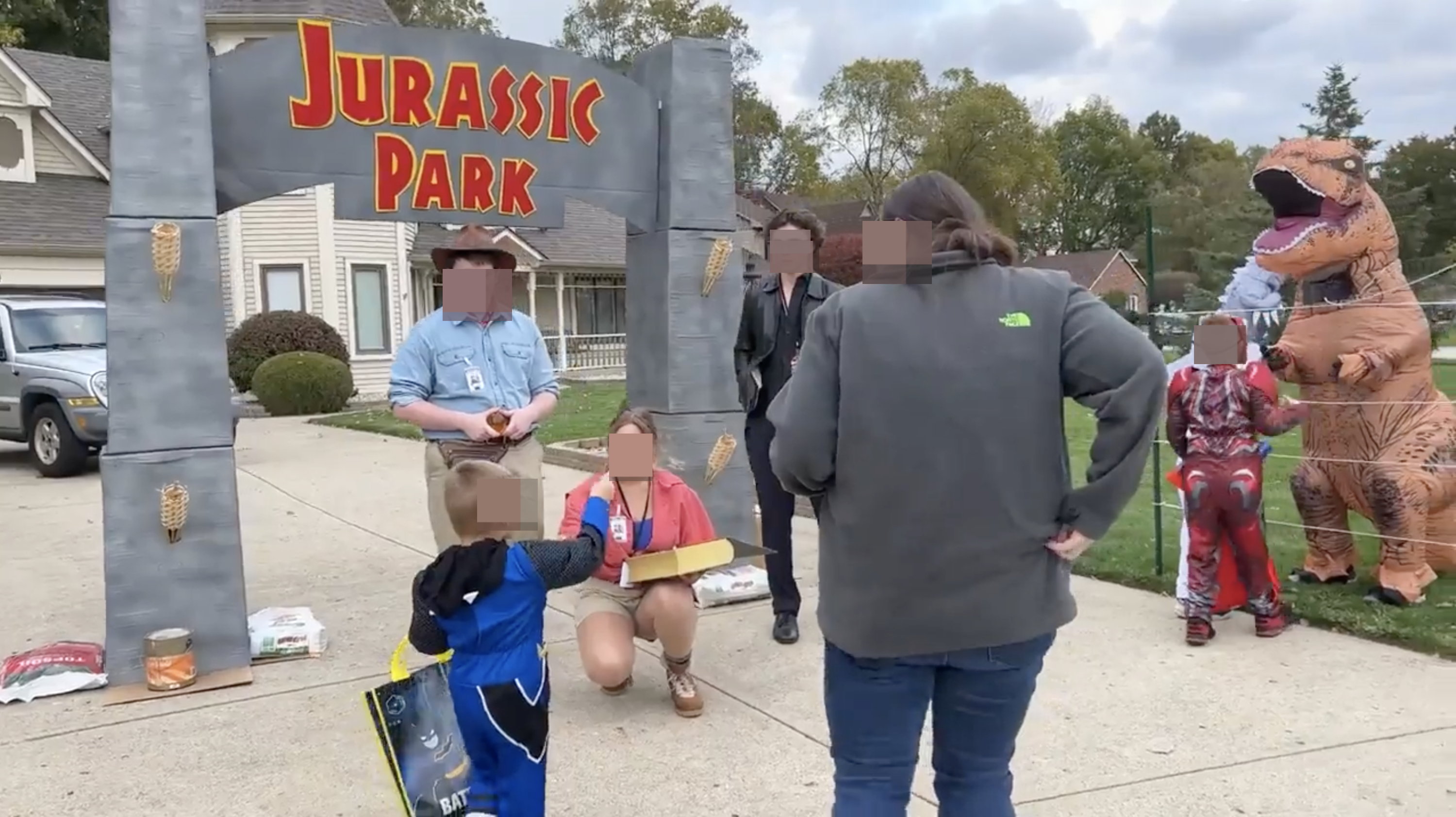 ...that's complete with plenty of roaming dinosaurs:
10.
This cheeky pumpkin man: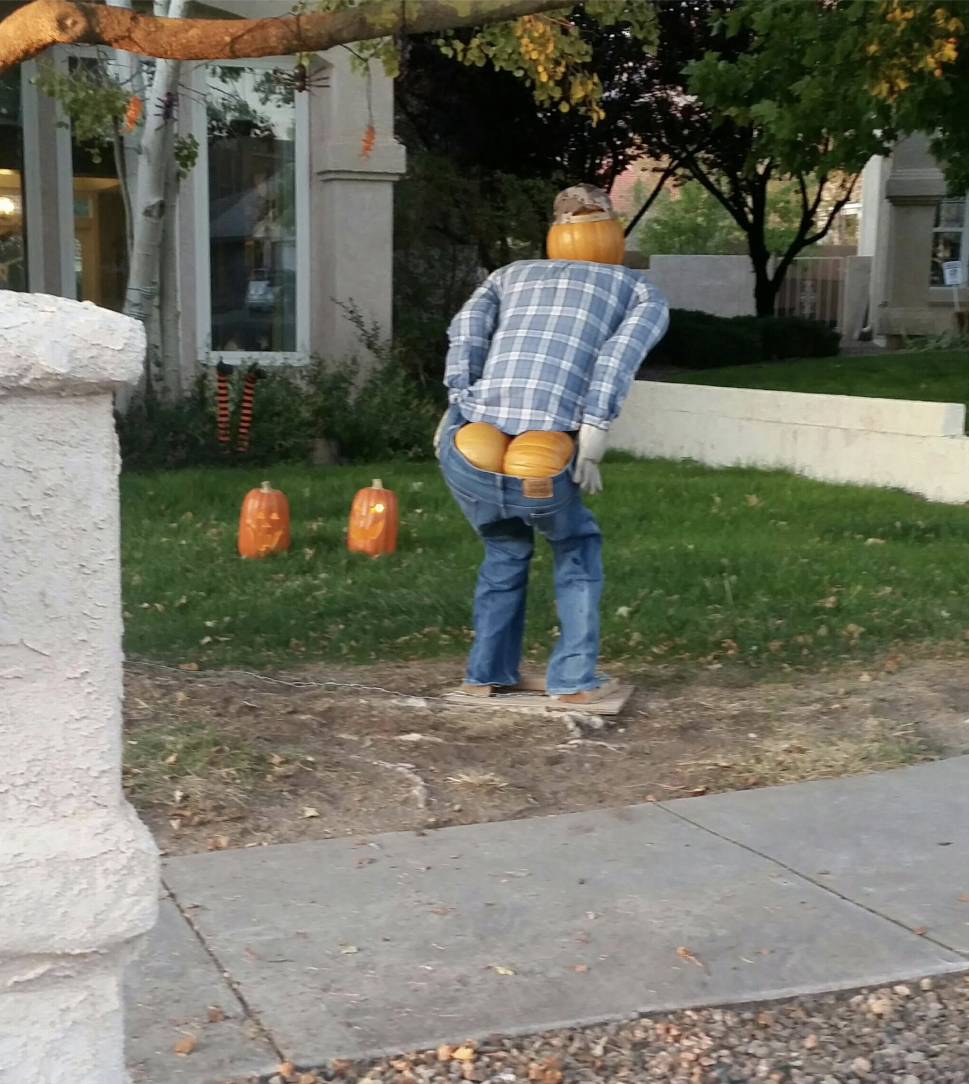 11.
This impressive pirate display:
18.
This invasion from the afterlife: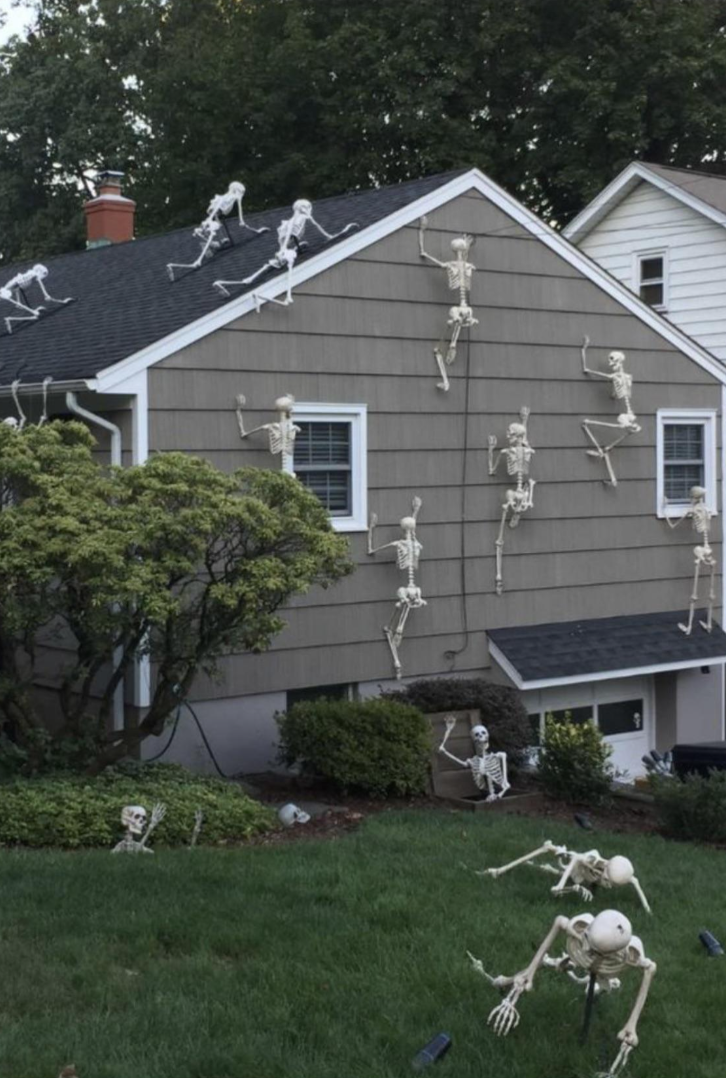 19.
These three witches who are surely putting a hex on any passing trick-or-treaters:
20.
This skeleton that is werkinnng honey: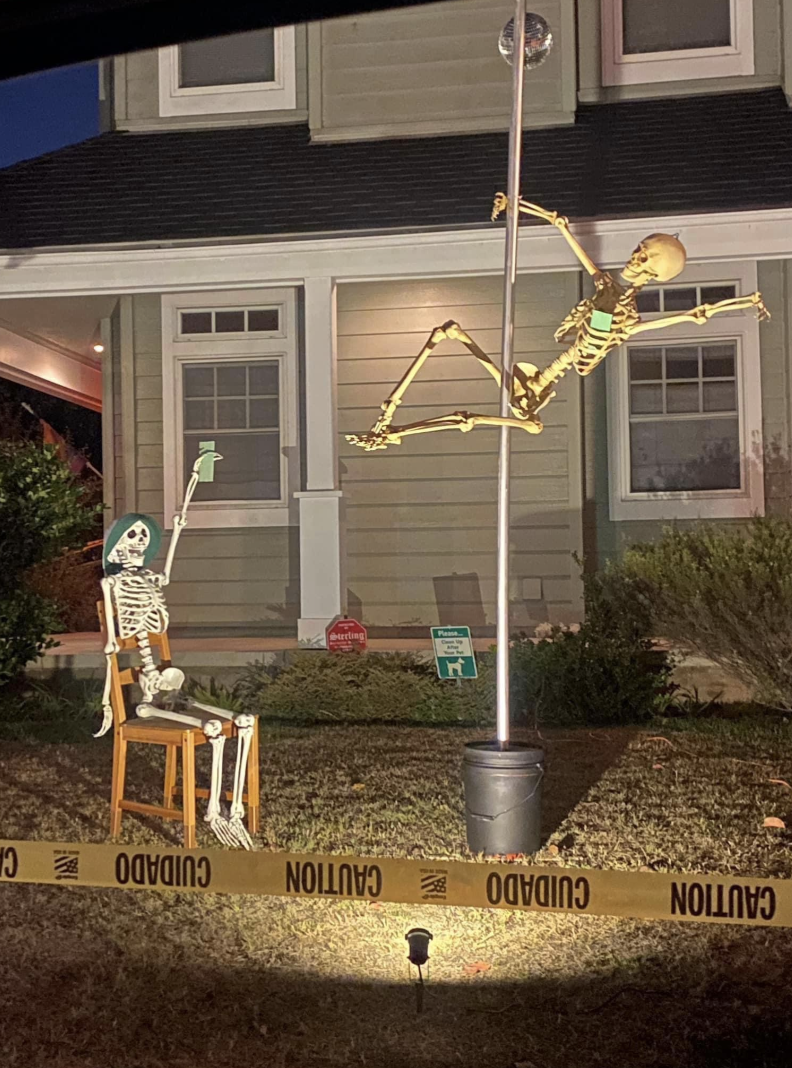 21.
And finally, these construction workers warning of "hellish traffic" and roads "barred forever" ahead: