~Sigh.~ I almost never get on Facebook because there is always some mess going on. However, during a little downtime, I decided to click the little blue icon, and the first thing that popped up was Maury asking, "How did you tell your baby daddy he was going to be a father?"
There was no way I could log off without scrolling through a few replies. Since it's Maury, I expected messy, cringeworthy stories about deadbeat dads, but the chain was full of heartwarming responses. From couples who had been trying for years to surprise babes that made their hearts grow, the stories were undeniably wholesome. Here are some of the most-liked replies:
1.

2.

3.

4.

5.

6.

7.

8.

9.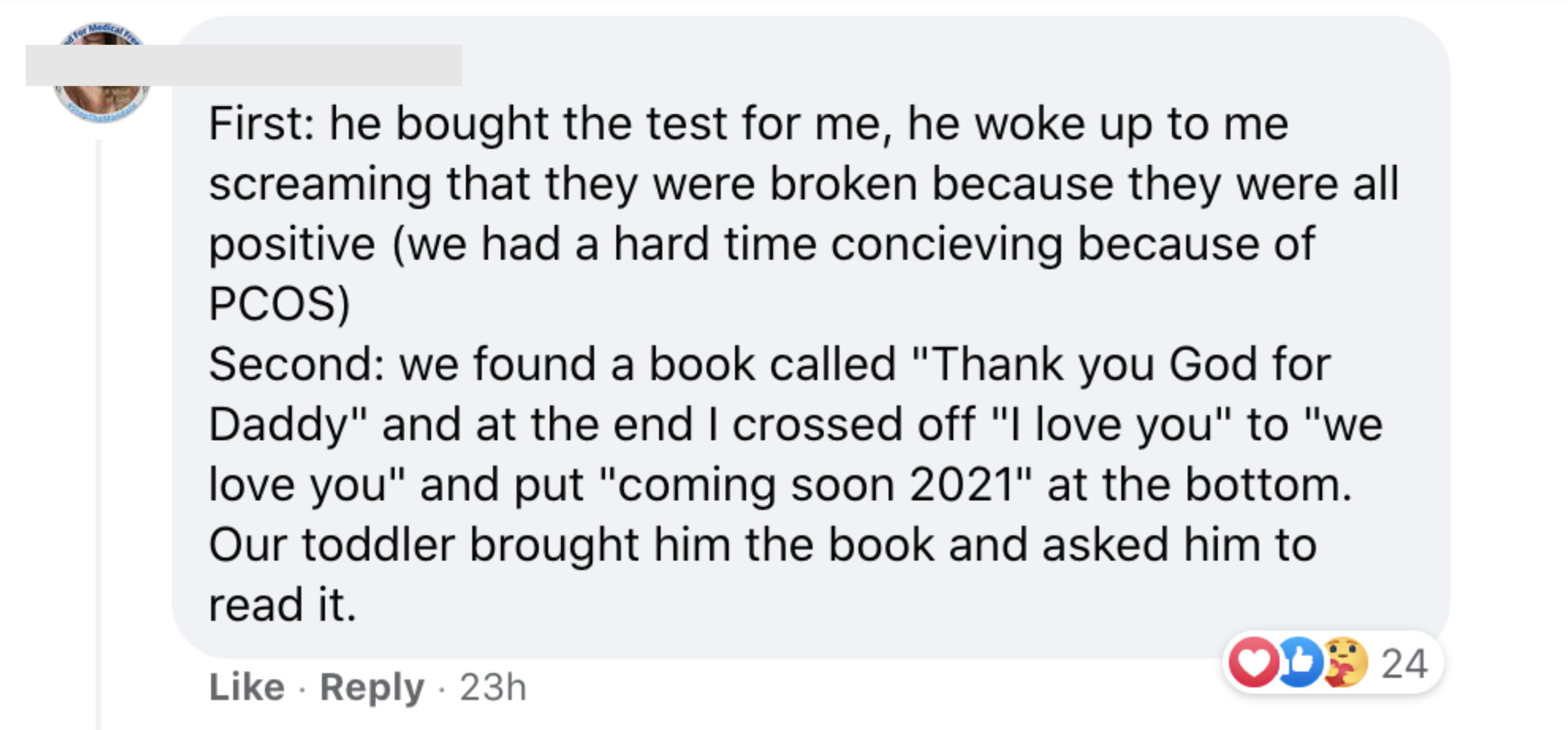 10.

11.

12.

13.

14.

15.

Now I want to hear from you! If you're comfortable sharing, let us know how you and your partner celebrated news of your pregnancy in the comments.