In 2018, Drake shot a music video for his hit single "God's Plan," and instead of investing in fancy effects, models, or shooting at a tropical location, the rapper gave his full $996,631.90 budget away to change the lives of people across the US.
Now, just three years later, Destiny is graduating with her master's degree!
When speaking to BuzzFeed about the day she received her scholarship, Destiny shared that she was asked to film a video of herself reading an essay she had written a year prior when applying for scholarships: "A University of Miami staff member... [said] it would be great to have me film a video speaking about my background and the importance of scholarships for students like [me] who can't afford to attend college without financial aid. I was under the impression that I would film this video for donors to see."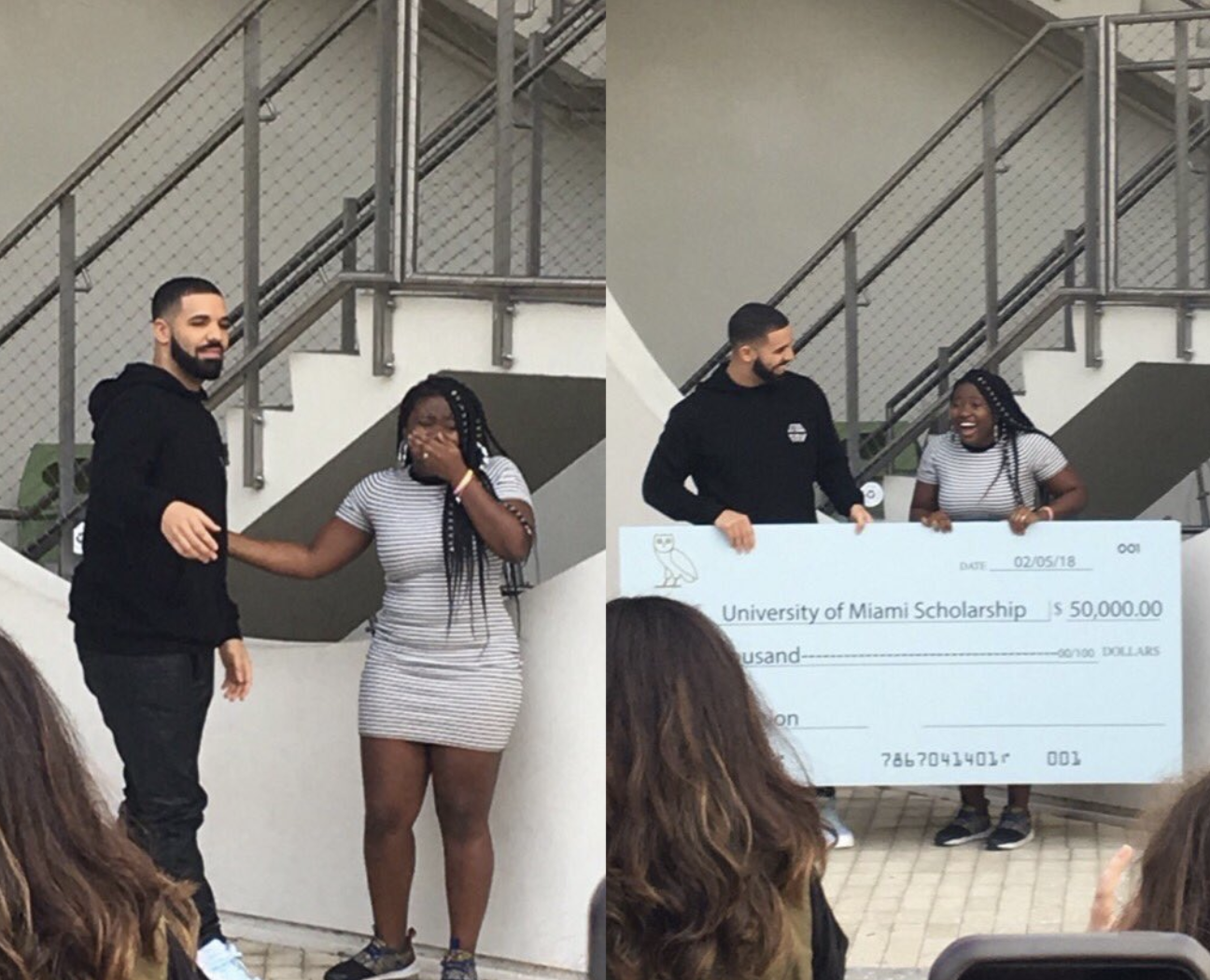 "After being mic'd, I was walked over to the Frost School of Music, where there was also a large crowd of students," she continued. "I was told to only look at the cameras and wait for my cue to begin speaking. A few minutes later, Drake approached me. I was in complete shock! The reaction shown in the 'God's Plan' video was 100% authentic. I had tears in my eye, I screamed, I ran around. He told me that he had read my story, was proud of me, and that he wanted to give me $50,000 towards my education. ... It was mind-blowing, to say the least."
Destiny, who was a junior in undergrad at the time, put the scholarship money toward her bachelor's degree in public health and graduated in May 2019. "The scholarship allowed me to enjoy my senior year at UM free of financial burden, which was a breath of fresh air!" Destiny said. "I was able to cancel any loans I had for that school term."
With her loans gone, Destiny was not only able to further pursue a master's in public health, but thrive in her career path as well. She officially graduated earlier this week, and no one is prouder than Champagne Papi himself.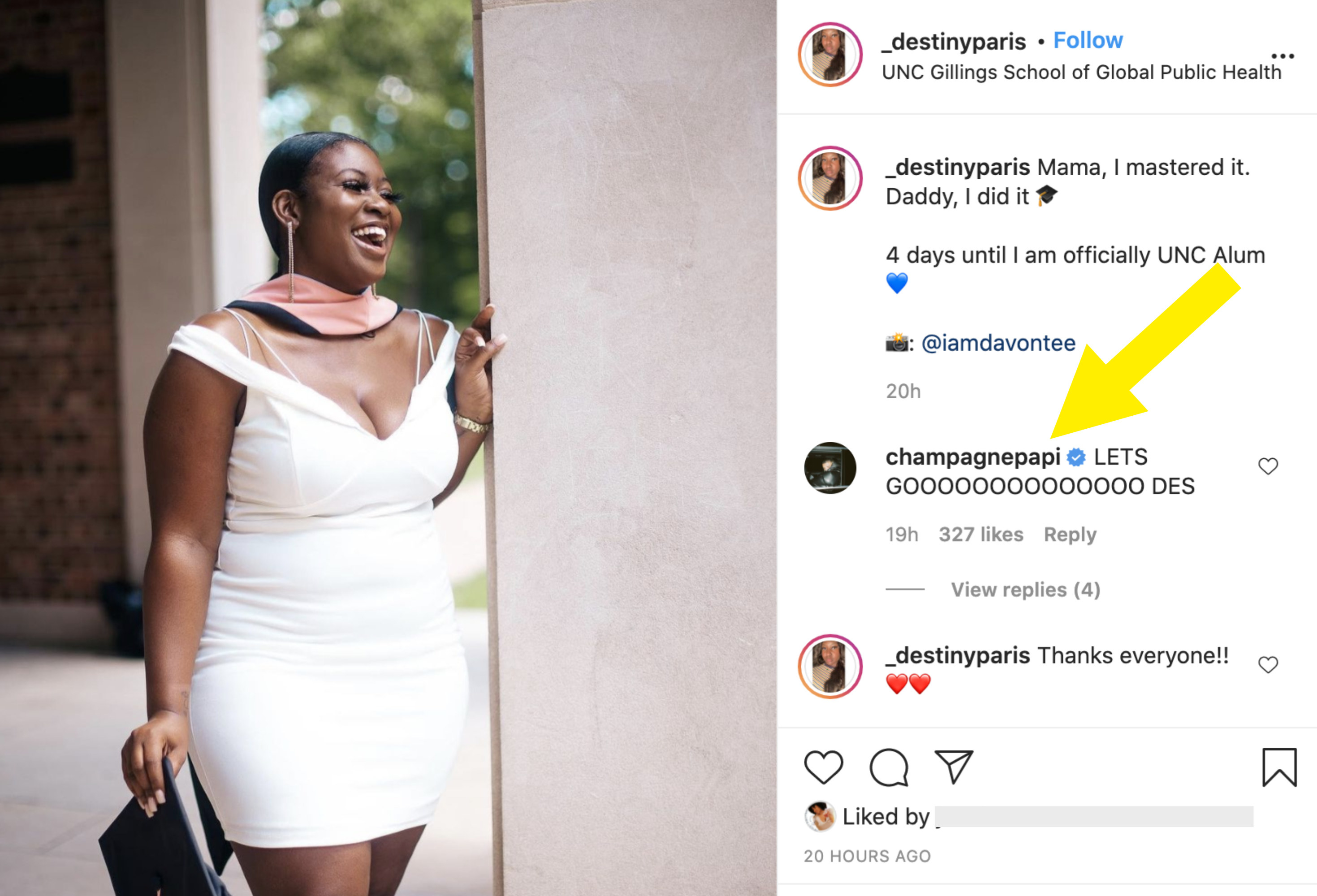 After posting her recent graduation pic, "[Drake] messaged me, expressing how proud of me he was," Destiny shared. "It's always a great feeling to hear from him and know that he's keeping up with what I'm doing. He's so genuine and it shines through every message!"