In Wholesome News, This Grandma's Reaction To Her Grandson's Drag Costume Will Make You Smile
"Every time I make a new outfit, I go to her room so she can take pictures for her church friends."
If you're in need of some wholesome news, please let me introduce you to Twink Trash, a 21-year-old drag queen — who goes by she/her pronouns while in drag and all pronouns out of drag — who creates her own costumes from scratch.
In the video, which has been viewed over 3.7 million times, Twink Trash shows off her latest creation before sashaying into the living room, where Bebe is waiting with her camera phone in hand.
"You look so great!" Bebe exclaimed after a moment of speechlessness. "Great job!"
Her surprise, support, and the whole moment is undeniably pure. I mean, LOOK AT HER. It's so sweet!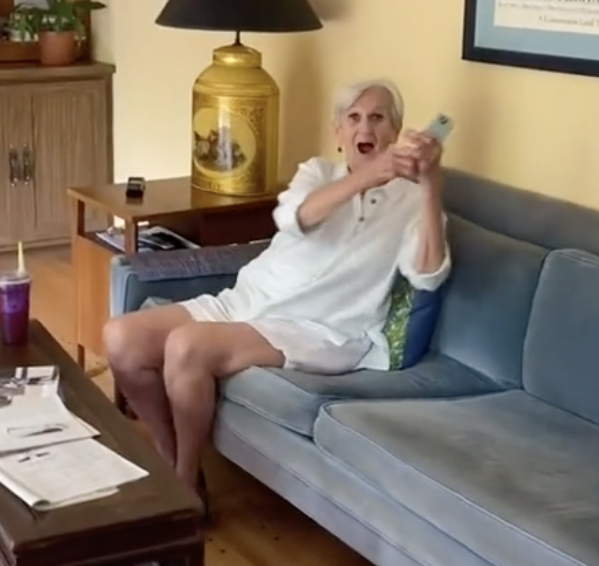 The comment section of the video is filled with happy tears and those who expressed being touched by the moment.
Others shared stories of how their own loved ones are finding new interest in drag and their identities, and how Twink Trash's open relationship with her grandmother is one to admire.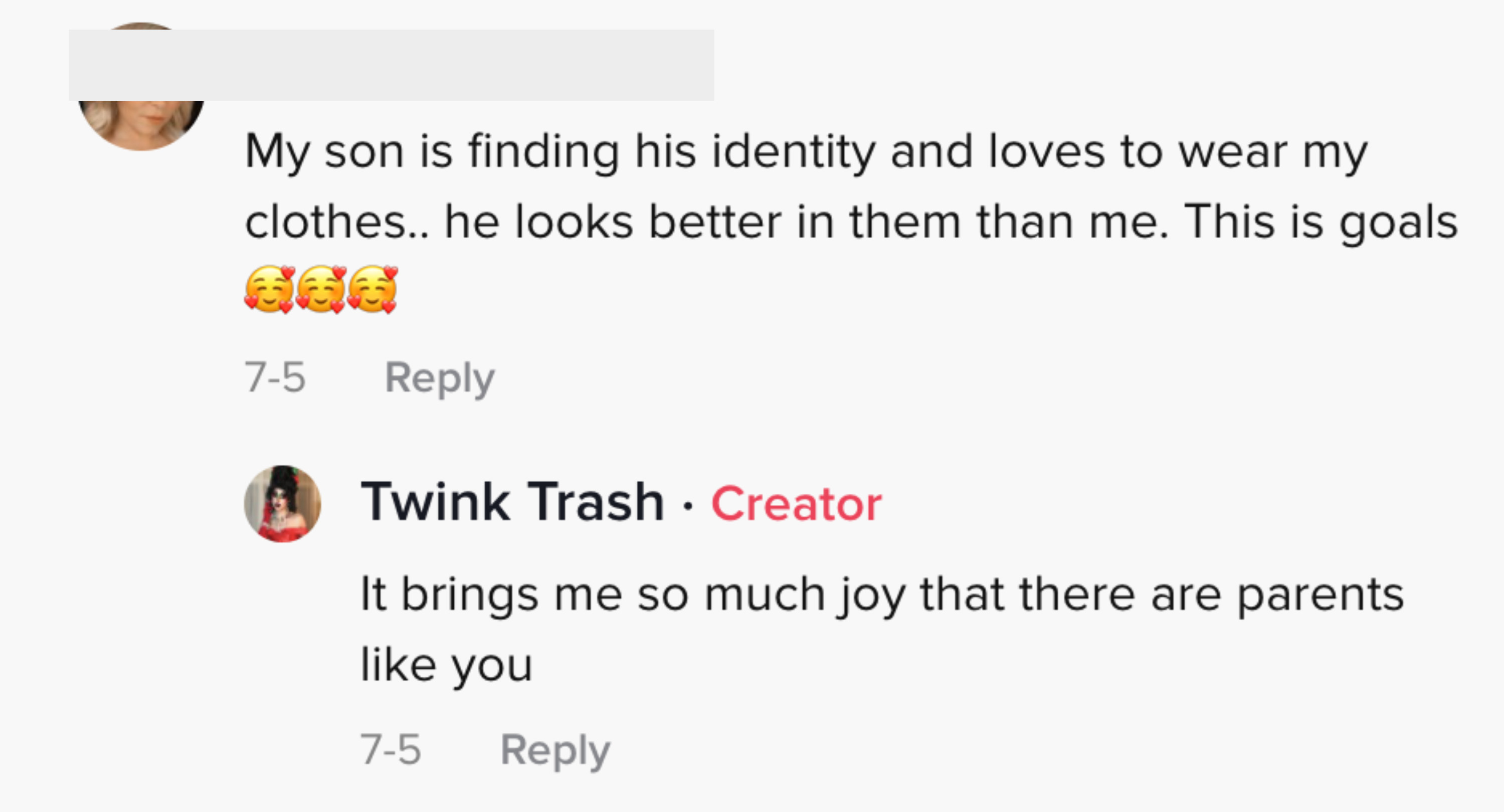 When speaking about her grandmother's support, Twink Trash told BuzzFeed: "She's never judgmental or harsh, but I can always trust her opinion and for her to hold me up to a high standard," she said. "Before or after a shoot, I usually go to her room, do a few spins, and pose for a few photos. She loves to share pictures of me with her friends and just to see everything all put together."
While away at college, the queen even sends photos to her mom, who is sure to share them with Bebe. "I lack the superlatives that I need to describe him, but I try: phenomenal, sometimes outrageous, above and beyond anything I've seen," Bebe told BuzzFeed.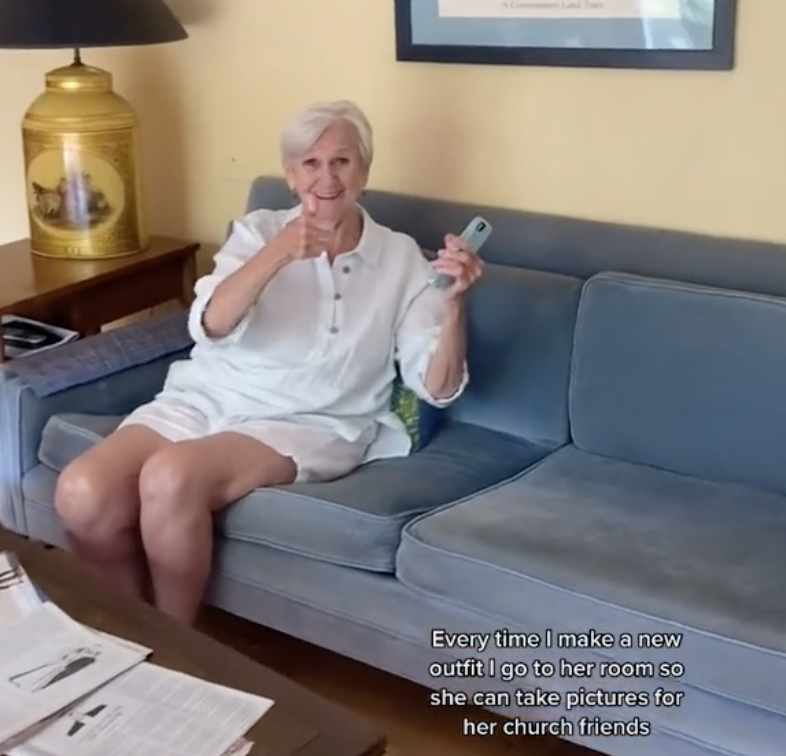 Though incredibly supportive, Bebe never goes easy on Twink Trash. "She's always the jury for my looks," the 21-year-old shared. "As I build each new look, she's always popping in the basement to see where I'm at and to talk about elements of the garment. She's the reason why I'm always sure to make the inside of a garment just as clean and impressive as the exterior, she loves to turn things inside-out and look at the seams."
But that's just because Bebe has high hopes for her grandchild, who she one day wants to see performing at the Lyric Opera of Chicago, or as "the next Oscar De La Renta. Why not do it all?!"
Twink Trash is entering her final year in the undergraduate opera program at the College Conservatory of Music and plans on auditioning for graduate opera programs in the winter.