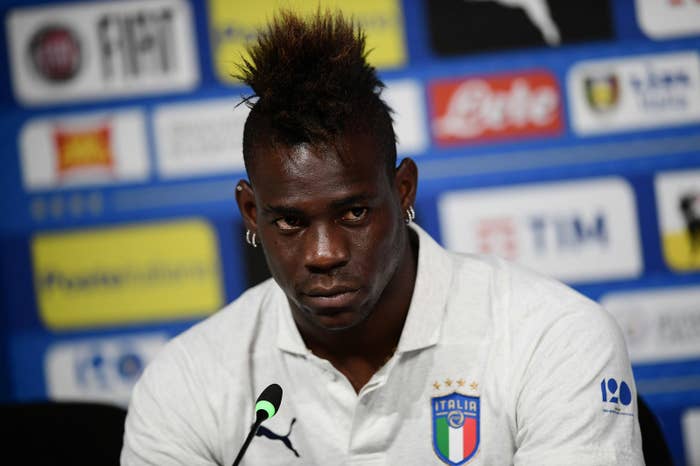 Italy's new deputy prime minister has spent the past two days arguing with the country's most famous black footballer about immigration.

The running battle started on Sunday when former Inter Milan and Manchester City striker Mario Balotelli said it would send an important signal to migrants who live in Italy if he were made captain of the national team.
"It's time for Italy to become like many other countries, like France and England, which integrate people that come from outside," the 27-year-old said. "For me it wouldn't change much. I'm here to score goals, not to be the captain, and you can be an example even without the armband," Balotelli said according to a report in newspaper Gazzetta dello Sport.
"But it could be an important sign for all those migrants who come to Italy and see me, originally from Africa, become captain of the national team," Balotelli added.
In a radio interview the next day, far-right politician Matteo Salvini, who took office just a few days ago as deputy prime minister, was asked about Balotelli's comments, and replied: "The captain should be representative, should play football well, and doesn't have to be white, yellow, or green."
"I hope the manager doesn't choose the captain for sociological, philosophical, or anthropological reasons, but because he unites the dressing room, is humble, and plays well," Salvini said. He added: "Balotelli might surprise me, but in the past he hasn't seemed to me to be a humble person that unites everyone."
Salvini picked up the issue again at a campaign rally near Rome on Monday evening, saying that Balotelli was the latest person to attack his ideas, prompting the crowd to boo the footballer. "Every country has the prophet it deserves," Salvini said of Balotelli.
The outskirts of Rome, in central Italy, where Salvini was campaigning for upcoming local elections, would have once been an unwinnable area for Salvini's League party. The party used to be called the Northern League, once advocated secession for northern Italy, and frequently attacked Rome, southern Italy, and Italians from the south of the country.
But Salvini has turned the party into a nationwide force by rebranding it as the League, and shifting the focus of its attacks from Rome to Brussels, and the focus of its divisive rhetoric from Italians from the south to migrants – and, it would seem, to Italians with an immigrant background, like Balotelli – all under an "Italians first" banner.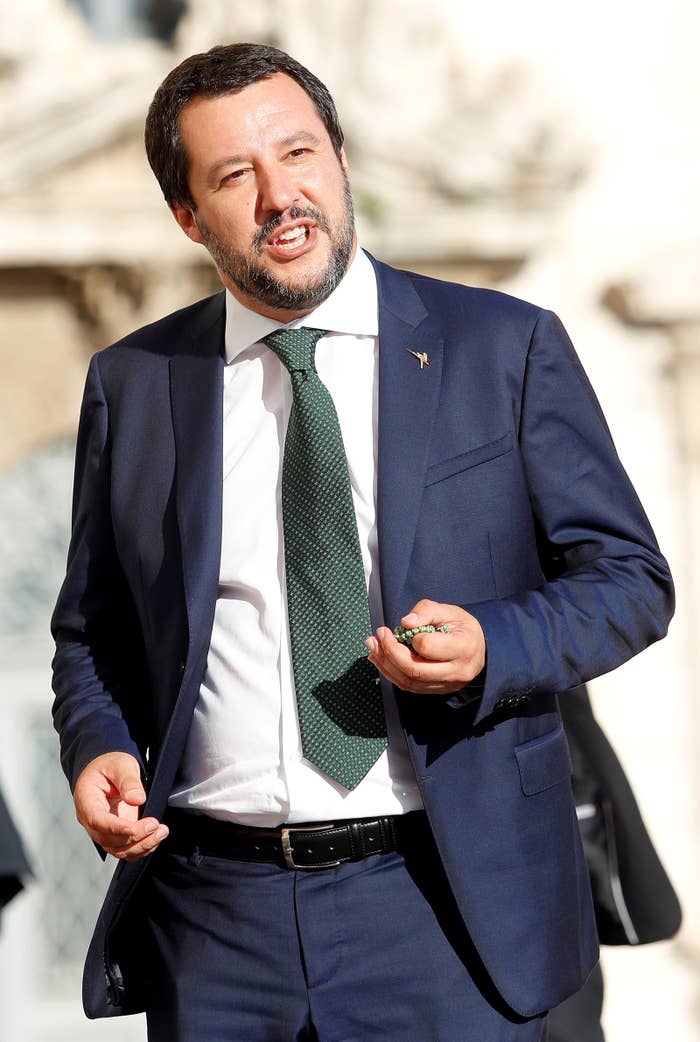 Twenty-four hours later, the argument was still rumbling on.

On Tuesday, Balotelli was at the presentation of a book that features a chapter about his life growing up surrounded by racism.
"I was born in Italy, grew up in Italy; I've never been to Africa, but I only became Italian at 18," Balotelli told reporters.
He described his years growing up feeling Italian, but not becoming an Italian citizen until he reached adulthood, as the saddest years of his life. "I think in these cases the law should change," Balotelli said.
Attempts by the previous government to introduce legislation to grant birthright citizenship to migrants born in Italy was blocked by opposition parties, and became a core campaign tool for the League and other opposition parties, including the populist Five Star Movement (M5S), to drive a wedge between Italy's electorate.
And with the League and the M5S now in government, citizenship rights for Italians with a migrant background are unlikely to make headway any time soon.
"Dear Mario, 'ius soli' isn't my priority, nor that of Italians," Salvini tweeted in response to Balotelli's comments, referring to jus soli, or right of the soil, which grants citizenship to anyone born in the territory of a country. "Regards, and have fun chasing the ball."
In the book Balotelli was presenting this week, he recalls a long list of incidents, including how he'd cry with his foster mom, and how other children would tell him he couldn't play football with them because he was black.
"It was disgusting," Balotelli says of his childhood.
And the racist incidents didn't stop when Balotelli turned 18, or when he became a professional footballer.

In one match, fans from the opposing team called him a "monkey", and shouted "go back to Africa" from the stands, Balotelli recalls. In another incident, Balotelli was in a bar in Rome when two men passing by on a motorcycle slowed down, repeatedly shouted the n-word at him to catch his attention, and threw a bunch of bananas at him.
Balotelli marked his return to the Italian national team last week after an absence of four years by scoring a goal in Italy's 2–1 win against Saudi Arabia. In the friendly match, played in Switzerland, a sign against Balotelli appeared in the stands. It read: "My captain has Italian blood."
Four days later, when Italy played another friendly match against France in Nice, where Balotelli plays his club football, the home fans left a sign outside the stadium for Balotelli. "Black skin, red blood. Mario you are the captain here," it said.
Asked on Tuesday where he will play football next season, whether in Italy or abroad, Balotelli responded: "I'll play where Salvini decides".