Boris Johnson Will Meet With Angela Merkel And Emmanuel Macron Next Week To Discuss Brexit
The UK prime minister is scheduled to meet the leaders of the EU's largest member states in Berlin and Paris.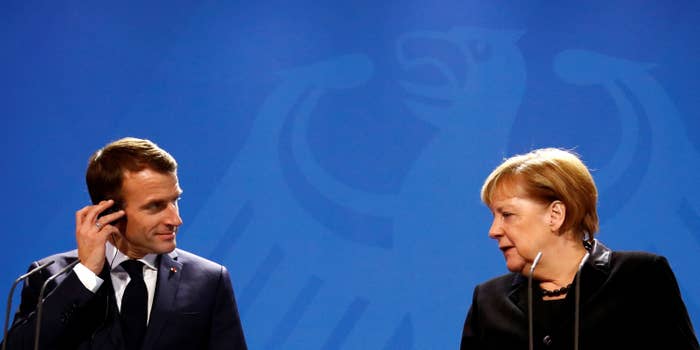 Boris Johnson is scheduled to travel to Paris and Berlin next week to meet with French president Emmanuel Macron and German chancellor Angela Merkel, BuzzFeed News has learned.

Multiple senior European diplomats said the trips are expected to be announced early next week.
Macron and Merkel will be hoping that Johnson will come prepared with ideas on how he intends to avoid a no-deal Brexit, one of the sources said.
The UK prime minister has pledged to leave the European Union on Oct. 31, with or without a Brexit deal. He is insisting that the EU removes the so-called backstop from the agreement that his predecessor, Theresa May, agreed with the other 27 EU leaders.
The backstop is an insurance policy that guarantees that the border between Northern Ireland and the Republic of Ireland remains open after Brexit in all circumstances and scenarios. The UK and the EU both committed to keeping the border open in December 2017.
The EU's 27 remaining member states are adamant that any exit deal will require such an insurance policy, and that the key terms of the deal agreed by May cannot be renegotiated.
Johnson has not indicated what he would replace the backstop with.
Downing Street said that any travel would be announced in due course.