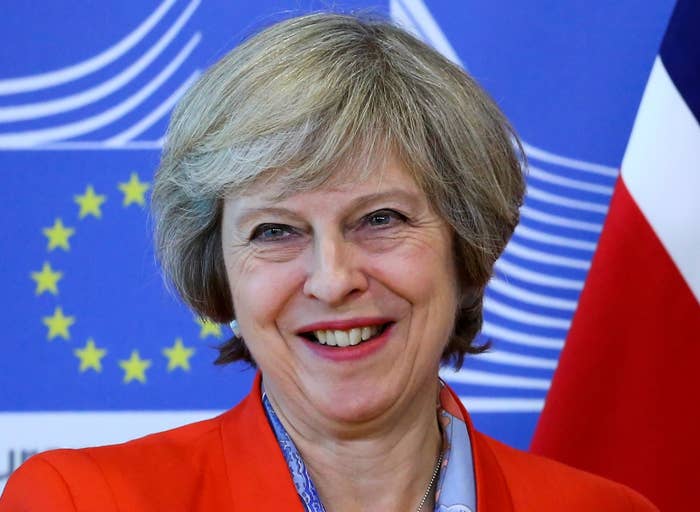 Senior EU and European government sources have privately accused UK prime minister Theresa May of trying to divide EU member states. They told BuzzFeed News they think May is intent on building controversial alliances and putting sensitive security matters up for negotiation in order to drive a wedge between them.
Referring to what they perceive as cosying up to Hungarian prime minister Viktor Orbán, one senior EU official sarcastically chuckled: "Good company May is keeping."
Unlike most European government officials, who were taken aback by May's Conservative party conference speech earlier this month, the Hungarian prime minister was one of the few EU leaders to praise her at last week's European Council in Brussels.
Orbán will be viewed as a controversial friend. His government has been accused of cracking down on opposition media and freedom of speech, has said that Muslim migrants should not be welcome into Europe and that all refugees pose a terror risk, and fiercely opposes multiculturalism because it is contrary to its interpretation of Western values.
Orbán's administration has even claimed that there are no-go areas in the UK and elsewhere in Europe, and has been criticised for putting up fences to keep migrants out. It is now working to write opposition refugee-relocation schemes into the country's constitution following a referendum on the issue. Its stance on the refugee crisis led Luxembourg's foreign minister to call for the country to be kicked out of the EU.
Hungary, and the three other central European countries that make up the group of Visegrad – Poland, Czechia, and Slovakia – have been keen to stress their independence from the EU's other states. Along with Slovakia, Hungary has taken the EU to court over refugee resettlement quotas, and at last week's council refused to agree to conclusions about migration until their opposition to the scheme was recognised in the final text.
In Orbán, May could find a useful ally as she seeks a path that combines introducing work permits for EU nationals with setting up a trade deal.
A senior Hungarian government official close to Orbán told BuzzFeed News that although protecting – and maintaining in full – the rights of Hungarians abroad would be a priority for their government, they would not complain if there were to be a proposal to stop the flow of people leaving Hungary.

The Hungarian official added that at home the government's priority is to see wages and inward investment increase, and the UK would become Hungary's largest non-EU trading partner once it leaves the trading bloc. More than 5% of Hungary's population has left the country since it joined the EU. Low wages are cited as one of the factors that have contributed to the increasing popularity of the far-right.
A good trade deal was in both the UK's and the EU's interest, they said. The official also claimed that planning was underway for Orbán to visit London in the near future.
As EU leaders were meeting in Brussels, the country's foreign minister was in London to sign a memorandum on the establishment of the British-Hungarian Business Council. The council's 10 founding members include Tesco, British Telecom, and BP. The 771 UK companies in Hungary employ some 49,000 people.
A number of sources have warned that a divide-and-conquer strategy aimed at building coalitions of support around very different sets of topics could backfire on Britain because governments that are more inclined towards strong trade relationships will disagree with the UK on other matters.

In a sign of just how difficult May's balancing act will be, the Hungarian official noted important differences between Orbán and May on another issue that they believe will be on the negotiating table: Russia.
They described May as the leader most keen to impose new sanctions on Russia – a solution that Hungary views cautiously.
"It is a May position, not a UK position," the official added, referring to the prime minister's forcefulness on the matter compared with British diplomats and officials from other departments.
On security-related issues, the UK prime minister will be looking to make inroads through a different set of countries. Her choice of who to meet ahead of last week's council (with Estonia and Romania, two countries wary of Russian aggression and interference) did not go unnoticed, the official said.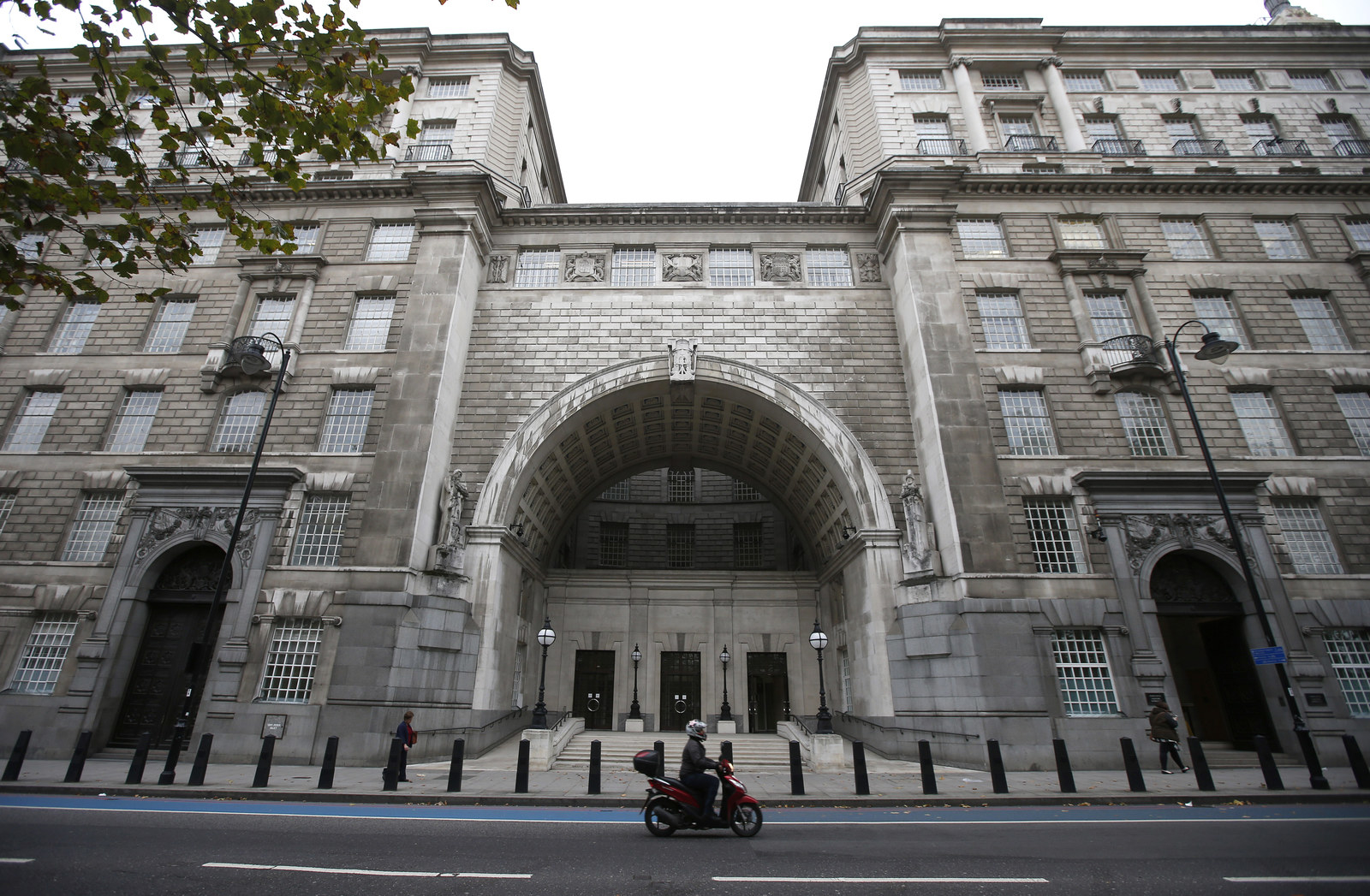 Privately, both UK and EU officials have told BuzzFeed News that Britain's strongest bargaining chip during the upcoming negotiations will be continuing cooperation around security issues. Although many aspects of security are beyond the scope of the EU, it is understood that member states rely on Britain's collaboration on these matters.

David Davis, the UK's minister for Brexit, said in parliament last week that one of the overarching aims of the negotiations would be "maintaining the ​strong security cooperation we have with the EU".
Asked to clarify the secretary of state's remarks, a spokesperson for his department told BuzzFeed News that "security is a vital issue for all member states and cooperation across the EU can help to better protect us all from the range of threats we face – but we are not going to provide a running commentary on every twist and turn of these negotiations. You don't start a negotiation by telling the people you are negotiating with exactly what you plan to do."
But leveraging security as a bargaining chip could turn out to be a risky strategy. The other side of the same chip is that UK capabilities benefit from membership of a series of agencies, agreements, and directives that collectively ease cross-border crimefighting and allow information to be shared and gathered across the continent.
The prime minister herself has said that losing such access would be a security threat, according to a leaked recording obtained by The Guardian. Former intelligence chiefs raised similar concerns before referendum.
The government's first test on this topic is set to come even before negotiations begin.
May must decide by the end of the year whether the UK will opt into an expanded remit for Europol, the EU's law enforcement agency. Were the government to reject the deal, the UK would effectively drop out of Europol from 1 May 2017. And should Britain leave the agency before a new relationship is agreed, the UK will lose access to a criminal database that is shared between police forces and intelligence agencies across the EU.
A spokesperson for the Home Office said: "The government will take a decision on whether to opt in to the new Europol regulation in due course.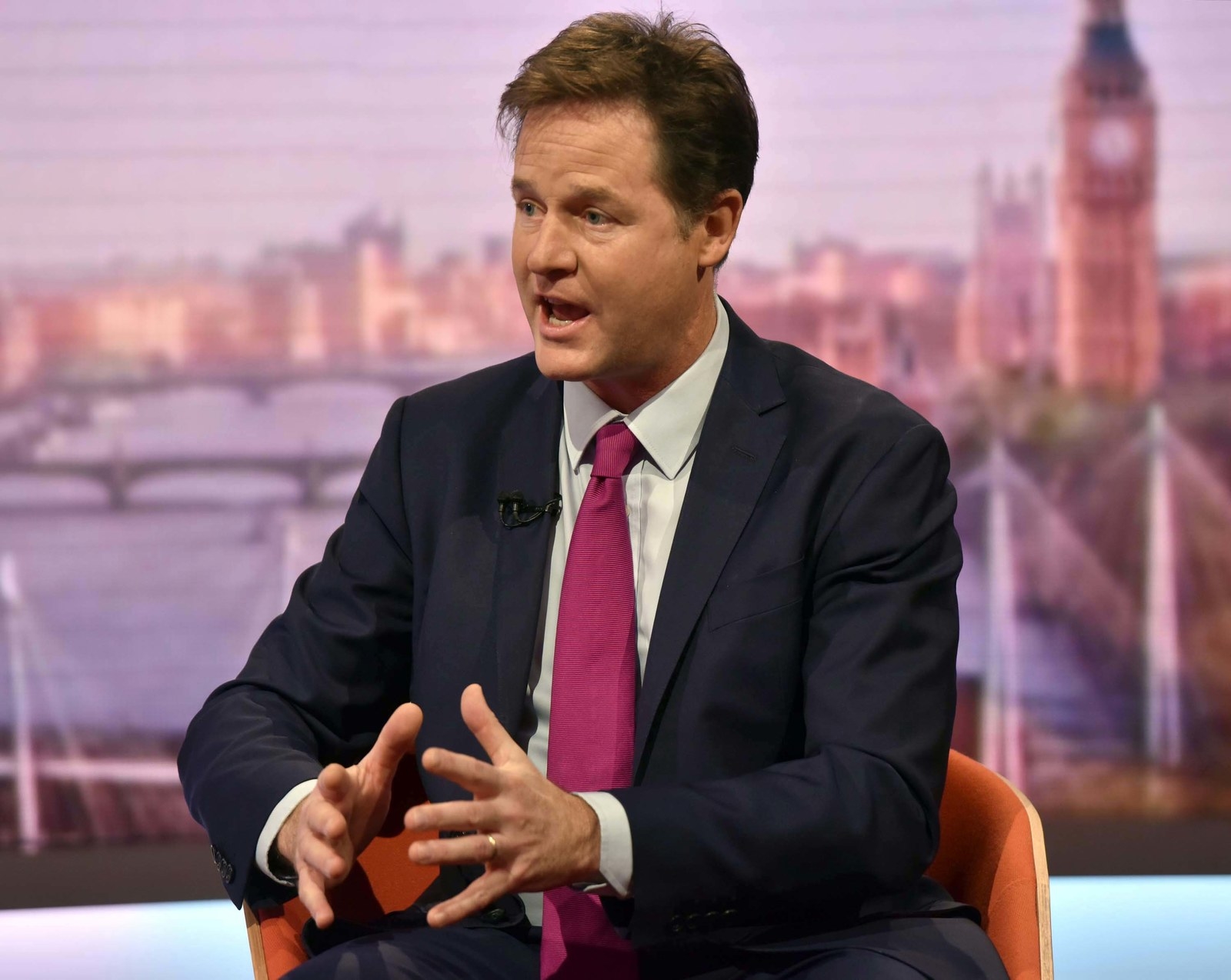 "We are exploring options for cooperation with Europol once the UK has left the EU but it is too early to speculate at this stage what future arrangements may look like."
Former deputy prime minister Nick Clegg warned May over the weekend that Britain should not abandon the agency and its role fighting terrorism in Europe. Meanwhile, MPs are demanding a parliamentary debate and vote on the issue within the next month.
Sources in Europe's largest capitals have been adamant they want a cooperative relationship with Britain once it leaves the EU. They feel that any divide-and-conquer tactic will ultimately prove ineffective.
Their belief is that May will never be able to build a majority against free movement, and without a majority a deal cannot happen. Using security-related threats would backfire, alienating key allies, and could leave the UK isolated. "At the end of the day, it's as simple as that," one senior European government official said.
Even Hungary will not allow the four freedoms of movement – of goods, services, people, and capital – to be separated from the single market, the Hungarian official said, adding that any deal would need to be inferior to what the UK has now, and full access to the single market without freedom of movement and the oversight of the European Court of Justice was not just an unlikely outcome, but probably illegal.