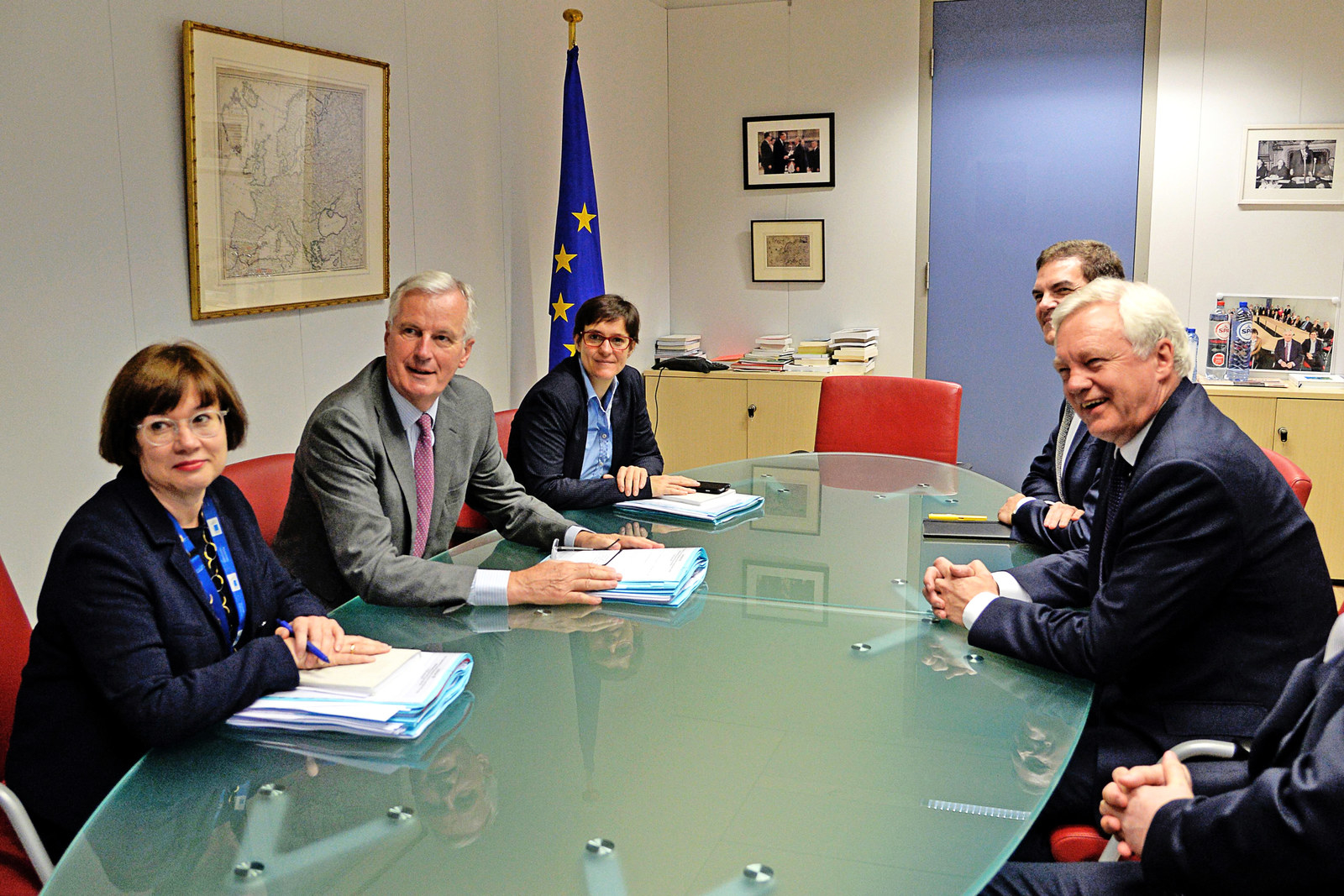 European Union officials have accused the UK of wanting freedom of movement to continue for British citizens after Brexit while refusing to guarantee equivalent rights to the 3 million EU nationals living in the UK.
After this week's second round of Brexit negotiations ended on Thursday, UK sources close to the talks briefed that there were "significant gaps" in the EU's offer on citizens' rights, because Britons currently residing in an EU member state could lose their right to move to another member state after Brexit. This would mean, for example, that a Briton currently living in Spain could not move to France.
The source said: "The Commission and the Member States now need to go away and discuss how they can bring their offer up to the level of the UK's."
The UK offer, which was submitted after the EU's, would give "settled status" to EU nationals who have been in the UK for five years. But in most cases that status would lapse for anyone who left the UK for more than two years.
An EU source told BuzzFeed News: "The EU could perfectly well grant UK citizens in the EU27 free movement rights, if [the] UK also allows EU citizens covered by the withdrawal agreement to move back and forth between [the] UK and EU post-Brexit.
"What the UK in effect seems to propose is to have a continued exercise of free movement rights for UK citizens post-Brexit. This is where for us reciprocity would certainly come in."

As an example of what would be considered a reciprocal arrangement, the source said EU citizens already in the UK should be able to leave the UK in 2018 and go back to Britain 20 years later.
A position paper published by the European Commission's Brexit task force earlier this year proposes to guarantee all the existing rights of the 4 million citizens affected by Brexit forever, and to guarantee these through EU law and the oversight of the European Court of Justice. But the UK rejects any role for the ECJ.
While the UK's offer of settled status would grant permanent residence with individual rights broadly similar to those enjoyed by UK nationals, the commission's assessment is that the UK offer falls short of existing rights.
During a press conference on Thursday after three and a half days of talks, the EU's chief Brexit negotiator Michel Barnier described the differences as fundamental. The EU remains firm that the ECJ needs to have a role in guaranteeing rights. Barnier said the EU's insistence on the role of the ECJ was not a political point but a legal one necessary to protect and guarantee rights defined by European court case law.

Barnier also said greater clarity was needed on other aspects of the British position, including the rights pertaining to future family members and exporting benefits.
The divergence between the two sides was also noted in a joint document published after the talks.
"UK-EU issue analysis of citizens' rights shows that after just 3 days of negotiations we have reached agreement on 50% of all issues," a UK source close to the negotiations said.
They added: "But we still have doubts about the EU's plans and their commitment to upholding citizens' rights."
The EU proposes to preserve all existing rights of EU citizens in the UK, and those of UK citizens in the EU27, at the cut-off date.
Under existing rules, each time an EU citizen changes residence they fall under the regime of their new host, who assesses their legal residence rights under their rules. EU citizens and their families residing in an EU member state enjoy equal treatment with nationals in areas covered by the EU Treaty and EU law. Discrimination on grounds of nationality is prohibited.
However, although EU citizens and their families have the right to move and reside freely within the territory of the EU, they are subject to limitations and conditions for periods of residence beyond an initial three months.
These could include having to register with local authorities, proof of being self-sufficient if not working so as to not become an unreasonable burden on a country's social assistance programmes, seeking a job – and proving to have a genuine chance of finding work – or having to contribute to a country's coffers for a number of years before being able to access some welfare benefits.