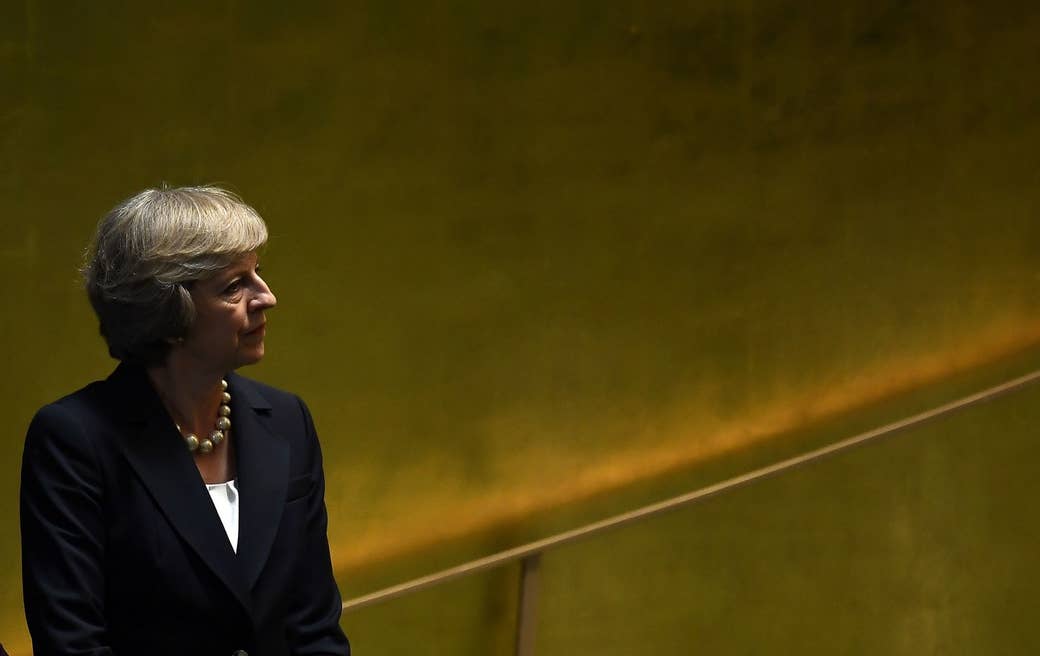 Theresa May should not be taking to the stage in Birmingham this Sunday. It's a highly unusual move for a party's leader to address its conference on day one, before it has even got into its swing: Traditionally the leader only appears on stage to close out proceedings.
This subtle but significant decision points to a simple truth: though the past year's dramatic Labour infighting has distracted from it, the Tory party is facing one of the biggest ideological crises in its history.
On the surface, the split is simple and clear – it's between Remain-backing Tories who fear Theresa May will take Britain out of the EU single market and customs union – a so-called "hard Brexit", and Leave supporters who argue that this is in fact exactly what the British public voted for.
May will address the issue on day one, in a session entitled "Global Britain: making a success of Brexit", alongside three of her pro-leave ministers: Brexit secretary David Davis, International Development secretary Priti Patel, and Boris Johnson, the Foreign Secretary.
"It's certainly an unusual move," one senior Conservative source told BuzzFeed News. "It's also hugely important – remember this this is the first time the party has come together since the vote, after years upon years of arguing. I think the main aim of the Sunday will be to keep hammering home the message that Brexit is a time of great opportunity."
Mark Wallace, the editor of Conservative Home, told BuzzFeed News that May would be keen to battle the "curse of the Prime Minister" – a phenomenon "whereby the thing that brings them to power ends up dominating their premiership. We saw it with David Cameron and austerity. The challenge for her on Sunday will be to give significant information without stymying the ongoing talks [in Brussels]."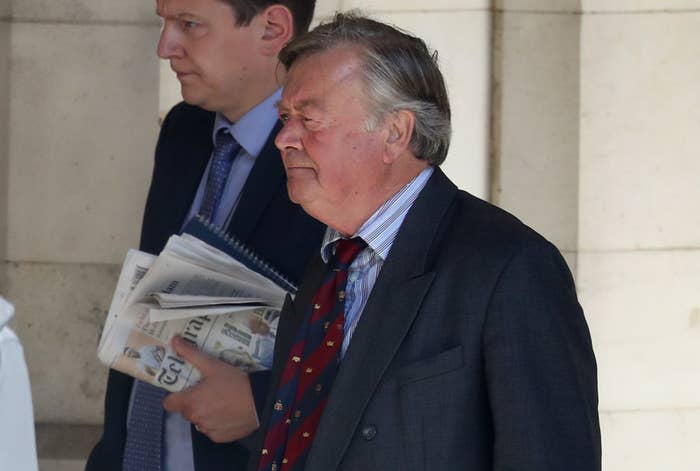 Whatever May and her ministers say is unlikely to prevent the issue being the only show in town for the duration of the conference, and in large part that's because of the lack of certainty over what is to come.
This week Ken Clarke became the first Tory MP to say publicly that he would vote against leaving the European Union should such a vote take place in the Commons, only days after the government was forced to publish its legal defence for refusing to let parliament decide when and how the UK should leave the European Union.
This raised the hopes of only the most optimistic Remain supporters: Even if triggering Article 50 of the Lisbon Treaty does end up requiring parliamentary approval, MPs are unlikely to vote against it. In that sense, at least, May's much-maligned soundbite is true: Brexit will mean Brexit.
That's not to say, however, that Leave and Remain MPs wouldn't seek to impose conditions in order to guarantee their support. Further details are sketchy to say the least and in the days running up to the conference a chorus of senior pro-Remain Tories has demanded clarity.
Nicky Morgan summed up the concerns of many party members when she told the Today programme: "There has been a lack of a plan from our Government about the negotiating, the process, what's going to happen, what we're going to ask for."
Ken Clarke similarly told The New Statesman that "Nobody in the government has the first idea of what they're going to do next on the Brexit front." Mark Wallace, however, said such calls are "naive," adding: "we saw what happens when you give away too much during David Cameron's negotiations with Brussels."
The party's big beasts are already locking horns over the details, and the tone of the rows has become increasingly bitter. When Iain Duncan Smith recently attacked George Osborne for being "the representative of the liberal mainstream majority" after the former chancellor had urged May not to "govern from the extremes", insiders were quick to note Smith had repeatedly clashed with Osborne over welfare cuts when in government, eventually resigning. Osborne's lack of respect for the then-work and pensions secretary was likewise no secret.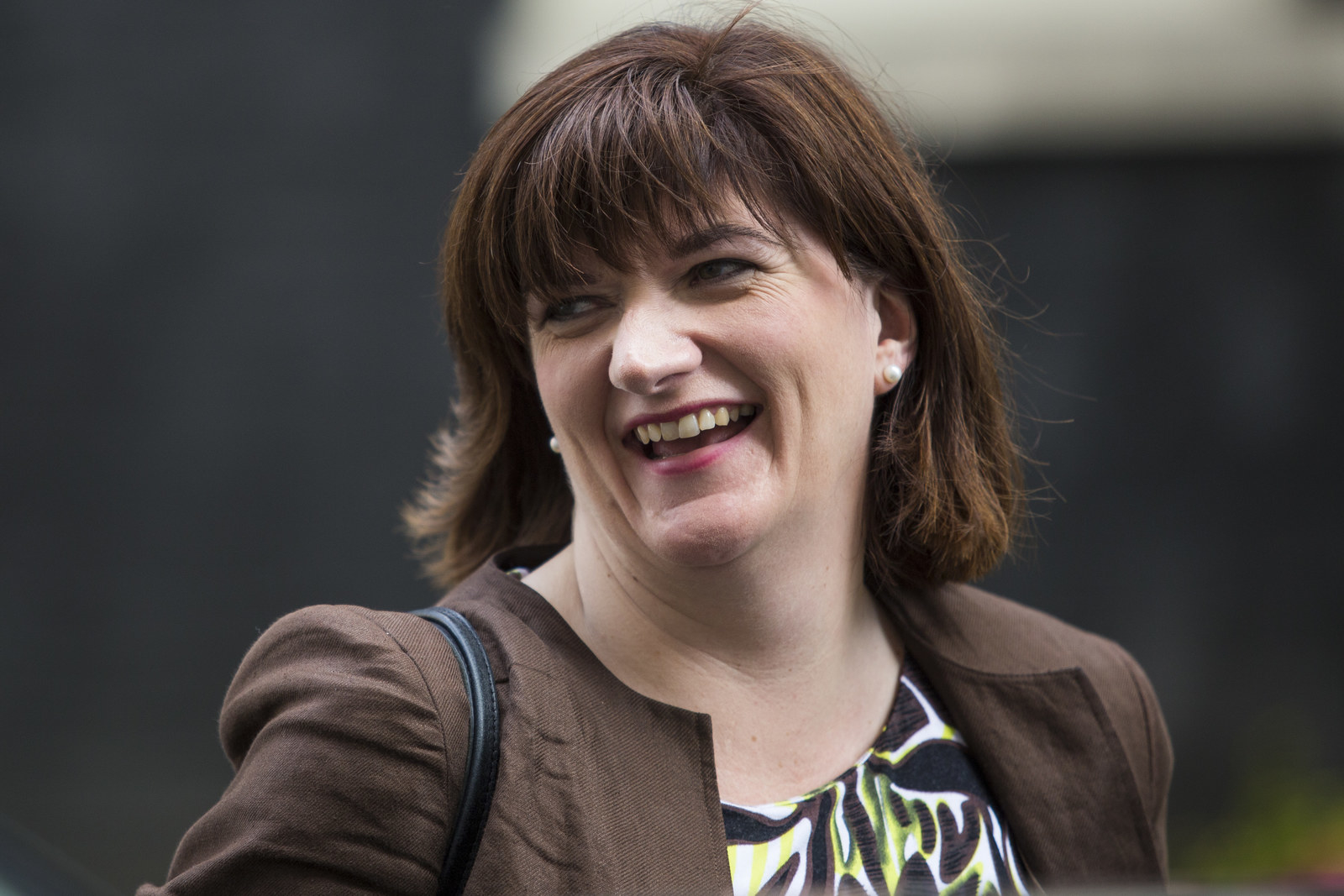 No doubt such a clash will not be the last, but a senior Tory source said there were unlikely to be similar rows at the conference, adding that the party's big names were likely to be put off by the fact that "settling scores will not go down very well among activists and backbenchers… unlike Labour, Tories have always been very good at putting on a show of unity to win power."
Mark Wallace said Leave-supporting Tories would be "doubly keen" for the conference to be productive after "25 years of being the underdog." The goal for the prime minister, he said, would be "to bring out Mayism...it has to strike a stark contrast against what we saw in Liverpool from Labour under Corbyn."
EU leaders have repeatedly said access to the single market will only be dependent on allowing the free movement of EU citizens, and it seems this reality has been accepted. In July Downing Street slapped down Liam Fox's claims that the government would likely seek a free-trade agreement with the EU, but this week he used a speech to claim that trade with the European Union would be "at least as free" after Brexit as it is now. He did so while saying for the first time that Britain is to be a full independent member of the World Trade Organisation.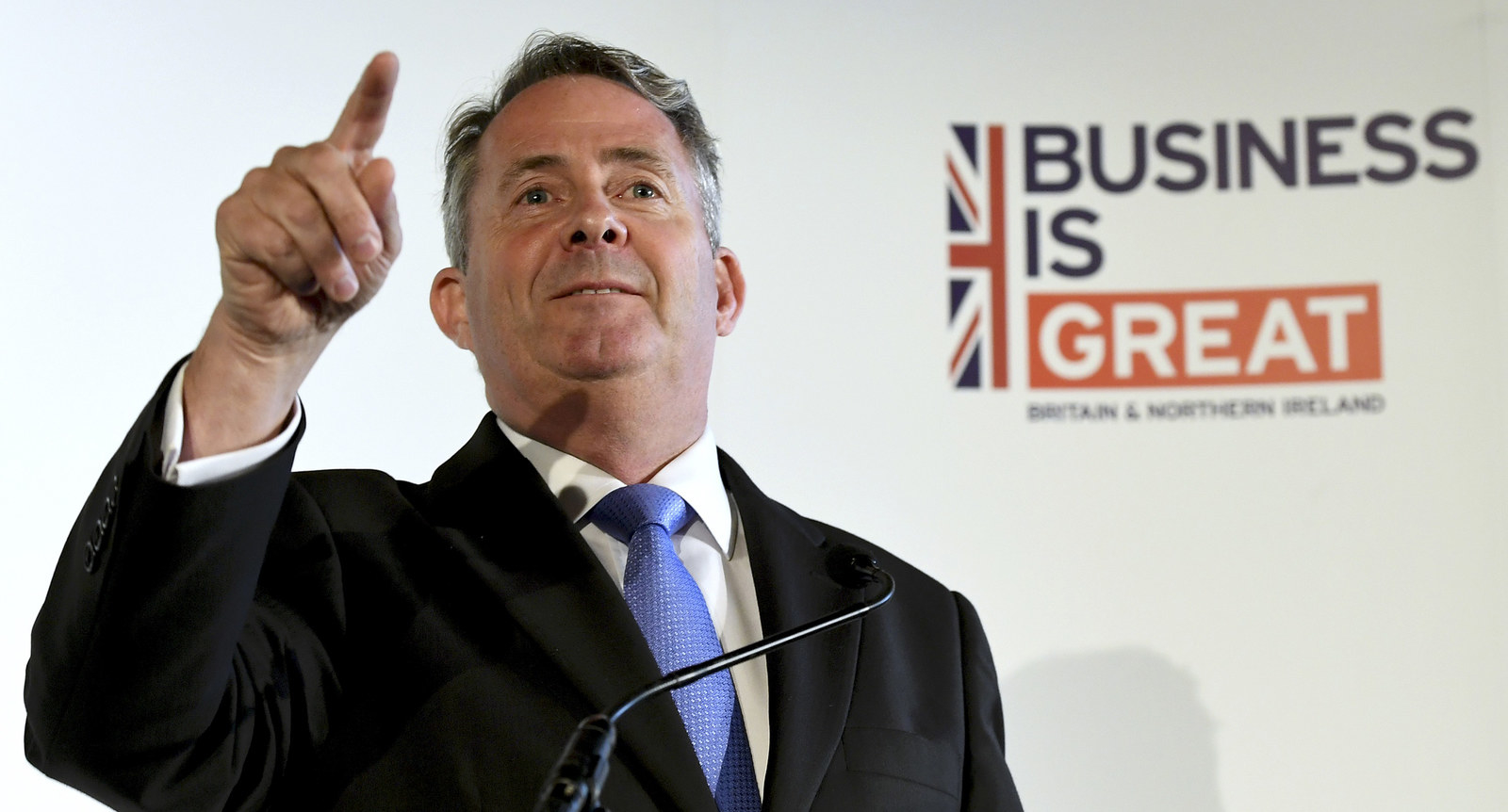 Fox's vision was dismissed by Lib Dem EU spokesman Nick Clegg as "delusional", while Anna Soubry told Sky News the idea that Britain could get a better deal with the EU as a result of leaving was "stuff for the fairies."
Their views were supported by Sir David Edward, a former judge at the European Court of Justice, who said "People… don't understand the notion of the single market as a complete economic package. When the UK notifies its intent to leave the bloc, the country won't be in the 'driving seat' or be able to 'insist on anything' when negotiating a possible deal with the EU."
If Remainers are certain that leaving the EU's customs union and single market will result in tariffs that will have a negative impact on exports, Leave supporters will at least have been cheered by the cautious welcome Fox's speech received from the Confederation of British Industry, and outwardly the camp is bullish about the future.
Eurosceptics are aware that with a parliamentary majority of just 17, Theresa May will have to pay attention to their views. Daniel Hannan has even gone so far as to say his only concern is that "we could, if we mess things up, prejudice relations with our closest neighbour, Ireland," as Brexit could see the return of a hard border in a bid to police the flow of people and goods between the non-EU north and the south.
BuzzFeed News asked a number of Leave supporting Tories to tell us what they wanted Theresa May to say at her opening speech on Sunday. John Redwood, one of the Leave campaigns intellectual leaders, said he "would like the PM to state that she is going to repeal the 1972 European Communities Act with a short principles based piece of legislation which mirrors the style of the Act it is repealing."
Redwood's legislative suggestion, which he believes would speed up the process to a matter of months, is indicative of a widespread concern among eurosceptics that Brexit will be watered down at the hands of profiteering consultants and lawyers.
It's far from the only concern held by the pro-leavers, and there remains an air of uncertainty behind the scenes. Liam Fox, as Nick Clegg has forcefully pointed out, will only really be able to start work on trade deals once a decision has been made on Europe, and from a starting point where most of Britain's trade happens with the EU.
To Clegg, this means Fox "doesn't have a job." His recent trip to Bahrain was trailered in Bahraini state media as a visit that would increase bi-lateral trade and encourage "investment opportunities that support the Kingdom's [Bahrain's] long-term sustainable development goals." It's hard to say exactly what this means while tariffs remain the same; perhaps it's telling that the trip wasn't trumpeted on Fox's own department's website.
The eurosceptic camp is also not unified on exactly what it wants (most of the MPs BuzzFeed News contacted declined to reveal exactly what they wanted May to say on Sunday), outnumbered within its own party (185 Tories backed remain; 138 leave), and battered by repeated warnings from European leaders that Britain will not be able to have its cake and eat it on free movement and trade.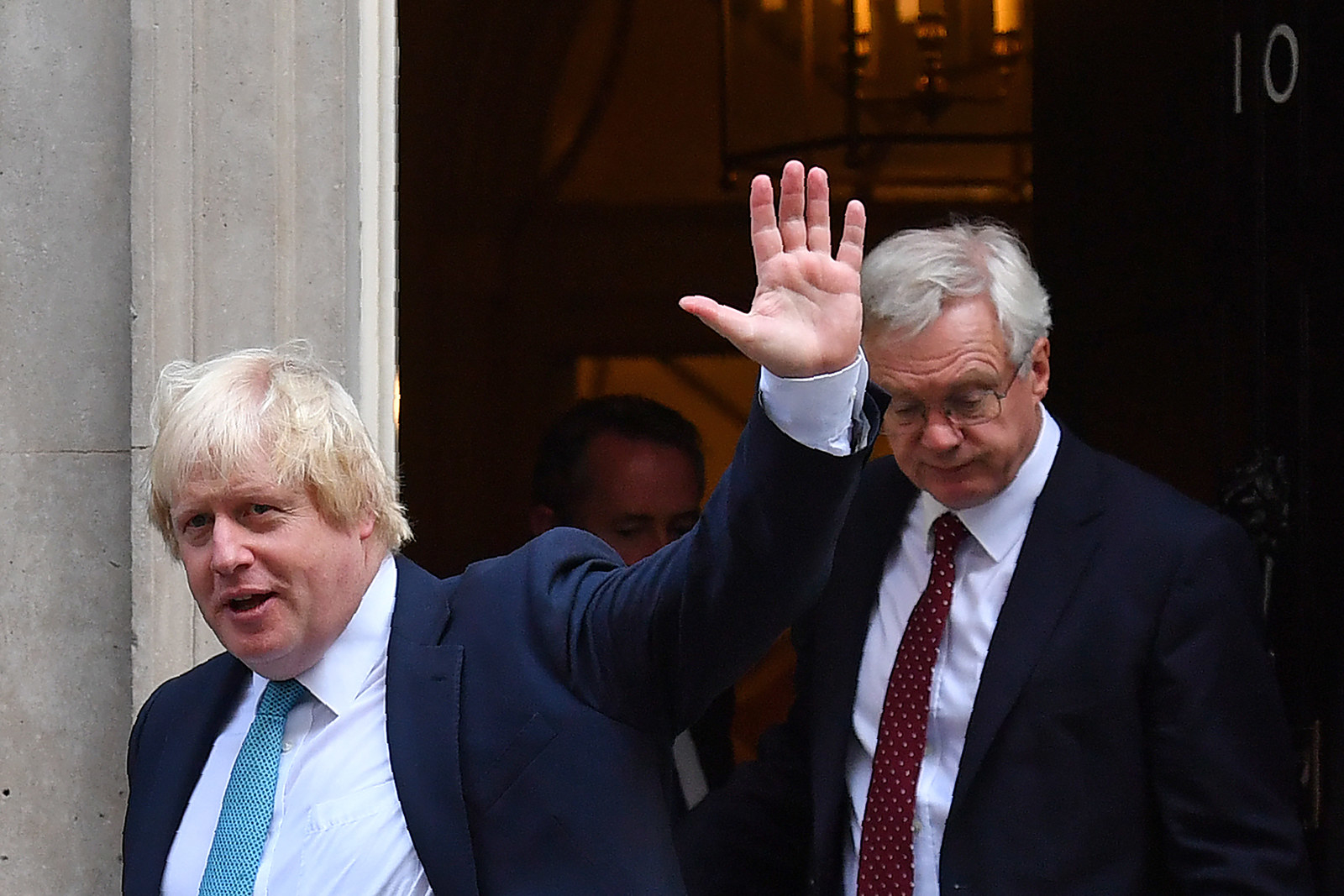 Above all, it is coming to terms with the enormous complexity of a process that will cost £65m a year, according to the Institute for Government, which has also warned Liam Fox, foreign secretary Boris Johnson and Brexit secretary David Davis that the difficult decisions that need to be taken "are too important to be left to normal interdepartmental wrangling and horse-trading."
It's rapidly becoming clear that the issue of the single market is merely the opening battle in what will become a series of arguments over the next few years regarding the shape of the economy, which will take in how the government chooses to reshape policies over regulation, trade, public spending, immigration and taxes.
As Paul Goodman has argued, it will become a debate between whether we want a Britain with an open economy, where business taxes and regulation are slashed, and a Britain that "begins with the conviction that government cannot let down... voters [in the North and Midlands], without whom Leave's referendum victory would not have happened," in which immigration is kept low, employment laws "preserved in aspic" and trade deals not signed if they jeopardise exports.
While the big beasts of the party thunder on stage, the real battle next week is set to take place in dozens of skirmishes at the conference's fringe meetings, many of which are funded by banks, accountancy firms and bodies like the City of London Corporation, who wish to promote the open economy option and will lobby to cut regulation and preserve their own freedoms when it comes to doing business with Europe.
A senior party source said the central question the Tories were actually grappling with was "What's the line between hard and soft Brexit?" They went on: "It's a useful term for the media, but in terms of those fringe meetings it could mean many different issues, be it passport control, or tariffs, or whatever you like." It's a question that's unlikely to be resolved next week, next month or even next year.