Louise Mensch Gave The Tories £2,000 To Fight UKIP Two Months After Saying "F*ck You" To David Cameron
So everything's forgiven then!
Louise Mensch has just given £2,000 to help the Conservative MP Jackie Doyle-Price fight off the UKIP threat in Thurrock.
The donation is listed in the House of Commons Register of Members' Financial Interests.

Doyle-Price was elected as MP for Thurrock in the 2010 General Election.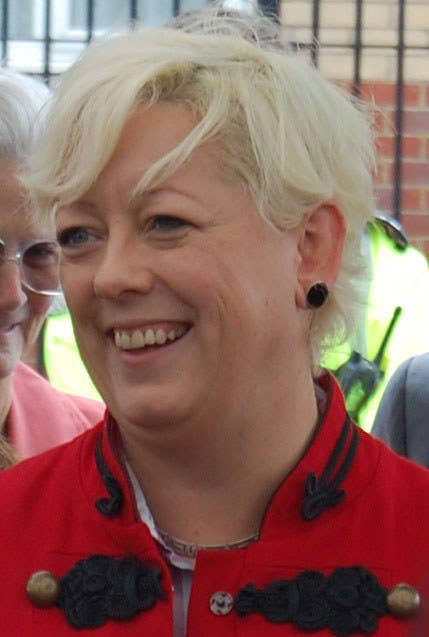 Earlier this year, Mensch reacted furiously to the news that UK flags should be flown at half mast to mourn the death of King Abdullah on Thursday.
When the UK's embassy in Saudi Arabia tweeted a statement from David Cameron, this was how she responded.
Mensch confirmed in an email to BuzzFeed News that while she's not on UK soil, she is registered as an overseas elector – and therefore allowed to make this donation. She added: "I will be voting and voting Conservative".
She signed off with the hashtag #CorbyPride.
Mensch has pointed out in a comment on this post that she repeatedly apologised to the member of the public she mistook for Philip Hammond. She's also added that she has made a number of other donations to constituency campaigns and says there are more to come.
Post updated to credit additional reporting by Solomon Hughes.