This Man Eating A Muffin In The Background Of A Labour MP's Interview Will Restore Your Faith In Humanity
He is the hero we deserve. H/T Metro.
The Muffin Man has got in touch. He writes:
"Hello,
I am the muffin man
Signed,
The muffin man"
After further questions from BuzzFeed News, he added: "I am sorely disappointed at the lack of a free buffet here. I am so glad that my comrades at TUSC redistributed their muffin yummyness."
Here is a picture of the muffin man.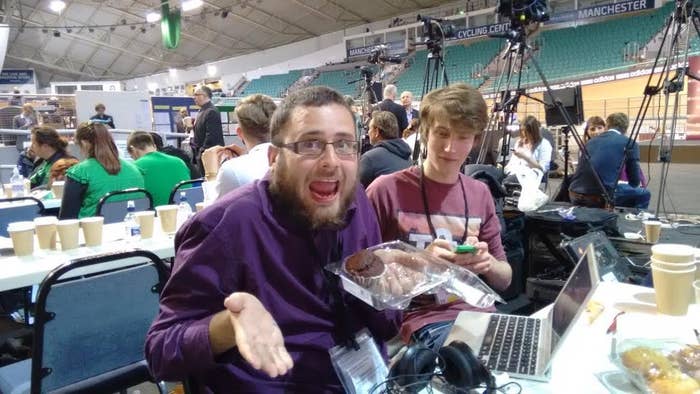 And here is the muffin man and his friends, eating muffins.