Earlier on Monday, Tory MP Philip Davies and Labour MP Jess Phillips went head-to-head on BBC2's Daily Politics over the subject of an International Men's Day.
Phillips has been threatened with rape threats after she rowed with Davies over his demand for a debate on International Men's Day.
During the debate today, Phillips said she "didn't think there was a need" for a debate on International Men's Day,
Davies complained that various issues such as underachievement at school and high rates of male suicide were not being covered by parliament. Phillips said there "absolutely" a need for a debate on these issues.
She told him she wanted him to put in "an actual motion", but she added, "I suspect you might talk it out, much like you did to the carers who asked for your help on Friday."
She was referring to Davies' action in talking for 90 minutes – filibustering – to block a new law that would have scrapped car parking charges at hospitals for carers.
Boom.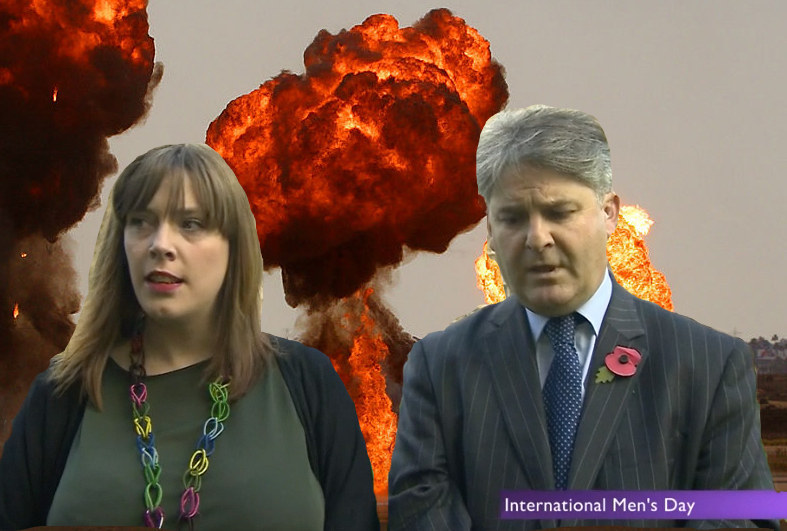 And here's the full interview.