Sunday night at the Golden Globes, Viola Davis took home the award for Best Supporting Actress in a Motion Picture for her work in the film adaptation of August Wilson's Fences.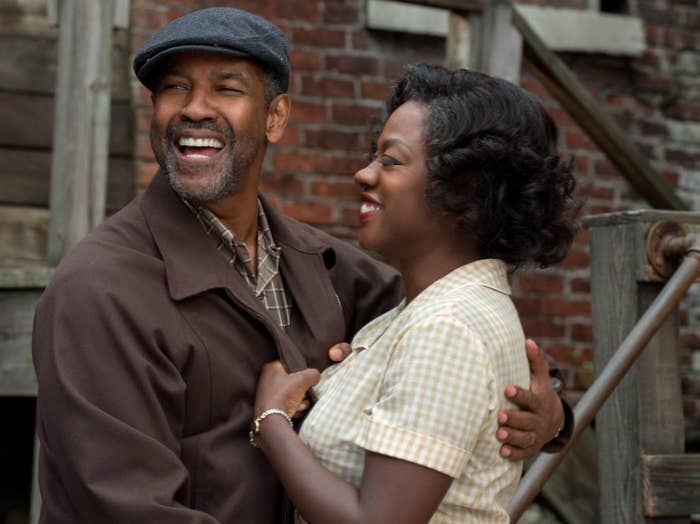 And in the press room after her win, Davis was asked about Fences' relevance in Trump's America. "I want to, believe it or not, remove Trump from the equation," she responded. "Because I feel like it's bigger than him."
"I believe that it is our responsibility to uphold what it is to be an American, and what America is about, and the true meaning of what it means to pursue the American dream," Davis said. "I think that America in and of itself has been an affirmation, but I think that we've fallen short a lot."
"Because there was no way that we can have anyone in office [who] is not an extension of our own belief system. So then, what does that say about us? And I think that — if you answer that question, then I think that says it all."