Taylor Swift Just Called Out The Paparazzi For Making Her Life So Weird
Taylor Swift's Tumblr continues to offer a candid look at the daily life of one of the world's biggest stars.
Taylor Swift is currently retaking over the world one stadium at a time on her 1989 tour.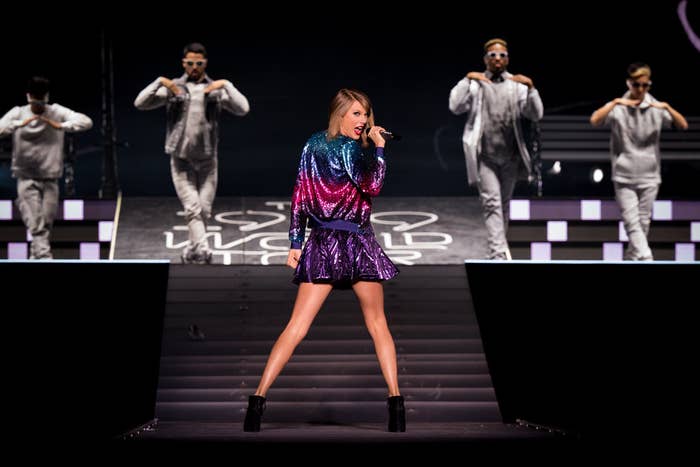 Her instagram holds some lovely tidbits from the life and times of this internationally famous pop star.
And her Twitter shines a light on some very important vines.
But everyone knows that her Tumblr's where you'll be getting your most candid look at TSwift.
Most recently, that manifested in a post clarifying an odd-looking photo with a story that illuminates one of the weirder aspects of being Taylor Swift.
Photo via Stoianov/FAMEFLYNET PICTURES.
Hell, girl can't even go hiking without a security team.
Just remember, it took a lot of sacrifices to get here: