Leslie Jones Took Online Harassment To Task At The Emmys
"Y'all over here using your skills to protect Best Voiceover in a French Sitcom, meanwhile I'm over here butt naked on CNN!"
During every major awards show there comes a time when some accountants take the stage to explain the ~technical process~.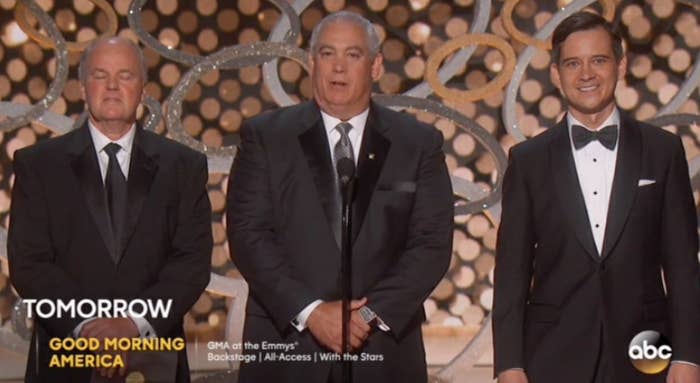 But the Emmys did something a little different this year. As three men from Ernst & Young were giving their usual spiel, Leslie Jones took to the stage and turned the conversation to the recent attacks on her Twitter account and the hack of her nude pictures.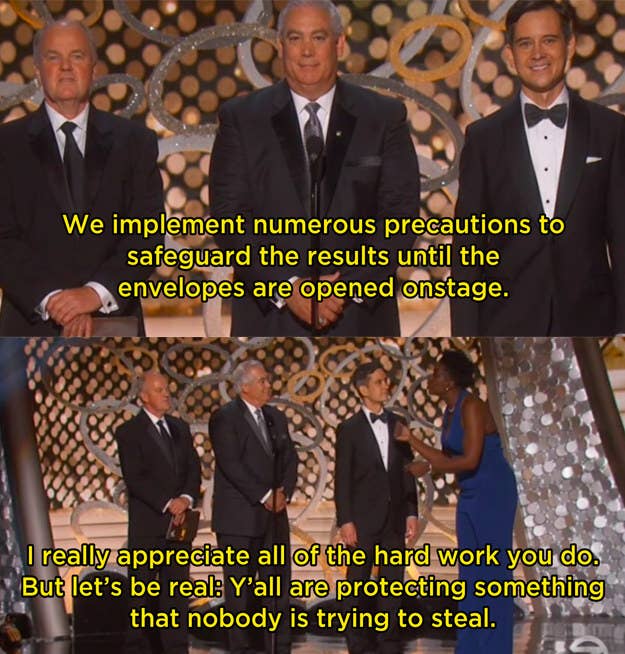 Jones proposed that the firm take over her Twitter security...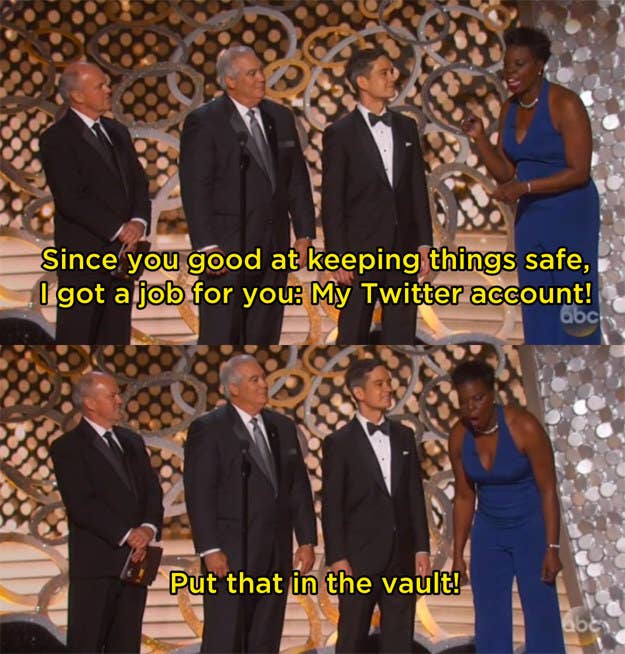 ...suggesting that perhaps there are more important things to keep safe than the results for who won which TV categories at the Emmys this year.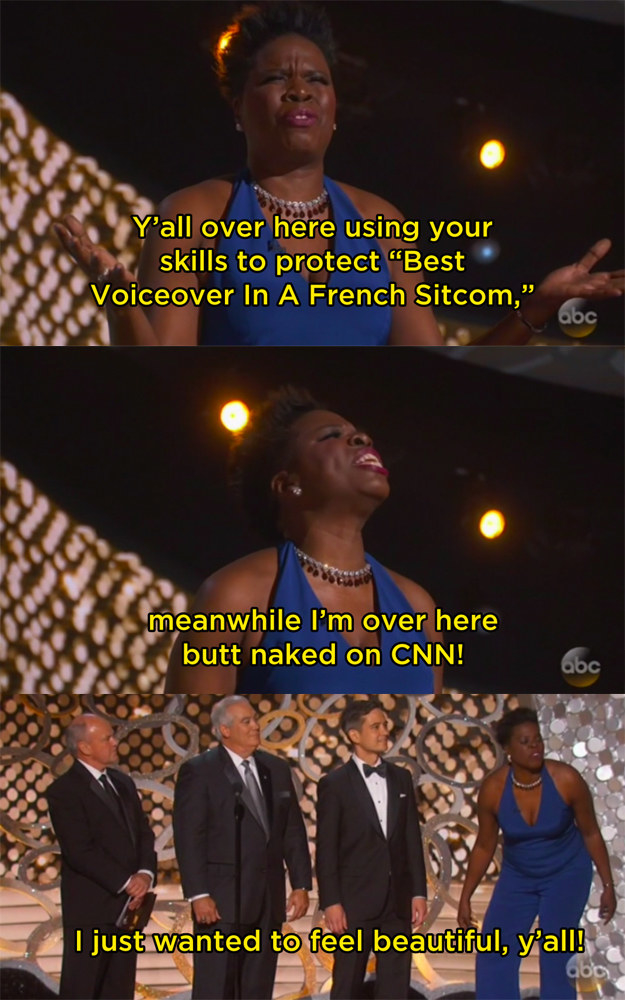 Jones' comments took aim at a persistent problem with harassment that's long been plaguing Twitter users — and one that's affected Jones particularly harshly in recent months.
Keep on keeping on, Leslie. You killed this.