1.
Meet Jazz. She loves meeting people and is a member of the Akron Children's Hospital Doggie Brigade™.
4.
...which makes it the second-oldest canine program of its kind!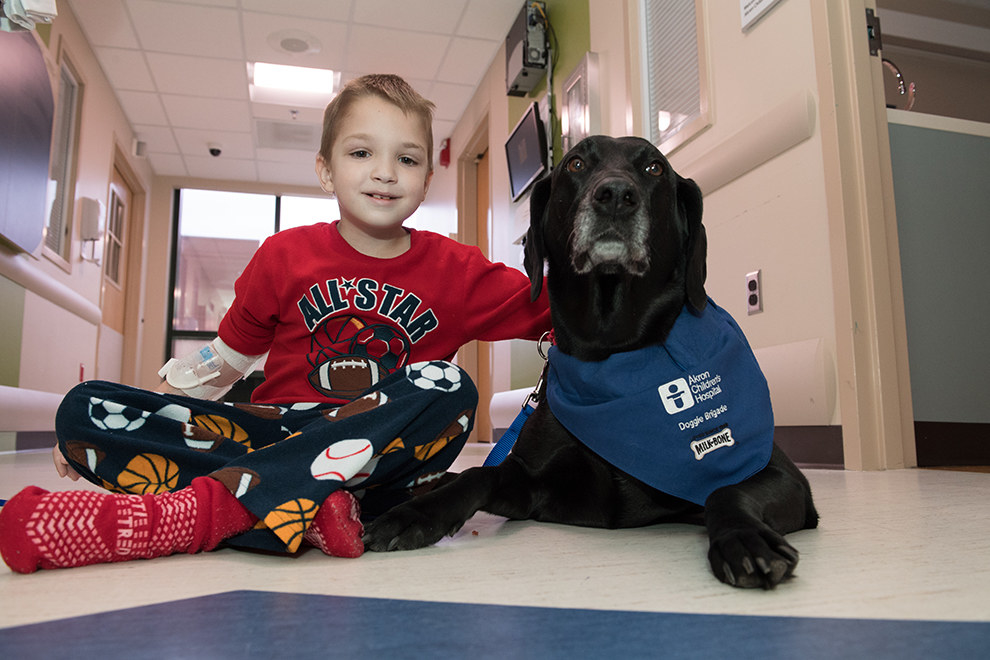 5.
The pups have to go through a two-part screening exercise, with multiple scenarios to make sure they'll be able to handle anything that might come their way during visits.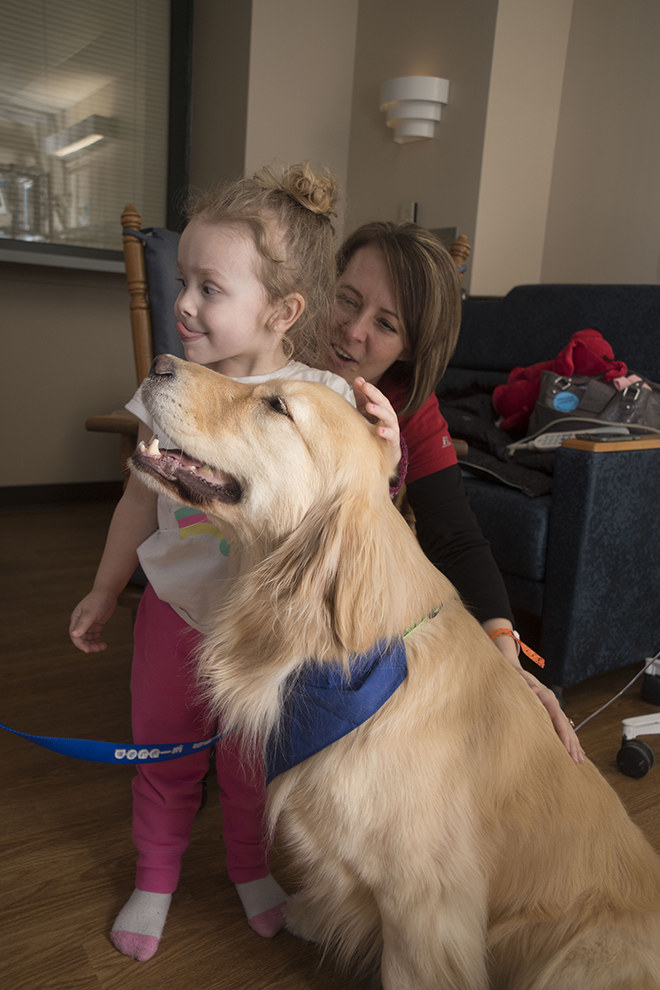 6.
Like how they will handle loud noises, other distractions, and being petted by strangers (or new people they meet).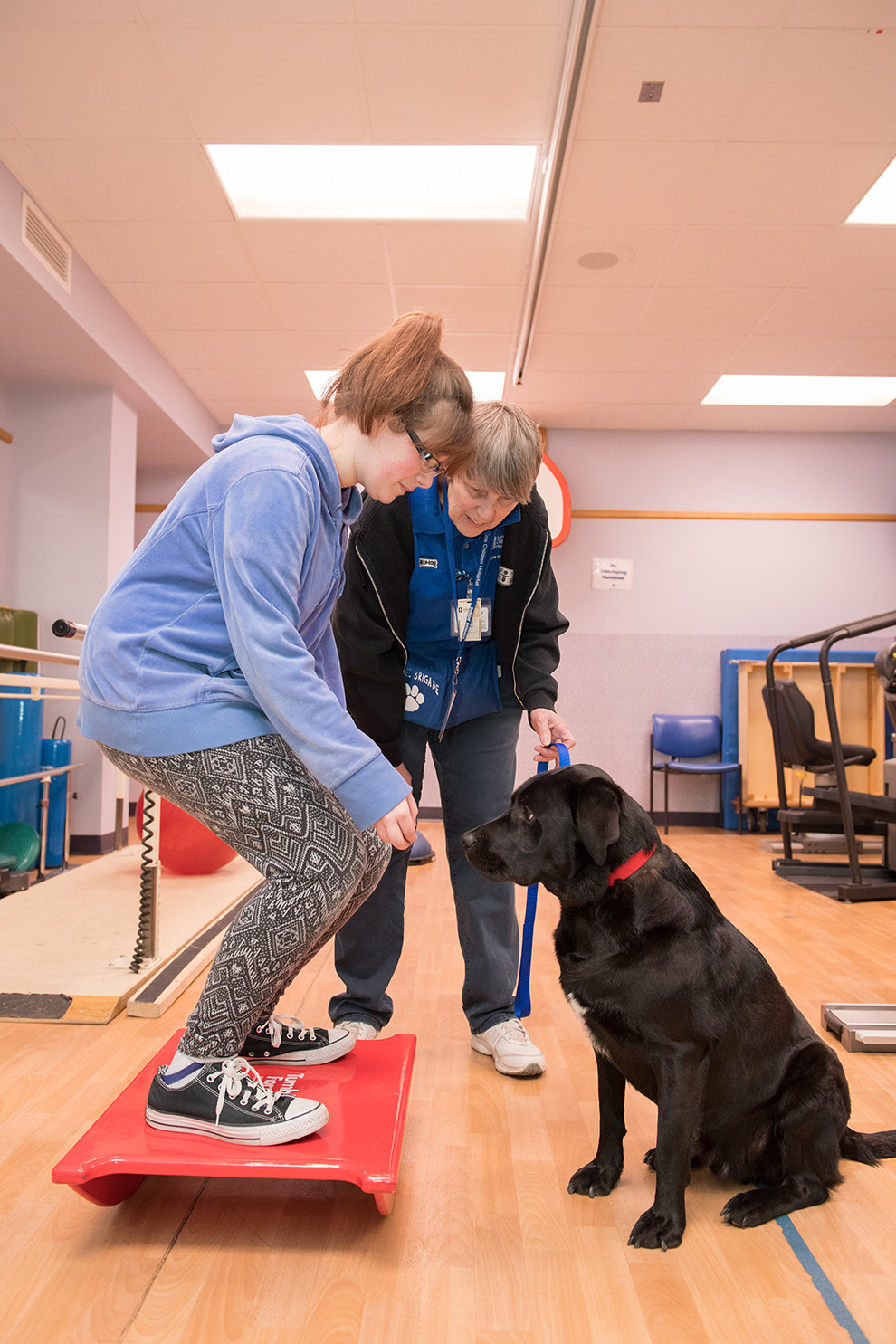 7.
From bedsides to rehabilitation, these pups are with their little patients every step of the way.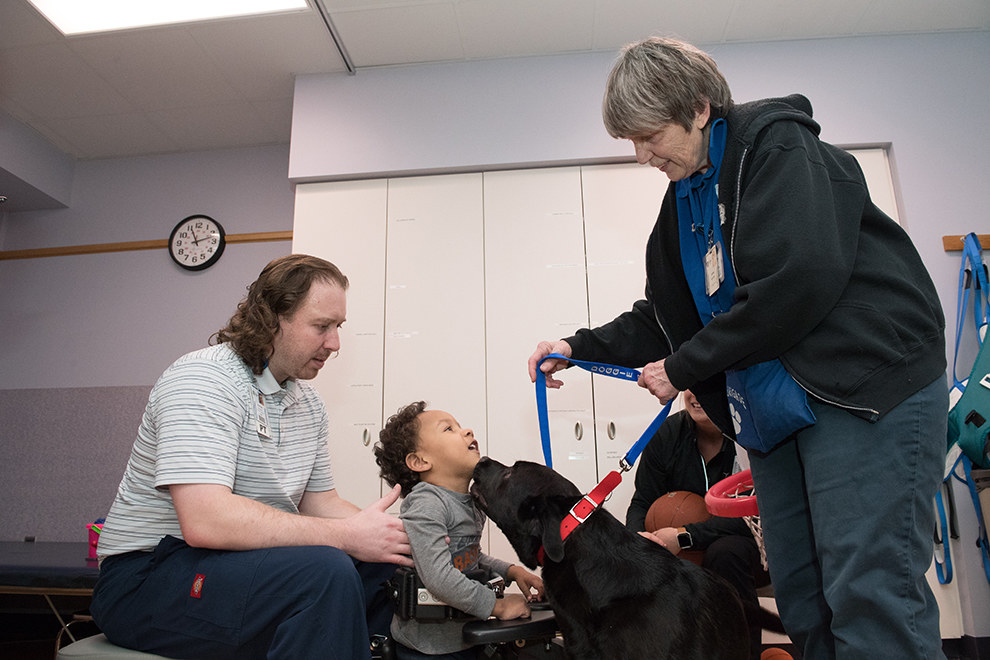 9.
The level of comfort they bring is immeasurable...