Shortly after the U.S. Golf team won its first Ryder Cup in eight years, Rickie Fowler was caught in a hilarious moment looking very very single. All other teammates had a significant other to celebrate with...
But Rickie? Welp...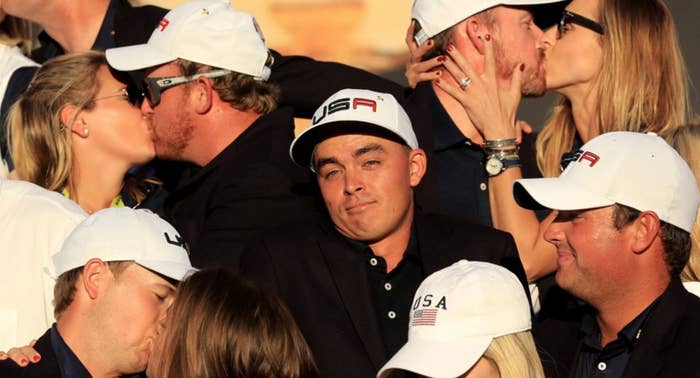 And let's face it, we've all been there...New Year's Eve, weddings, dinner parties, all of the above...
It's awkward. It's itchy. It's uncomfortable...
But let's take one out of Rickie's book and embrace the singledom...
So go ahead Rickie, have one for all of us...
After all, single people know how to party...
Rickie Fowler...the GOAT.