2. "And why are you planning to pursue Law?" "I wanna be the next Harvey Specter or Alan Shore."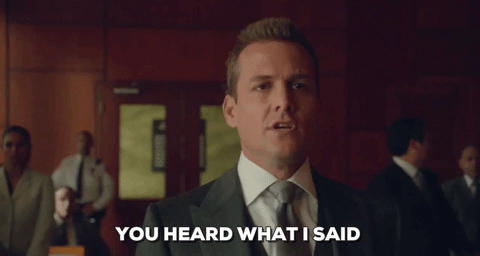 3. *Seductively whispers in your ear* "What's your CLAT rank? 'Cause I only date people from NLUs."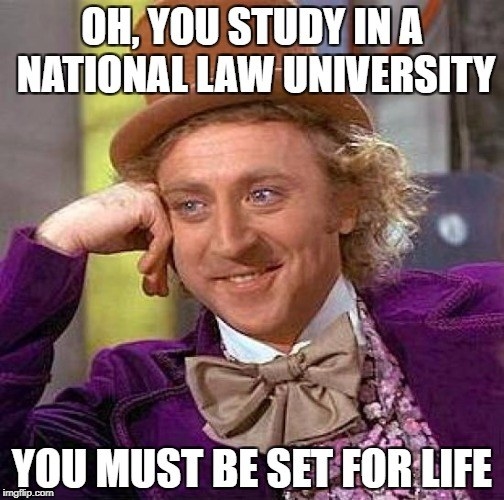 5. The obvious segregation in law schools: you're either 'cool' or you're not.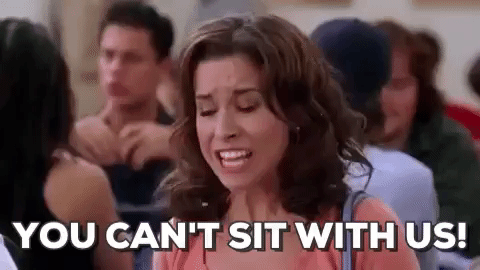 6. My humbled Brethren, are thou even a freshman if you don't want to partake in the pompousness of a Parliamentary Debate?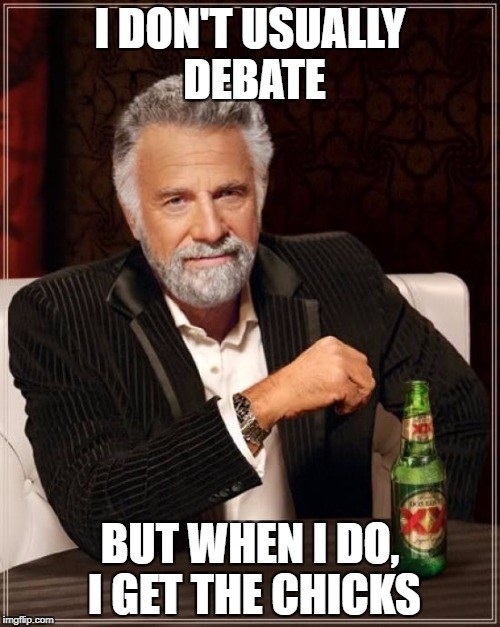 7. You HAVE to attend at least one law school fest.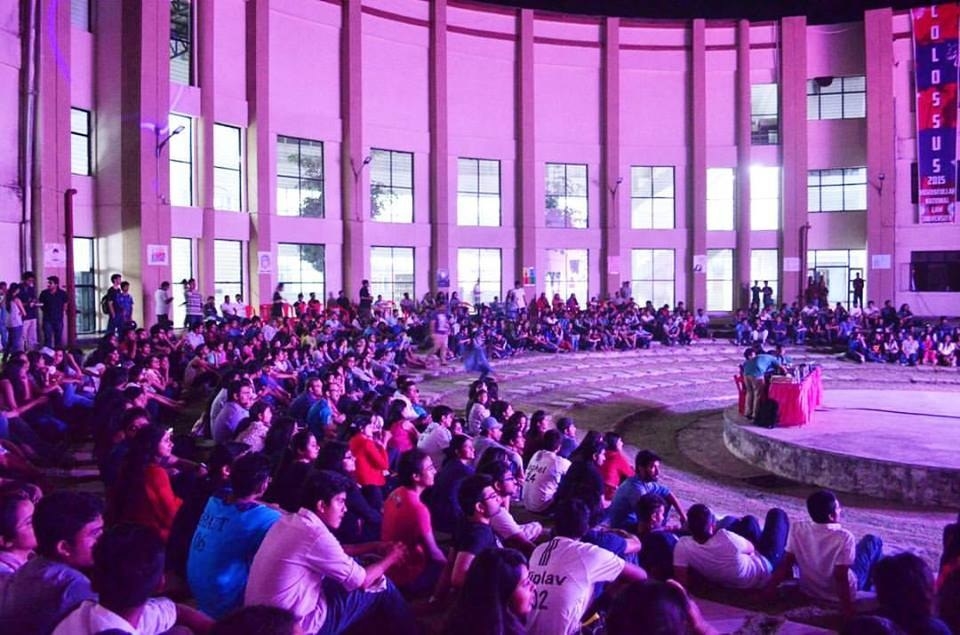 8. Let me introduce you to BARE ACTS. PROJECT SUBMISSIONS. BLUEBOOK CITATION. M.P. JAIN. And AVTAR SINGH.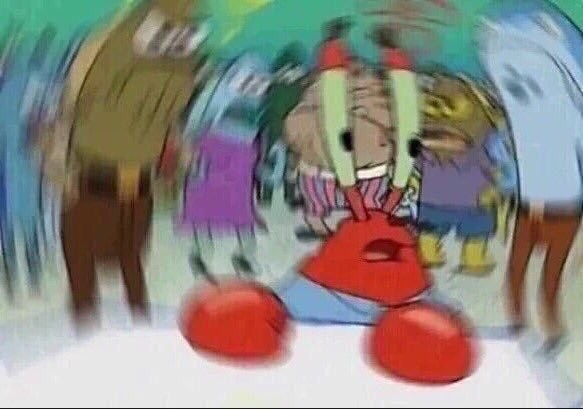 9. M.P. Jain for Constitution and Ratanlal Dhirajlal for Torts, too much for you? We always have V.N. Shukla and Bangia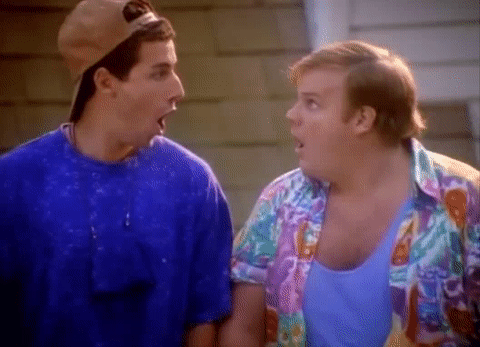 12. Thank you law school, for sponsoring many a foreign trip!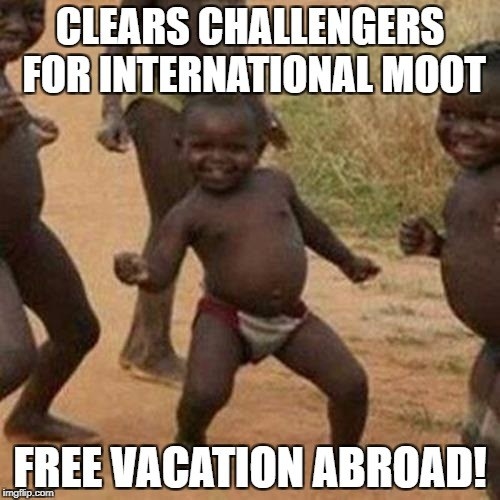 13. But then one day, administration decides to stop funding trips for Moots and Papers.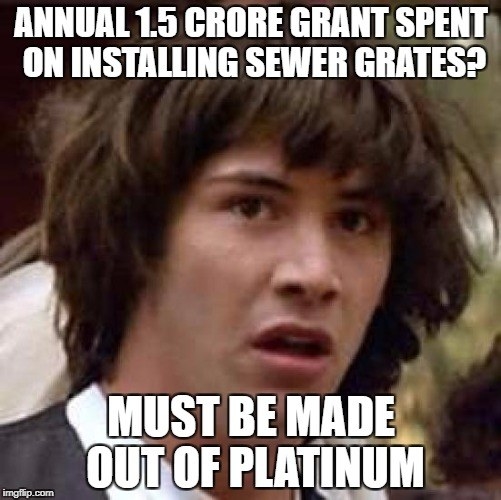 14. "We won the XYZ National Moot and I also received best speaker."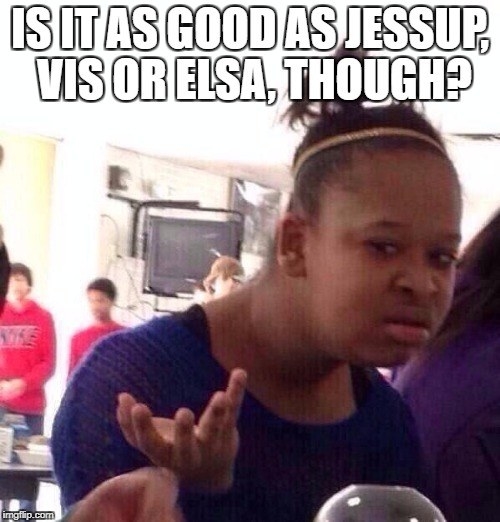 16. Publication fees for papers? No problem, as long as it gets you CV credentials.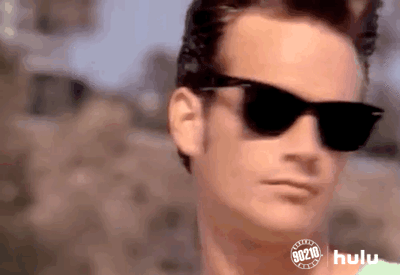 17. And when this happens.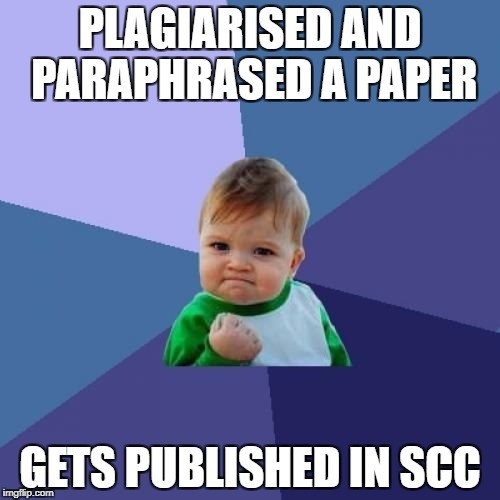 18. Every Law Firm ever.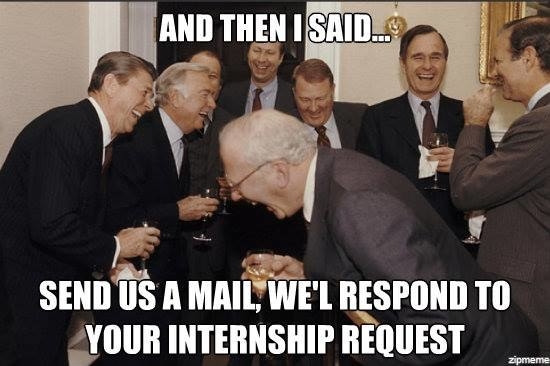 21. Despite all the moot wins, paper publications and best internships, your social life is in shambles.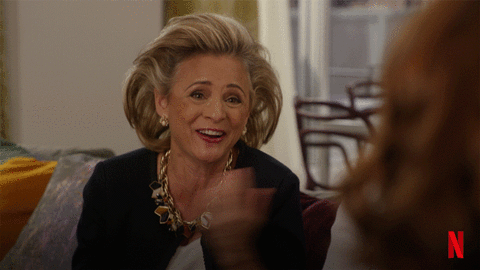 22. The recruitment scenario is bleak.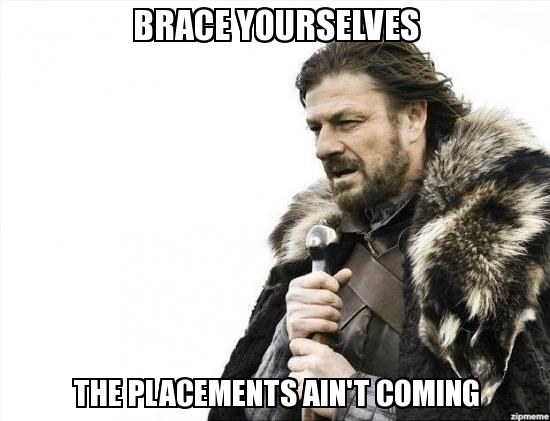 23. And they start asking "So, LLM or Judiciary?"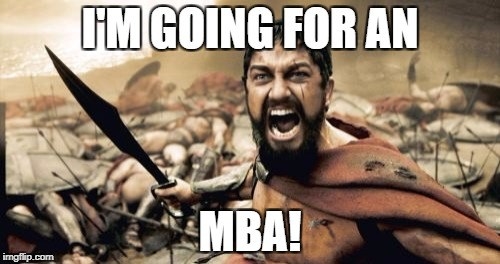 25. In the end, work is all about this.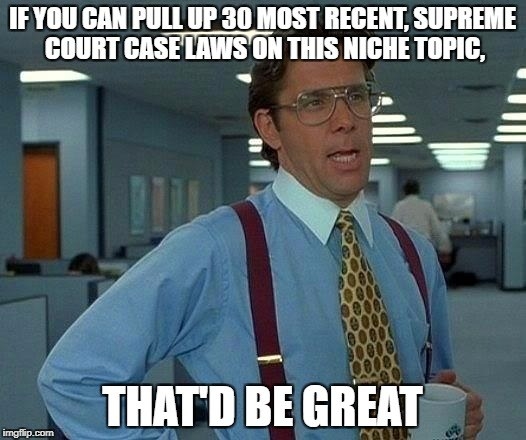 *sigh* And what we thought life after Law School was gonna be like.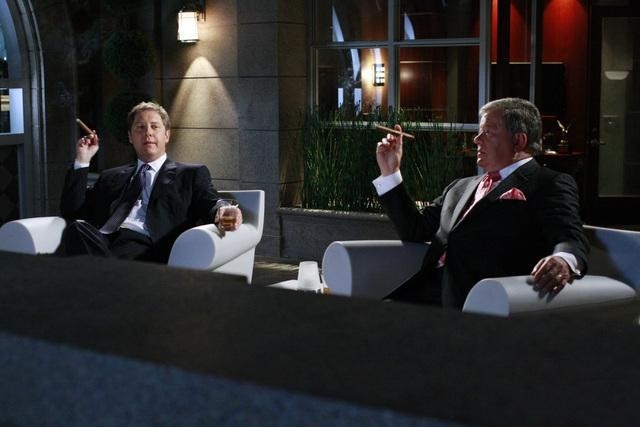 This post was created by a member of BuzzFeed Community, where anyone can post awesome lists and creations.
Learn more
or
post your buzz!