By now you've probably heard about a new Channel 4 documentary about a white woman from Cheshire who experiences life as a Muslim woman in Manchester during the week of May's terror attack in the city.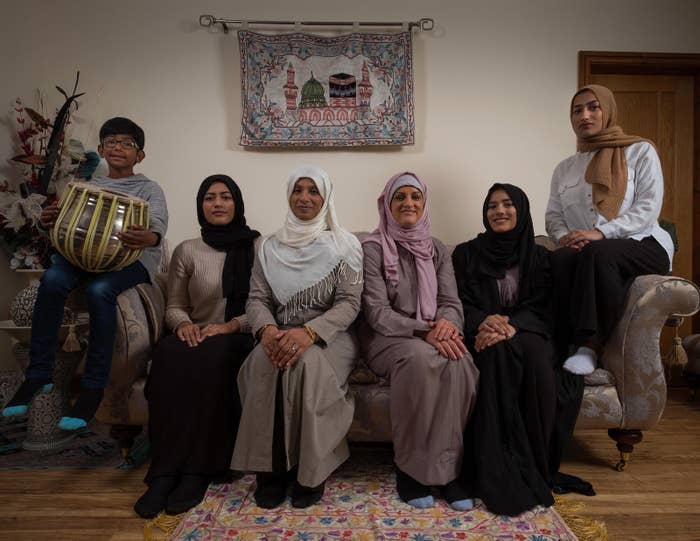 Katie Freeman, 42, worked in the RAF for seven years, and is now a healthcare assistant for the NHS. At the start of the programme, she holds anti-Muslim views.
But she says she is curious about how Muslims live and goes "undercover" to experience life as a British-Pakistani Muslim woman.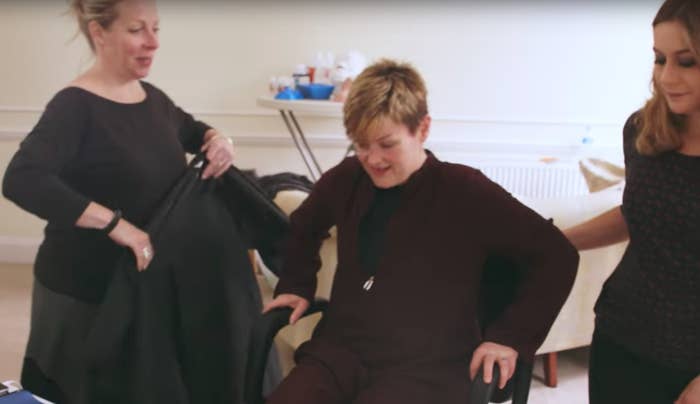 Freeman gets a prosthetic nose and fake teeth, wears brown contact lenses, and darkens her skin.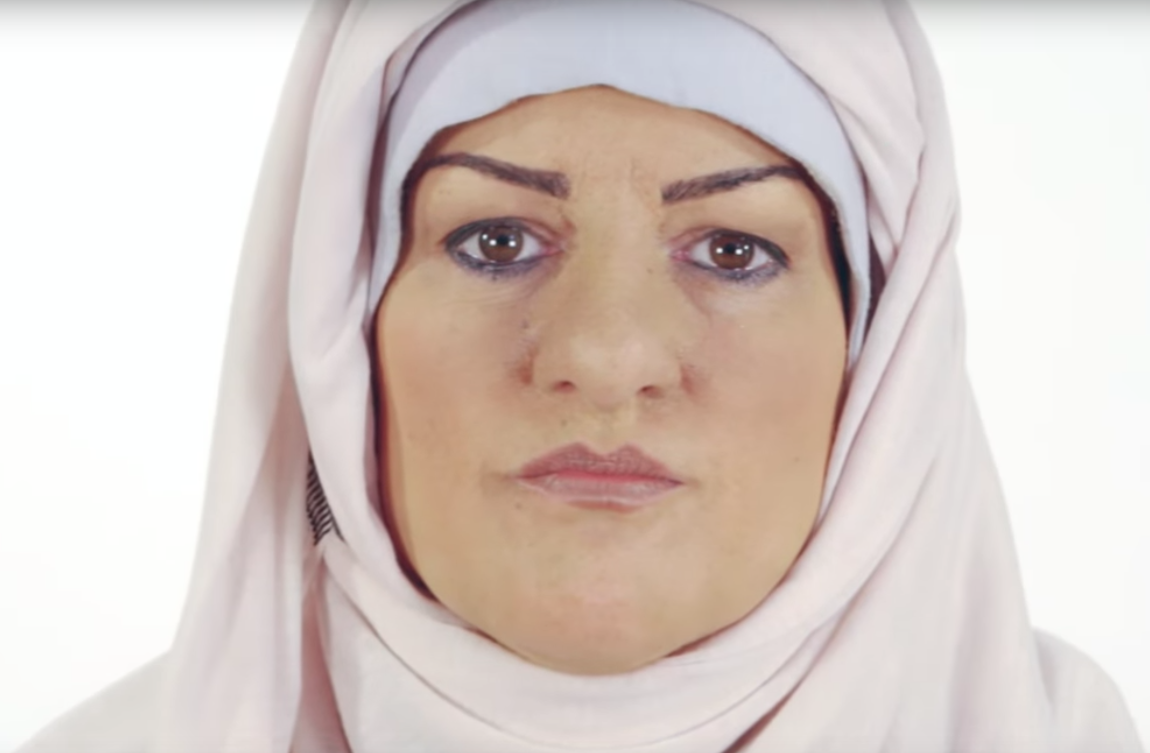 She spends the week with a British-Pakistani Muslim family based in Manchester. Her host is Saima Alvi, a teacher and a mother of five who teaches her about her way of life.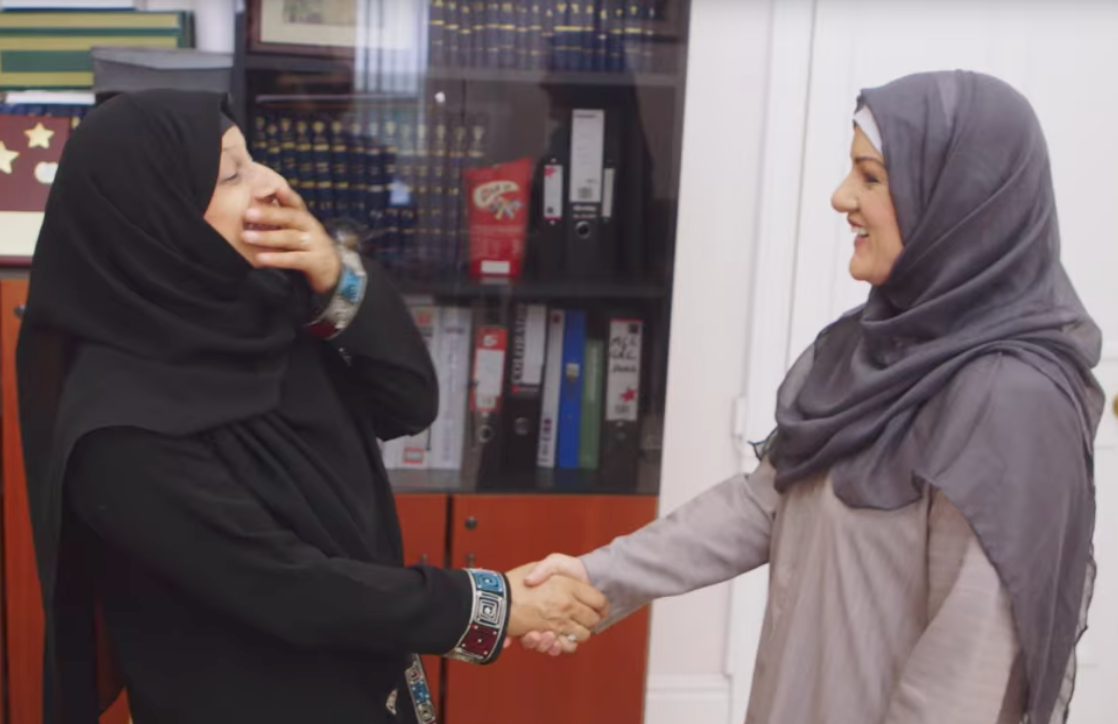 In the show, which was filmed during a particularly tense time in Manchester when the city was dealing with the impact of the recent terrorist attack, Freeman at one point has anti-Muslim abuse hurled at her in her hometown while she is dressed in a hijab and jilbab, or full-length gown.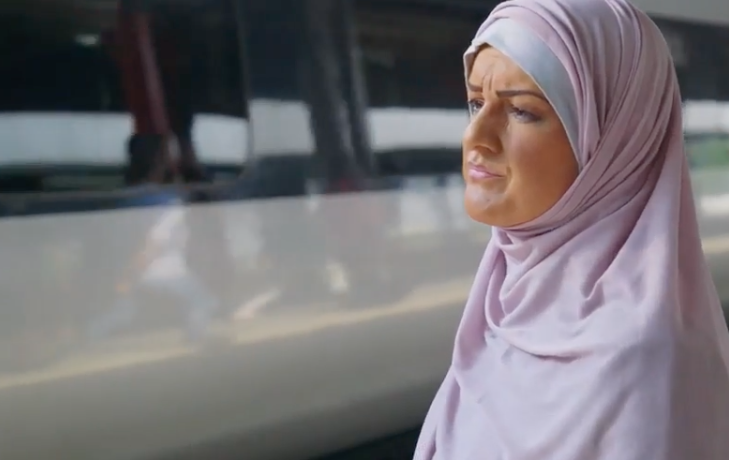 After watching the trailer, people were outraged. They attacked Channel 4 for "brownface".
People questioned whether a prosthetic nose was needed to understand what being a Muslim is like.
While others said it was like fancy dress.
And asked why the voices of Muslim women were not being heard.
But speaking to BuzzFeed News, Fozia Khan, the show's executive producer, said it was important for Freeman to have an "authentic experience" and "blend" into the host community.
Responding to the outrage, Khan said: "We really wanted Katie to have an authentic experience and experience life in the shoes of a Muslim person living in this country, so we wanted her to blend into the host community that she was going to be living with – who are Pakistani Muslim.
"We wanted her to look like she was part of that community and experience it from within, and also we wanted her to feel she was in the shoes of someone else. We wanted her to feel transformed."
Khan said: "We didn't feel there was enough for her to put the hijab on without anything else because she would just be Katie with a hijab on. We wanted her to feel different.
"She goes back to her home town as a different person and experiences what it's like to be from the Pakistani Muslim community at a time like this … She wouldn't have that experience if she'd gone as Katie.
"There were lots of reasons we wanted her to experience life from within."
The executive producer said the intention behind Freeman's transformation wasn't to caricature.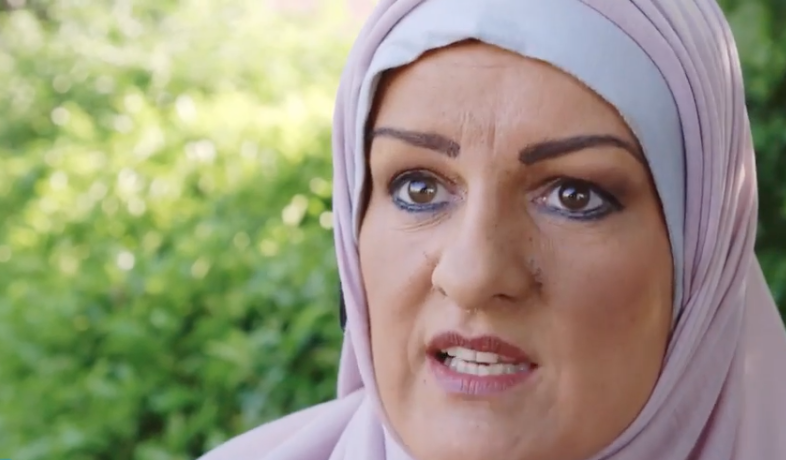 The controversy is unlikely to die down any time soon. Fiyaz Mughal, founder of community cohesion group Faith Matters, told BuzzFeed News he was "disturbed" and "sickened" by the documentary, and said Channel 4 should issue an apology.
"I understand what they were trying to achieve," Mughal said. "But there's ways of achieving that. Playing on features and race is very problematic."
He said the broadcaster needed to apologise and explain the decision. "They need to review which commissioning editor allowed this to take place, because frankly it plays to division rather than bringing people together," he said.
"What it's done is by putting her in a prosthetic mask and widening her nose is to actually infer difference.
"You'd think people would have some collective memory not to play on issues like this. So actually I'm really quite sickened by Channel 4, a sensitive broadcaster, not even realising this is completely the wrong direction to go in."
Samayya Afzal, 26, an activist from Bradford, said the show was insulting and said it didn't require dressing up to recognise the "humanity of Muslims".
She said: "Dressing someone up as a Muslim, and as the most stereotypical Muslim that you could think of in the UK, and the length they went to present this white woman as an Asian Muslim woman – a prosthetic nose, the skin-darkening makeup, all of that – I found was really, really unnecessary and really insulting, all to achieve this process of this woman changing her mind about Muslims, when she could have very easily asked someone what it's like being a Muslim woman walking down a road in the UK."