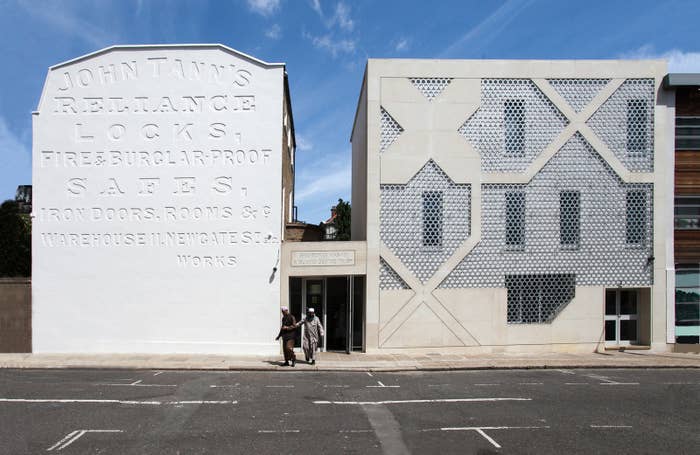 Shahed Saleem is reimagining the British mosque. The award-nominated architect, who has been tasked by communities with designing Muslim places of worship up and down the country, has done away with traditional minarets and domes.
"What I'm interested in is making buildings that could only happen in this place, in this time, with this culture that we have now," Saleem tells BuzzFeed News from his base in east London.
"Also, the buildings should be reflective [of] Britishness, and with that I mean us accepting, acknowledging, and taking on the fact we are a product of this country, of this place, and we can't pretend that we're not."
Saleem, a researcher at the Barlett UCL and who teaches architecture at the University of Westminster, is currently completing a book, an ambitious project on Muslim architecture in Britain – charting the evolution from the earliest buildings in the late 19th century to mosques being designed today.
The typology of the British mosque and what "English Islam" looks like is being discussed more and more in the wake of the Brexit vote. Baroness Warsi last month hosted a "very English" tea party in Surrey – where ideas such as Muslim hymns akin to those sung in Parish churches, and buildings that could fit in quintessentially English villages, were touted.
Mosques – which are mostly locally funded initiatives from congregations – rarely serve just as places of prayer, but also as community centres, food banks, and even gym spaces. In 1990 there were about 400 mosques in the UK. Now there are around 1,800. It's no wonder there's concern from communities about how mosques are serving them and what they'll look like in the future.
In fact there are a number of projects currently underway demonstrating the lively discussions among Muslim communities about what a mosque should look like, and the facilities they should provide.

Architects of the planned new Cambridge mosque on Mill Road are gathering this weekend to discuss what is being described as "Europe's first eco-mosque". In Bradford this summer the Muslim Women's Council launched its fundraising strategy for the UK's first women-led mosque. Meanwhile, the Inclusive Mosque Initiative says it welcomes people from all backgrounds and is currently hosting an Islam LGBTQI tour.
For Saleem, architecture is a powerful marker of current exploration of what British Islam is: "If we can use our architecture to explore the new identity, as it was forming, in this country it can be something useful – and more accurately represent our conditions in our [current] circumstances."
"For me," he says, "like many Muslims of diaspora communities who come from other countries and settled in this country, our culture is something we're making new."
It's little wonder his designs are inspiring people to talk about what a mosque should or shouldn't look like. He makes use of material in bold ways and the unapologetic yet modern way he applies Islamic geometric design to his architecture is refreshing. So far, his designs for mosques in UK cities don't feature traditional onion-shaped arches but are more sharp with clean outlines. They could even be seen as Cubist.
He says meshing new forms with the past is significant in his work, to "maintain the connection with Islamic history, architecture, and culture – but by using it in a way that is contemporary. It's about using it in a new way for its own purposes and situation."
His design of Masjid Alhikmah, in Aberdeen, with ceramic stars handmade by designer Lubna Chowdhary, is an example of this, he says. He added the granite blocks to reflect a local tradition and to fit in the "Granite City", as well as to provide a contemporary feel without the mosque being too avant-garde – it's still recognisably a mosque for its community.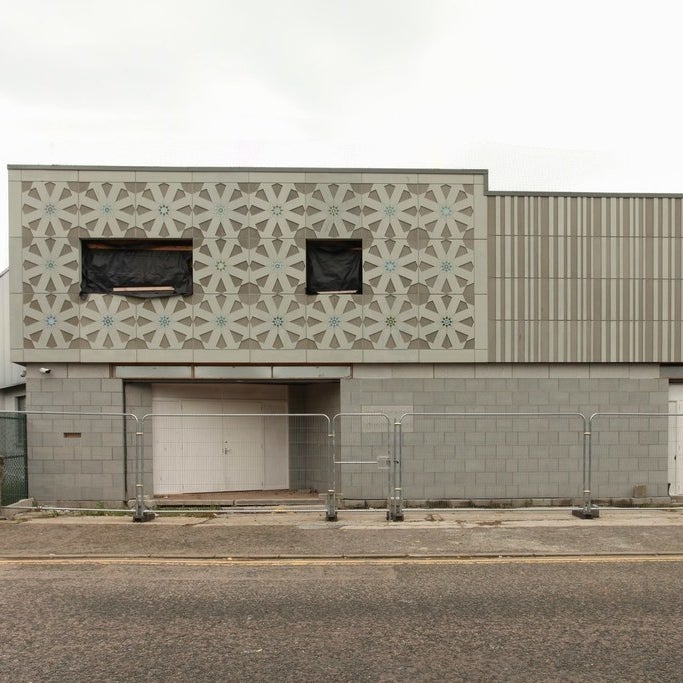 Masjid Alhikmah in Aberdeen, designed by Shahed Saleem with ceramic stars made by Lubna Chowdhary.
Saleem, whose parents are from India, says he's part of the first generation of British-born Muslims of migrant parents in postwar Britain – which puts him in a unique situation as someone designing places of worship now.

To date, he has seen the completion of the mosque he designed on Hackney Road in east London, has a mosque in Aberdeen underway, has received planning permission for a mosque design in Camberwell in south London, and has designs for a mosque in South Woodford in northeast London.
"I don't have a foot in any other place," he says, "so what I make here, I have to make it for the fact this is where I'm from – but also with another culture that you're part of, and can access."
He adds: "But I'm not trying to say I or the Muslim community is split in different cultural identities – to be amalgamated is quite normal. There's no identity crisis as such – the fact that we draw from a range of traditions is quite normal and [we are] quite comfortable in doing so."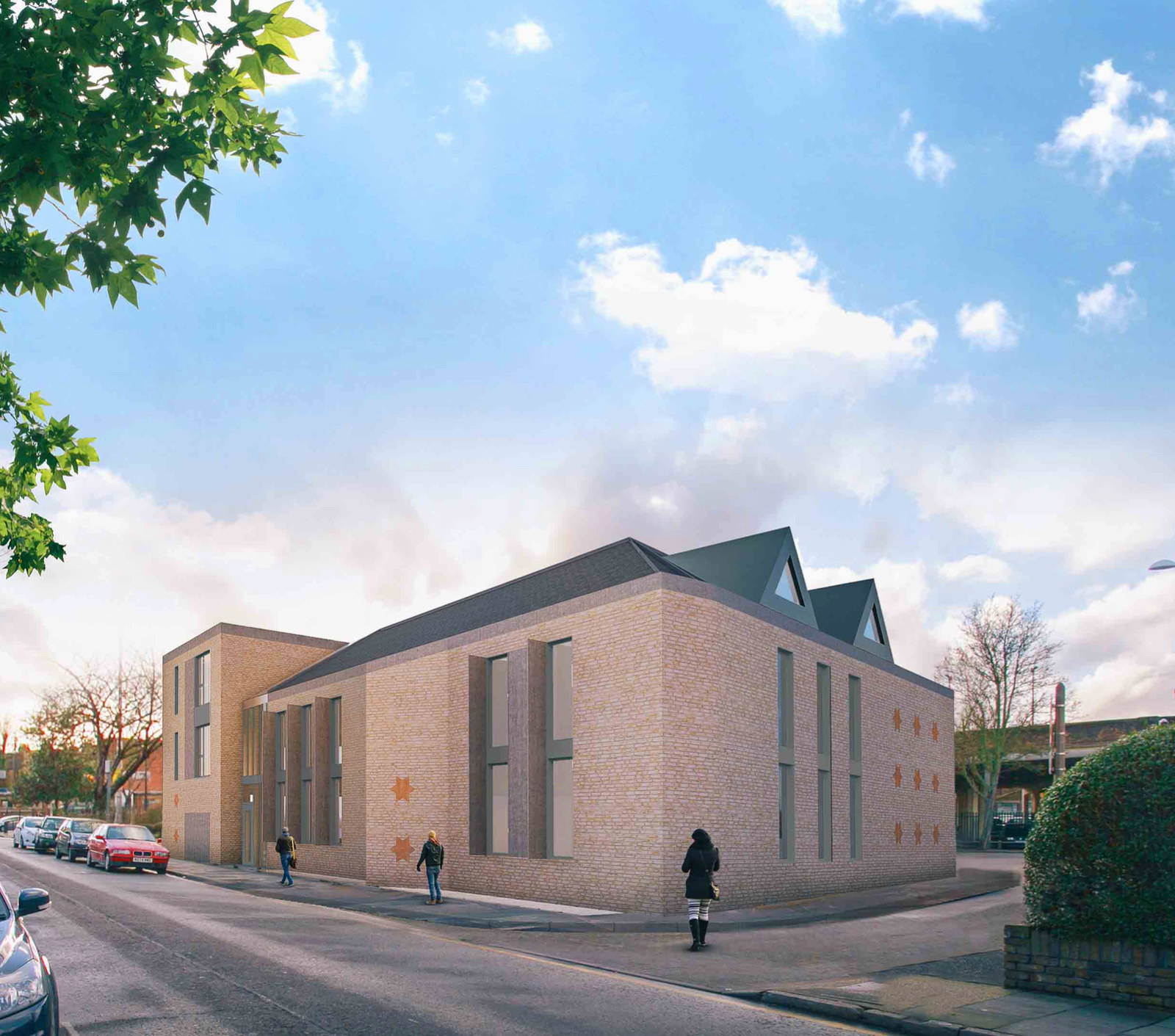 Saleem doesn't hold back from critiquing mosque designs that add features such as minarets, traditionally used to deliver the call to prayer, when they are not functional in the UK. "What I have difficulties with is when people want to just add minarets on just because they think a mosque is a mosque, therefore it should have a minaret. I think that leads to slightly dishonest architecture, actually.

"We're such a multicultural community, but even within that people are sticking to previous examples of what mosques are like, which is becoming more anachronistic in a way.
"We do have to generate our own architectural language which reflects our European Muslim identity.
"The architecture has to be responsive to who you are basically and to the community," he says, adding: "Everyone is different and at the end of the day not everyone will agree with the buildings I might do."
Saleem talks about a mosque he is proud of, the Shahporan Masjid And Islamic Centre Trust on Hackney Road. At first, he says, the community weren't really sure of it, but they came to like it when they saw the designs. "The fact is, other people liked it and not just Muslims," he says of the design, nominated for this year's Aga Khan Award, which compliments as well as responds to the surrounding 18th-century and early–19th-century buildings.
On mosques being built now, Saleem says it's important for the buildings to be much more accessible culturally.
"What I'd like to have is buildings that respond to the whole community, not just the Muslim community," he says, "so people not Muslim look at it and think, I actually I like this building in my area, because it gives something to me as well. It shows I live in a place which is diverse.
"There are more ideas getting around, but not so many built examples – yet it's probable more contemporary mosques will happen."