New prime minister Theresa May has received mixed reactions from British Muslims.

While Mohammed Amin, chairman of the Conservative Muslim Forum, hailed May as "the leader the UK needs at this time", she was also named "worst Islamophobe of the year" in 2015 by advocacy group the Islamic Human Rights Commission for the counterterrorism policies she oversaw as home secretary.
On the eve of May being sworn in, Dr Shuja Shafi, the former secretary general of the Muslim Council of Britain, an umbrella organisation with over 500 affiliates, said: "We look forward to Mrs May delivering the leadership our country desperately needs. She must not only navigate tough negotiations with Europe after the Brexit vote, the prime minister must also deal with the fallout from the European referendum campaign where reports of hate incidents against Muslims and others have increased exponentially."
He added: "Many Muslims are also crying out for a fresh new approach towards Muslim communities. There cannot be business as usual when it comes to Muslims who have principally been dealt with through the prism of security."
So what is the legacy of May – the longest-serving home secretary of modern times – on affairs affecting British Muslims as she steps into No. 10 and what can the community expect?

Anti-Muslim hate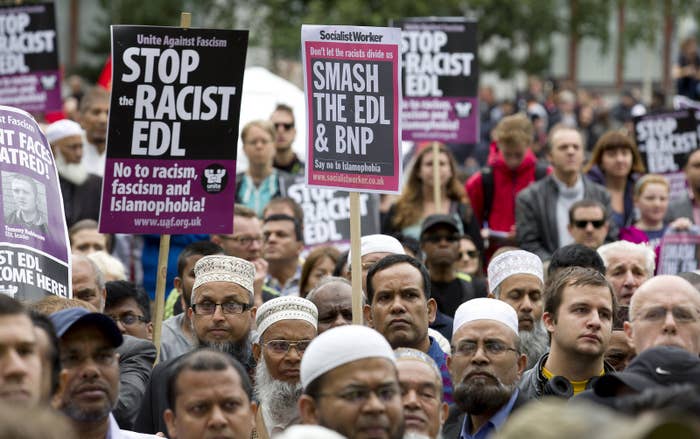 As home secretary, May pledged to make anti-Muslim hate crimes a more serious offence. She said: "Hate crime has no place in Britain and I am determined to make further progress to ensure we can eradicate this deplorable act.

"Working with police to provide a breakdown in religious-based hate crime data will help forces to build community trust, target their resources, and enable the public to hold them to account."
She cited figures on anti-Muslim hate crime in her speech "A New Partnership to Defeat Extremism", and said: "According to Tell MAMA, a charity that records anti-Muslim attacks in Britain, there are hundreds of incidents every year, including arson attacks on mosques and threats against worshippers.

"It's clear from these examples that extremism can take many forms."
In 2013 May had banned two prominent US bloggers – Pamela Geller and Robert Spencer, who co-founded anti-Muslim group Stop Islamization of America – from entering the UK. A government spokesperson said at the time: "We condemn all those whose behaviours and views run counter to our shared values and will not stand for extremism in any form."
May has been urged to do more about anti-Muslim hate crime, particularly in the aftermath of the Brexit vote, which has seen a rise in attacks being reported.
Hashim Bhatti, who works in corporate law and is a councillor in Windsor and Maidenhead, said: "As a statesperson Theresa May has a much bigger role to play and will want to build bridges between communities rather than isolate them. Any prime minister who comes into power will want to ensure all communities integrate and play their part.
"Mrs May will not want to leave the issue of rising Islamophobia hanging over her head and will try to unite communities. Whatever laws or policies that are introduced will affect everyone equally. At the end of the day as home secretary she had a much tougher job looking out for the national security."
Dr Shazad Amin, the chief executive of MEND, an advocacy group challenging Islamophobia, told BuzzFeed News: "What might British Muslims expect from Theresa May as prime minister? Well, if her record at the Home Office is anything to judge by I would like to see more of her steeliness on tackling race discrimination in the criminal justice system and less of her unyielding commitment to a flawed, counterproductive counterterrorism strategy.
"If the new PM is genuine about her promise to work 'not for the privileged few' but 'for every one of us', let her begin with an open and honest dialogue with credible British Muslim organisations and not those on whose bad counsel the government has hitherto relied."
Religious clothing
In 2013, calls started for a national debate on the niqab after a judge ruled that a Muslim woman could stand trial while wearing a full-face veil, but should remove it while giving evidence.
Speaking at the time, May said stepped in and said the government should not tell women what to wear.

May told Sky News at the time: "I start from the position that I don't think government should tell people, I don't think the government should tell women, what they should be wearing.
"I think it's for women to make a choice about what clothes they wish to wear. If they wish to wear a veil that is for a woman to make a choice.
"There will be some circumstances in which it's right for public bodies, for example at the border, at airport security, to say there is a practical necessity for asking somebody to remove a veil."
Mohammed Amin cited this as example of why "British Muslims have every reason to welcome Theresa May as prime minister".
He said: "I remember that as home secretary Theresa May stood firm for the rights to dress as you wish when, perhaps encouraged by some parts of the media, a backbench MP sought to criminalise the wearing of niqab and burqa in public.
"From my one-to-one personal experience, I know that Theresa May is a good listener and that she cares deeply about the way that the lives of some young, impressionable British Muslims can be ruined by radicalisation."
On sharia law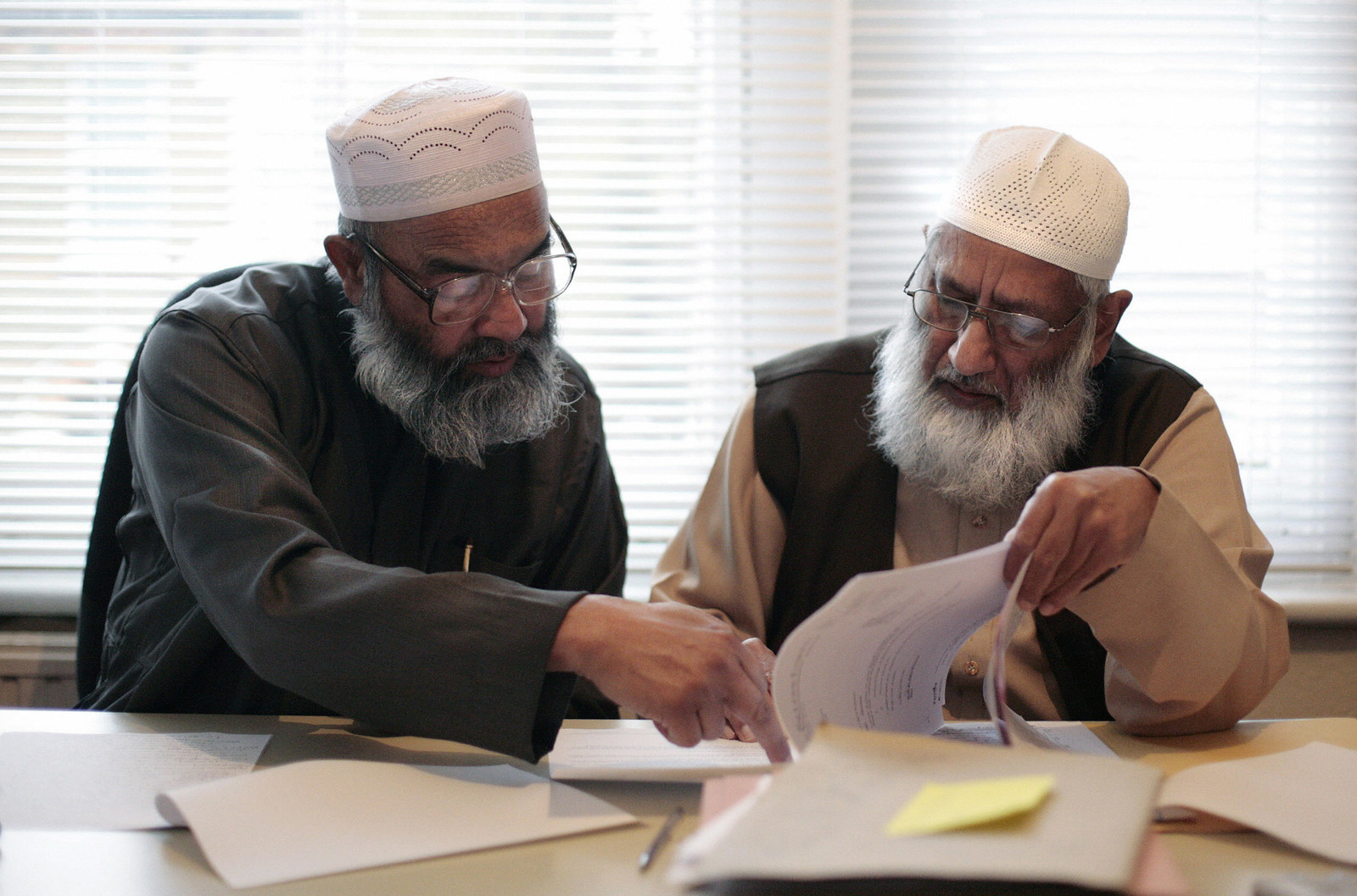 One of the final things May oversaw as home secretary was the launch of an independent review into the application of sharia law – the religious legal system governing Muslims according to religious texts – in England and Wales.

At the launch of the review, to be completed in 2017, May said: "Many British people of different faiths follow religious codes and practices, and benefit a great deal from the guidance they offer.
"A number of women have reportedly been victims of what appear to be discriminatory decisions taken by sharia councils, and that is a significant concern. There is only one rule of law in our country, which provides rights and security for every citizen.
"Professor [Mona] Siddiqui, supported by a panel with a strong balance of academic, religious and legal expertise, will help us better understand whether and the extent to which sharia law is being misused or exploited and make recommendations to the government on how to address this."
On counterextremism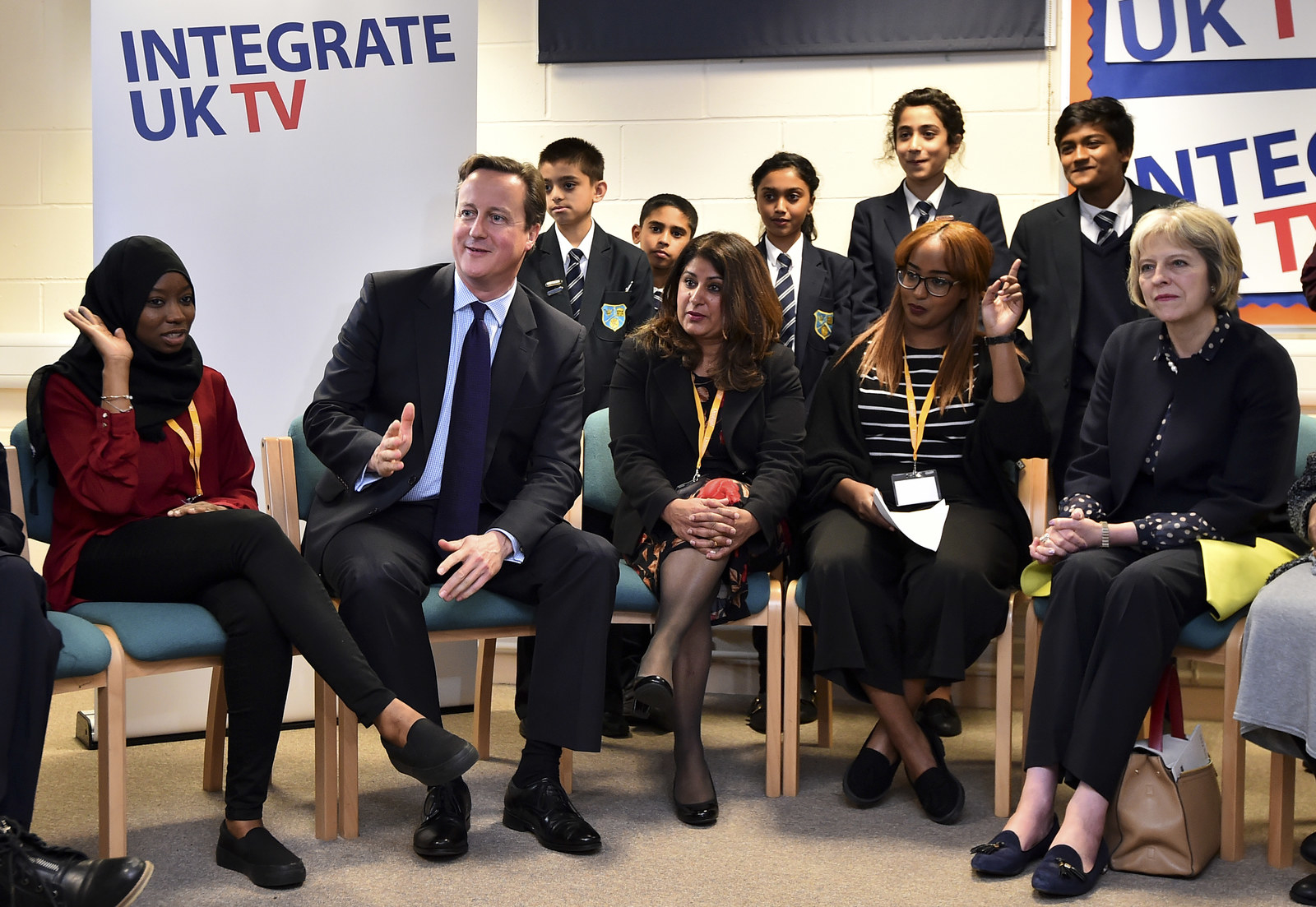 Some British Muslims, as well as civil liberty groups, are anxious about May as prime minister due to her legacy of surveillance during her time as home secretary and feel that counterextremism policies singled out Muslim communities.

May outlined her approach to counterterror many times during her tenure as home secretary. During her keynote speech on counterterrorism and community integration in 2015 before the general election, for example, she urged British Muslims to tackle extremism. Directly addressing people who reject "British values", May said: "The game is up. We will no longer tolerate your behaviour."
She said: "We will expose your hateful beliefs for what they are. Where you seek to spread hate, we will disrupt you. Where you break the law, we will prosecute you. Where you seek to divide us, we will stand united. And together, we will defeat you."
Yet when the government's Counter-Terrorism and Security Act came into effect in July 2015, it had far-reaching effects. It meant local authorities, prisons, NHS trusts, universities, and schools were under a statutory duty to prevent extremist radicalisation taking place. Academics and students led a "students not suspects" campaign and said the new law would have a "chilling effect" on open debate, free speech, and political dissent.
The Federation of Student Islamic Societies (FOSIS), an umbrella organisation of student groups in colleges and universities throughout the UK, said at the time: "The freedom to practise your religion, the freedom to speak your mind, and the freedom to challenge the government is now under attack.
"This is why student organisations both nationally and locally are coming out as opposed to the draconian Islamophobic policy that is [the Prevent strategy] and they should be commended for doing so."
The counterextremism policy led to high-profile incidents such as a mother reporting how nursery staff threatened to refer her son to a counterextremism programme because they thought he had drawn a "cooker bomb" – when he had actually drawn a cucumber.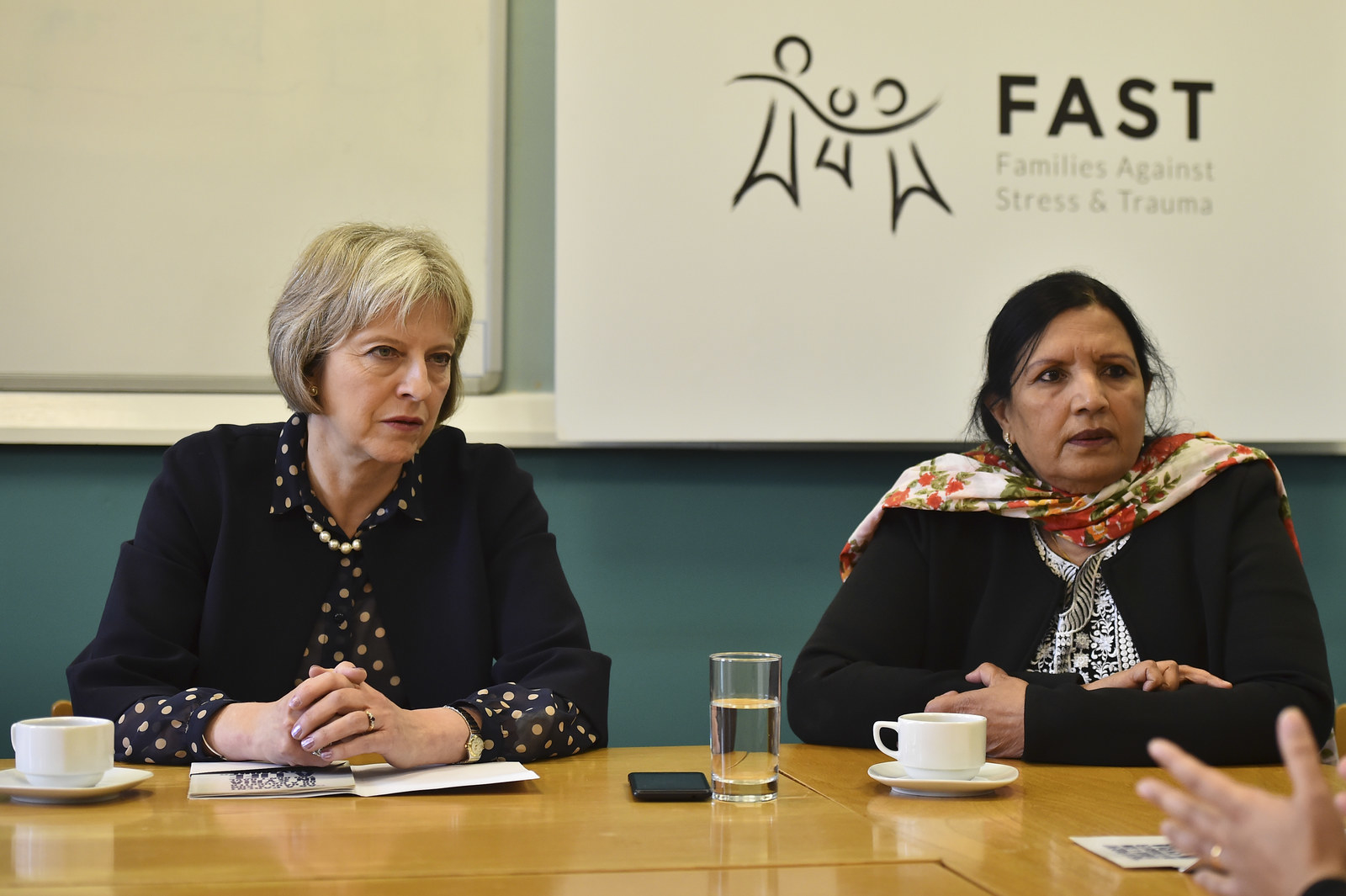 In the 2016 Queen's Speech, a raft of new powers against extremism in the UK were proposed in the form of the counter-extremism and safeguarding bill, which would: allow the home secretary to ban extremist groups; let law enforcement disrupt extremist activities with extremism disruption orders; allow police and councils to close down premises being used for extremist purposes; launch a review of Ofcom's remit to take action against extremism broadcasts; launch a review of supplementary schools, which are unregulated and not inspected; and allow employers to check if job applicants are extremists and then forbid them from working with children.
But plans such as the extremism disruption orders (EDOs) have been criticised by civil liberty groups, with Defend Freedom of Speech writing: "EDOs are an all-out assault on free speech, religious liberty, and legitimate protest."

The Muslim Council of Britain wrote in statement at the time: "We are gravely concerned that the proposed counter-extremism and safeguarding bill will feed the very commodity that the terrorists thrive on: fear."

On extraordinary rendition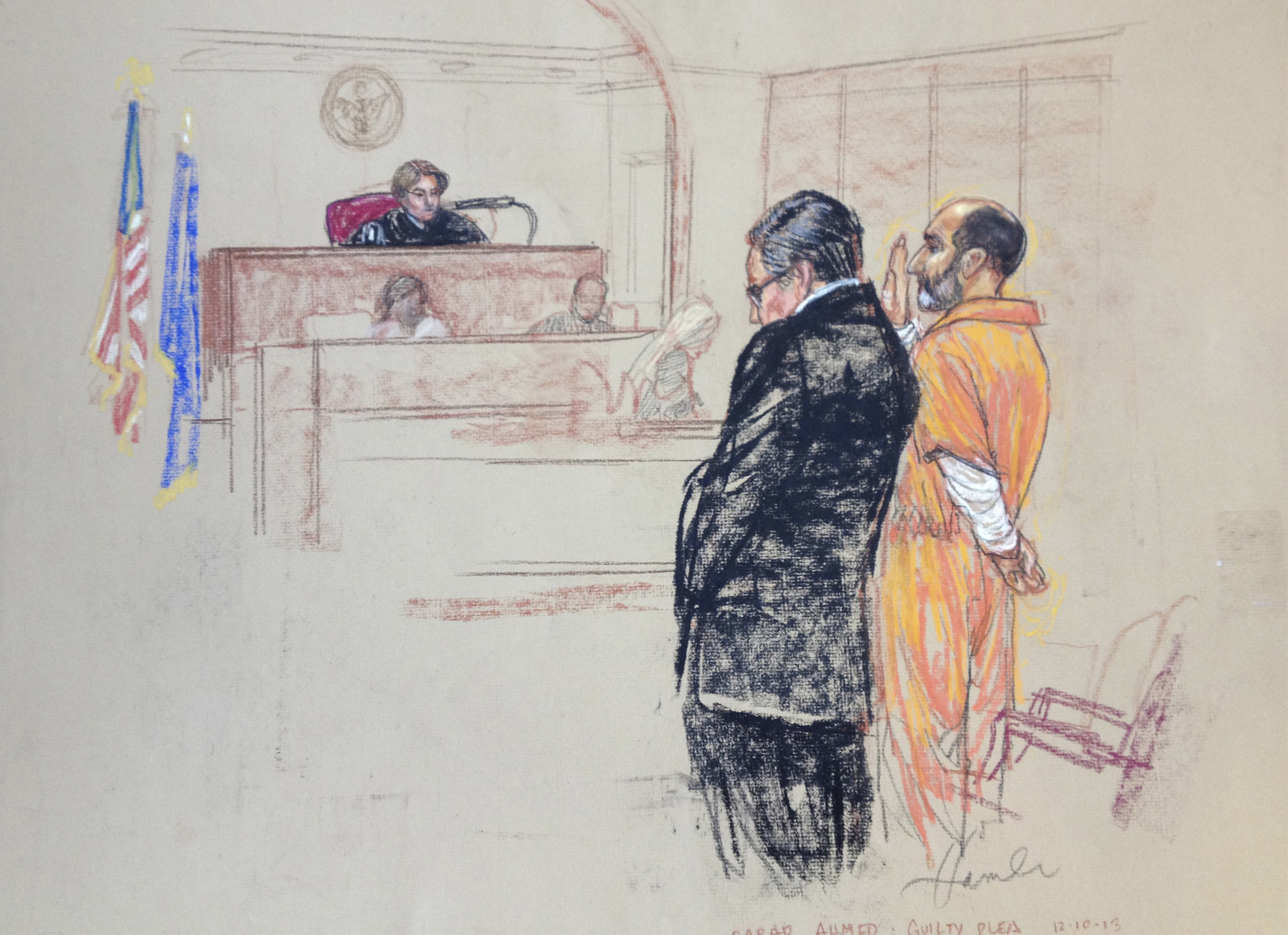 In 2012 May blocked the extradition to the US of British computer hacker Gary McKinnon, who had admitted accessing US government computers but claimed he was looking for evidence of UFOs.

She told MPs there was no doubt McKinnon was "seriously ill" and the extradition warrant against him should be withdrawn.
Yet, just two weeks before this decision, fellow British citizen Talha Ahsan had been put on a private charter flight to the United States, having been extradited to face charges of running a pro-jihadi website. Like McKinnon, he had a diagnosis of Asperger syndrome.
South London-born Babar Ahmad, the longest-serving British prisoner to be detained without trial in the UK, was also extradited to the US in October 2012. At the time critics pointed out the stark differences in the ways the defendants, who had been charged at roughly the same time, were treated and the contrast in how the home secretary used her influence to block the extradition of a white British citizen while pushing for the extradition of Muslim British citizens.
Just days later May addressed the party faithful at the Conservative conference, opening her speech with: "Wasn't it great to say goodbye – at long last – to Abu Hamza and those four other terror suspects on Friday?"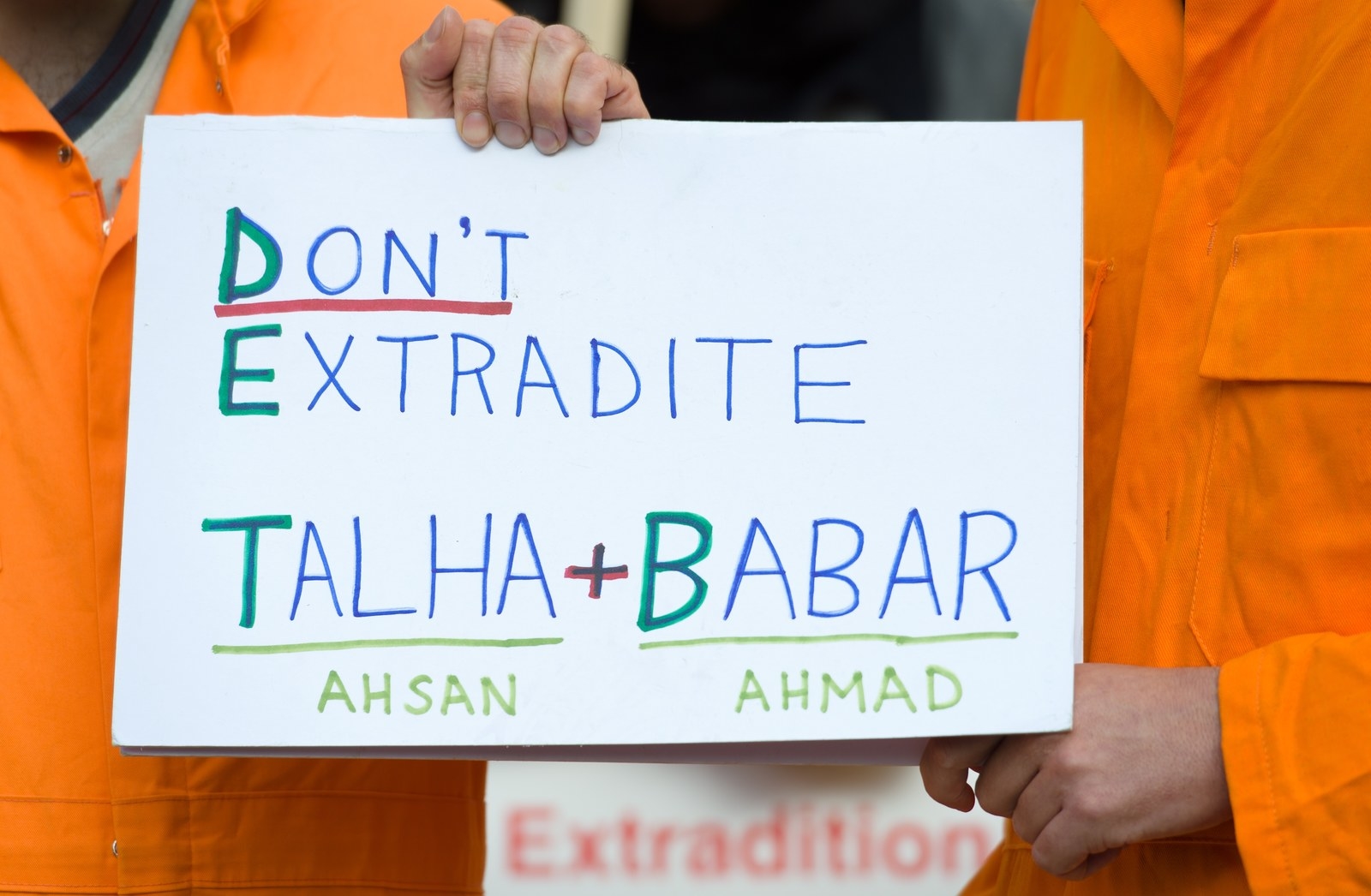 Since then, both Ahsan and Ahmad have returned to the UK.

In a statement addressing May, Ahmad wrote: "Four days after my extradition, Theresa May spoke at the Conservative party conference on Tuesday 9 October 2012. To the jeers and applause of the audience … In other words, she found it quite amusing what I and my family were going through.
"So today I say to Theresa May: Given that it has been nearly four years since you made those childish remarks, I sure hope that you have matured enough to be fit for the office you now occupy."
On integration
The Tory government's counterextremism policy also includes proposals to tackle integration issues – such as providing English language training and strengthening existing measures to deal with illegal cultural practices, such as forced marriage and female genital mutilation.
Yet some critics, including think tank Demos, had argued that referencing cultural issues and integration within counterterrorism policy was conflation that would further alienate Muslim communities. In a statement Demos wrote: "There is no doubt that any comprehensive conversation about radicalisation must also explore issues around integration and identity in Britain's diverse modern society. But the relationship between these subjects must be explored with care."

In her 2015 "A Stronger Britain" speech, May said: "There is increasing evidence that a small but significant number of people living in Britain – almost all of whom are British citizens – reject our values … Hate speakers invited to speak at British colleges and universities. Segregation by gender allowed at universities and even endorsed by Universities UK. Charities and the generosity of the giving public abused by extremists. Examples of sharia law being used to discriminate against women. Thousands of 'honour' crimes committed every year. And hundreds of British citizens who have travelled to fight in Syria and Iraq."
The Muslim Women's Council, based in Bradford in West Yorkshire, said in a statement at the time: "To single out Muslim women in this manner appears to be a lame attempt by this government. For many years, first-generation parents have instilled values and principles in their children without necessarily being able to speak English.
"Whilst there is a need to learn English in order to help families in their journeys to become British citizens, this has certainly not stopped parents and their children from working hard and becoming successful British citizens.
"The statements from this government regarding Muslims continue to further demonise and marginalise the Muslim community and are counter-productive towards the stated aims of the government of a One-Nation Britain."
On claims by Donald Trump about British Muslims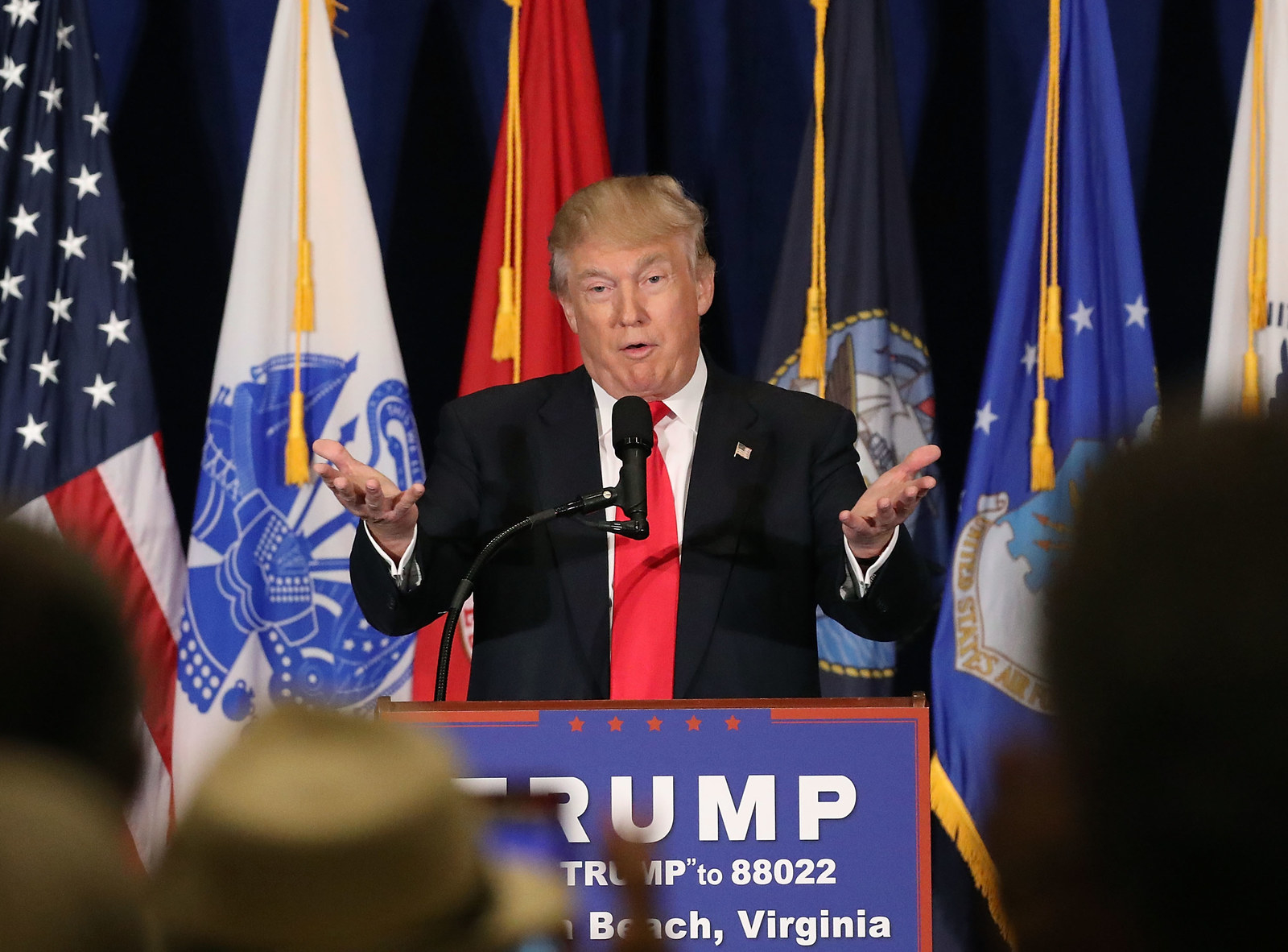 The US presidential hopeful's claim earlier this year that Muslims in Britain were failing to report suspicious activity by extremists was dismissed as "plain wrong" by May.

While the US Republican candidate was visiting the UK he told Good Morning Britain that British Muslims were "protecting each other" and were "absolutely not reporting" suspected terrorists.
"This is absolutely not the case," May told the House of Commons in March during her statement after the terror attack in Brussels. "He is just plain wrong. And that has, as I understand it, been confirmed by deputy assistant commissioner Neil Basu from the Met police this morning."
She added: "We do see people in Muslim communities around the United Kingdom who are as concerned as everybody else is, both about the attacks that have taken place but also about the perversion of Islam which underlines the ideology that has led to violence.
"And we work with them and will continue to work with them to ensure everything we do is about uniting our communities, not about dividing them."
Baroness Warsi, former co-chair of the Conservative party and the first Muslim to serve in a British cabinet, had backed May in her leadership bid, citing the challenging times ahead. She said in an interview with the BBC: "I'll be supporting Theresa May, because I think that we have a number of years ahead of us which I think will be serious and difficult for the country and we need a prime minster who will be a substantial figure, somebody with lots of experience and a serious politician in serious times."