"There's No Place For Hate," East Londoners Said At A Vigil For Manchester
"East London celebrates diversity and difference. We are showing our love and support to the people of Manchester and the people grieving today."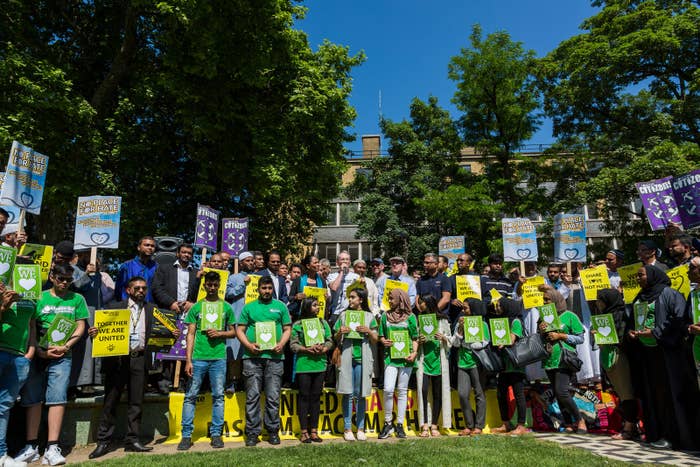 Faith leaders, community organisers, political candidates, and east Londoners gathered in remembrance of Manchester's attack victims on Friday, marking the end of the week of trauma following the UK's worst terror attack in over a decade.

Around 150 people stood with placards reading "We stand together", "No place for hate", and "Love MCR" at Altab Ali Park, which locals call their "Hyde Park corner", unfurling a large banner and hearing short speeches from community leaders.
Yasmin Akhter, a community organiser with Telco Citizens, an organisation with a membership of 30 institutions in the borough, said it was important to "send a message of solidarity, and a message [that] we are united".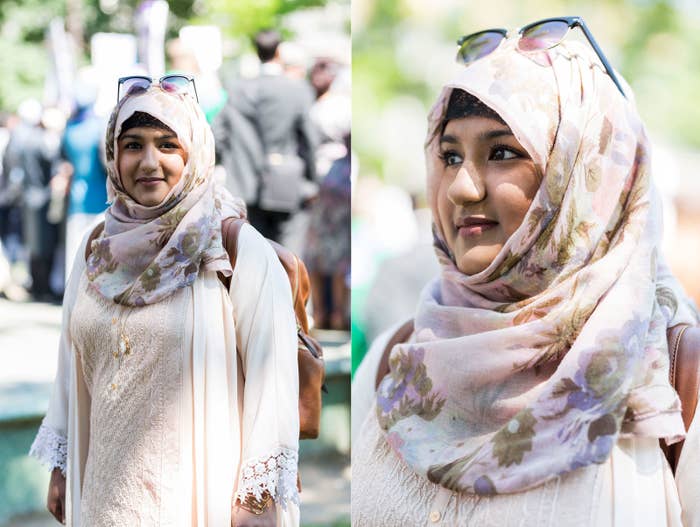 In an emotional tribute, John Biggs, the mayor of Tower Hamlets, said: "When I heard of the news I wept, and thought, Am I getting soft?
"East London celebrates diversity and difference. We are showing our love and support to the people of Manchester and the people grieving today."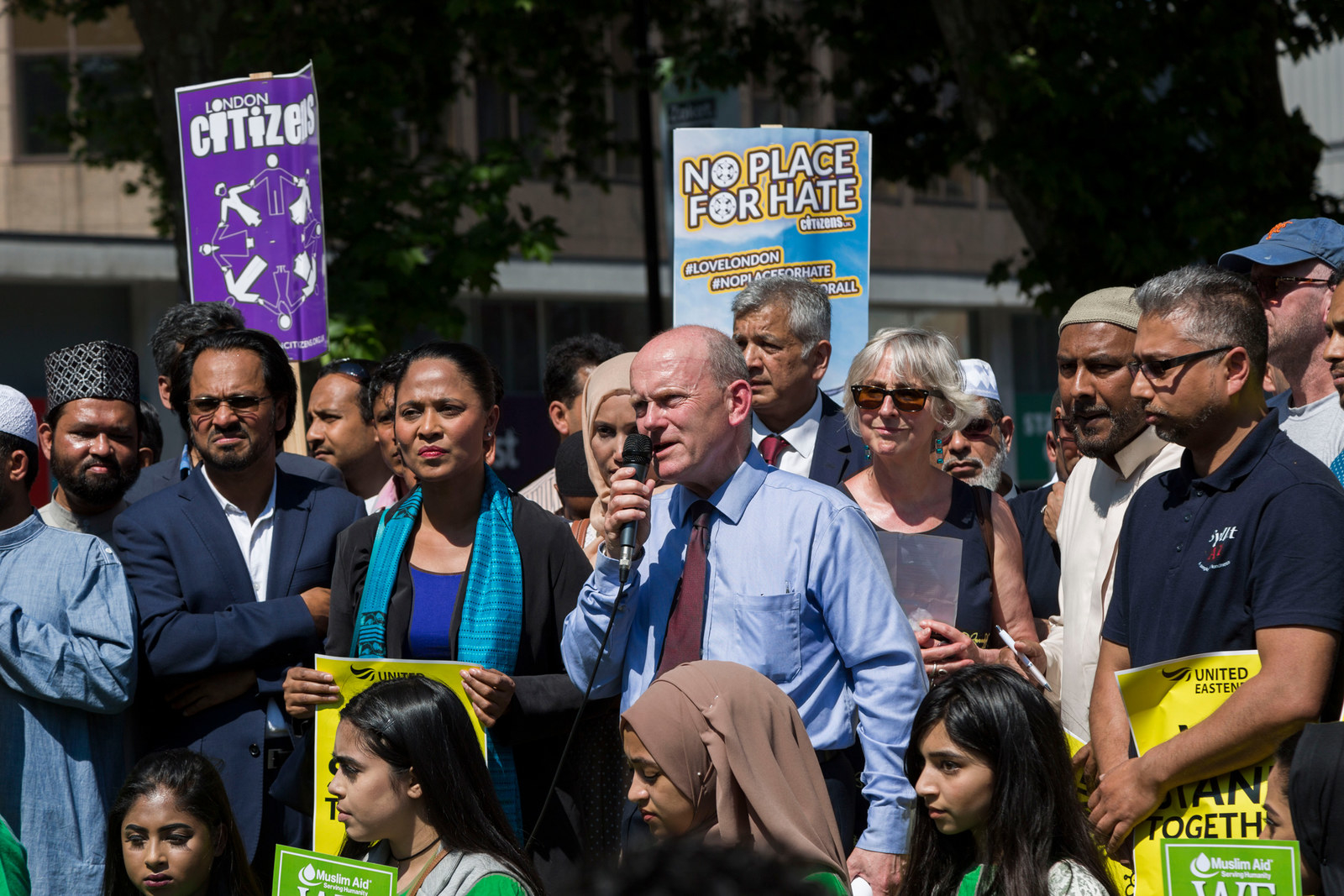 Labour's Rushanara Ali, who's seeking re-election in Bethnal Green and Bow, said she wanted to show solidarity with the people of Manchester, and reflect on the 7/7 bombings and more recently the Westminster attack.
"As Londoners, we know how hard it is when terror strikes," she said. "Today we are doing this again and it is right."
She added that "the spirit of the East End" was standing against extremism, as it had always fought against hatred and intolerance.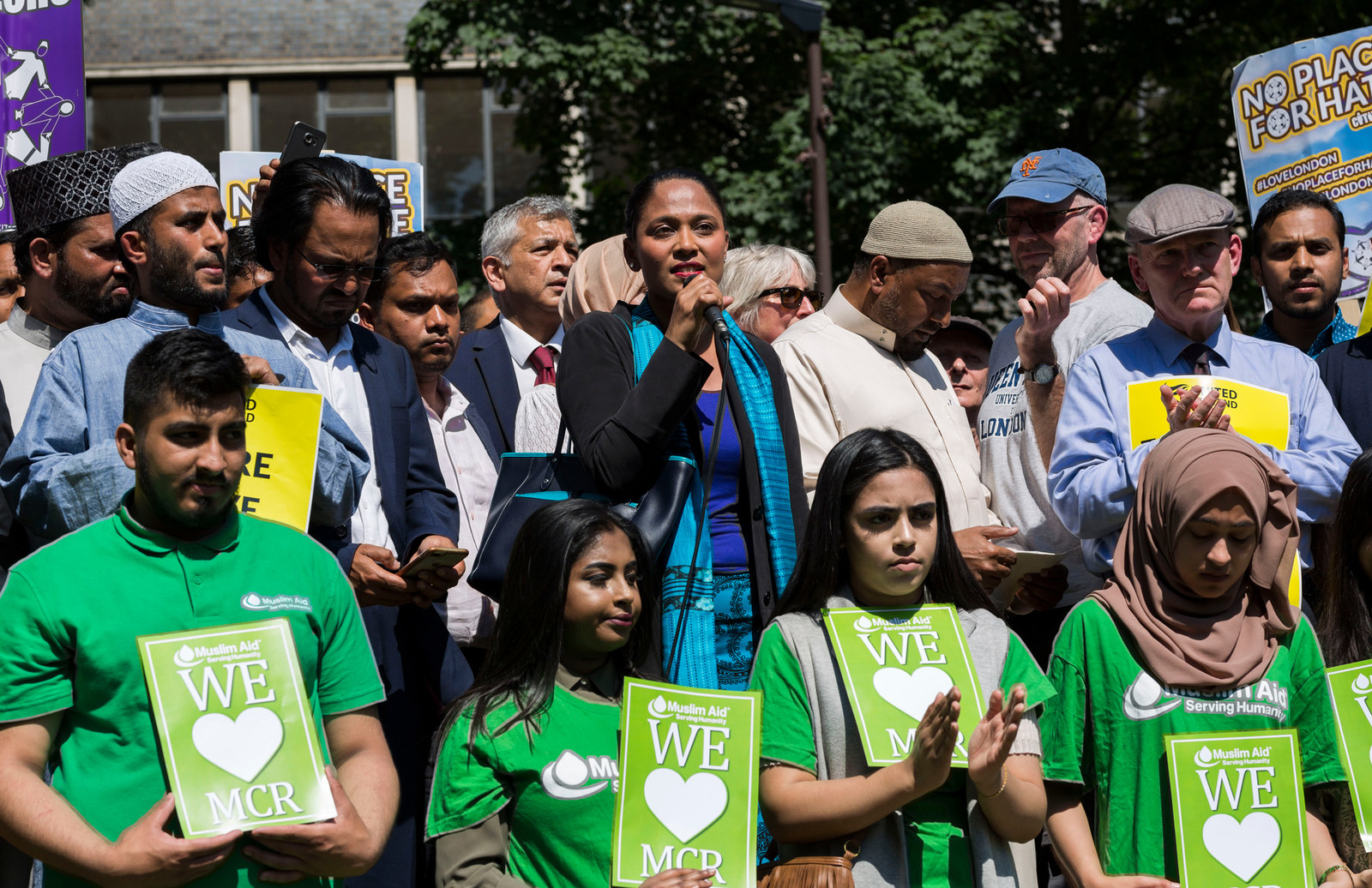 Ajmal Masroor, an imam and independent parliamentary candidate, called the Manchester attack a "depravity" and said "anyone who takes life, takes the life of humanity. Anyone who saves a life, is like saving the whole of humanity."

Jack Gilbert the executive director of Rainbow Hamlets, an LQBTQ group in the borough, said the vigil marked the magic of Tower Hamlets. "I come as a Jew and a gay man, and we all stand together," he said, before reading a prayer from the chief rabbi, adding that it was important to respect each other, and people's differences.
Children and elder community members who joined the solidarity vigil after Friday prayers held anti-racism banners in the May heat. Emmanuel Gotora, a community organiser in east London, said, "It's almost a natural inclination to come together, visibly come together," adding that it was important for people in the community to be encouraged by others and have the confidence to go out in public if they were fearful in the aftermath of the attack.
PC Shay Miah, a faith community liaison officer from the area, said he had been at similar events since the Manchester attack, including one arranged by the local mosque. "We're not scared," he said. "We're in east London." The UK terror threat level remains at critical – meaning another threat may be imminent – and armed police officers are on trains for the first time.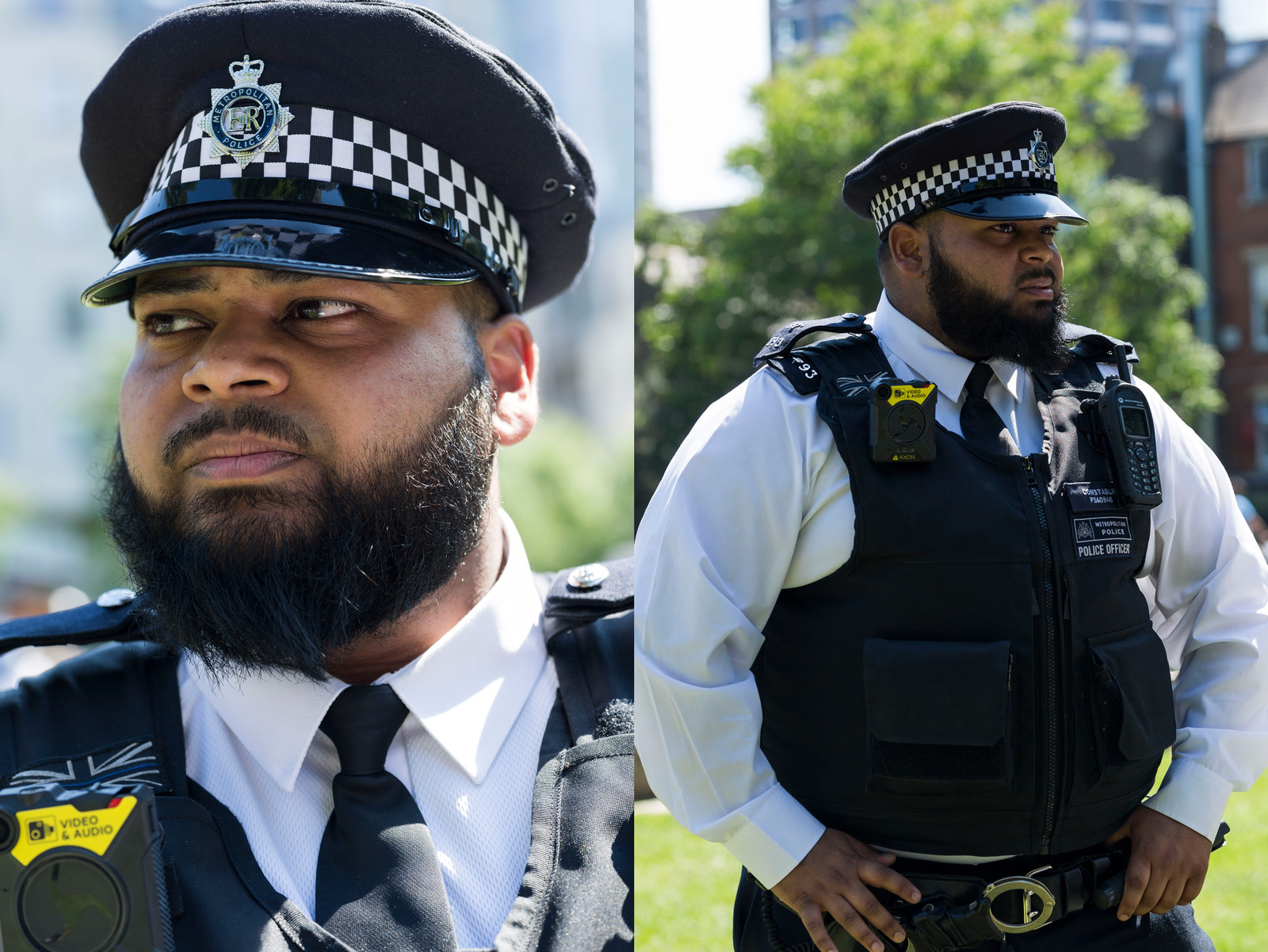 The vigil in Altab Ali Park was one of many in remembrance of the 22 people killed and many injured in the Manchester attack being held across the UK.

Another unity event is being held this evening at St Ann's Square in Manchester, hosted by Muslims across Greater Manchester on the eve of Ramadan.
At Friday prayers, Imam Irfan Chishti, executive imam of Manchester Central Mosque, speaking and on behalf of Manchester Council of Mosques, said: "United in our rejection of violence, Mancunians are defiant in the face of unspeakable evil. Those responsible for the attack on Monday night sought only to spread fear and division – we have demonstrated to the world that they have failed."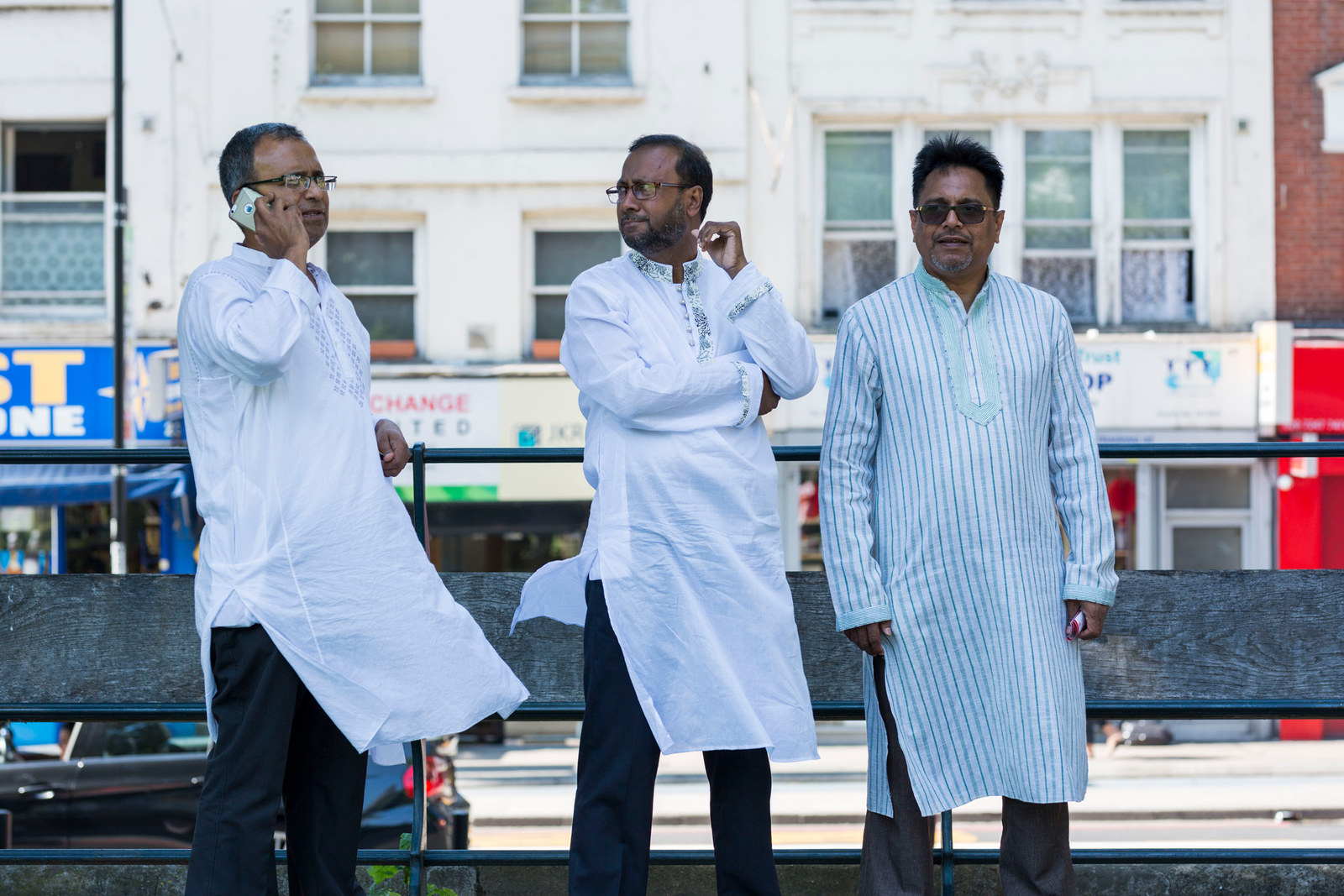 He said prayers were being made in mosques across the world to remember the victims: "We will continue to reject poisonous ideologies of any kind," he said.

Back in east London, Zakariya Cochrane from Stand Up to Racism said: "Let's be absolutely clear, people have responded in the best way – this will not let our communities be divided.
"For this election, we will be making sure racism will not be on the election campaigns. It's true there's been a spike in racism and it's true there's been a spike in anti-racism."