On Wednesday, President Trump ordered a wall be built on the US-Mexico border, just as news broke that he planned to enforce the "Muslim ban" he pledged on the campaign trail.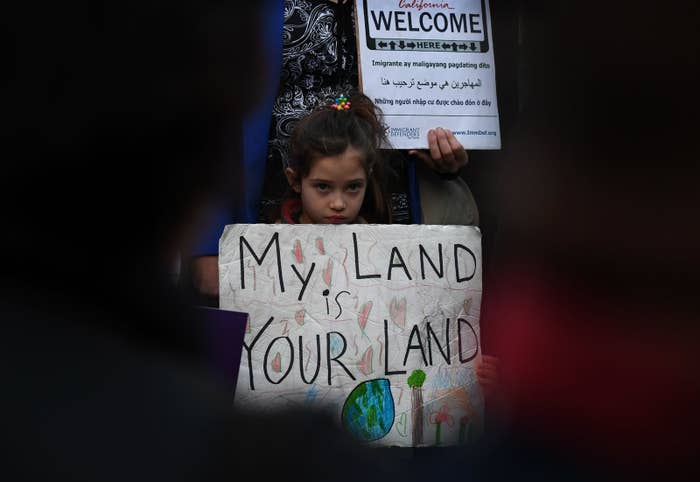 People turned up at Washington Square Park in New York and chanted: "No ban, no wall, this is our New York."
At the same time, people started tweeting #NoBanNoWall – a hashtag founded by former Obama White House staffer Zaki Barzinji and activist Imraan Siddiqi.
Organisers of the Women's March tweeted about it.
Some Democratic members of Congress backed the hashtag.
Academics also tweeted in protest.
Muslim activists and authors called for solidarity.
People of Mexican heritage tweeted their fear.
People who had lost family members during the Holocaust said they would resist a ban on refugees and a wall.
People of Japanese heritage said they could not forget the internment of Japanese Americans in the United States during World War II.
Actor Mark Ruffalo tweeted his support for vulnerable minority groups.
Others tweeted that Trump's executive orders cracking down on immigration was un-American.