Meet The New Head Of The Muslim Council Of Britain
Harun Khan is younger than his predecessors and the first to be born in Britain. He tells BuzzFeed News about shifting perceptions, engaging young people, and why he isn't expecting a call from the new communities secretary.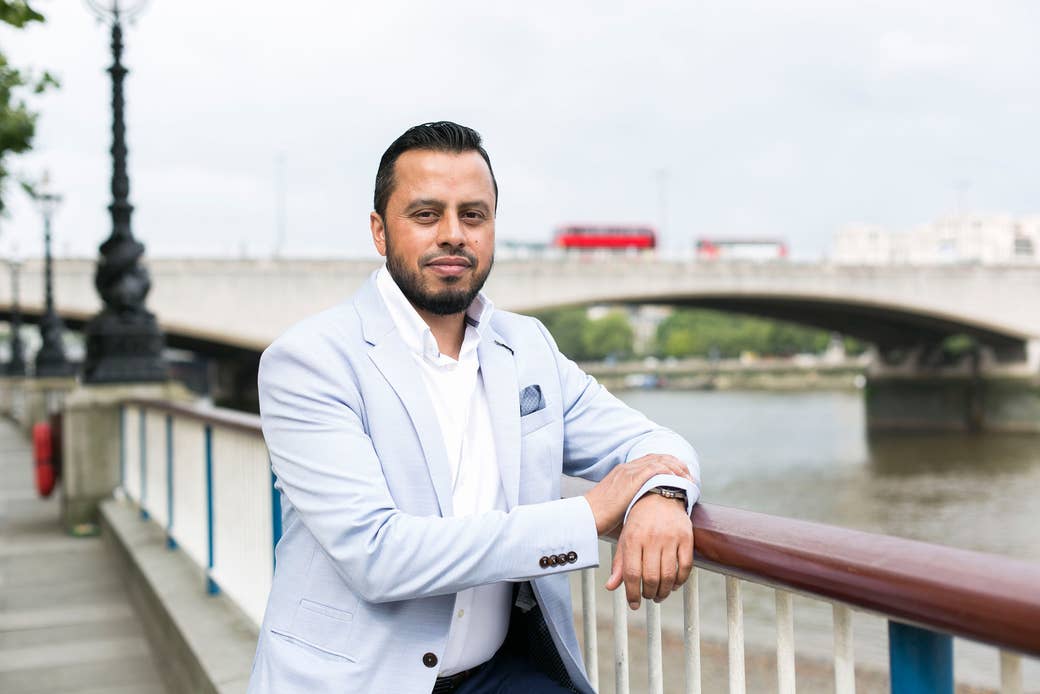 When Harun Khan was elected secretary general of the Muslim Council of Britain (MCB) last weekend, he opened his speech with "I am Harun Khan. And I am not a son of a bus driver" – a reference to a well-worn line used by the new London mayor Sadiq Khan during his campaign – to rapturous applause and laughter from the audience. As his family looked on, the father of three told members he never thought 19 years ago, when he was just a volunteer with the organisation, that he would be standing and speaking to them as its leader.

Khan, who worked with City Hall to set up the annual Eid celebrations in Trafalgar Square while chair of the MCB London Committee (2006–10), doesn't have a glamorous task ahead of him.
As head of the MCB, an umbrella organisation with 500 affiliates across the country, Khan can expect a life in the spotlight, regularly called upon by the press to give statements on numerous issues, from terrorist attacks around the world, to divisions in society post-Brexit, and even Ramadan and school exams. All this while leading an organisation Khan says the government has effectively disengaged itself from since 2010. It's also a voluntary position.
We meet at a café surrounded by glass buildings in Southwark, south London, around the corner from the Transport for London offices where Khan is a senior manager. On the hottest day of the year so far in the capital, he's wearing shades and a polo shirt, cutting a different figure from previous general secretaries such as Iqbal Sacranie and Shuja Shafi. The fortysomething Khan is the first British-born secretary general of the MCB, which was set up at Brent town hall in 1997 to bridge community relations and organise on issues affecting British Muslims.
The organisation has run events such as Visit My Mosque Day, which encourages people to learn more about how their neighbours worship and for places of worship to open their doors. One of its biggest legacies was successfully lobbying for the 2001 census to include a question on faith, which has proved vital in gaining data on British Muslims.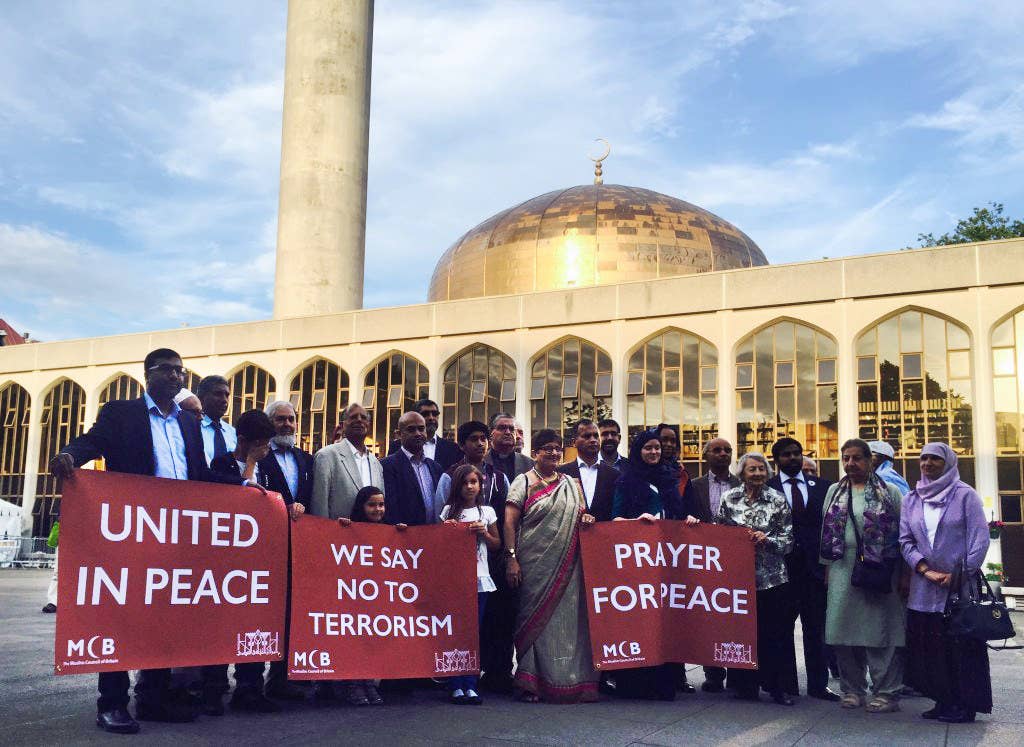 So has he received a call from new communities secretary Sajid Javid? "No, I haven't. I'm not sure if I will," Khan says. "We'll wait and see. ... We're happy to talk to people. I don't think there's anyone out there that will say we're not reaching [out]."

In 2009 the government suspended its formal relationship with the MCB after deputy secretary general Dr Daud Abdullah signed a declaration supporting Hamas and military action against those who helped Israel. Abdullah resigned, saying his action had been a personal choice, and the following year the government restored links, but the two sides haven't worked together since.
"We've been critical of certain government policies, but the government being an elected body, they are accountable to the public," Khan says. "So we have every right to question and challenge and discuss some of the negative stuff we've seen in the media sometimes. People call it 'disengagement' but I don't know what that means. How does a government disengage with somebody? On what kind of basis? I can understand a private organisation saying 'we're not interested in talking to you', but if you're an elected representative of the public in a democracy?"
He adds: "We've asked the question, we asked politicians that we've met, but nobody has actually told us why. There doesn't seem to be any formal policy. If there was something formal we could say, 'This is the problem, let's deal with it.' But there's... Everything has been a polite refusal.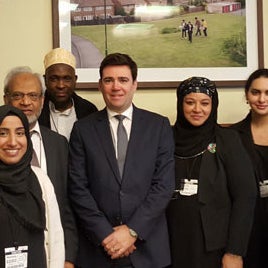 "Whether we agree or not is something completely different. But I think having the discussion and taking a view from the largest representative body of Muslims in the UK – diverse and non-sectarian – I think is important."

When asked whether there was an official governmental position on its relationship with the MCB, and whether Javid has plans to meet with the group, a government spokesman told BuzzFeed News: "We continue to work tirelessly with many Muslim groups in our efforts to boost community cohesion.
"We are clear that Islamophobia and hate crimes of any kind are completely unacceptable. Since the 2011 coalition government, the government has provided over £50 million towards supporting integration projects."
Khan says the MCB as an organisation will carry on its work even if the government refuses to talk with them, but adds: "There are a lot of policies coming up, especially in terms of their counter-terrorism and extremism strategy, on ethnic minorities, on discrimination, the double penalty on Muslim women in the workplace. With things like this there needs to be a conversation."
On the afternoon Theresa May became the UK's new prime minister, Khan watched her speech on the steps of Number 10 as it happened. The MCB released a statement congratulating the new PM and called for a "fresh new approach towards Muslim communities".

Khan thought the speech was good: "It seemed like in the speech that she's very much trying to connect with people. I hope it actually translates into reaching out."
He adds: "I get the sense society is divided. The Brexit vote was almost like a protest vote, that the people who voted Out were trying to say, 'You need to listen to us.' It does feel like the nation is polarised in two extremes in terms of their views ... People have not seen politicians as really understanding what their views are, or their concerns."
Khan attended a local Church of England school in Stepney, in the east London borough of Tower Hamlets, then attended college in west London before taking up a traffic engineer traineeship and following that with a degree in civil engineering. His mother was a seamstress and his father immigrated from Bangladesh to London's East End in 1958 and worked in the garment trade, then the restaurant industry.

"I grew up in the 1970s and 1980s, in the heart of east London," Khan says. "The East End is known for having a lot of racism in those days, so [I] attended lots of rallies. My dad went to a lot of [anti-racism] protest marches." He recalls a black-and-white photo of his father at the front of a march to Downing Street that took place after Altab Ali, a Bangladeshi textile worker, was stabbed to death in 1978 by three teenagers in a racially motivated attack.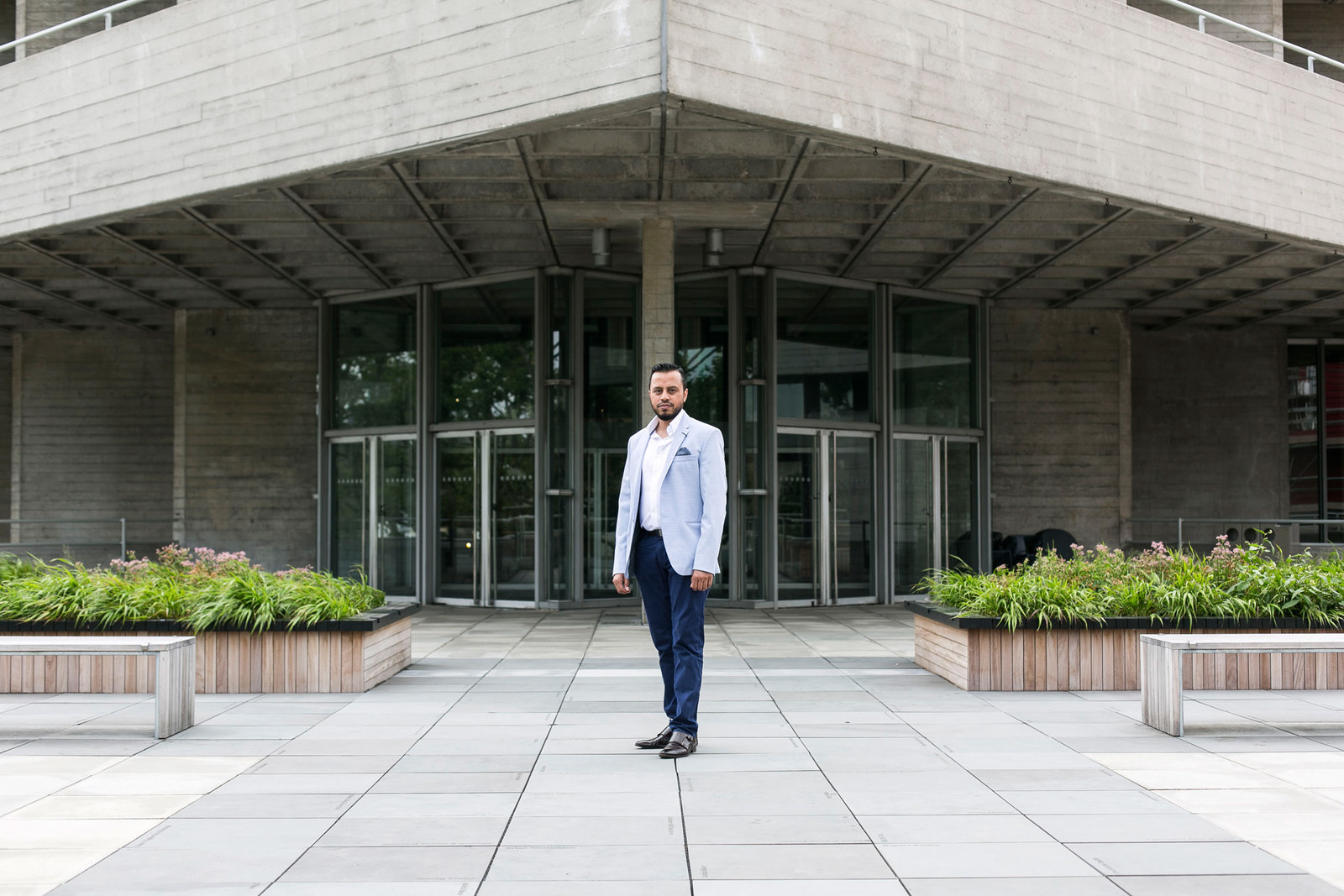 Khan grew up watching his parents provide support to other Bangladeshi immigrants with things like application forms and accommodation and thinks that commitment to their community influenced him.
"Reflecting back on it I see it as good experience for me, and maybe them helping the community has rubbed off on me," he says. "Service to the community – I feel comfortable doing it. I like to help people, where I can. Unusually, I didn't grow up in a council estate, but then I spent a lot of time in council estates and mixed with a whole range of friends and had a wide range of experiences from school life to my street life. But generally I've been quite a middle-of-the-road kind of person."
One of the challenges the MCB has faced over the years is ensuring it's representative of the wider British Muslim community, which makes up around 5% of the country's population. "We represent our affiliates in our views and what we've done over the last couple of years," Khan says, pointing as proof to two recent national surveys – an ICM poll commissioned for Trevor Phillips' Channel 4 documentary What Muslims Really Think and a ComRes poll commissioned for Radio 4 – that asked British Muslims if the MCB represents their views.
"Both of those surveys confirmed more than 50% of people agree with what we say in the public domain," Khan says. "So that gives us a good measure around what we're saying and doing externally as being quite well-received. We wouldn't expect it to be 90%, because we're not a homogenous group and we keep saying that. But if that many people – if that percentage of people – are saying they agree with us, that gives us some reassurance we're on the right track."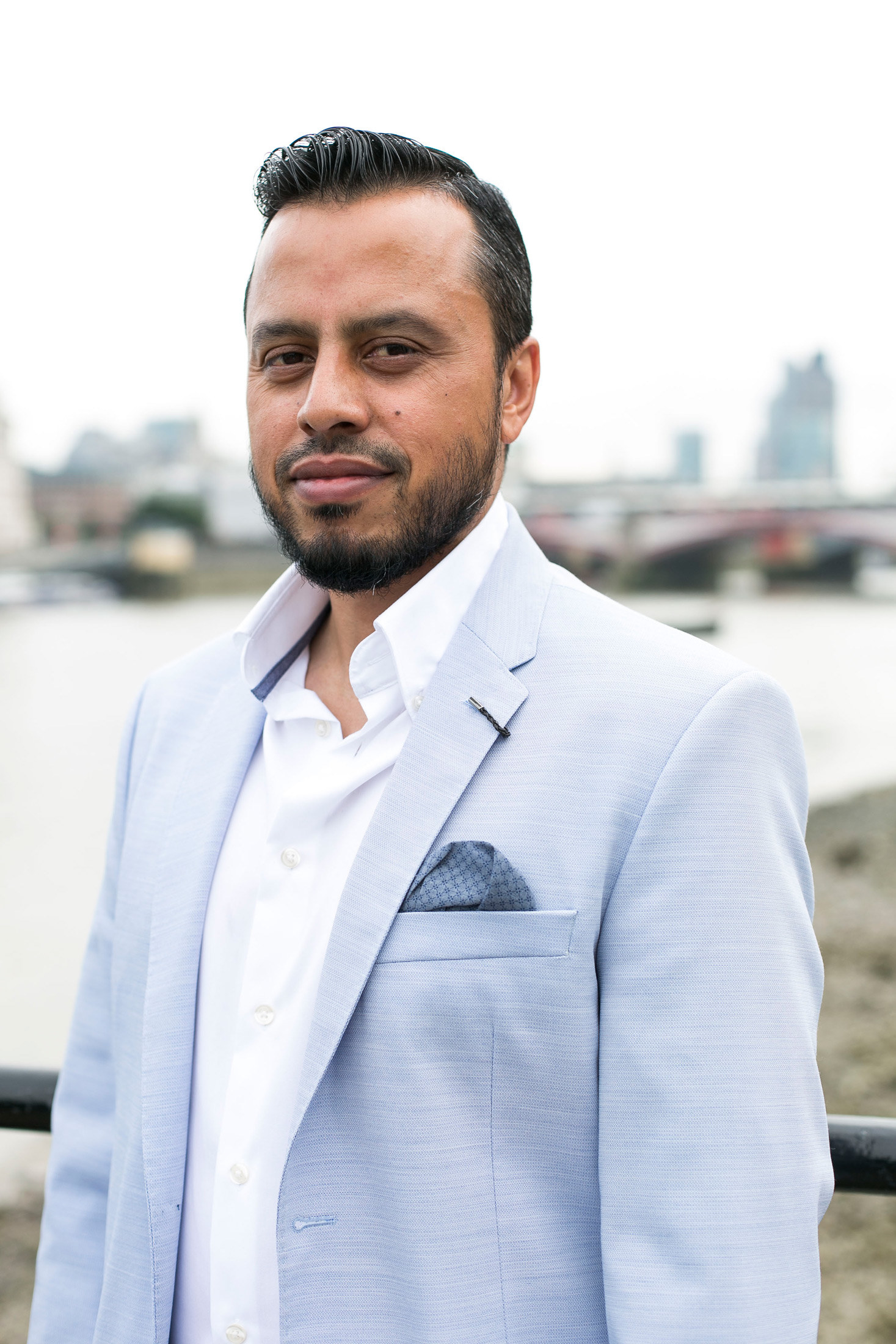 But what is the organisation doing to make itself more representative? "We've got wide range of diversity of membership and mosques," says Khan. "We don't differentiate between them, and we're non-sectarian, so we have Sunni and Shia members and we represent almost the whole range of various ethic communities within the UK. From the South Asian to Arabs, Turkish, Persian, we tick those boxes. We have a constitutional requirement that we have 20% women [members]. We've got a good number of young people and I hope I am an example of changing that perception [that the] MCB represents the old generation."

A quick scan of the list of affiliates shows that membership ranges from the Council of Nigerian Muslim Organisations to a regional Burmese Muslim Association, the Muslim Women's Council in Bradford, and the Islamia Schools Trust.
Khan acknowledges his main priority is to have a wider-ranging representative voice: "We have a good reach in terms of media and being the first port of call more than anyone else, and I'd like to see us out there more, and not just being the organisation that condemns terror but projecting the positive stuff that we're doing."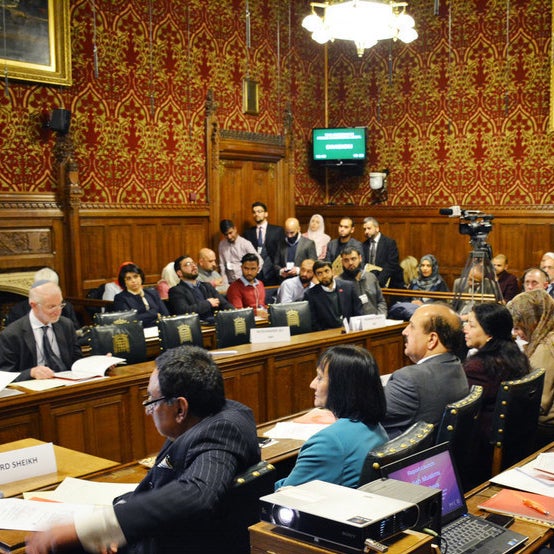 Muslim groups in the West have become more established as the communities they serve have become more embedded, such as the Council on American-Islamic Relations (CAIR) in Washington DC and the Muslim Public Affairs Council, which has offices in Washington DC, New York, and Los Angeles. Khan says he hopes the MCB can become more proactive in the UK but there is a limitation when there are so little resources. The MCB, which has offices in Whitechapel, currently gets funding from affiliation fees and charitable donations.

His two other top priorities are to have more outreach work with affiliates to increase the range and diversity of membership, and to engage more and better with young people and women. "What I want to do," he says, "is set a trend where young people feel they can play a part in MCB ... [and see it] as a place they can spend their time in, bringing some value for the wider community."
Khan is hopeful he can achieve this during his tenure. "Muslim communities are aspirational, entrepreneurial," he says. "They are high achievers, even from my experience, even with the deprivation numbers. Aspiration is there, whichever way you look at it. And they're ambitious. So what is hampering them is discrimination and fear in society, and I think if you're able to overcome those challenges, we can get somewhere. ... We have good role models, but we need more."