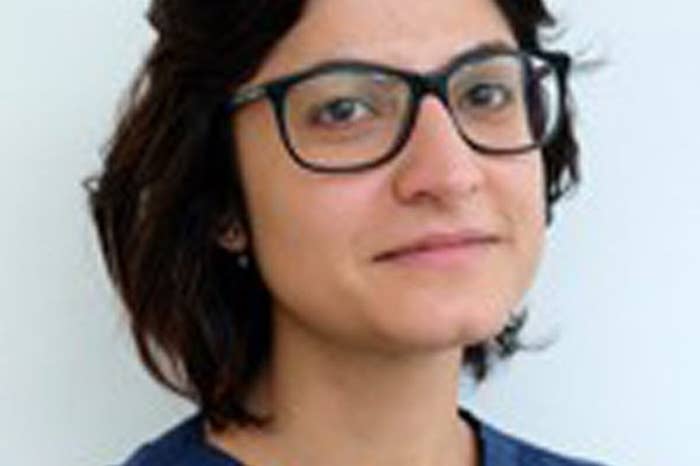 Over £4,000 has been raised overnight to help a Glasgow vet who holds an Iranian passport and was left stranded in Costa Rica on Saturday following Donald Trump's immigration crackdown.

Hamaseh Tayari, a UK resident, was due to fly back to Scotland via New York this weekend after a week-long holiday with her boyfriend.

She was however refused permission to board her flight and from making her return trip by the executive order signed by Trump, which imposed a 90-day ban on entry to the US for nationals from Iraq, Syria, Iran, Sudan, Libya, Somalia, and Yemen.
"We had been saving for months for this holiday and it will cost me a month's salary just to get home," Tayari said in a statement.
"I am destroyed. I did not know that I could cry for so long. It feels like the beginning of the end. How this is possible? I am really afraid about what is going on."
In response to the news of Tayari being unable to fly home due to Trump's "Muslim ban" – which has caused chaos across American airports this weekend – well-wishers set up a crowd-sourced fundraising effort to help the university vet get back to Glasgow.
Within an hour, fundraisers reached the £2,600 goal. There have since been over 230 individual donations at the time of writing.

Kathleen Caskie, who started the campaign on GoFundMe, said the donations would help replace the "huge amount of money" the diversion had cost Tayari and would: "Stick two fingers up to Trump and help out Hamaseh as a gesture of solidarity."

Caskie said anything raised above the target will be passed on to the Scottish Refugee Council "in further protest against Trump's policies".

Tayari, who grew up in Italy, is a postgraduate veterinary student at the University of Glasgow. The university said it had been in touch with its staff member and that she had made alternative arrangements to get back to Glasgow.
The campaign group of which Caskie is a member, Women Ffor Independence, tweeted that it had transferred the funds into Tayari's account.

They said Tayari thanked all those who had helped in getting her and her boyfriend home.