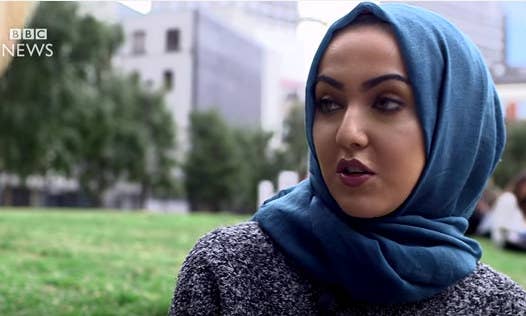 A BBC interview with a London student about the rise of anti-Muslim hate on social media was interrupted by a heckler making Islamophobic comments.

Ruqaiya Haris, 23, a student and writer, was telling BBC reporter Catrin Nye about her experiences of online hate following the publication of new data showing 7,000 anti-Islamic tweets were sent every day in July.
In the segment, Haris said: "It doesn't really matter what I say, or what I'm writing about, or what I'm posting about. The responses after some kind of terrorist attack will always be slating Islam in some kind of way – or insulting Islam, or insulting me, or insulting my hijab.
"Even if I'm talking about something totally unrelated. Even if I'm sending condolences to the victims."
During the interview, which took place in Whitechapel's Altab Ali park, in east London, and was broadcast on BBC Two on Thursday's Victoria Derbyshire show, a man can be heard calling out, "There's no Sharia law here yet!"
Nye told BuzzFeed News that the man, who later told the film crew his name was Paul, "sat beside us on a wall and made comments that were affecting the sound recording. We asked him to keep his voice down and he replied saying he had a right to freedom of speech. This happened a few times and then he said 'there's no Sharia law here yet', which is what prompted the discussion you can see in the report."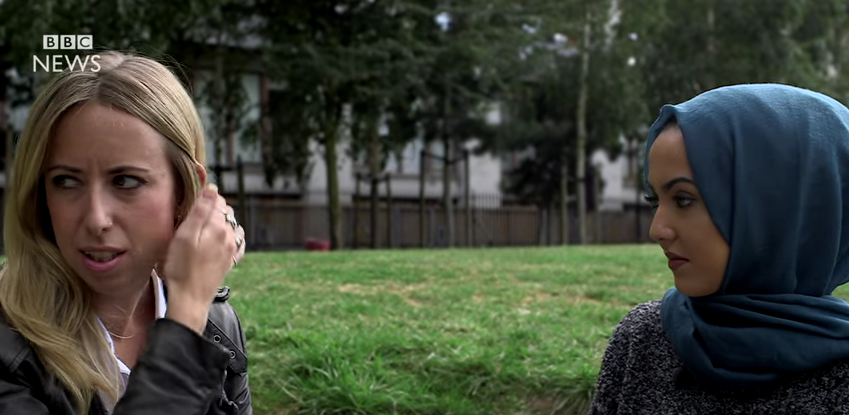 In the footage Haris asks him: "Do you want to talk about Sharia law to me? We'll talk about Sharia law. You obviously said it for a reason."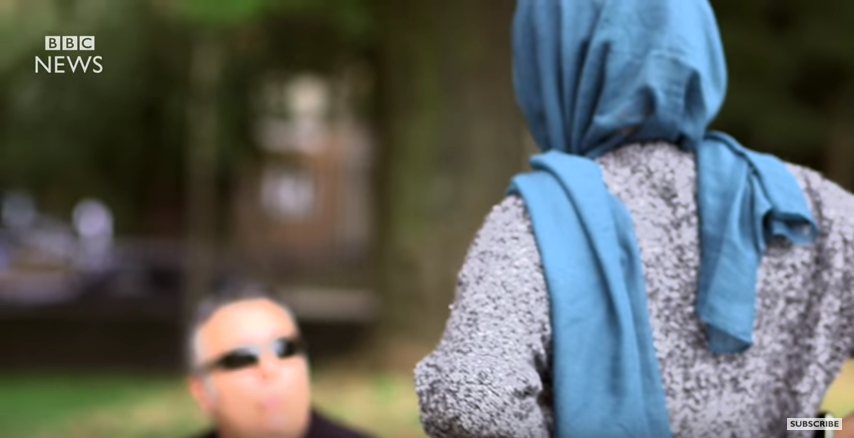 The man replies: "I wasn't talking to you."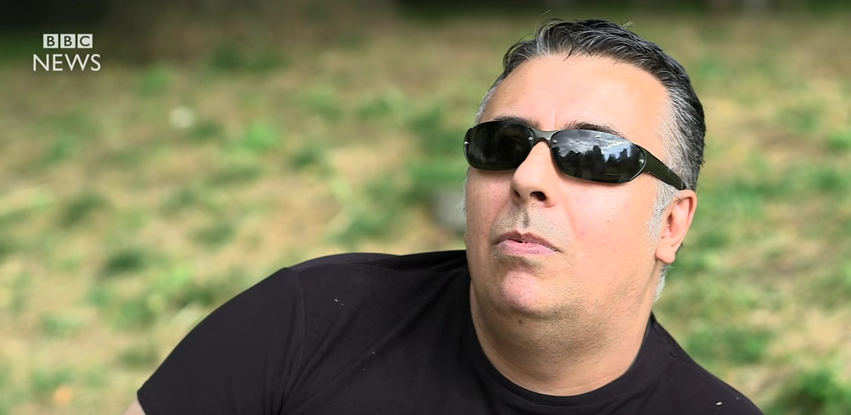 Haris then asks: "Who were you talking to about Sharia law here, sir?"
Speaking to BuzzFeed News, Haris said: "I stood up and said, 'Why are you making these comments? Clearly you're not happy this interview is taking place. You can see there's a woman in a headscarf talking to the BBC. You obviously wanted some kind of reaction.'
"We got into it and he said Muslims are trying to take over the world and went off on one. But then I'm trying to engage at him at the same time and he admitted at some point he didn't actually know that much about Islam and Muslims."
The student added: "I think in those scenarios they are probably very used to saying things to women on their own. We were sitting in Whitechapel – he's probably used to saying those things to a mum, or an aunt, someone who might not speak English, a young girl on her own – and I think in those kind of scenarios not everyone wants to say something, which is completely understandable.
"I think in that situation I'm more than happy to stand up and challenge this person that has these preconceptions and has these prejudices. It's a now-or-never kind of thing."
Haris said she wasn't surprised by the confrontation and that she had become "hardened" to those kinds of comments after hearing of prejudice happening in schools, universities, and the workplace on a regular basis. The BBC reporters appeared more taken aback by the exchange, she added.
"I think because of the fact I get this online all the time," she said, "though not something that happens in real life all the time … It does harden you to it."

Women are more likely to face anti-Muslim hate than men, Haris said, "because we are more visibly Muslim and often seen as an easier target, and so I think it gives a lot of men a green light. It's a very gendered form of abuse."