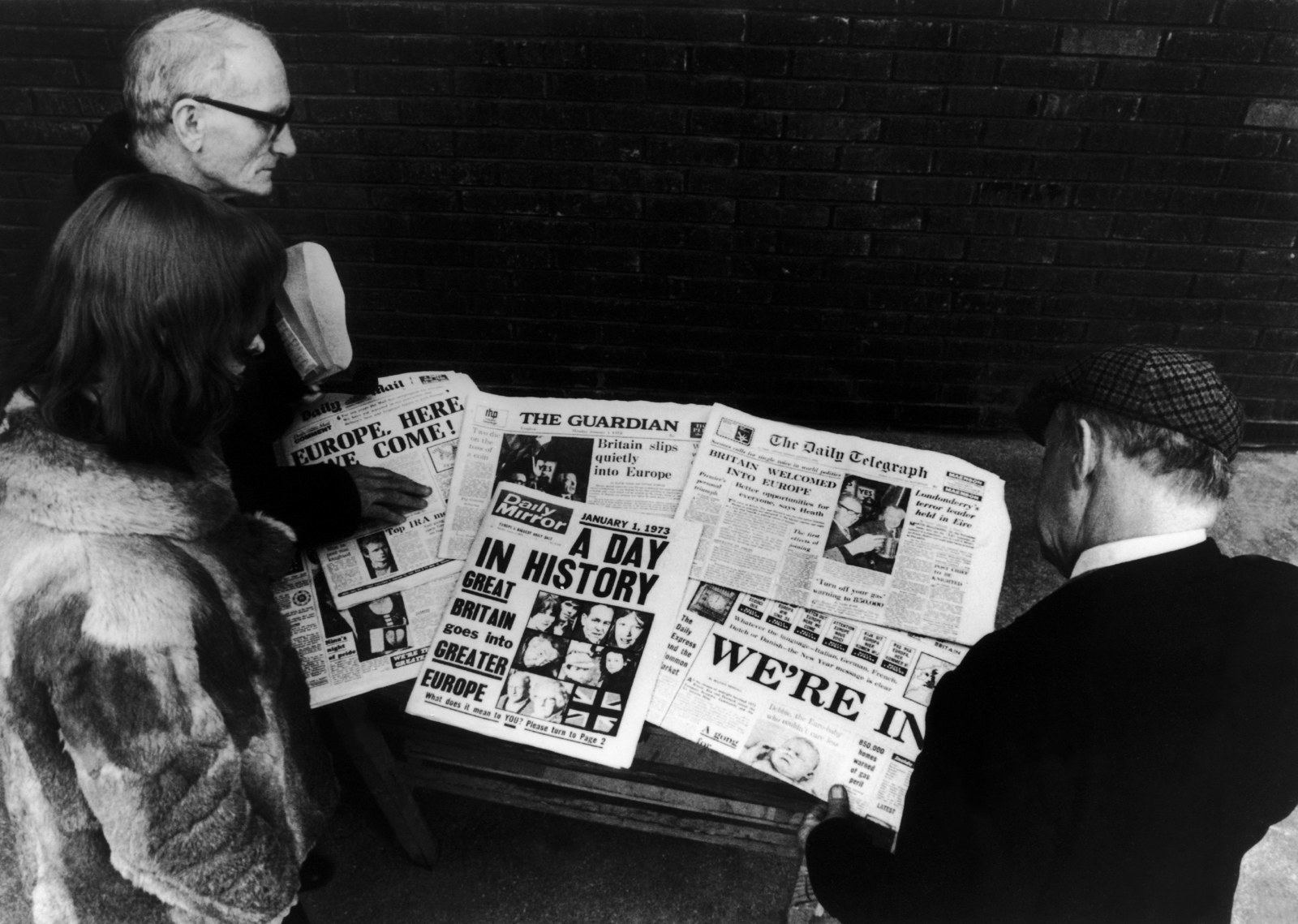 When Britain joined the European Economic Community on the first day of 1973, a union jack was raised at the EEC's headquarters in Brussels at midnight as the new year dawned.
Yet it wasn't a straightforward process for Britain being accepted into the Common Market, whose six founding members were Belgium, France, Italy, Luxembourg, the Netherlands, and West Germany.
The UK had already tried to join the EEC in 1963 and 1967 and was refused – because Charles de Gaulle, the French president of the time, said no, adding that he doubted the UK's political will.

When Britain did finally join, The Guardian's front-page headline read: "We're in – but without the fireworks", while the Daily Mail led with: "EUROPE, HERE WE COME!"
Times have certainly changed. The EEC was later incorporated into the European Community, which was brought into the EU's structures in 2009. Today, Britain began the formal process of leaving the EU.

On 4 January 1973, there were fireworks exploding over the River Thames at Westminster to celebrate Britain joining the Common Market. There were none as dusk fell over the houses of parliament shortly after sunset on Brexit eve.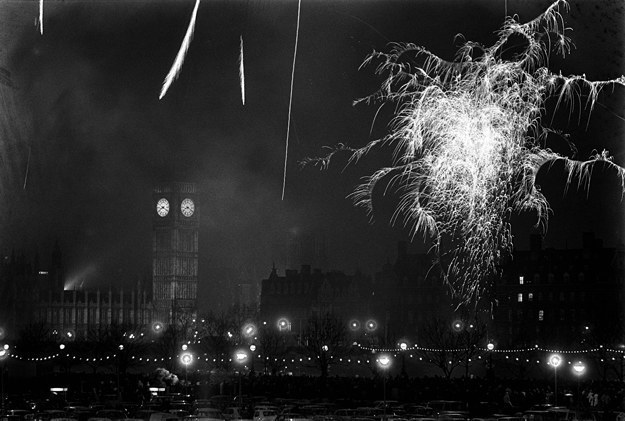 There was even a Common Market International match on 3 January 1973 at Wembley between The Three (Common Market newcomers the UK, Ireland, and Denmark) and The Six (the market's founding nations). Here the referee spins the coin, watched by team captains Bobby Charlton (left) and Gunther Netzer.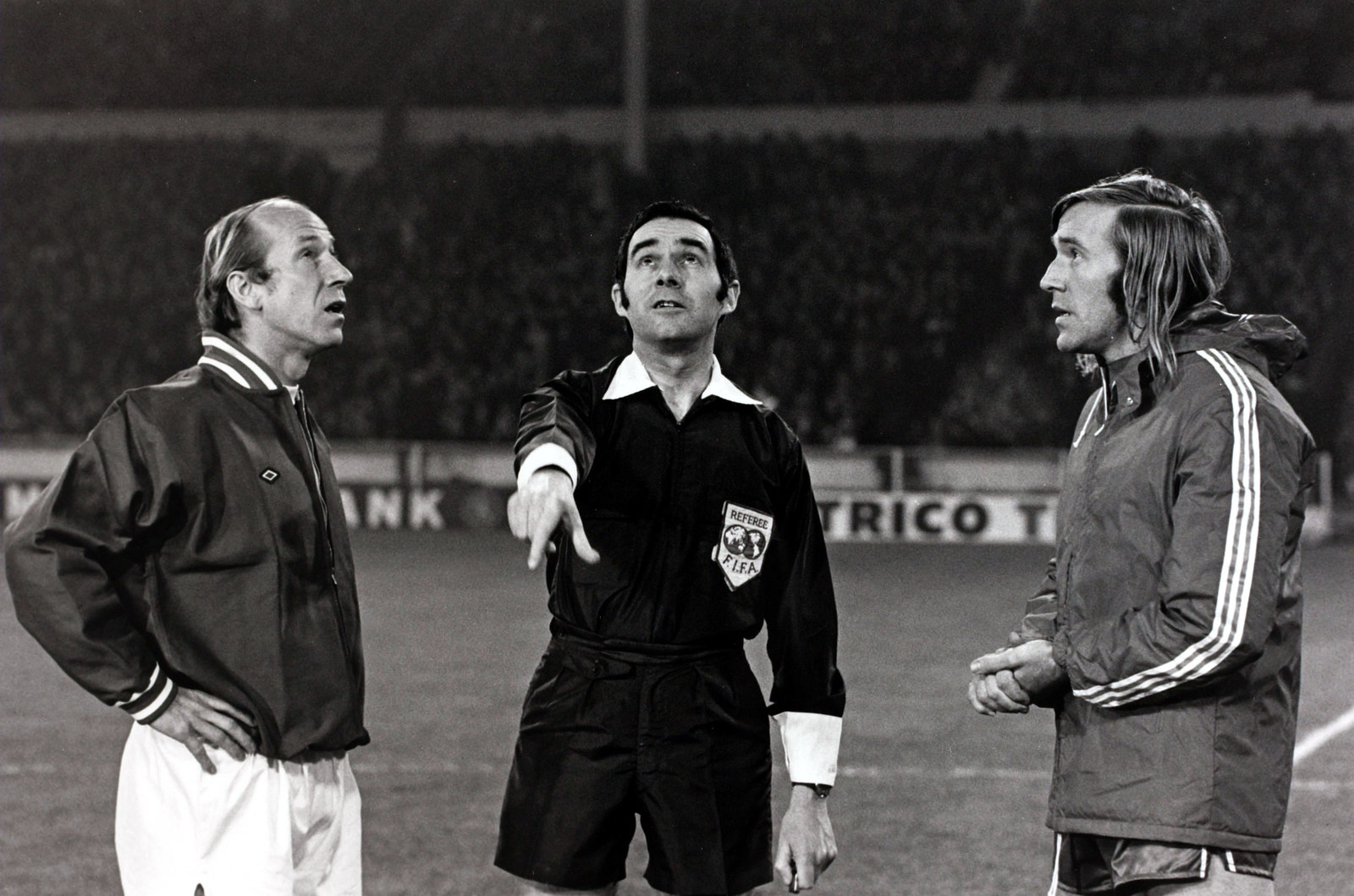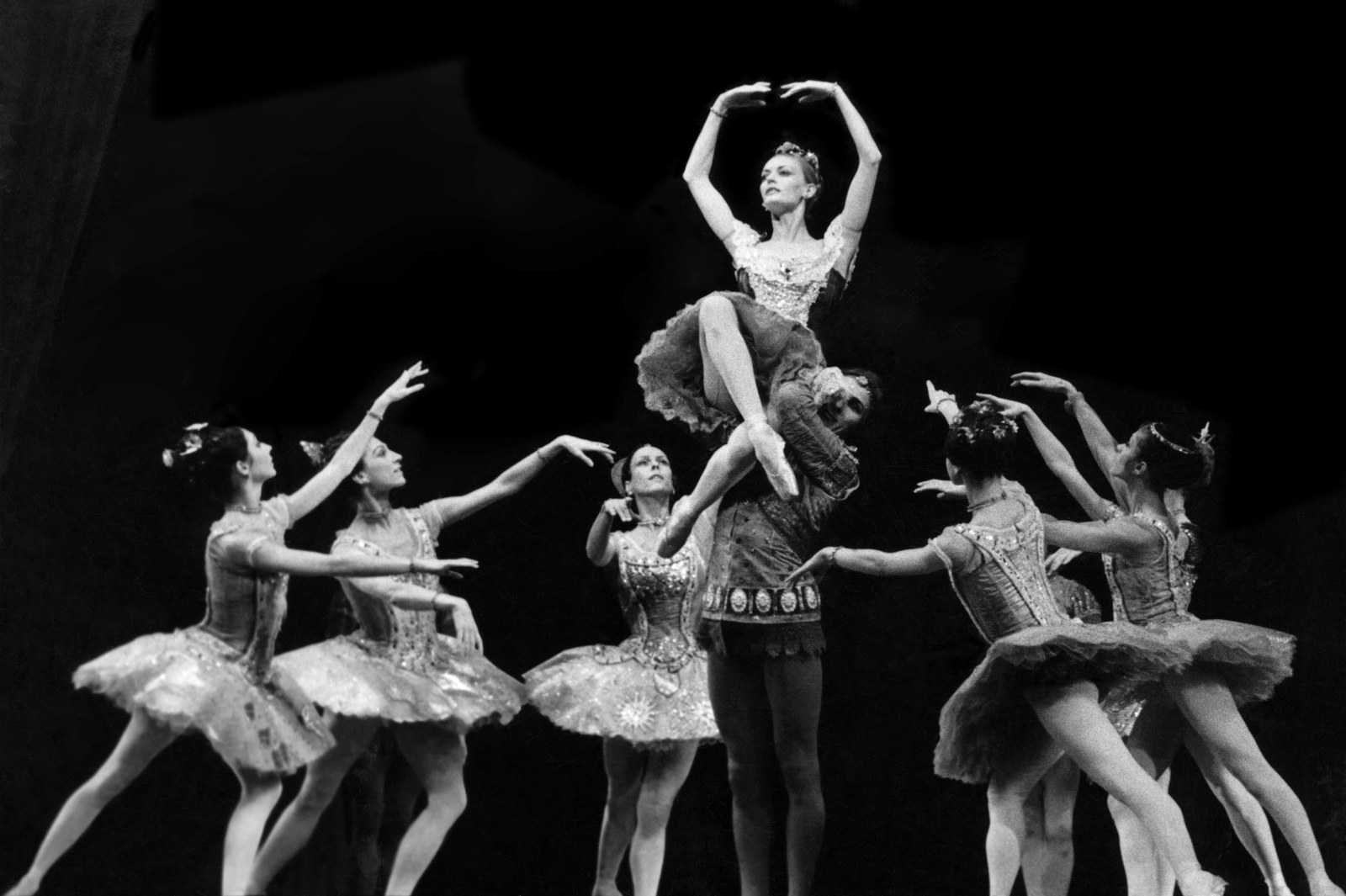 The Queen and the then prime minister, Edward Heath, attended the event.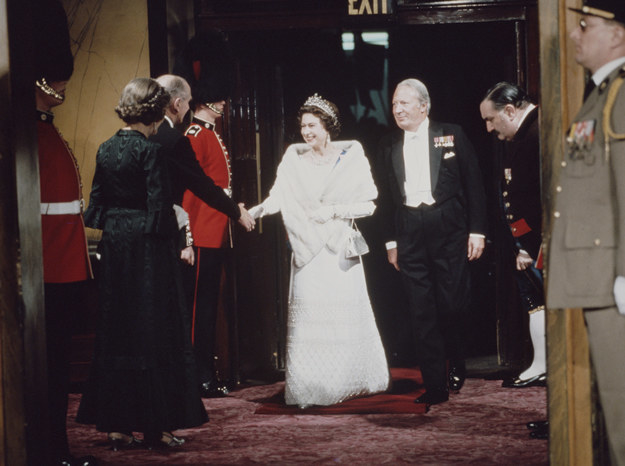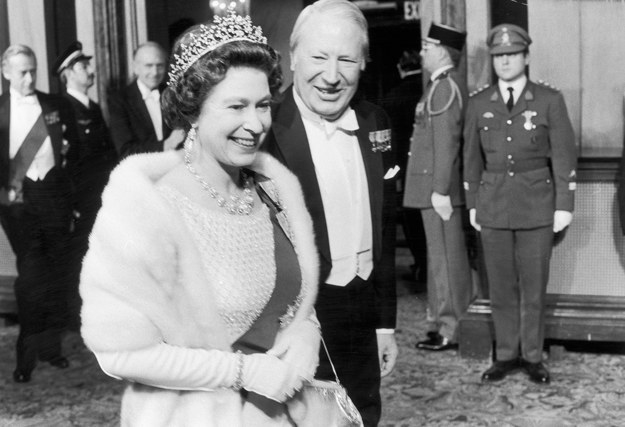 Gertrude Shilling, a socialite who regularly delighted the Ascot crowds with her outfits, appeared there in 1973 in a Common Market outfit.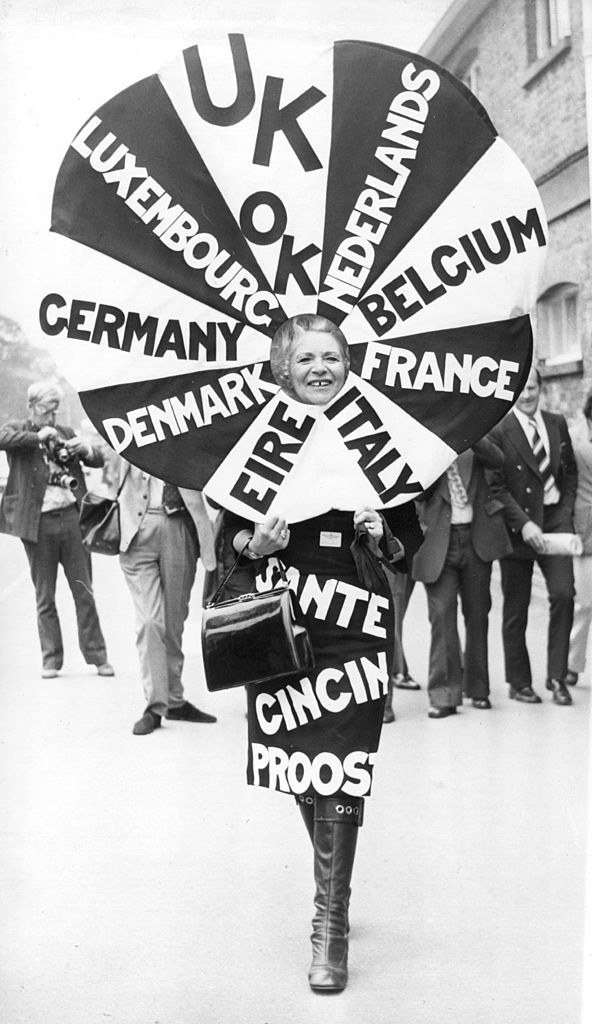 A year earlier, Heath attended a group photo of the signing by Denmark, Ireland, Norway, and the UK of the treaties of accession to the European Communities in Brussels. Today Tim Barrow, Britain's ambassador to the EU, was alone as he delivered Theresa May's formal notice of the UK's intention to leave the EU to Donald Tusk, the European Council's president.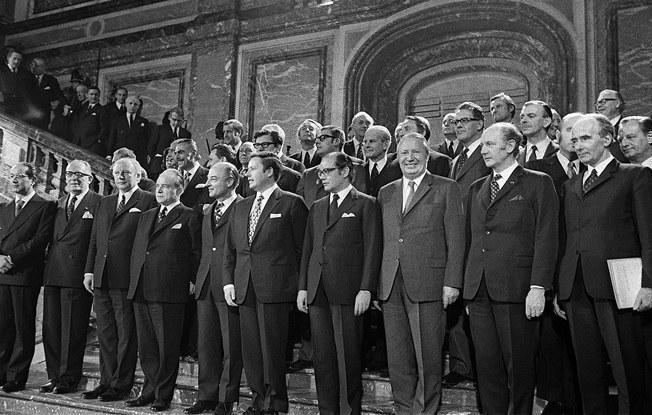 Heath signed the treaty of accession in Egmont Palace, Brussels, flanked by foreign secretary Sir Alec Douglas-Hume (left) and market negotiator Geoffrey Rippon (right). Last night May signed the official letter to European Council president Donald Tusk invoking Article 50.