Here's How "Generation M" Muslims Are Making Their Mark On The World
Shelina Janmohamed talks to BuzzFeed News about her new book on young Muslims and how they're mixing faith and modernity.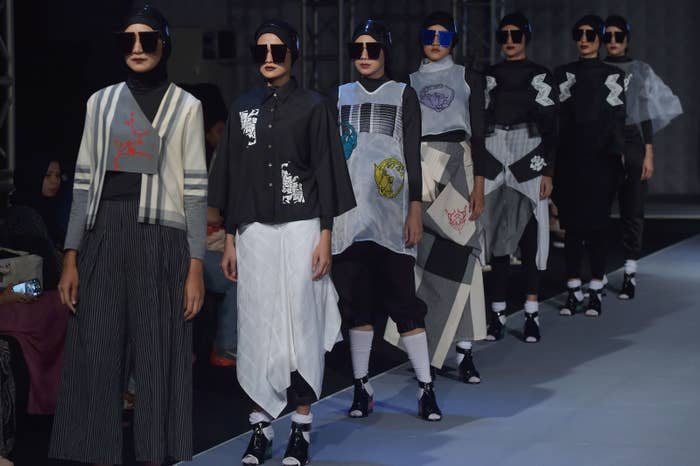 From Mipsters to halal foodies, from Muslim internet dating to modest fashion, young Muslim culture is becoming increasingly visible around the world.
British author Shelina Janmohamed, whose new book Generation M looks in detail at millennial and Generation Z Muslims, describes them as an "open secret" in the commercial sector and says they are now the most influential Muslim group in the world.
The award-winning author spoke to BuzzFeed News about her research, how a younger generation of Muslims is fusing faith and modernity, and what the rise of the Muslim middle class actually means.
What defines "Generation M"?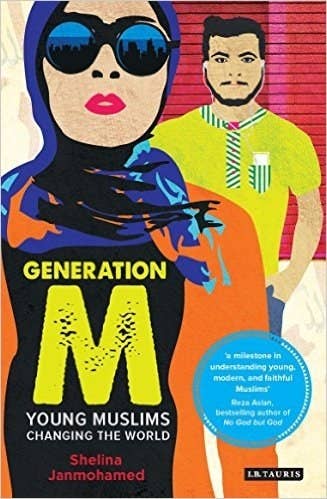 The subjects of Janmohamed's book include a 32-year-old woman called Taz who entertains her friends with halal wine in Dubai; two Muslim American brothers, Zahed and Shahed Amunallah, who set up an online catalogue of halal restaurants; and a Singapore-based magazine that presents glossy pages of women in haute couture with the strapline "Modern Muslim Living".
"It's a story about a group of young Muslims that span right across the world and they have a really untold story," Janmohamed told BuzzFeed News.

Young Muslims feel being faithful and living a modern life are complementary, she said, and that it is their right to be engaged in the world around them. Not only are they adapting to Western consumerism, they're also reclaiming it as their own.
A lot of the interest in Generation M is because it is a fast-growing middle class and Muslims are a youthful population compared to the wider population – more than one-third of today's Muslims are under 15, according to Janmohamed, while nearly two-thirds are under 30. That's a lot of Muslim millennials. The number of Muslims around the world is expected to grow twice as fast as the overall global population in the decades ahead, according to a study by Pew Research.
"If we're painting this bigger picture, there is a growing middle class in developing economies," Janmohamed said. "And there are huge Muslim populations in these economies as well. it means the Muslim middle class – particular the young and growing influencers – will have an impact on our wider world."
Janmohamed conceded that not every Muslim is affluent or part of this picture, but said there were growing trends. "The first place to start looking at this question of the growing Muslim middle class is the global picture," she said. "So we are talking about how over 60% of Muslims live in Asia, not in the Middle East … That is also a region where the middle class is growing the fastest. India is soon going to have the world's largest Muslim population, even though it is a minority, and that population will soon surpass Indonesia as well as Pakistan and Bangladesh."
So are they just visibly religious millennials?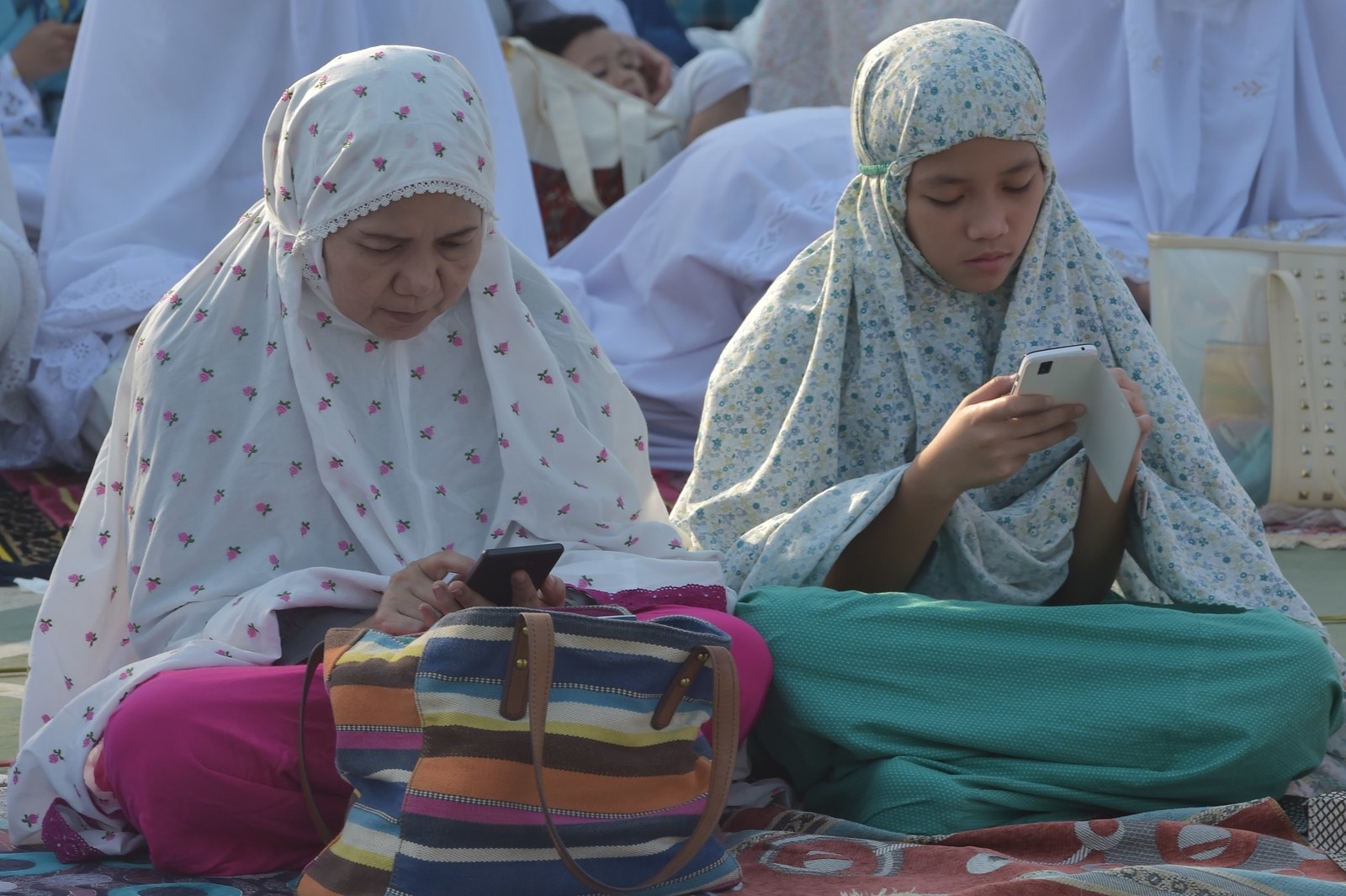 For Janmohamed, the idea of exploring what Generation M is is not to make a comment on religiosity. "Actually it's quite the opposite of that," she said. "It's saying there is far too much scrutiny on theology, around politics and around security, and actually we want to explore what is the lived experience of being a Muslim.
"How did they go on to the high street? What kind of music are they listening to? Are they changing the visual identity of the world around them?"
For some, it is about being visible, she said, as one of the characteristics of Generation M is being proud of faith: "Growing up under the shadow of 9/11, they have decided the way they want to react to that is by being proud of who they are as Muslims, and for some that will evolve [to] being visibly Muslim."

The Muslim pound
"Consumption is a real badge of identity for this group – I don't think we can pretend otherwise," she said. "Buying halal products, in the wider sense of the word, is something that has come to define who these people are, so they are seeking out halal products because they want to uphold the principles of their faith."
Janonmohamed said a rise in start-ups selling halal products online, after people discovered the high street was not catering to their needs, had helped the Generation M identity to flourish.
The halal food and lifestyle industry was estimated at $1.8 trillion in 2014 and is predicted to rise to $2.6 trillion by 2020, according to the Thompson Reuters State of the Global Islamic Economy Report. The impact of this on the high street is visible, with supermarkets filling aisles with halal products, brands featuring Muslim women in hijab in their advertising, and designers even targeting wealthy customers and selling bespoke robes.
Does this mean Muslims are only becoming of commercial interest for their money?

"People say, 'You know what, it's great we can go to the supermarket and see Ramadan is sign-posted, because it means I am just as important as any other kind of consumer.' In a way that has been a fantastic experience from many of the young Muslims I have spoken to.
"But there are still tensions involved and those are the most interesting developments – the tensions within Generation M. So you have the idea of buying these products are good and rooted within Islamic principles, but when does that become commercialisation? And when does that tip over into exploitation?"
Green faith
Generation M also discusses the contradictions that have arisen with the rise of the Muslim middle class. On the one hand people in Indonesia can buy luxury cows displayed in car showrooms to sacrifice for Eid (some costing up to $25,000), and on the other there is an increasing demand for products that are tayyab – truthful and good – and an increasing consciousness among Muslims who want ethically sourced goods.
There is a growing number of Muslims who are thinking about how an animal lives its life before it goes to slaughter, Janonmohamed said, and in her book she speaks to the Radwan family in the UK, who gave up their 9-to-5 lives to open a halal organic farm outside Oxford. They were frustrated by the wider mass-food industry and the way the "halal" emphasis was on the way animals are slaughtered rather than on sustainable living and kindness to animals.
Elsewhere she explains how the "hijab swap" is a growing cultural phenomenon, and speaks to people such as Zayshifan Iqbal, a British woman who runs the website The Eco Muslim and describes her effort to make the community she lives in more green as her "eco-jihad", and Mariam Sobh, who advocates eco-fashion for Muslims.
A digital "ummah"?
One of the things Janonmohamed says characterises Generation M is that it is constantly in flux, with young people continually asking what the best way to express their Muslim identity is.
She said: "How do I interact with people who have different views? What about diversity and plurality in the Muslim world?

"I think these are really complicated issues, and that's also the backdrop of the fact that we have digital space now. Before, if you were a Muslim you had the family, or local group, or mosque, and that was really the definition of who you were. Then suddenly the digital world made the ummah [a whole community of Muslims] a reality. You could talk to any Muslim anywhere in the world and realise that you are connecting to their values, and that has really asserted this identity of Generation M."
Online, Muslim celebrities have flourished and are an important part of the self-expression and moulding of Generation M, whether they're showing viewers hijab tutorials, creating sketches about their own lives, or creating music.
Janonmohamed lists some of these figures – including Humza Arshad, the creator of YouTube comedy series Diary of a Bad Man; Palestinian-American Yousef Saleh Erakat, aka FouseyTube, who explores his identity; and Yasmin Mogahed, a celebrity speaker – and writes in her book that they would potentially have remained unknown if it weren't for the internet.

There has also been a democratisation of religious access and knowledge: Generation M charts one young man who starts his day when his smartphone wakes him up for morning prayers, people in Egypt who watch YouTube for religious shows rather than broadcast television, and online courses available for anyone who wants to learn to speak Arabic or learn about theology.
Generation M women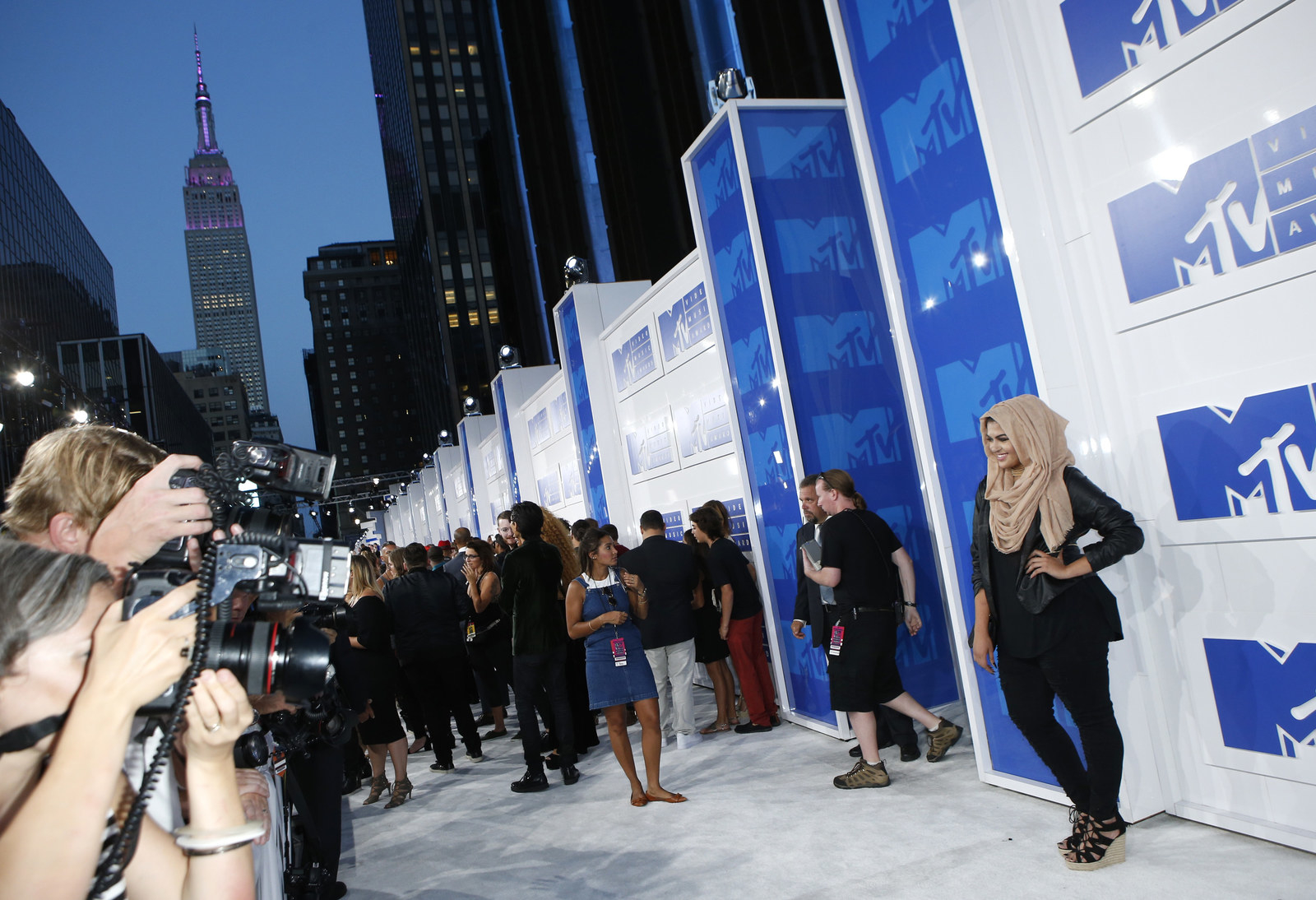 "If we were going to pick one person that characterises both Generation M but also global future, that person will most probably be a young Muslim woman living in a big city, digitally connected," said Janonmohamed. The point is emphasised by her book's colourful cover, which features a woman in a headscarf with big shades and hot pink lips.
It is Muslim women making their way through the public sphere that shows us how the pace of change is happening so rapidly, she told us.
The online world is a safe space for Generation M to talk about values and ask questions, she said: "For women in particular some of the barriers put up by culture are brought down, and we've seen real solidarity amongst Muslim women."
However, she added: "Equally, that can be quite a scary place where there can be difficulties young Muslims face, and I think that can be a challenge to identity and that they are still navigating."