Black Men Say The Labour Party Excluded Them From Standing As MPs
Exclusive: In a formal letter of complaint, Labour activists and councillors have asked why the party has not selected any additional black male candidates in the upcoming snap election.
Black men who had hoped to stand as Labour candidates in June's snap election have written a formal letter of complaint to the party's national governing body, saying they are "perplexed and disheartened" to have been overlooked for selection.

In a letter, signed by a number of prominent activists and councillors, addressed to general secretary Iain McNicol, black Labour members said it was "unacceptable" the party hadn't selected any additional black male candidates anywhere in the UK.
"We believe there is clear and growing evidence of discrimination and unconscious bias which has led to an outcome of underrepresentation compared to other BAME communities," the letter, seen by BuzzFeed News, said. A copy of the letter was also sent to party leader Jeremy Corbyn.

According to analysis by BuzzFeed News, the party has a total of 13 black or mixed race candidates of African or Caribbean descent contesting seats. Of that 13, eight are seeking re-election, half of which are men (Chuka Umunna in Streatham, Mark Hendrick in Preston, Clive Lewis in Norwich South, and David Lammy in Tottenham).
However, all five of Labour's new black parliamentary candidates are women. And crucially they are all standing in marginal or unwinnable seats and are unlikely to get elected.
Sources who spoke to BuzzFeed News complained their selection was a smokescreen for black representation.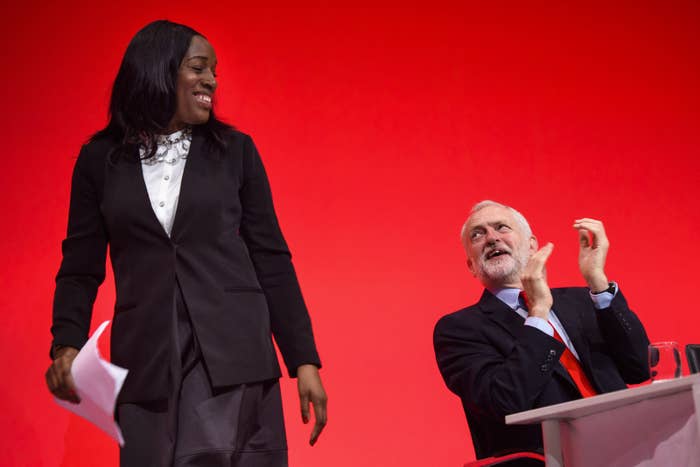 Simon Woolley, director of Operation Black Vote – a not-for-profit organisation driving voter registration from BAME communities, told BuzzFeed News: "The Labour party needs to take this seriously. This was an opportunity to begin to redress the imbalance of black and minority MPs in parliament.

"In their present target [seats] there's only likely to be two new BAME MPs and none of them of African or Caribbean descent and no men. No new men at all."
Eleanor Smith is defending Labour's slim majority (801) in Wolverhampton South West, and Fiona Onasanya is standing in Peterborough, where there was a Conservative majority of 1,925 at the last general election.
The other three seats where black women are standing includes Tory strongholds of Battersea, Richmond Park, and Croydon South, where they have no realistic chance of winning.

In a statement, a Labour party spokesperson said: "Labour is proud to be the most ethnically diverse political party in the UK. Across the 13 seats where MPs are retiring, the NEC Officers have selected ten women.
"Three of these candidates are from BAME communities, including one defining themselves as black. This gives us the greatest opportunity of increasing the number of black Labour MPs."
Overall, Labour has approved a record number of black and minority ethnic candidates, including its highest ever percentage (41%) of women candidates for a general election, the spokesperson said.

They added: "Across all of the seats, we currently have 10 black parliamentary candidates, which is an increase of four, in the number we had in 2015. Although we can always do better, Labour believe this is a real achievement and will make an important contribution to ensuring the make-up of the PLP [Parliamentary Labour Party] better reflects society as a whole."
The letter also highlights grievances with the selection process in Slough – a seat earmarked as an all-women shortlist (AWS) after Labour's Fiona Mactaggart decided to step down – only for Tanmanjeet Singh Dhesi, a Sikh man, to be selected.
Labour party members who signed the letter are now demanding an explanation from the leadership about changes in guidance in relation to the selection process in Slough, and have asked for their complaint to be formally acknowledged and discussed at the next NEC meeting.

They also want a meeting with the NEC to discuss how inclusivity, diversity, and representation can also "include and represent members of the Labour party who are African and Caribbean men".
Paul Wheeler, who wrote a blog post for LabourList in 2014 titled "Does Labour have a problem with black men?" told BuzzFeed News: "Labour needs to step back and say, who are we selecting and why."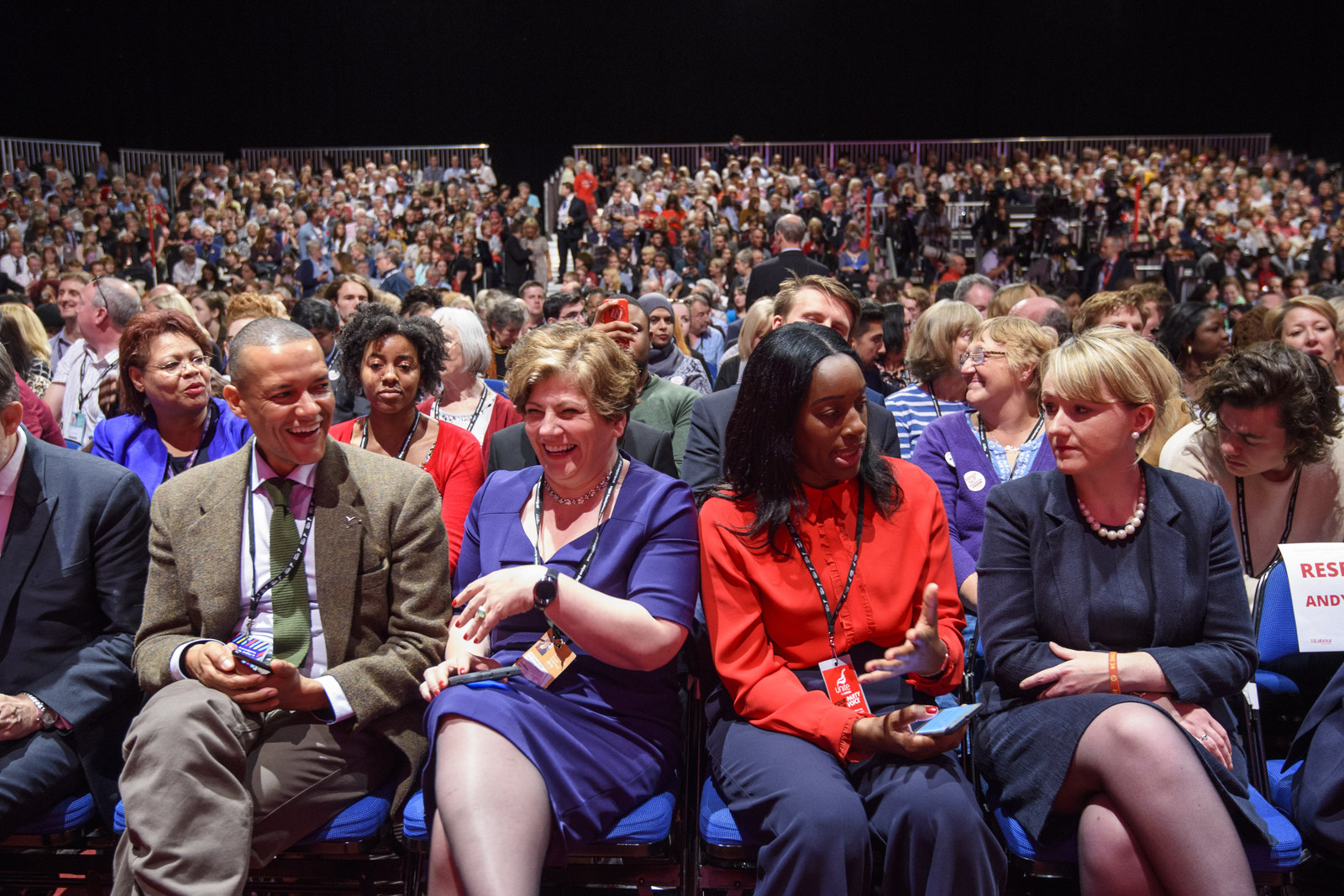 The letter of complaint comes as analysis for The Times showed the Conservatives have selected only five ethnic minority candidates to stand in their top 100 target seats – half the number chosen to contest the last election.

Sunder Katwala, the director of identity thinktank British Future, said Labour had been making progress since 1987, the year in which Keith Vaz, Diane Abbott, Paul Boateng, and Bernie Grant became the first black and Asian MPs to enter parliament.
"So the problem in 2017 is not Labour's ability to select a diverse group of candidates," Katwala said. "It is that its target seats look almost uniformly out of reach, so preventing the party helping to advance the ethnic diversity in our parliament."

Katwala, however, said it was not helpful when under-represented groups were pitted against each other.
"It is important to speed up progress towards fair chances for candidates of every gender, class, colour or creed. But activists for equality should avoid using anecdotal examples to set fairer chances for women against those of ethnic minorities, or black against Asian candidates," he said. "Instead they should work together to break down barriers for candidates from every background. That type of competing grievance debate is a barrier to progress."
Commenting on the complaints raised in the letter, Woolley said: "The black community has been very loyal to the Labour party over many many decades, and the leadership right across the Labour party has to sit down and take a strong look at itself, and [ask]: 'Are we failing black people in regards to representation?'
"The trouble is Labour has so many internal problems and [there are] no black people, no [black] senior policy people in the Labour party central office. So when the horse-trading for seats occurs, we're not around those tables."
Pointing to marginals such as Croydon Central where Conservative candidate Gavin Barwell is defending a wafer-thin of majority of 165 votes in an area where there is a significant number of black voters, Woolley said Labour was "missing a trick to appeal to a black audience waiting for a political party to say to us: 'we care'."

Just 6% of all MPs are from a black and ethnic minority background, compared to13% of the UK population who are from non-white backgrounds.

The figures show if the non-white population were represented proportionally in the House of Commons, there would be around 84 minority ethnic MPs, according to a report on ethnic minorities in politics and government. At the 2015 general election, there were 41 BAME MPs.