The UK has licensed £4.2 billion in arms since 2015 to the 20 countries that top a list of places with the worst gender gap, according to data analysis.
According to the analysis, shared with BuzzFeed News by the advocacy group Campaign Against the Arms Trade (CAAT), Britain has granted arms licences worth billions of pounds to the countries ranking worst on the World Economic Forum's Global Gender Gap Report, published in October 2016.
The report measures performance in areas including economic participation, educational attainment, health and security, and political empowerment.
Now anti–arms trade campaigners are calling on the government to rethink its policy of selling lethal weapons to countries like Saudi Arabia, where there are high disparities between men and women, because it is at odds with the UK's commitment to gender equality.
They also warn that war disproportionately impacts women, who experience an increase in violence against them and are more likely to become displaced as refugees, for example.
Since May 2010, the UK has licensed £10.5 billion worth of arms including fighter jets and rifles to 22 of the countries listed as having the worst gender gap.
Jess Poyner, a Campaign Against Arms Trade spokesperson, said: "The government says it is committed to gender equality, but arms sales and political support are being given to brutal and oppressive regimes around the world.
"How can the government say it supports equality at the same time as arming and supporting regimes like those in UAE, Saudi Arabia, and Pakistan which treat women appallingly and have strict laws in place to entrench inequality?"
She said: "Ignoring the abuse empowers them, allowing them to ignore women's rights and quash the work and progress of feminist activists that are pushing for change, often in extremely oppressive environments. UK arms are also being used in conflict zones like Yemen."
Poyner added: "War always disproportionately punishes women. Gender-based violence increases, women almost always make up the majority of refugee populations and women are often excluded from peace keeping processes."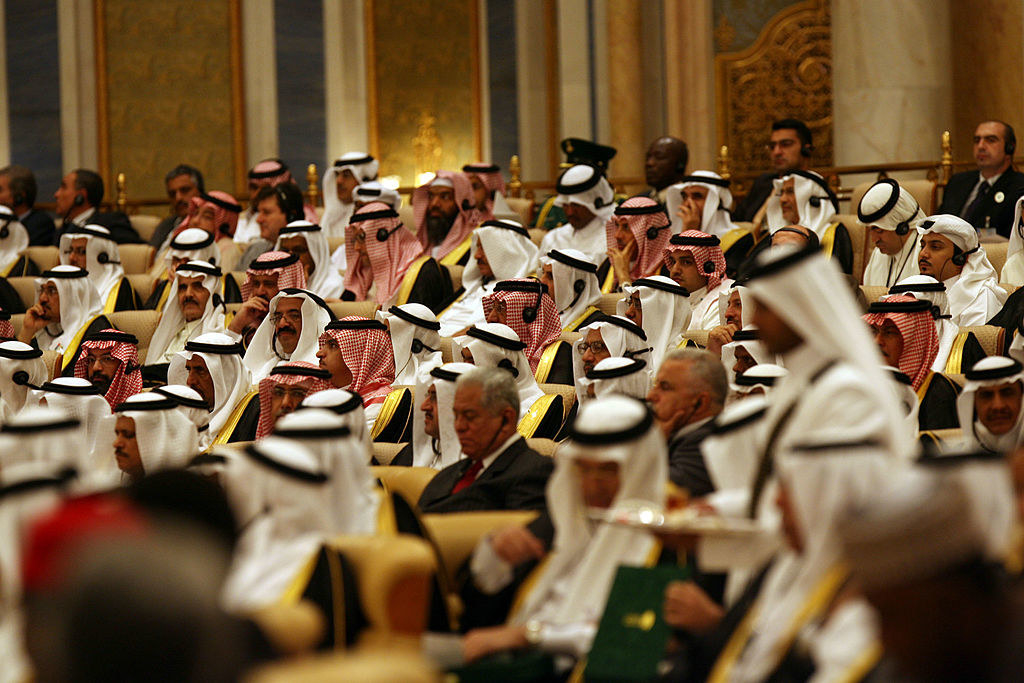 Saudi Arabia, the world's largest arms buyer in the world, has had a £3.3 billion arms trade deal with the UK since May 2015 to September 2016 including fighter jets, bombs, armoured vehicles, rifles, ammunition, while ranking 142 out of 144 for economic participation and opportunity in the Global Gender Gap Report.

Last month documents presented in the High Court showed the UK government had ignored warnings about human rights concerns over selling arms to Saudi Arabia.
Bahrain, where the UK government has recently said it wants to "turbo-charge" trade deals, has since May 2015 had an arms export licence worth £17.5 million, while ranking 131 on the gender gap list.
Poyner said the British government should "take a long hard look at how they enable and empower brutal, patriarchal regimes, allowing misogyny and state repression against women to thrive unchallenged."

A government spokesperson said: "The government takes its arms export responsibilities very seriously and operates one of the most robust arms export control regimes in the world. All export licence applications are assessed on a case-by-case basis against the consolidated EU and national arms export licensing criteria.
"We will not grant a licence if to do so would be inconsistent with these criteria, which take account of the risk that exports might be used to commit gender-based violence."
Looks like there are no comments yet.
Be the first to comment!