This is Moeen Ali, an international cricketer for England.
He's set to be one the most influential players of his generation, having scored over 600 runs and taken 35 wickets in Tests and one-day internationals for England this summer.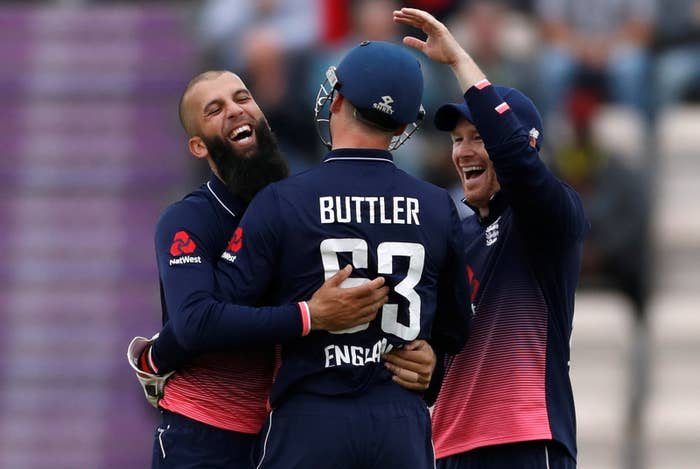 This weekend the Professional Cricketers' Association tweeted a photo of the England squad ahead of the Ashes Test series played against Australia.
People lost their damn minds when they noticed Ali was the only one in the team not wearing a poppy on his lapel in the photoshoot.
The people demanded answers.
They had a lot of thoughts.
A LOT of thoughts.
But then some people were looking for evidence and found Ali had in fact been wearing a poppy on his arrival in Australia.
And Ali later confirmed it had fallen off during the photoshoot.
England and Wales Cricket Board (ECB) sources also confirmed to BuzzFeed News the poppy fell off, and that there are photos of the cricketer wearing it on arrival.

Some people had argued it didn't matter in the first place.
While others spotted the greater disgrace here, which is Stuart Broad's bright blue socks.
Others saw this as the start of this year's poppy policing.
And others see the whole thing as a storm in a teacup.
But mostly everyone just wants him to do well for the England team.