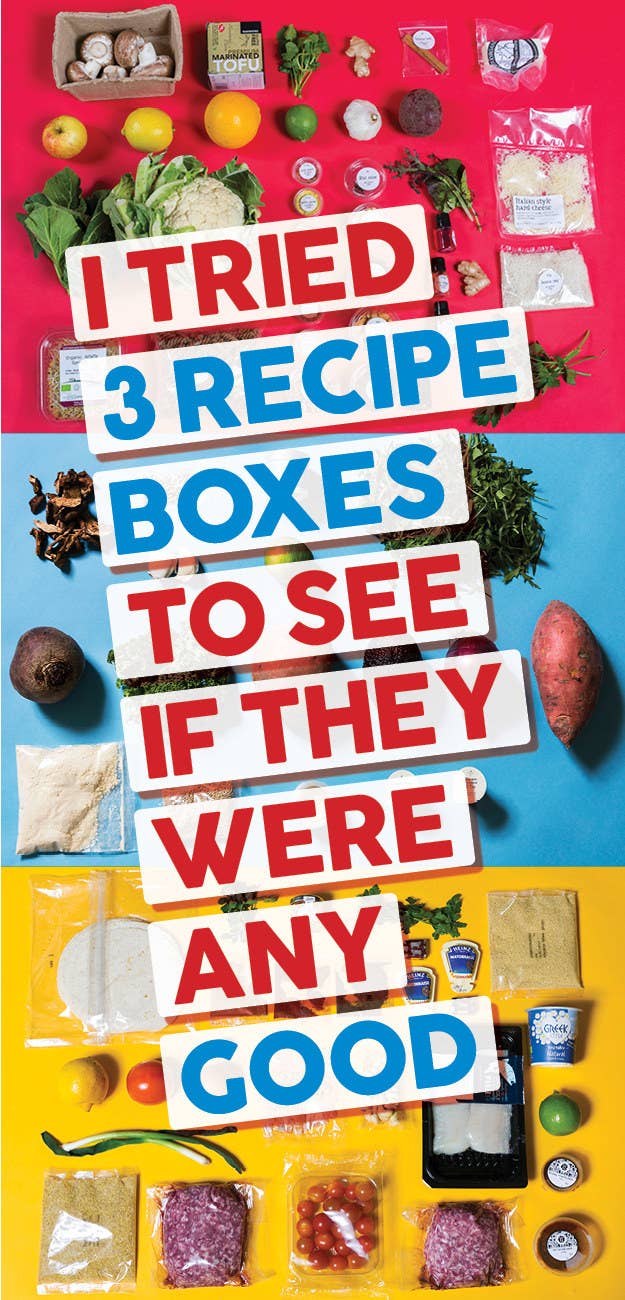 Hiya! Like most people, I could do better when it comes to cooking dinner.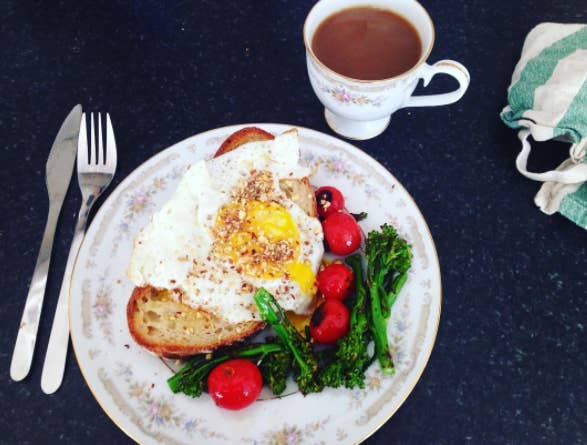 I love to cook, but typically eat dinner late (between 8:30 and 9pm) so don't have time to try out new things.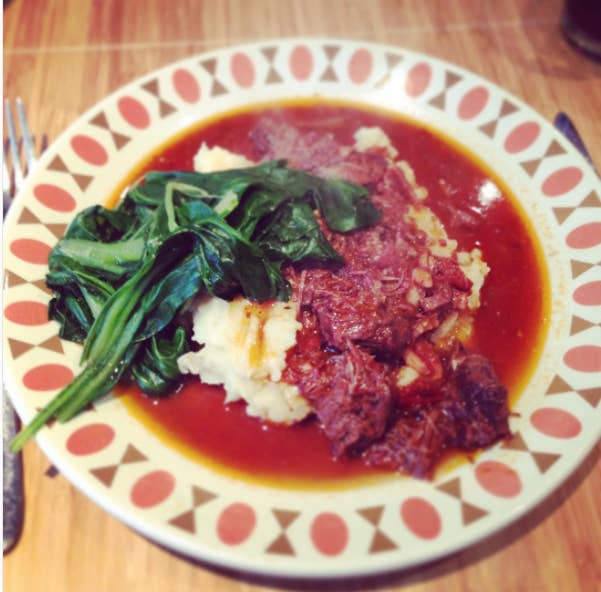 I wanted to find new, healthy dinners that wouldn't take a million years to make. So I decided to try out three different recipe boxes.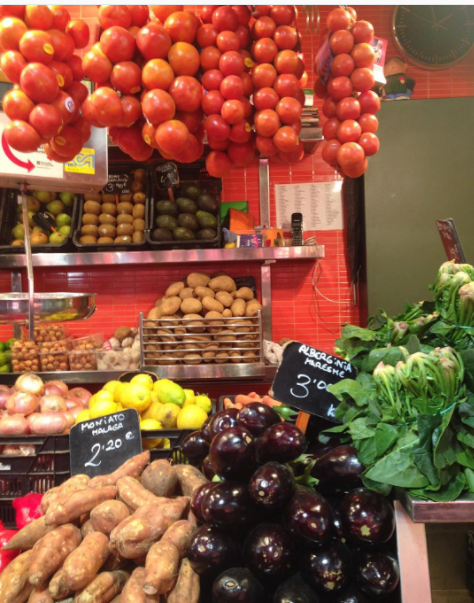 Cost: £33.95 for three meals, for two people.
Cost to buy ingredients in the supermarket: £50.78 (But remember that in the supermarket you'll get larger quantities – 1kg of rice, compared with the 200g you get in the recipe box.)
Benefits: Based on seasonal vegetables, low on packaging. You can also add on groceries like fresh eggs or seasonal fruit.
Downsides: No substitutions available – if you don't like the veg on offer you're out of luck.
What I cooked: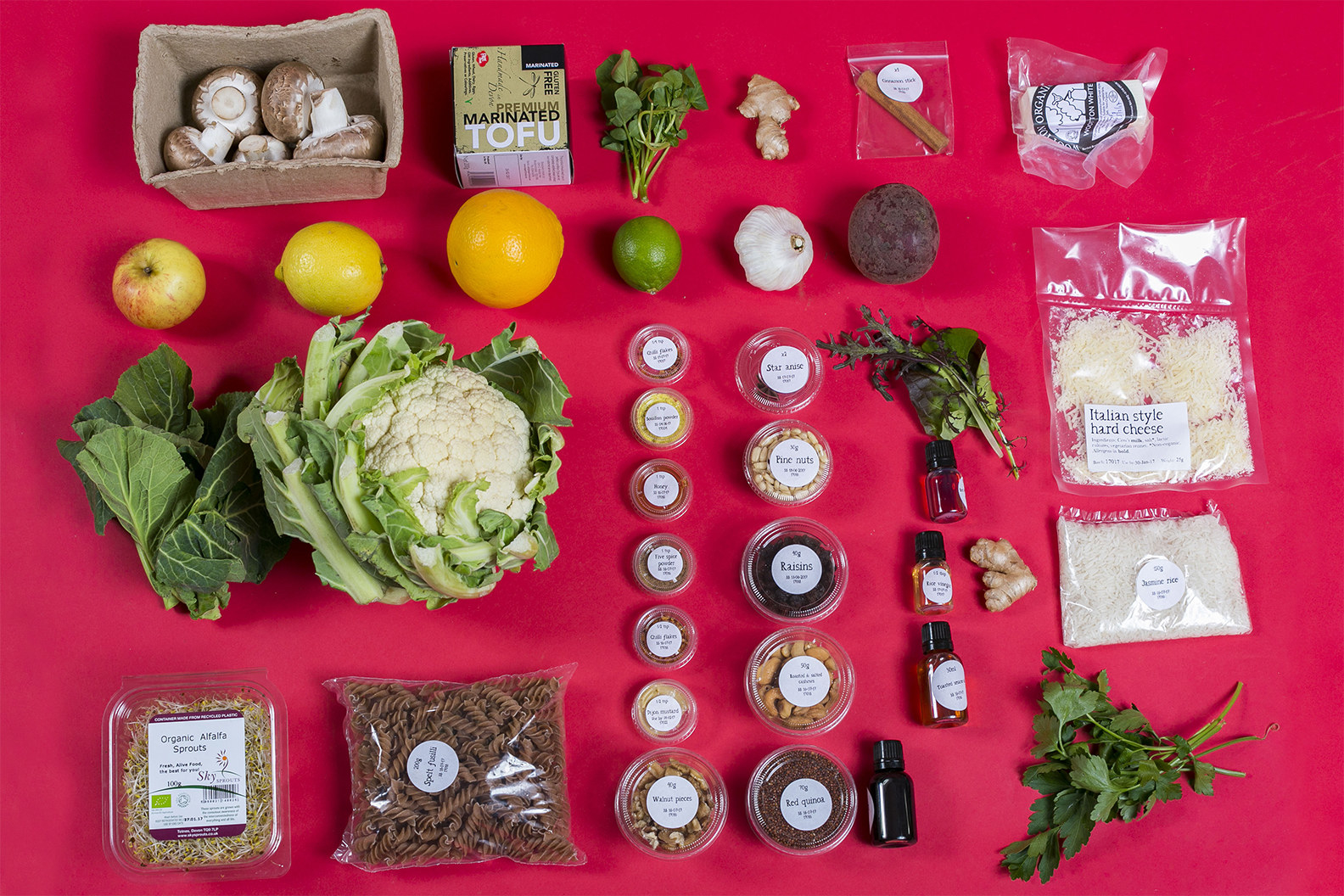 Shiitake & Spring Greens Stir-Fry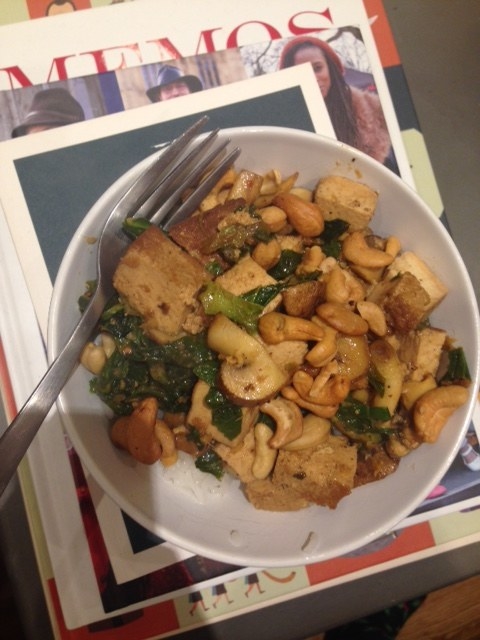 Beetroot & Apple Quinoa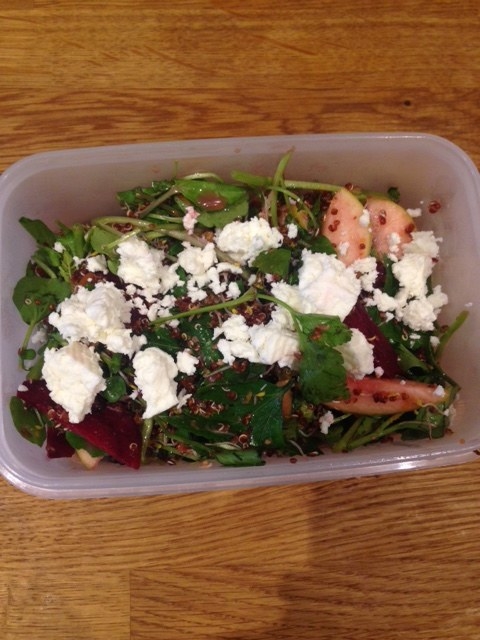 Sicilian-style Cauliflower Pasta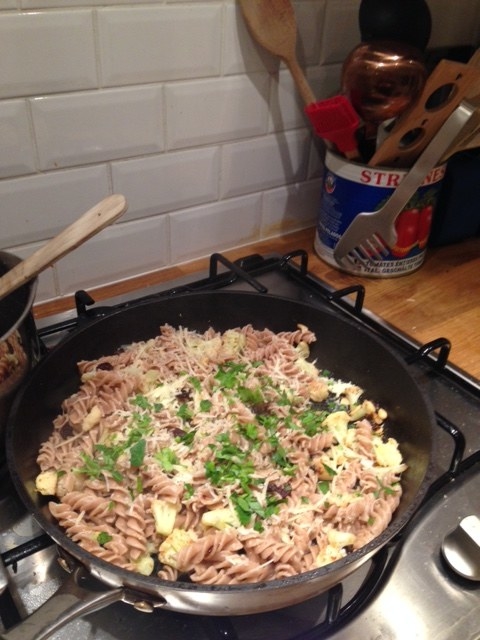 Overall impressions:
I liked the seasonal element to this box, but it meant that I had to accept some veg that I really don't enjoy eating. The tofu dish was fantastic, though, and overall the portion sizes were accurate. I loved how all the packaging is recyclable, and the quality of the vegetables was brilliant – and the quantity very generous. For example, you get a whole bulb of garlic when you only need a few cloves.
Would I buy it again? If I could filter the vegetables a bit more, then yeah. The recipes were interesting and varied, and not a stuffed pepper in sight.
Cost: £34.99 for three meals, for two people.
Cost to buy ingredients at the supermarket: £38.29
Benefits: There's a wide range of recipes to choose from, and plenty that take less than 20 minutes to cook.
Downsides: They're all a bit low on vegetables. And there's loads more packaging than with Riverford.
What I cooked: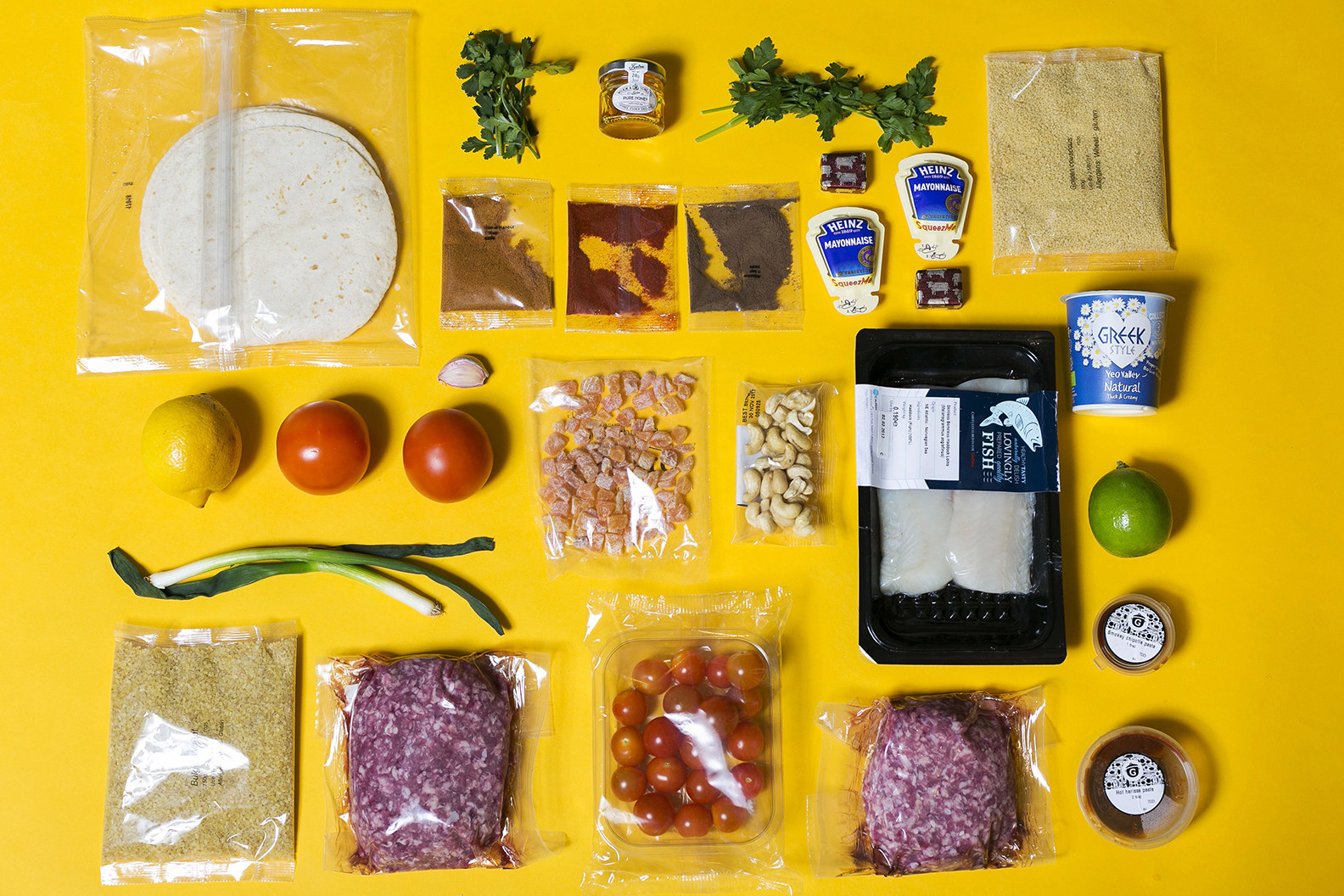 Blackened Haddock Tacos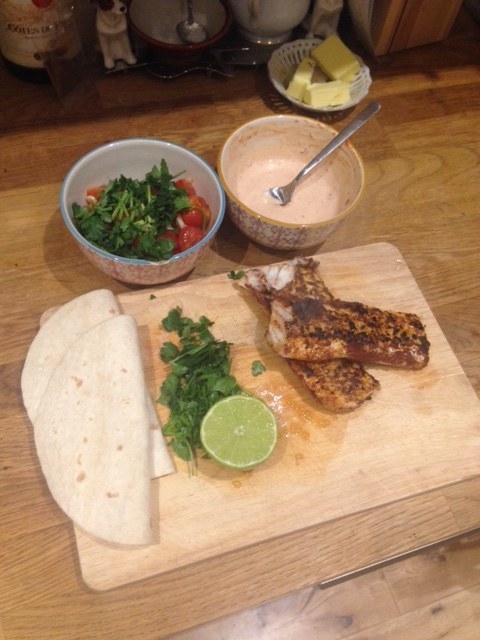 Beef, Apricot, and Harissa Meatballs
Warm, Lemony Lamb Tabbouleh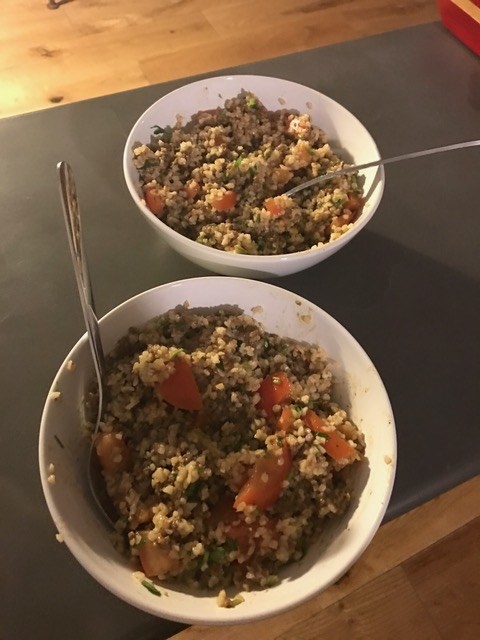 Overall impressions:
I was really impressed by the Gousto recipes – they didn't stint on flavour, and the layout of the recipe cards was super helpful for rookie chefs.
In comparison with Riverford, the portion sizes were quite small, and the meals could have used some extra vegetables. But overall, I really enjoyed the dishes – and I would definitely buy this as a gift for someone who was pressed for time (perhaps a new parent!).
Cost: £28 for two meals, for two people.
Cost to buy ingredients at the supermarket: £25.36
Benefits: They're one of the few boxes to offer gluten-free recipes and ingredients. There's very little packaging, and the vegetables are from small British farms.
Downsides: There's only two meals, not three.
What I cooked: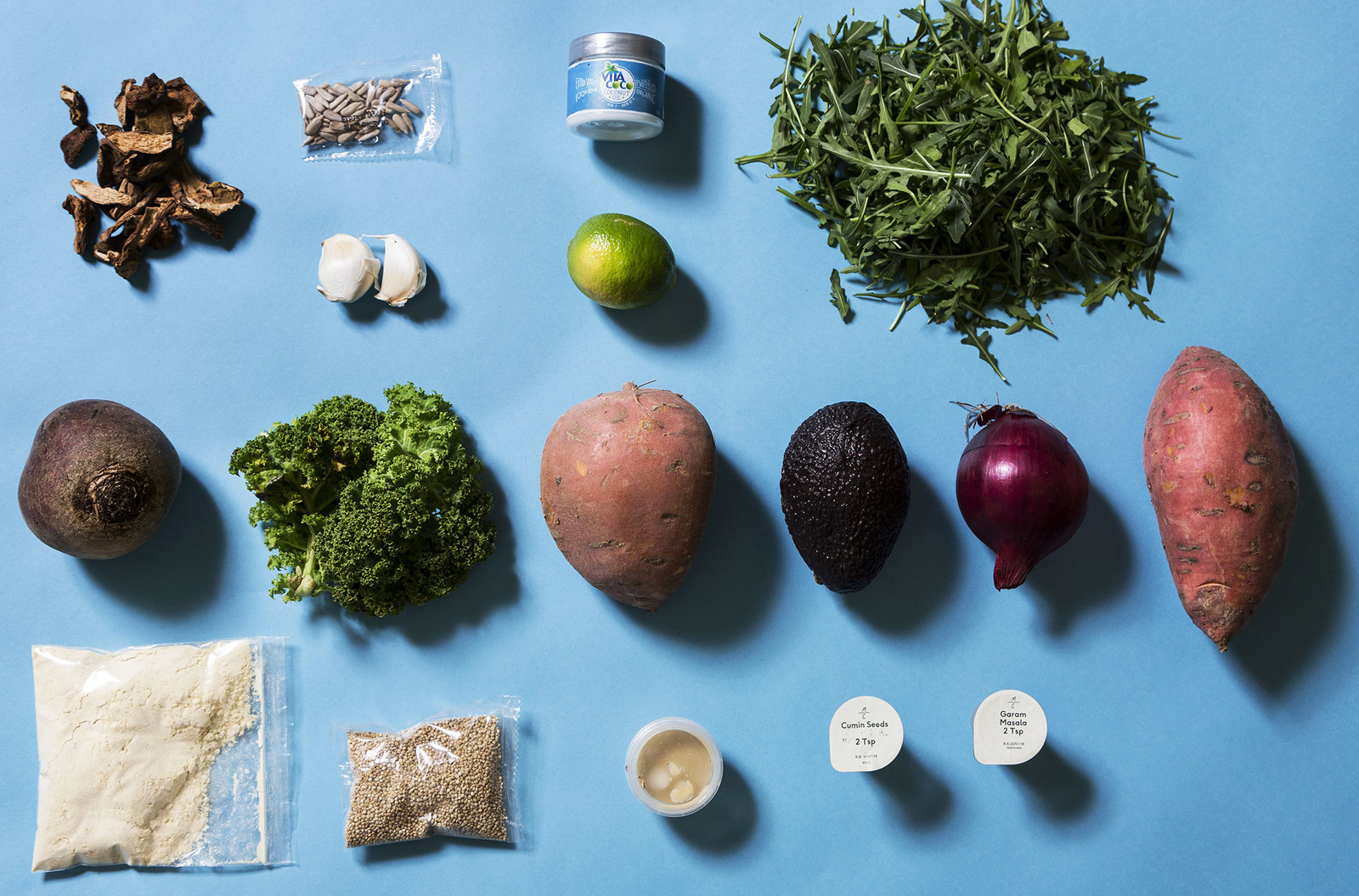 Porcini Mushroom and Sweet Potato Risotto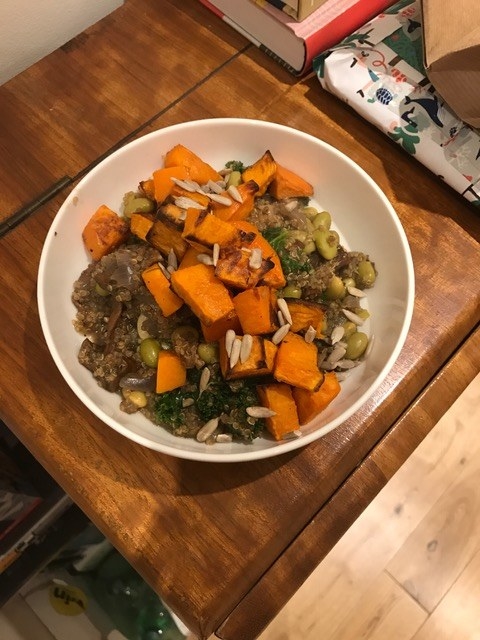 Spiced Beetroot Fritters, Avocado, and Rocket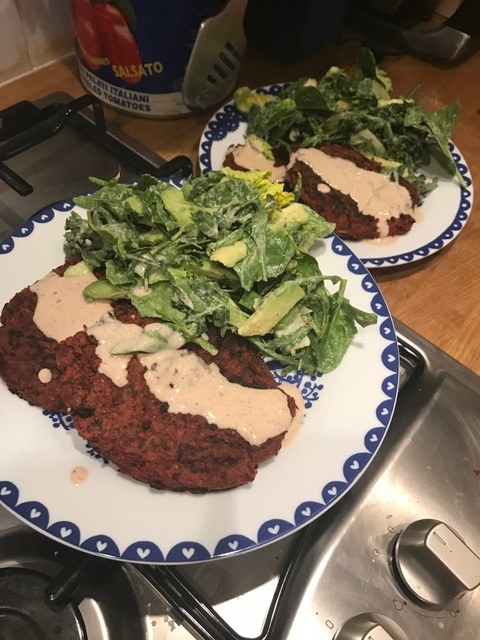 Overall impressions:
This was the box that I was looking forward to the most, but the results were pretty hit-and-miss. The portions were a good size, but considering the recipes came in at £7 per portion, I was expecting much more. I was hoping to learn more about vegan cooking, but didn't really come away with any new information. Maybe this box is better if you're looking for gluten-free options – as I learned how to cook with chickpea flour, for example.
Conclusions:
Well, you're not going to save money with a recipe box. It's always going to be more cost-effective to buy the items in the supermarket. But as a way of finding new recipes, or as a way to eat healthily during a stressful week, they are pretty useful.
For example, if a parent is unwell, or if your work life is really erratic, a recipe box would be a nice way to eat a regular meal without having to think about shopping for ingredients. I'm thinking of a close friend who's a nurse, and who struggles to find the time to food-prep when she's on night shifts, for example.
I'd certainly recommend the Gousto box – on average it had my favourite recipes and the clearest instructions. If I could swap out certain vegetables, then the Riverford box would come a close second.
CORRECTION
Coconut Oil is included in the Mindful Chef box. An earlier version of this post said it wasn't.