Words That Are Now Officially Interchangeable, According To Webster*
*My son, Webster
This is Webster, he is my pride and joy.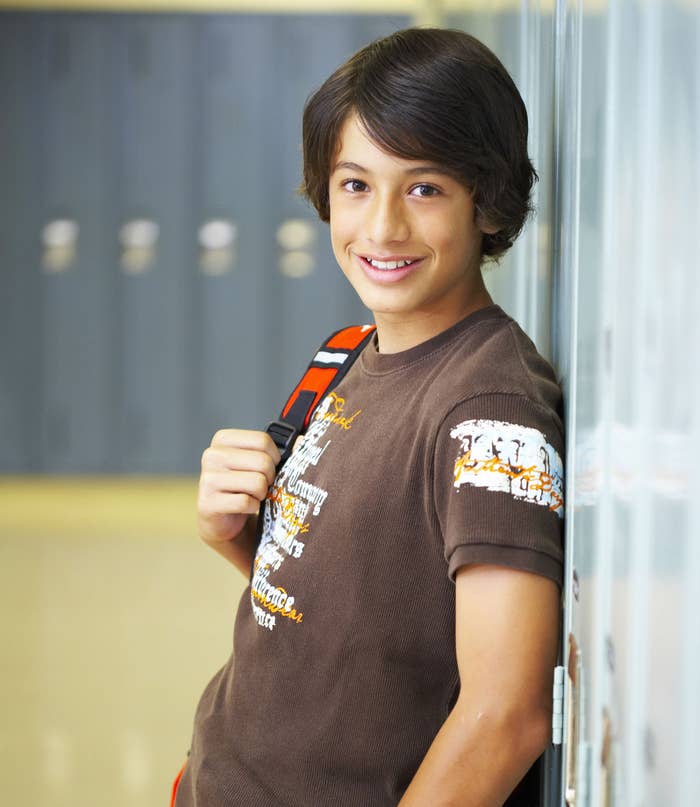 He sends me texts every day with rude, wrong words. Here are some of the words my son uses interchangeably when he messages me on my cell phone.
1.
Their, They're, and There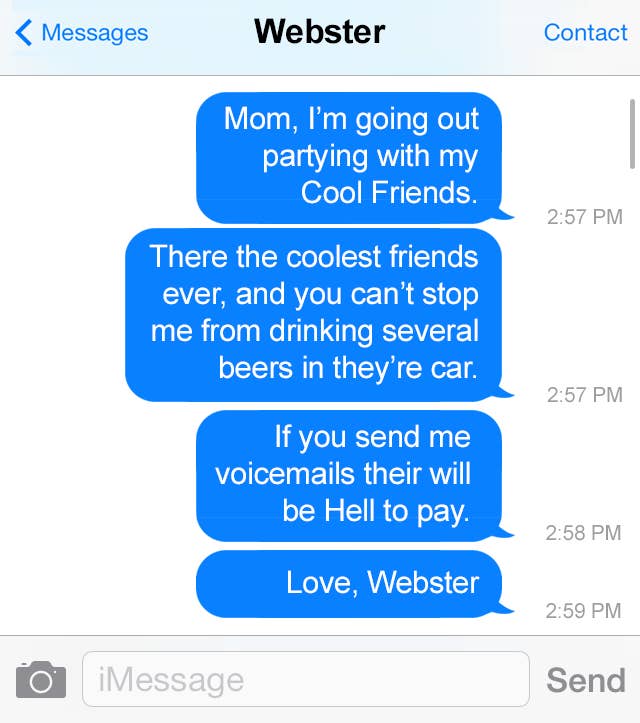 2.
To, Too and Two
3.
Hi and High
4.
By, Buy, and Bye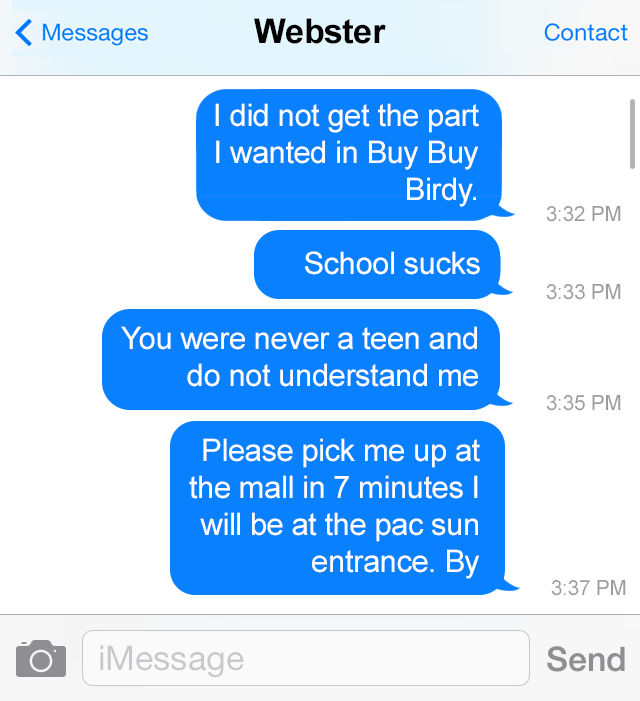 5.
Your, You're and Yore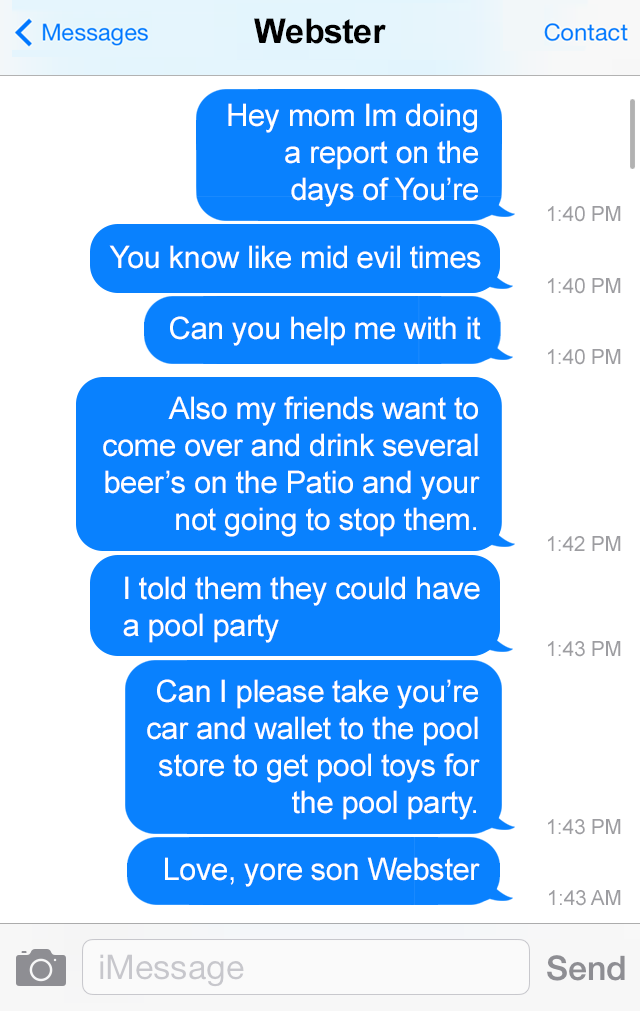 6.
Or, Our, and O.A.R. (the band)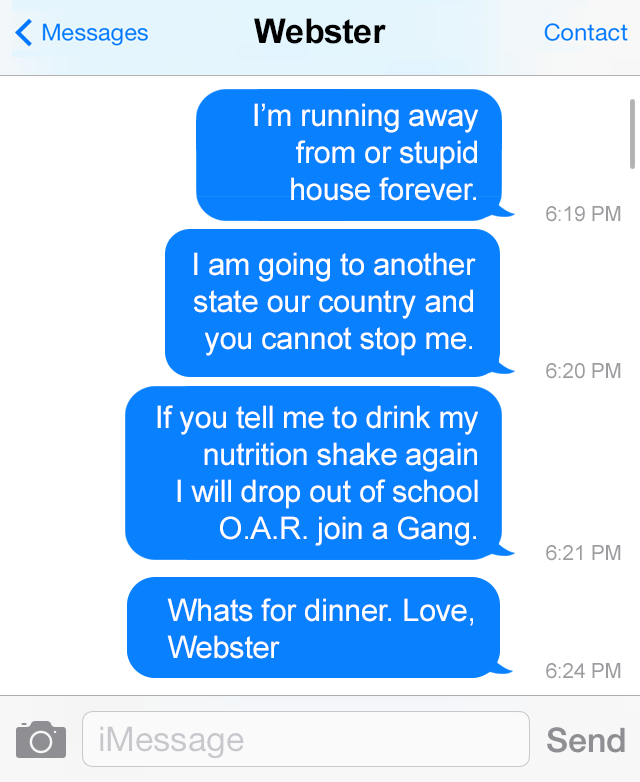 I love my perfect boy!