Você vai precisar de:
3 colheres de manteiga
300g de camarões limpos
2 colheres de sopa de farinha de trigo
500ml de leite morno
200g requeijão
½ colher de sopa de páprica doce
½ colher de chá de pimenta
1 colher de chá de sal
1 dente de alho picado
Suco de ½ limão siciliano
300g de macarrão espaguete Adria
½ xícara de salsinha picada
Modo de preparo:
1. Em uma panela grande, adicione a manteiga e os camarões. Refogue por 3 minutos ou até eles ficarem rosados. Retire-os da panela e reserve.
2. Adicione a farinha e mexa até ficar levemente dourada.
3. Adicione o leite morno aos poucos sem parar de mexer.
4. Adicione o requeijão cremoso, alho, sal, pimenta e a páprica.
5. Cozinhe até o molho borbulhar. Desligue o fogo, adicione o suco de limão e os camarões. Reserve.
6. Em uma panela com água fervente, adicione o espaguete Adria, 1 colher de sopa de sal e cozinhe por 8 minutos. Escorra e sirva com o molho de camarões.
7. Decore com salsinha e aproveite!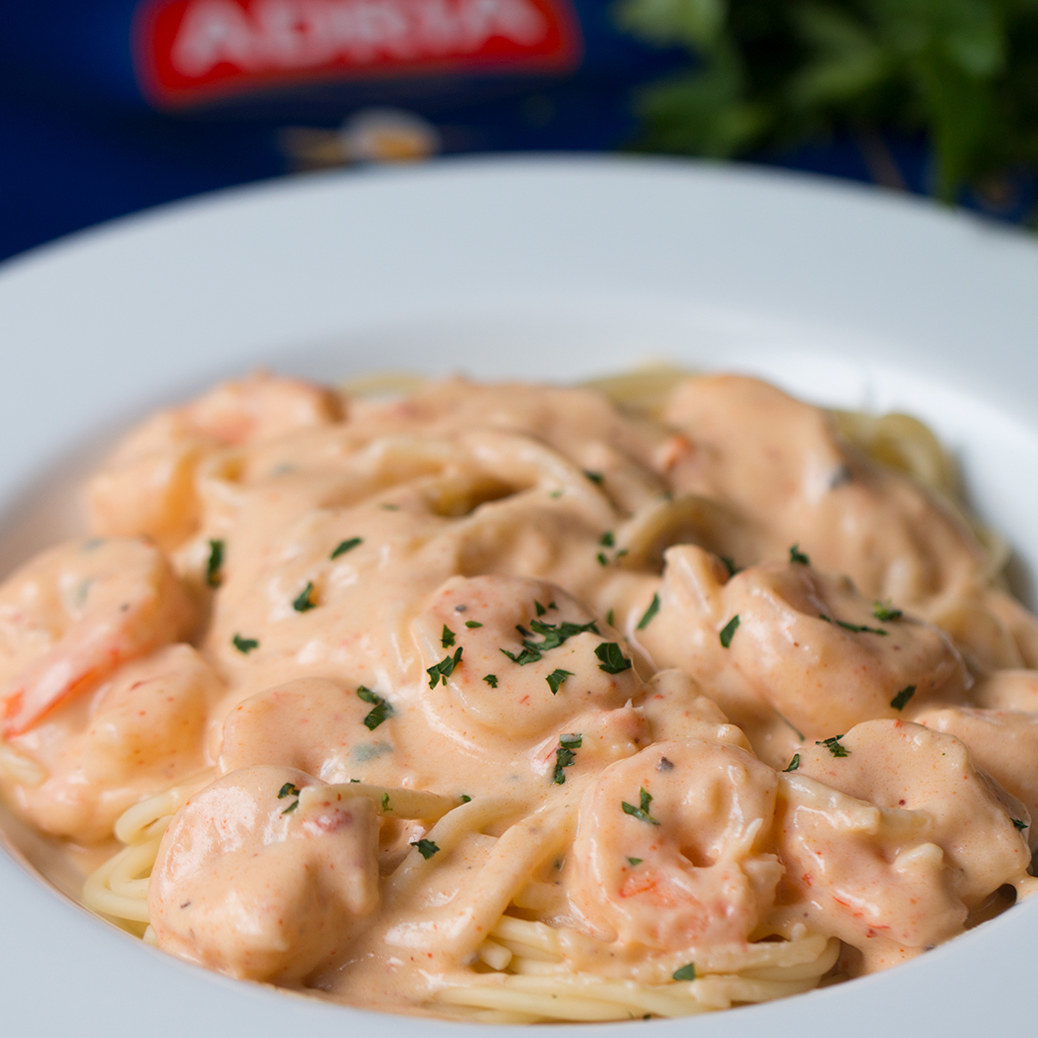 Looks like there are no comments yet.
Be the first to comment!