Hi, my name is Isabella. I'm here to bravely admit that I have never, ever liked running. This is me before a run. Don't I look terrified?
But as winter started to melt away, I thought, Maybe this is my year! So I did what I do before starting any new hobby: I picked out new shoes. After perusing adidas, I went with the new Ultraboost 22.
They arrived quickly, with a surprise message on the box.
I'm a purple girl at heart so I love this colourway, but there are lots of other options for the UB22s, like Flash Orange.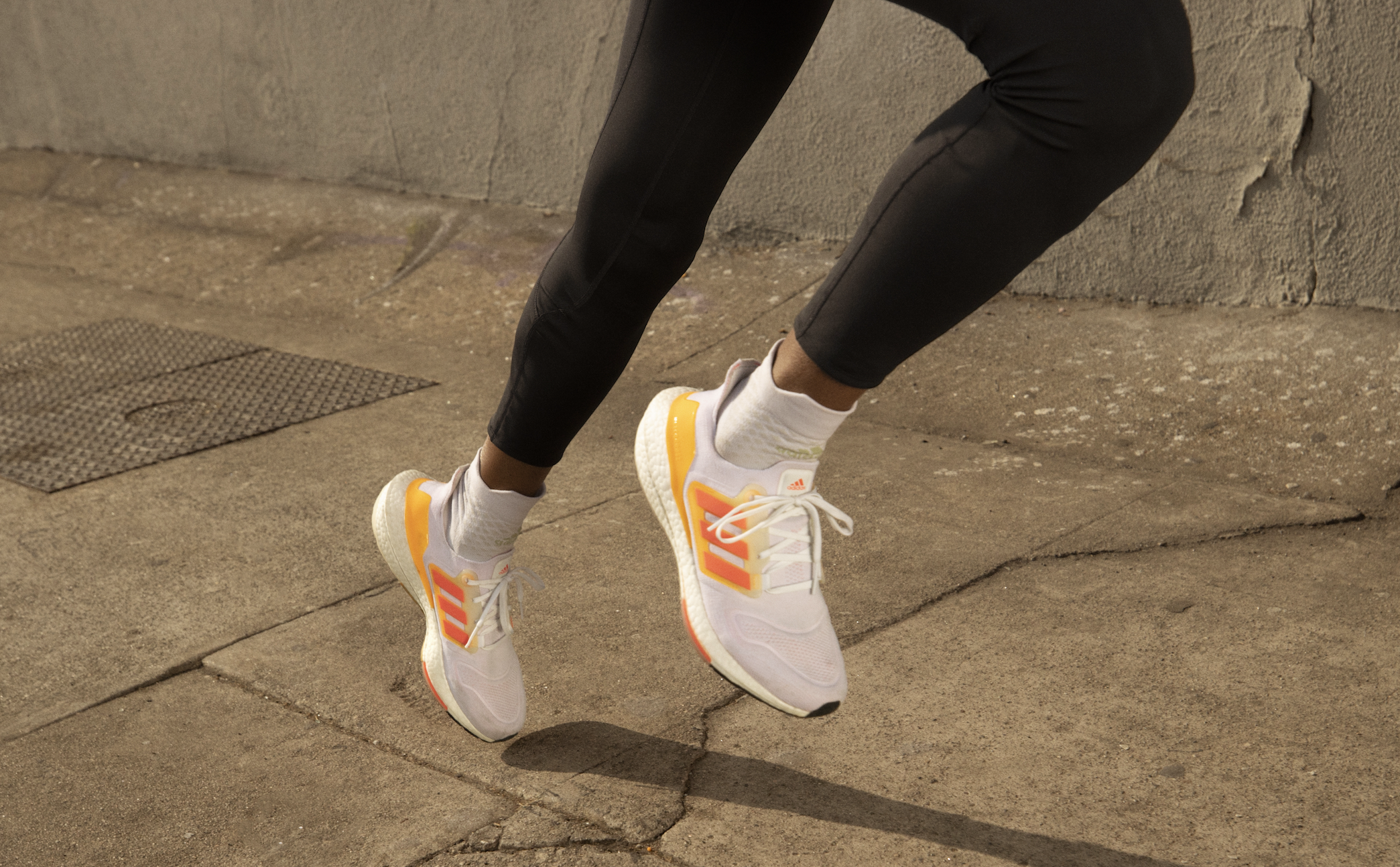 But in the meantime, I laced up my Ultraboost 22s...
...and did a tap dance in the mirror to psych myself up for my long-awaited run.
The UB22 was designed with a narrower heel and lower instep for women, and I could feel the difference from my other running shoes instantly.
Finally ready to head into the sun, I said goodbye to the last remaining bit of snow.
First I did what I considered to be "stretching."
And then I was off! And not...hating it?
I have a hunch that my run momentum was propelled by the BOOST midsole on the UB22.
Although I haven't run in years, I felt like I even had enough energy to tackle running up a hill on the way home.
My final thoughts:
The PRIMEKNIT+ was super adaptive, the BOOST midsole made me feel like I was running like the wind, and the extra support in the redesign left me feeling comfortable the whole run. I enjoyed running in the Ultraboost 22s so much that I even went on a run the very next day. Who am I?