An online fashion brand popular with influencers has said its decision to create a separate social media account for plus-size and ethnic minority women was a "serious error of judgement".
The Glasgow-based brand which boasts of being created "for girls, by girls" was accused of reducing diversity to a marketing gimmick after people online came across the secondary Instagram account called "Oh Polly Inclusive".
The account, which has since been deactivated, featured a mixture of plus-sized customers and influencers as well as women from a range of different ethnic backgrounds – a break from the aesthetic of Oh Polly's official verified page which predominantly features white, slim models.
One plus-sized model who was featured on the "inclusive" account criticised Oh Polly for failing to include this diversity on its main Instagram page, which has 2 million followers. In contrast, the 'inclusive' account, which launched in March, had just over 3,500 followers.

In a statement to BuzzFeed News, a spokesperson for the company said: "Oh Polly made a serious error of judgement for which we take full responsibility and sincerely apologise. We established a new page with the specific aim of allowing our customers to discuss a wider range of issues.
"We have a close relationship with our customers around the world and always value their feedback. Improving diversity remains an absolute priority for us across all of our channels. We promise to continue listening to everyone in the Oh Polly community and, most importantly, learn from this mistake."
The page was described as a "joke" by people online who felt the decision to post plus-sized and minority customers on a separate account suggested the brand thought of inclusivity as secondary to maintaining the aesthetic of its main account.
Plus-sized model Brielle Anyea, 24, was recently featured on the "inclusive" account and said the brand reached out via Instagram inviting her to participate in a campaign.

She told BuzzFeed News: "They wanted to do a women's empowerment campaign and they wanted me to be one of the girls to post on social media, but I thought that I was going to be on the main page. After the collab, I saw that I was posted on an inclusive page, but I thought it was a fake page because I didn't think that a big company would create an account like that, because I found it very different from their main page."
Anyea said she had no gripes with brand but that she was disappointed her images have not appeared on the main account. The experience, she said, had left her with a "bad taste".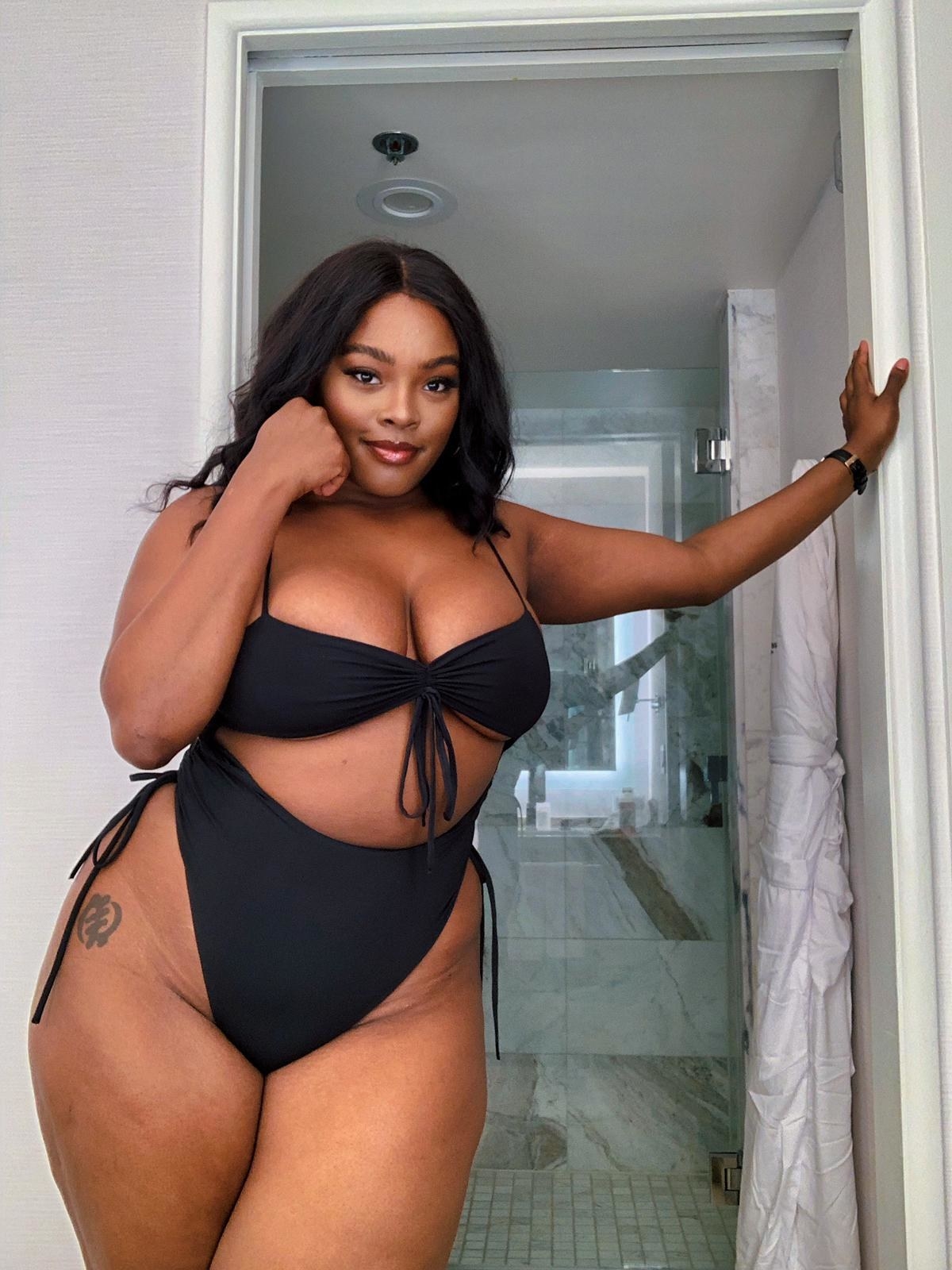 She continued: "It really hurt my feelings because I thought that was the whole point of the collaboration, for them to be inclusive, and to showcase more people than just the average person that they post on there, but it was a completely different story."
Since its launch in 2015, Oh Polly has soared in popularity among influencers and fast fashion consumers as a go-to for glamorous pieces and on-trend party looks.

The Scottish brand which says it has employees in Glasgow, Liverpool, Los Angeles, Dhaka (Bangladesh), and Guangzhou in China was founded by Mike Branney and CEO Claire Henderson who also heads up a non-profit children's charity that operates in Cambodia.
The company is reported to be on track to achieve over £21m in turnover this financial year, a 140% increase on last year's performance, with much of its success is credited to its social media presence.
According to the company website, Oh Polly was the fifth most "engaged UK retail social media brand" last year.
A representative for told BuzzFeed News "that Oh Polly will be reviewing all its content for use on all its channels."