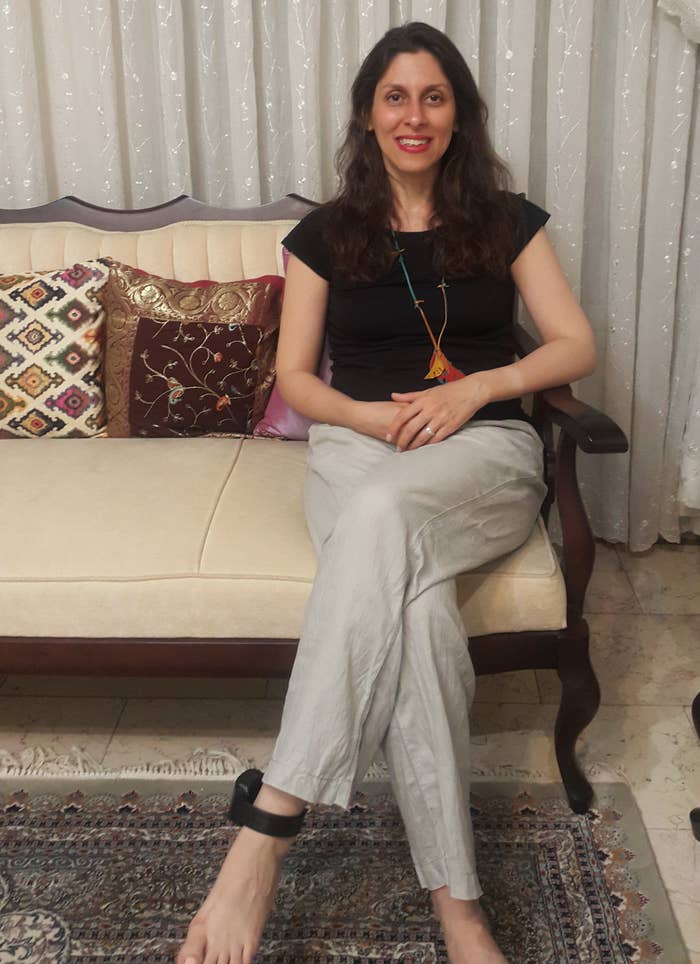 British Iranian mother Nazanin Zaghari-Ratcliffe has been temporarily released from prison in Iran almost four years after she was first jailed.
Her release was confirmed by activists from the Free Nazanin Campaign who have celebrated her temporary return and called it "a long time coming".

Zaghari-Ratcliffe was arrested at Tehran's Imam Khomeini International Airport while travelling with her young daughter, Gabriella, in April 2016 on suspicion of being a spy.
The former charity worker was sentenced to five years in prison over allegations of plotting to overthrow the Tehran government, which she denies.
"I am so happy to be out. Even with the ankle tag, I am so happy. Being out is so much better than being in — if you knew what hell this place is. It is mental. Let us hope it will be the beginning of coming home," said Zaghari-Ratcliffe.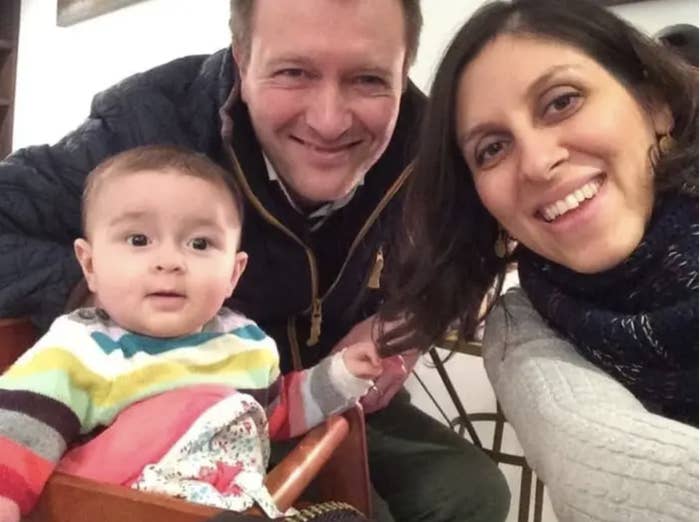 "My thinking is that they want to keep me, but outside of prison until they sort out this thing. But to be honest, I just want to go home. I think they are showing a good gesture, as they are hoping to strike a deal. So they want to keep me out. If the deal won't happen, then they will drag me back in. But if it does, then they will let me go from here," she continued.
"I was so nervous what to tell Gabriella when she asked why I am with Mamany and have not come to her. So, so nervous."
Zaghari-Ratcliffe was released today from Evin Prison and has been granted furlough until April 4. Conditions of her release include a requirement that she wear an ankle tag at all times and her movement is restricted to no more than 300 metres away from her parents' home in west Tehran.
Richard Ratcliffe, who has campaigned fiercely for his wife's release, said: "My feelings today have been all of a mix — pleased at the happiness for Nazanin and Gabriella, but fear this is a new drawn-out game of chess. Trepidation over how furlough last time ended. It is hard to relax just yet."
Ratcliffe called the temporary release a "positive step" but maintained that it was "not a victory".

On Aug. 23, 2018, Zaghari-Ratcliffe was released on temporary licence for three days, but suffered a series of panic attacks upon her return.

The family's local MP, Tulip Siddiq, said: "We are pleased and relieved that Nazanin will be with her family rather than in jail at this time of terrible chaos and uncertainty.
"However, we have been here before and know from past experience that Nazanin will be treated like a prisoner in her own home. The UK Government must get reassurances from Iran that she won't be harassed or intimidated while on temporary release.
"Ministers should also be doing absolutely everything they can to make this release permanent. This includes resolving the debt we owe to Iran and making Nazanin's case a deal-breaker in their ongoing negotiations with the Iranian government."
In a statement, foreign secretary Dominic Raab welcomed the news, but added: "We urge the regime to ensure she receives any necessary medical care.
"While this is a welcome step, we urge the government now to release all UK dual nationals arbitrarily detained in Iran, and enable them to return to their families in the UK."