Here's The Full Story Of The Ice Cream Guy Who Became A Meme For The Wrong Reasons
"Omg did we witness a milkshake duck in reverse?"
So by now, you've probably seen this video of this guy in Westfield, Stratford, shopping centre making ice cream with a certain amount of...erm, enthusiasm.
The video was uploaded to TikTok as an International Women's Day message and created by Rob Huysinga, a cofounder of the ice cream company Pan-n-Ice from Berkshire.
It's been viewed more than 12 million times and inspired responses such as this.
and this...
And this gem of a response.
Buuuuut here's the thing. Shortly after, some people discovered another video of Rob in action, only this time he was serving up dessert at a children's hospital.
Rob told BuzzFeed News: "Actions speak louder than words. It is all well and good having 'Be Kind' on the back of our T-shirts, however doing good makes a person and a business better than just saying good. For this reason, once a month we go to children's hospitals and the kids love it."
Speaking about his distinctive approach to preparing the company's signature ice cream rolls, the 24-year-old explained how the brand is intentionally theatric to set it apart from competitors.
The business owner, who describes the brand as "fun and playful", said he felt "misinterpreted and misconstrued" over his viral performance.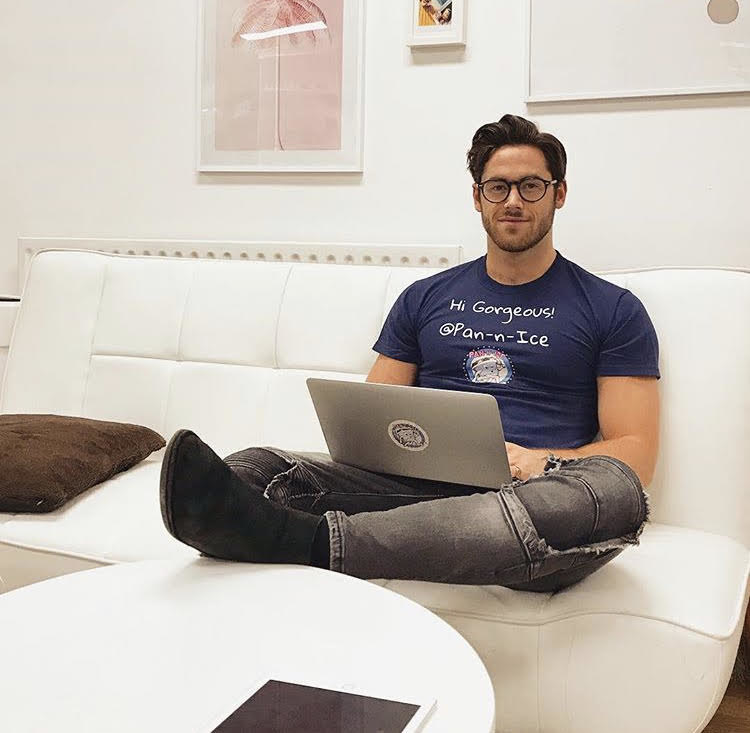 But people are already rethinking their position.🤔
Could it be a duck milkshake?
So will we be seeing any more of those sultry moves? Well following the experience of going viral for all the wrong reasons, Rob appears to have learned a valuable lesson.