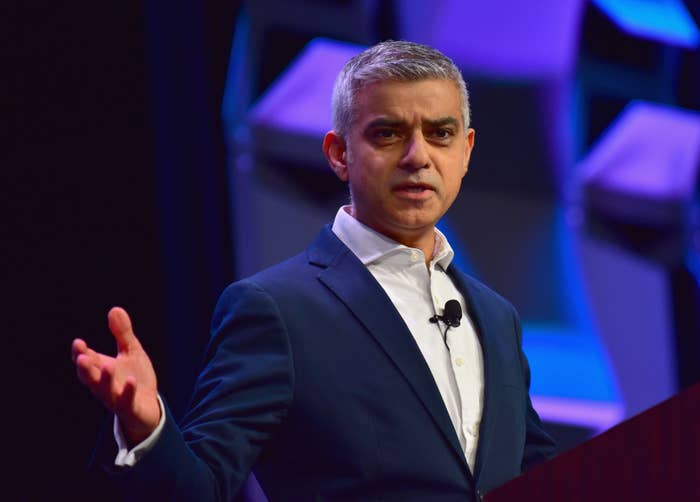 London mayor Sadiq Khan has joined more than 30 British politicians to publicly support the four American congresswomen who were racially attacked by Donald Trump earlier this week.
Khan, a long-standing and vocal critic of the US president, signed an open letter addressed to Alexandria Ocasio-Cortez, Ilhan Omar, Rashida Tlaib, and Ayanna Pressley, expressing "disgust" at Trump's racist tweets in which he suggested that the women "go back and help fix the totally broken and crime infested places from which they came".
Omar, a Somali refugee who is one of the first two Muslim women ever to serve in Congress, became a US citizen as a teenager. The other three women were all born in the US.
Khan, alongside MPs including Labour leader Jeremy Corbyn, responded to British anti-racism group Hope Not Hate's call to share a message of solidarity with the first-term Democrats.
"We are disgusted by Donald Trump's attack on you. His blatant, unashamed racism has appalled people around the world," reads the letter.
"You embody the best of America. Its diversity is its strength. Thank you for showing the world that America can still provide leadership to be proud of, even when the White House has abdicated that role. We stand in solidarity with you."
The letter is also signed by 13,809 of the campaign group's activists.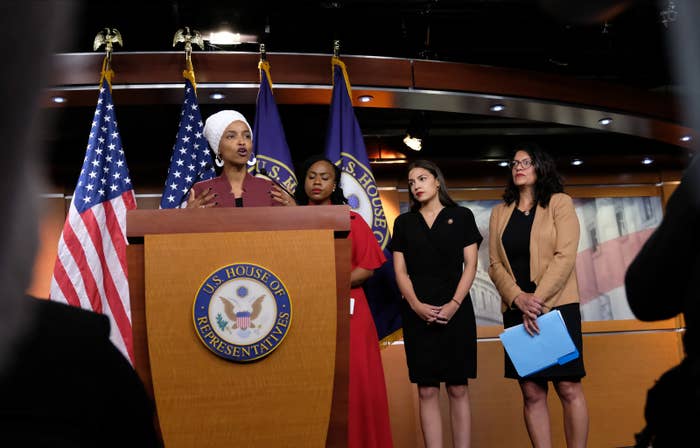 Matthew McGregor, campaigns director at Hope Not Hate, added: "Donald Trump's racist tweets were a disgusting attack on four congresswomen of colour. Trump's racism crosses borders — his slurs have an impact around the world and have given heart to white nationalists everywhere.
"We want Alexandra Ocasio-Cortez, Ilhan Omar, Rashida Tlaib, and Ayanna Pressley to know that from across the political spectrum in Britain, thousands and thousands of people are grateful for their leadership, for the hope they give people, and that they have our solidarity."
The four progressive politicians appeared together to respond to Trump's comments at a press conference in Washington, DC, on Monday.
"This is a president who has openly violated the very values our country appears to uphold: equality under the law, religious liberty, equal protection, and protection from persecution," said Omar.
She added: "And to distract from that, he's launching a blatantly racist attack on four duly elected members of the United States House of Representatives, all of whom are women of colour. This is the agenda of white nationalist[s], whether it is happening in chatrooms or it is happening on national TV, and now it has reached the White House garden."
Omar has been singled out for additional scrutiny from Trump and his supporters who echoed his racist remarks at a campaign rally in North Carolina on Wednesday night, chanting for her to be "sent back".
The phrase had echoes of the "Lock her up" slogan in reference to Hillary Clinton that became popular during Trump's 2016 presidential campaign.
The Minnesota representative responded by borrowing words from African American literary icon Maya Angelou with the poem "Still I Rise," but the event has raised fears over Omar's safety as a black Muslim woman in the face of Trump's continued public attacks.
Outgoing PM Theresa May called Trump's words "completely unacceptable", according to her spokesperson.
Within 36 hours, the letter of solidarity was signed by MP's from across the Labour party, the Green party, and Plaid Cymru. Signatories include Angela Eagle, Rushanara Ali, and Yvette Cooper.