No, This Airline Didn't Have Passengers Flying With Backless Seats Despite What It Looks Like
Hope the airlines don't get any ideas from this...
Low-cost airlines, eh? It's safe to say they get their share of criticism.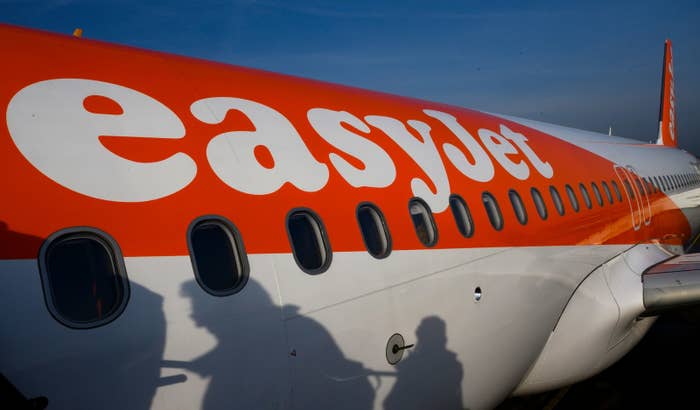 Earlier today, it seemed that one airline in particular had sunk to a new low. Except, of course, things weren't exactly as they appeared.
It all started when Twitter user @mattiasharris shared a photo that appeared to show one passenger travelling on a seat that was missing a back support. "How can this be allowed," he wrote.
The tweet has been shared more than 5,000 times, along with criticisms of the budget airline.
The account also flagged the image with the European Union Aviation Safety Agency (EASA) and the International Air Transport Association (IATA).
Naturally, people were appalled, baffled, and full of sarcasm.
And pretty quickly, the replies were full of requests from journalists who wanted to know more about the whole thing. No back support? That's rather shocking.
At first, the airline, easyJet, asked the passenger to delete the photograph while it investigated.
"Hi Matthew, thanks for bringing this to our attention, before we can investigate this could I ask you to remove the photograph and then DM us more info regarding this, so we can best assist you," the reply said.
It's fair to say this didn't go down very well, either.
A spokesperson for easyJet told BuzzFeed News that the company would be looking into the Twitter response, since it was "not in line" with its usual approach online.

In a statement, an easyJet spokesperson told BuzzFeed News: "No passengers were permitted to sit in these seats as they were inoperative awaiting repair," and clarified that the flight departed with five spare seats onboard.
The Twitter user has also clarified that the plane did not actually take off with anyone in the broken seat. However, they went on to question the safety of the plane.
"The lady was moved to a spare seat once the flight was fully boarded."

Naturally, people feel a little misled.
And it's a pretty timely reminder that you can't always trust things you see on the internet.