So it's no secret that Drake has a lot of love for black British culture. From the music to the TV shows, Toronto's very own has been a consistent fan.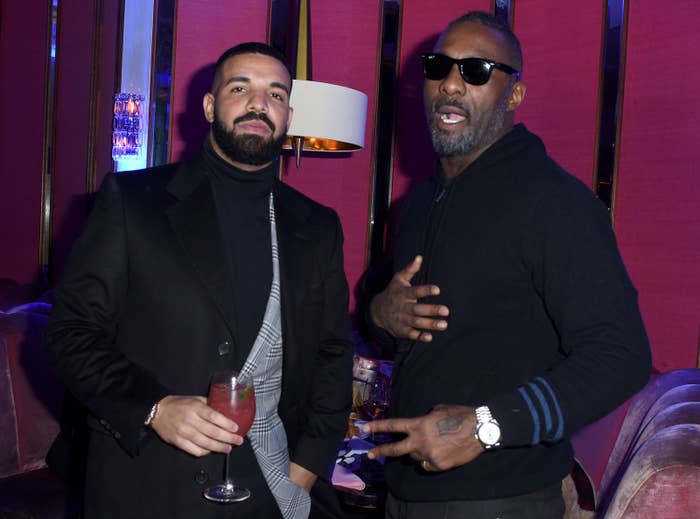 Whether it's that time when he ditched official Brit awards afterparties to make a surprise appearance at the drill group Smoke Boyz (previously known as Section Boyz) show.
Or the fact that he bought the rights to London drama Top Boy and helped champion its upcoming return on Netflix.
Or when he jumped on a remix for a young emerging south London rapper, then known as Santandave. Fast forward two years and that same young rapper has an Ivor Novello and a UK number one album.
Can't forget his love of commemorative tattoos. He does love a tattoo.
Like this BBK one.
This time, Drake used the London leg of the Assassination Vacation Tour to welcome home Brit nominee J Hus following the rapper's release from prison – proving once again that Drake is committed to the culture.
The 22-year-old performer was Drake's surprise guest at last night's show at the O2 arena in front of thousands of fans, making it J Hus's first public appearance after serving four months of his sentence for knife possession.
The musician, real name Momodou Jallow, was nominated for three Brit awards last year, including British Album Of The Year. He was later sentenced to eight months in prison in December 2018.
Hus, who initially pleaded not guilty, later admitted the offence after being stopped and searched in Stratford, east London.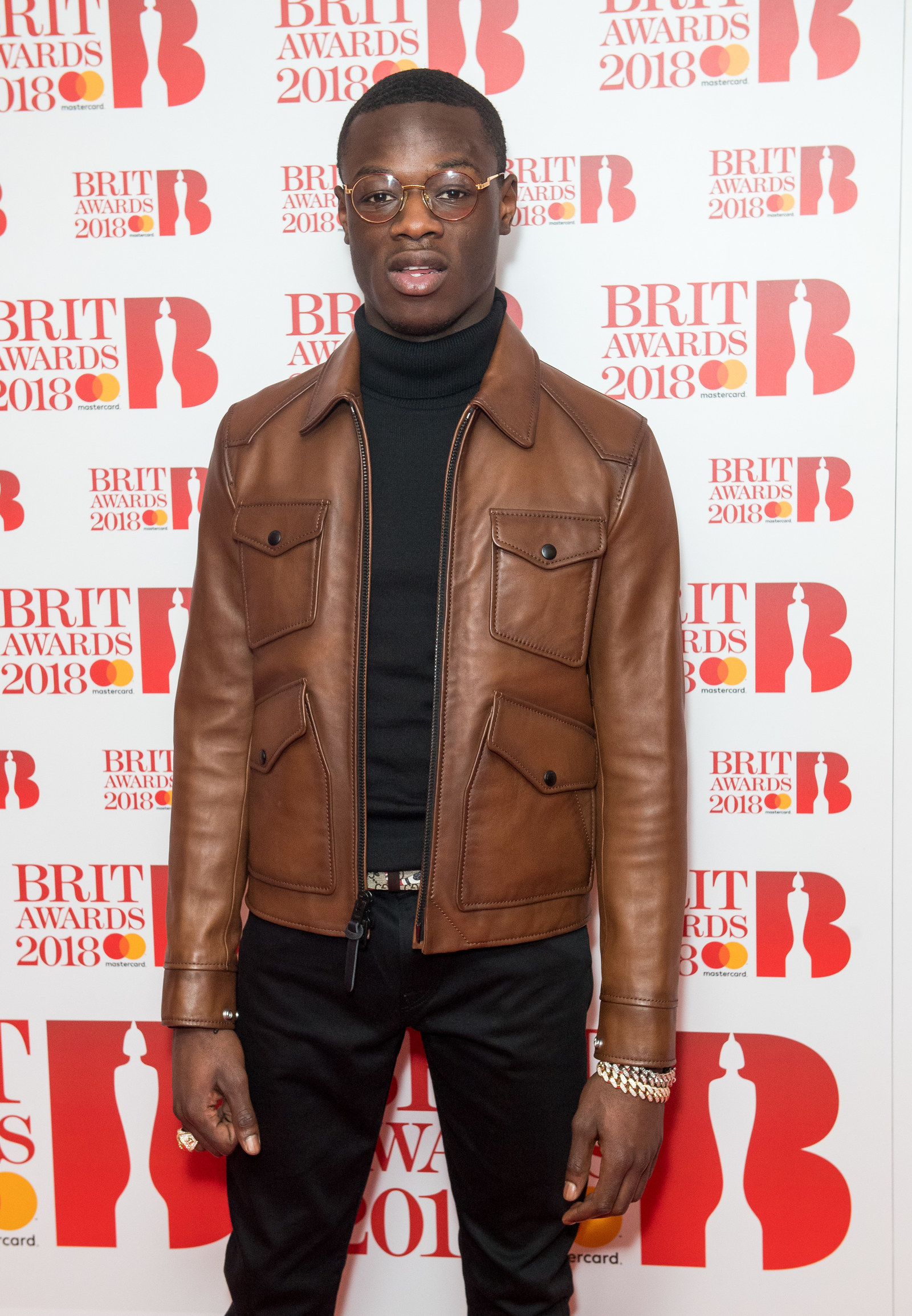 Just before welcoming Hus to the stage, Drake told the audience: "Anybody sitting down right now, I need you to stand up, because we're about to celebrate one of our brothers tonight."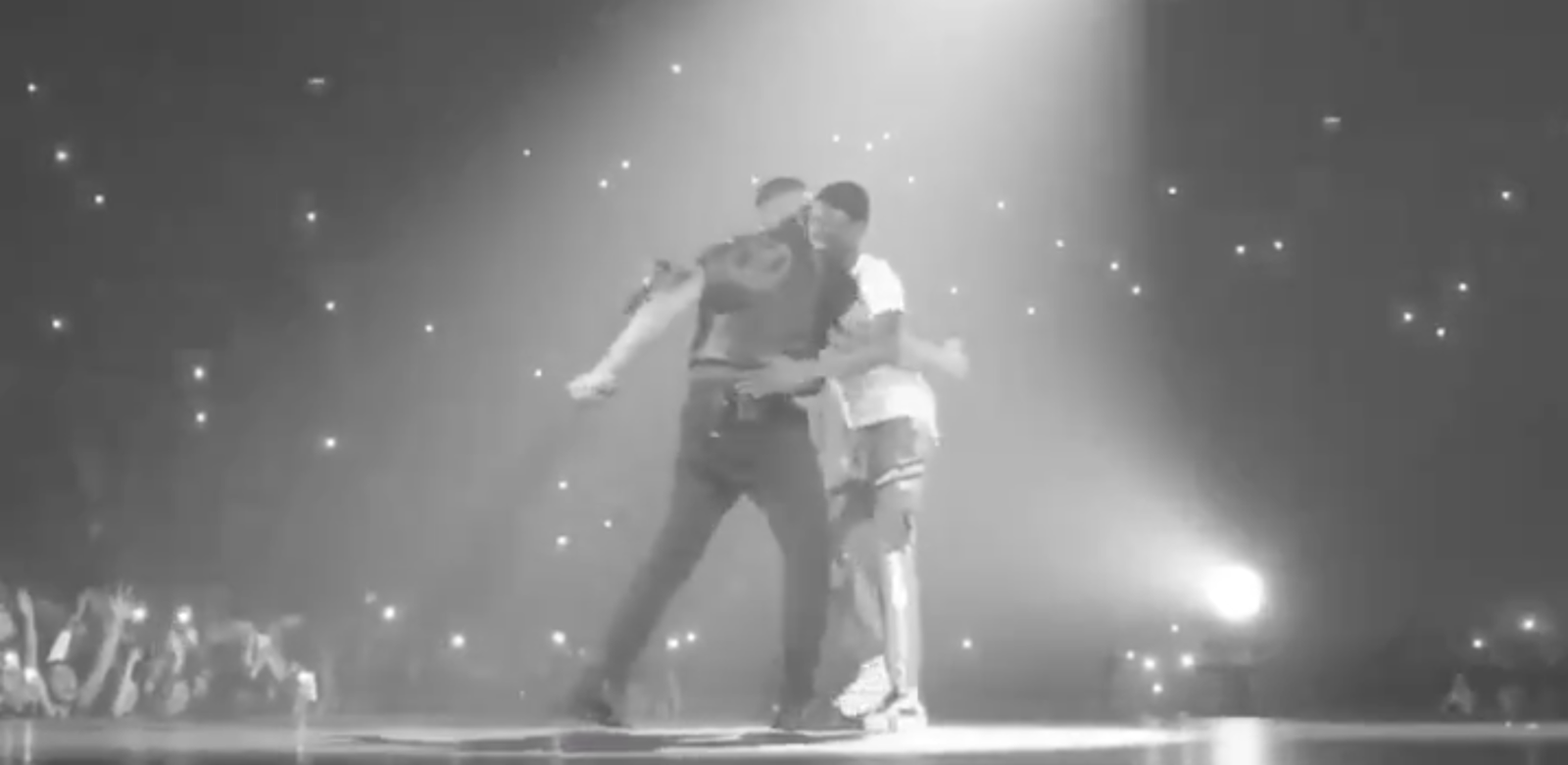 And fans are thanking Drake for creating a major musical moment.
Some people think that Drake could probably have a go at sorting out Brexit while he's here.
Would it be burgundy or blue though?
But the gesture hasn't been popular with everyone. Some people online are concerned about the message being sent.
Others have defended both artists.
And some hope that they will do more to tackle knife violence.