This is Ariel Romero, a YouTuber from Houston, with her mum April Castillo and little sister Atlantis Castillo.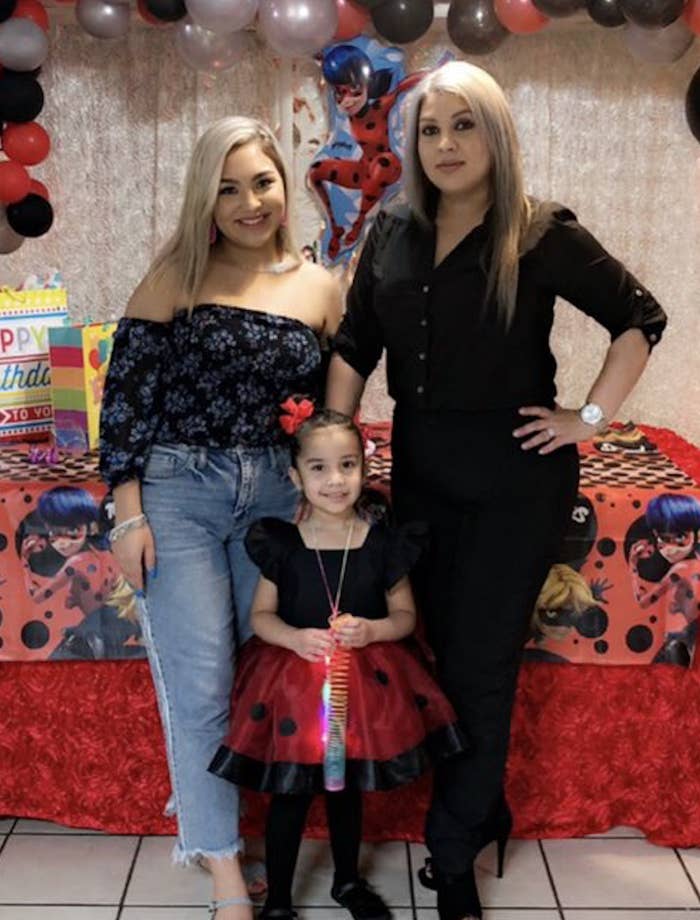 Well, the family has gone viral after Ariel shared a picture of her mom's very creative effort for "crazy hair day" at her 4-year-old sister's school.
Ariel told BuzzFeed News: "My mom picked the hairstyle. She had seen people use a paper doll and wasn't really feeling it, so she went the extra mile and added a real-life doll."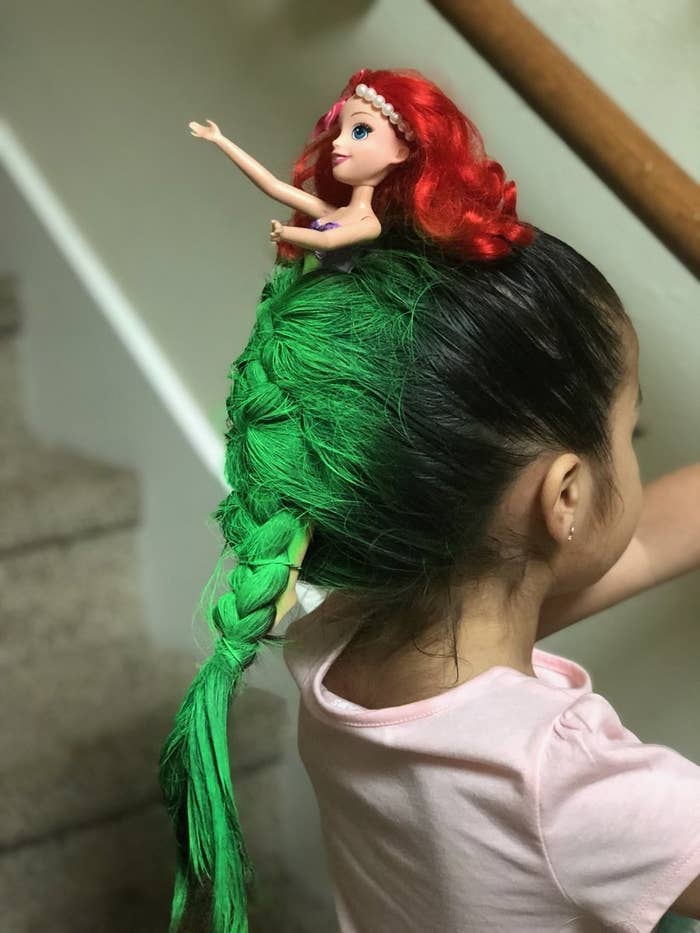 A real-life doll? Impressive.
The hairstyle, which took around 25 minutes to put together, features Ariel, aka the Little Mermaid, nestled in a green braid that represents the mermaid tail. Speaking on behalf of the family, Ariel said: "My parents have always had quite an obsession with 'Under the Sea', so my sisters and I have always loved mermaids."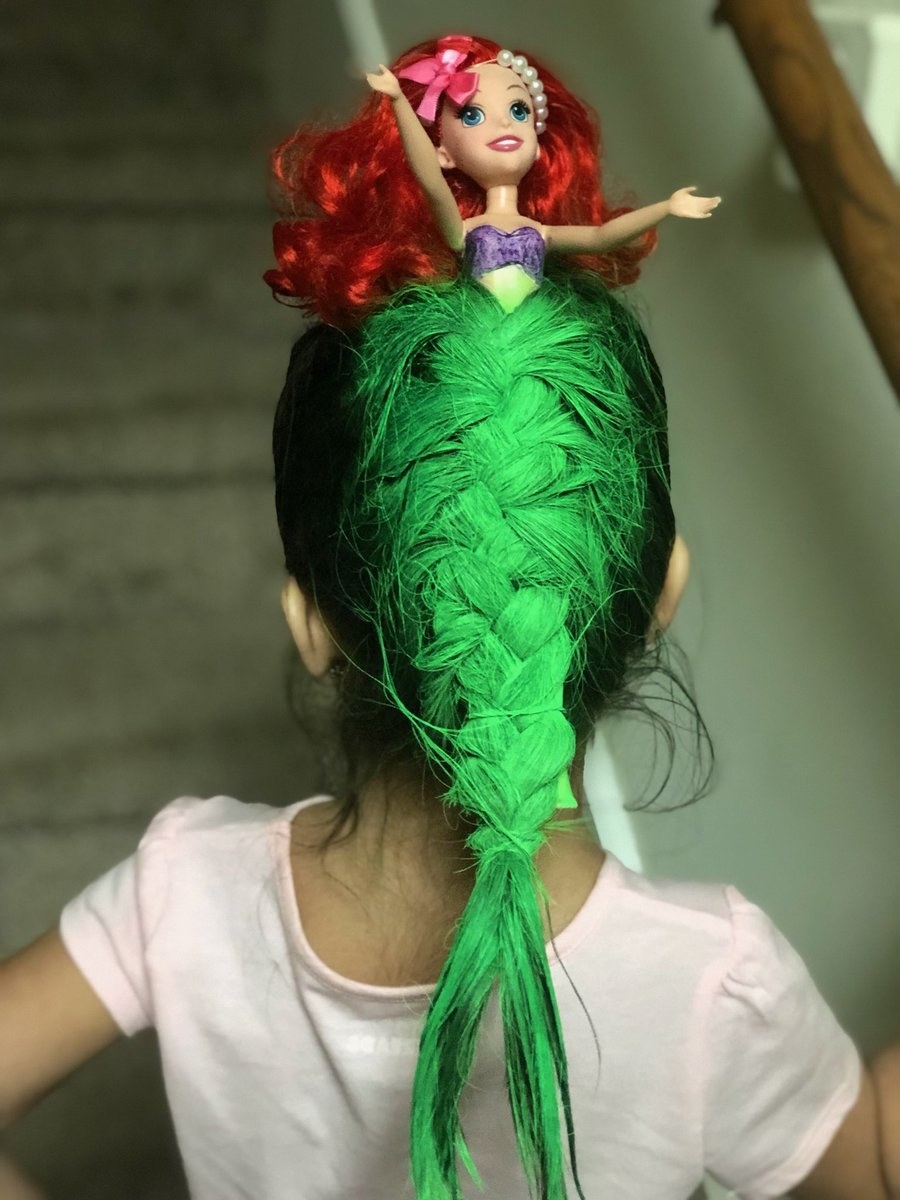 And little Atlantis (sensing the theme here?) absolutely loved her hair. "She loved it so much and didn't want to take it off. She even went to her gymnastics class with her hair like that," Ariel added.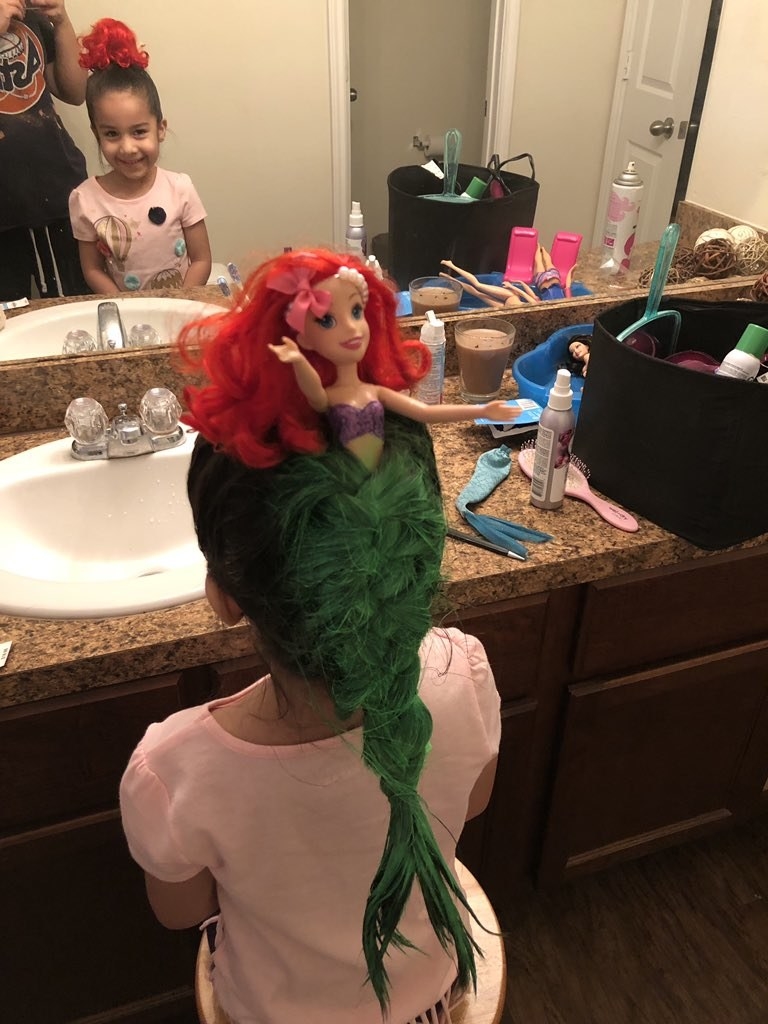 But creating the hairstyle was actually a team effort. The whole look didn't come together until dad, Miguel Castillo, came to the rescue.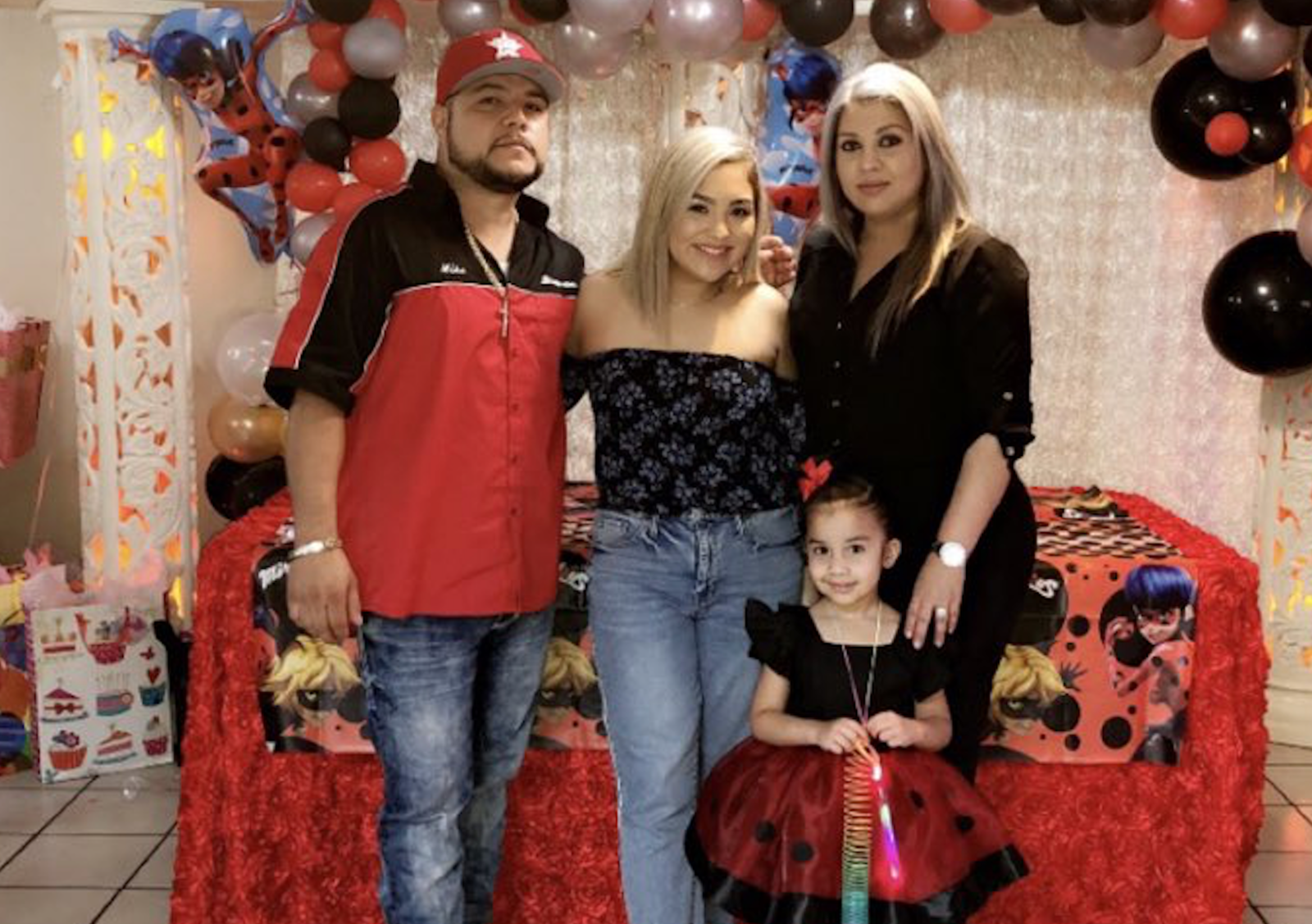 Other parents have shared adorable pictures of their own creations.
People are inspired by the level of creativity.
And are already thinking ahead.
When your mum goes above and beyond for you.
More importantly, people wanted to know if Atlantis had done enough to impress the judges.