When Emily Manashi and Parris Khachi got engaged in May of last year, the couple from San Francisco never anticipated that their big day would potentially be derailed by a global health crisis, and that the wedding they would spend months planning would look dramatically different in the end.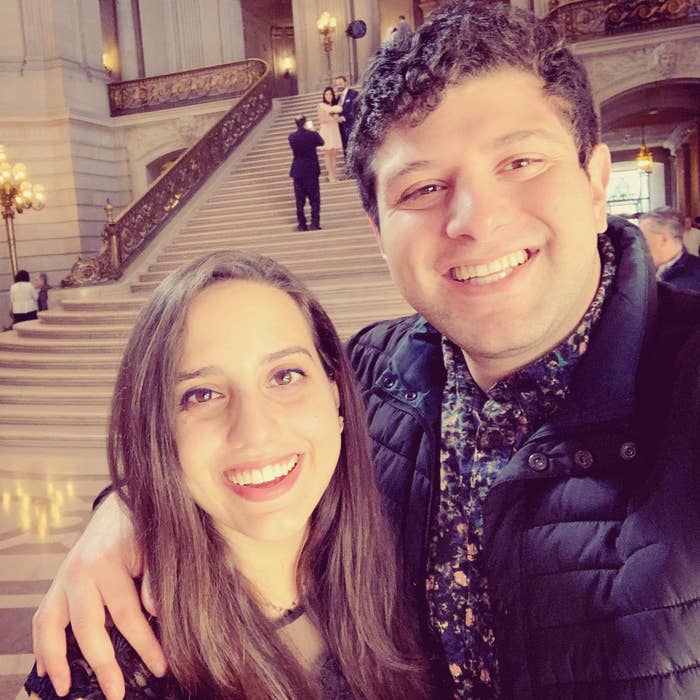 The couple decided that "show must go on" and exchanged vows on Saturday, April 25, in a church with only immediate family and some friends present.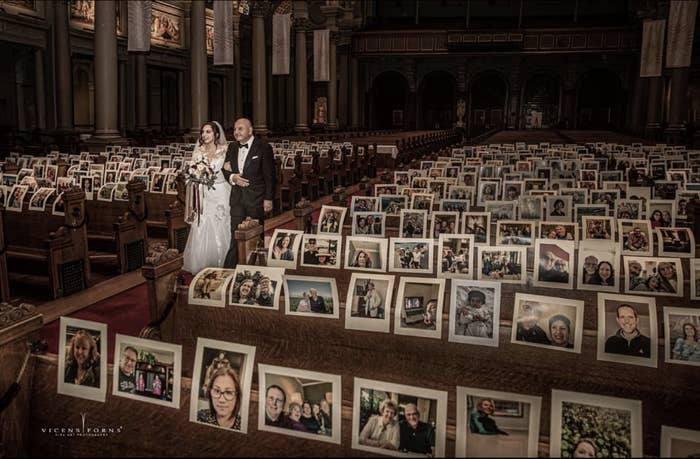 The couple clarified that the individuals photographed aren't their friends and family, but the church's regular congregation, who have been unable to gather since the lockdown.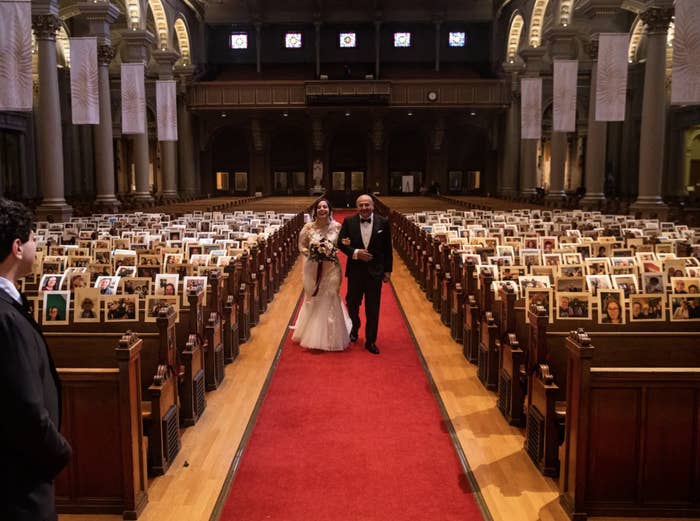 With the help of technology, their loved ones were able to witness the moment via livestream.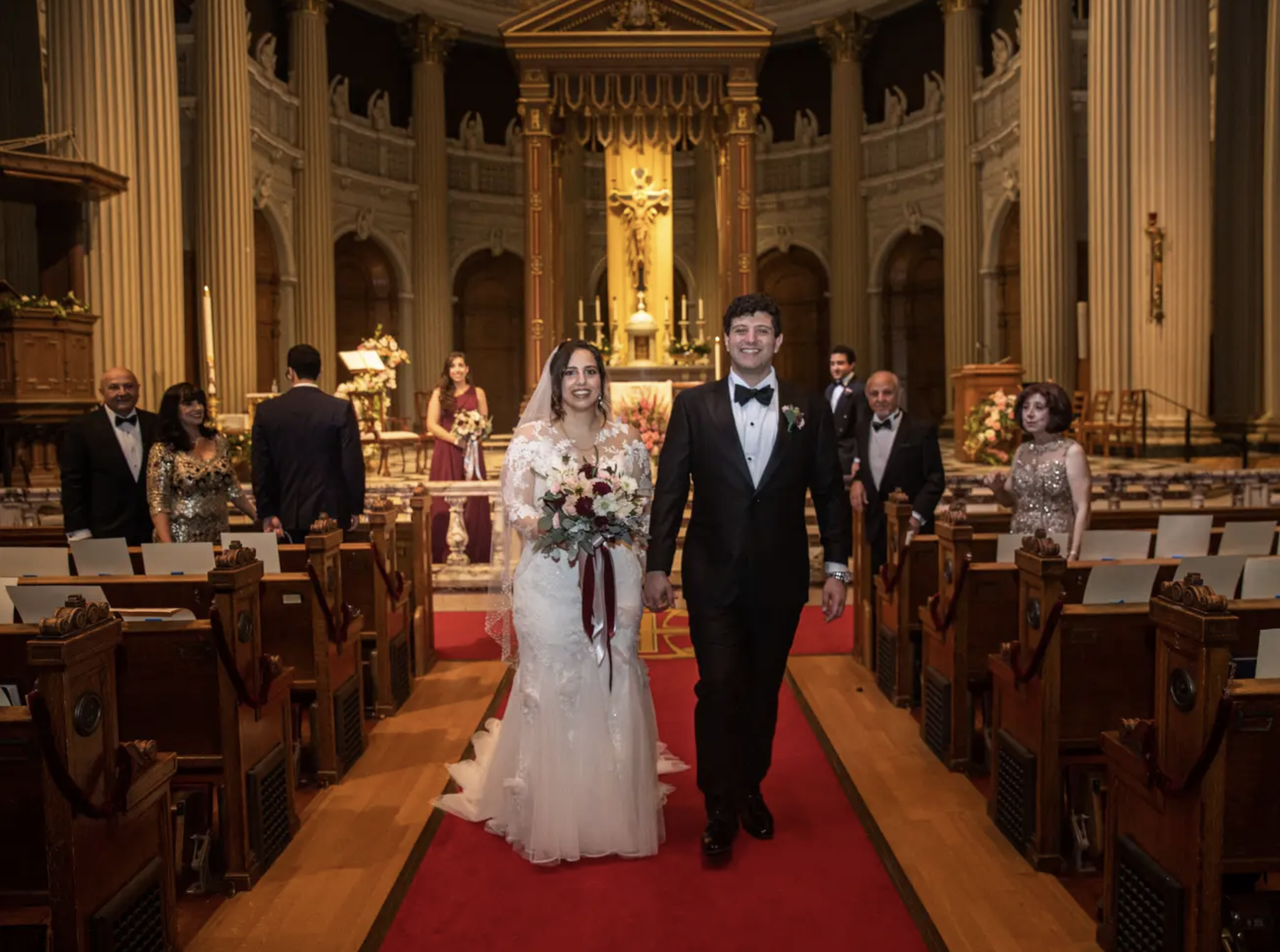 The newlyweds, who met in April 2017, had initially planned a wedding which included a guest list of 200 friends and family, a reception at the Westin St Francis hotel, and an evening of dinner and dancing.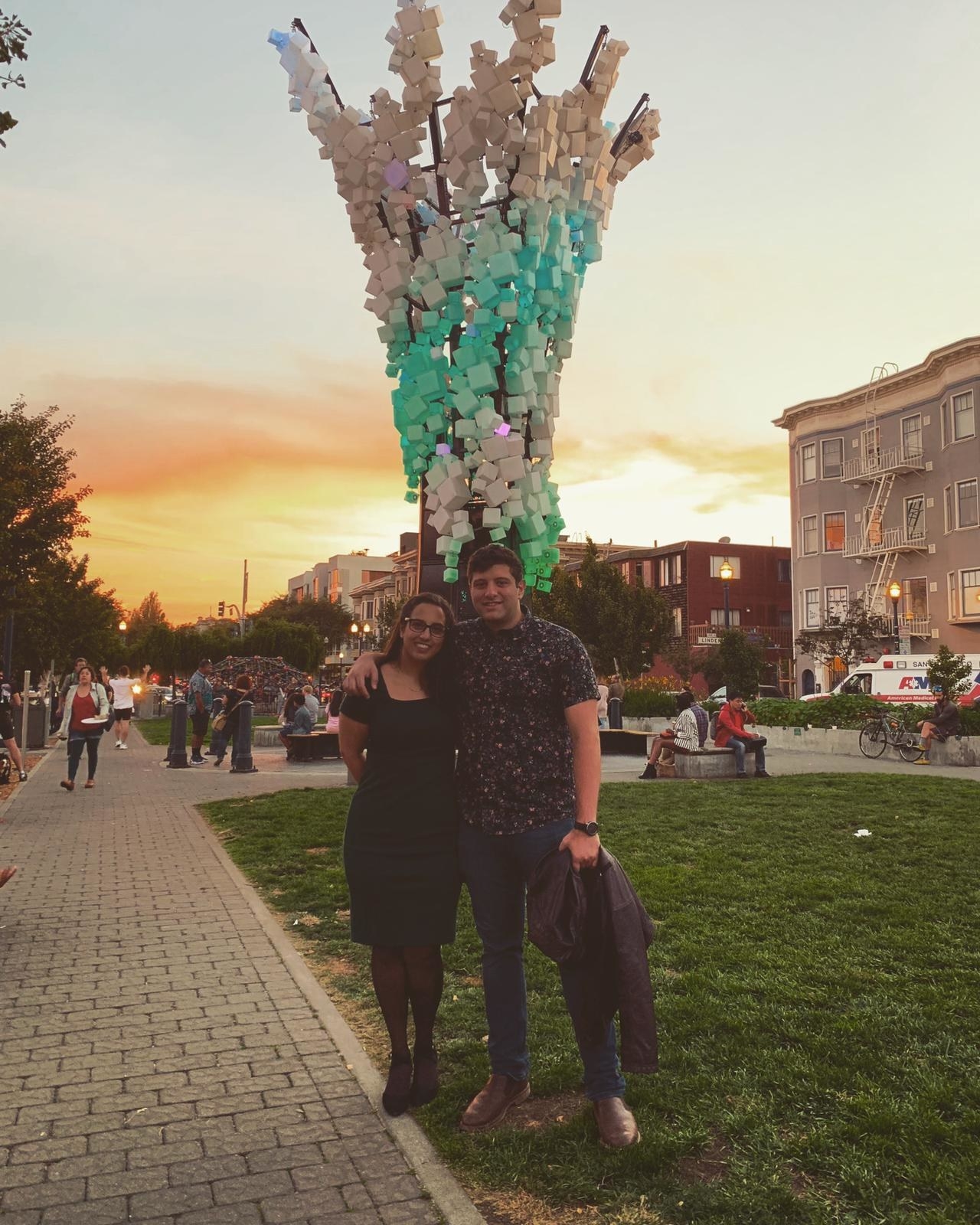 Instead, they had their first dance on the pavement outside the church and retreated to their apartment for dinner.