A University Welcome Box Included Some Promotional Material That Some People Think Is Sexist
"I bet they thought they smashed it."
A student welcome pack for the University of Sussex has caused some outrage after it featured a suggestive advert for an oral hygiene brand.
A double-sided promotional card for Brush Box featured what appears to be a woman's mouth complete with toothpaste foam.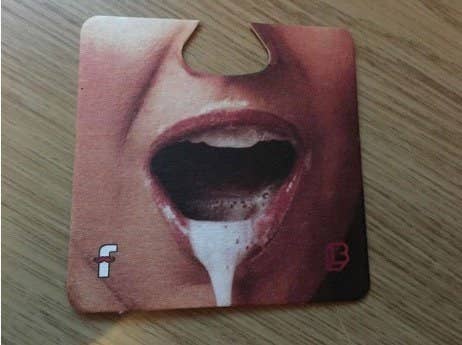 On the reverse side is the message: "Whether you spit or swallow as part of your (twice...) daily oral regime, place your oral health on autopilot with Brushbox."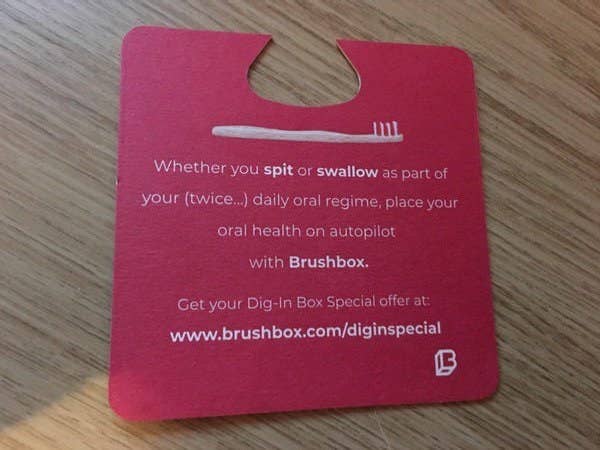 The highly suggestive advertising has prompted criticism of the university for including it in boxes designed to welcome new students.
Some critics felt that the message was damaging to incoming female students.
And some people pointed out another flaw in the campaign. You don't swallow toothpaste.
The university responded to tweets to tell concerned critics that they understood the "strong reaction" that that Brushbox advert.
A University of Sussex Students' Union spokesperson told BuzzFeed News: "We were very disappointed to find this promotional material in our Dig-In boxes, and will be reviewing whether to renew our contract with this supplier."

Brushbox hails itself as the UK's first toothbrush and toothpaste subscription service and has over 4,500 subscribers.
A BrushBox spokesperson told BuzzFeed News: "We are really sorry if anyone has been offended by the promotional image used in the Dig-In boxes. We now realise it was inappropriate and misguided of us to use this type of image as a way to raise awareness of dental health issues.

"We completely understand that the image could be deemed as derogatory to women and for that we are truly sorry - this was never our intention, and we take full responsibility for any upset it has caused.
"BrushBox is a company which prides itself on its family and ethical ethos and we are very disappointed that something which was meant to encourage good health habits amongst students has caused any offence."
Dig-In, the company responsible for curating the welcome box has responded to the demands for accountability by issuing an apology.
The company told BuzzFeed News: "Dig-In would like to apologise unreservedly for its part in distributing Brushbox's promotional material. This insert, distributed in our Freshers boxes does not in any way reflect our high ethical standards and we have put immediate measures in place to ensure this doesn't happen again."