1. Over 2,000 episodes of House Hunters have been filmed.
2. People featured on House Hunters are already "pretty far along in the process of buying a home," rather than just beginning their search, according to former participants.
3. According to one woman who filmed an episode of House Hunters, she and her husband had to film "five or six takes on each scene."
4. Participants on the show receive $500 for appearing. Participants on the international version make $1,500.
5. The current House Hunters narrator is Andromeda Dunker, who has also performed as a stand-up comedian.
6. There are usually only about three people working behind the scenes on any given House Hunters shoot: a director, a cameraperson, and an audio person.
7. The shoots generally take five days, although these days don't need to be all in a row. In fact, they might shoot different parts of the same episode weeks apart.
8. The creators of House Hunters, Tara Sandler and Jennifer Davidson, have been a real-life couple for almost 25 years.
9. Their inspiration for the show came when they were deciding on a new house and realized the potential for a TV program.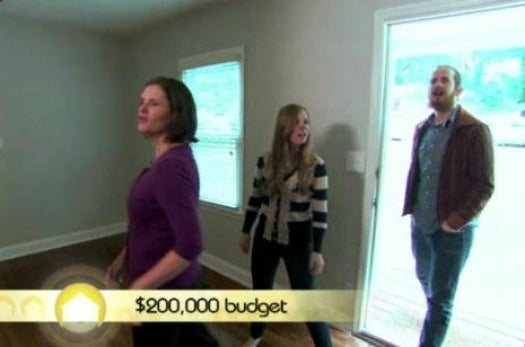 10. Love It or List It is one of Hillary Clinton's favorite TV shows.
11. Although rumors have swirled about Love It or List It alleging that producers film both endings so they can help keep the results between hosts Hilary Farr and David Visentin even, Hilary has said in an interview, "The show is not at all scripted and the reactions of the homeowners to renovation realities and bad news is very real."
12. According to Farr, producers have returned to some of the homes of people who "loved it" to interview the homeowners and film updates on the space.
13. Farr tried her hand at acting early in her career, appearing in movies like The Rocky Horror Picture Show (using her birth name, Hilary Labow).
14. The show known as Love It or List It Too in the United States is called Love It or List It Vancouver in Canada, distinguishing it from the many shows filmed in the Toronto region.
21. According to a former participant on Curb Appeal: The Block, the homeowners met with designers weeks before they actually taped them discussing plans together.
22. Construction work is contracted out to local crews, rather than using a regular crew that travels with the host and designers, according to the same man.
23. According to host Scott McGillivray, renovations for the show Income Property take about three to four weeks, but homeowners are only involved with filming for about one week.
24. He also notes that the furniture is not part of the homeowner's budget, although, "Some do end up purchasing the furniture and renting [their apartment] furnished."
25. McGillivray was part of the boy band Next Element in the late '90s and early '00s.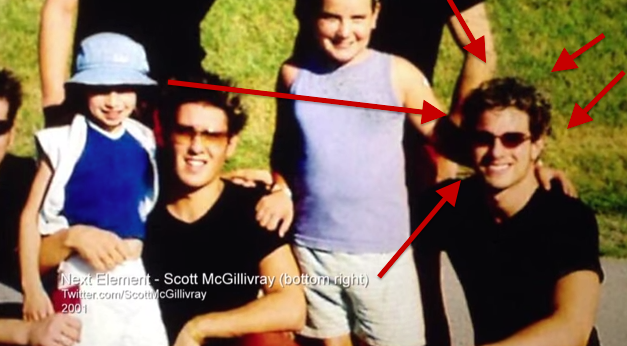 26. John Colaneri, one of the Cousins, has said that if he could design a kitchen for any historical figure, he would choose JFK.
27. The Cousins named their company Brunelleschi Construction in honor of Filippo Brunelleschi, a famed architect from the Renaissance.
28. The Cousins on Call once did an episode where they made over a media room for Khloe Kardashian and Lamar Odom.
29. Designer Genevieve Gorder revealed she was in a relationship with Anthony Carrino (one of the Cousins) in a profile in late 2013 (although she admits that she was offput by him and his cousin when they first met).
30. Among HGTV designers and hosts, Gorder says that Vern Yip is probably the most "proper" while the others can get rowdy and swear a lot.
31. Gorder is a classically trained violinist who once toured around the world.
32. She also used to work at Prince's Glam Slam nightclub in Minneapolis. Yes, that Prince.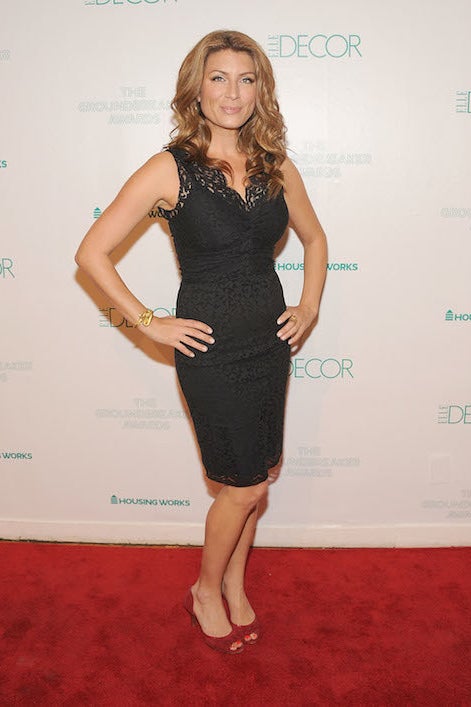 33. Before hosting The Bachelor and The Bachelorette, Chris Harrison hosted HGTV's Designer's Challenge.
34. A registered nurse saved the life of Flip or Flop host Tarek El Moussa when she wrote in to producers telling them he needed to check out a lump on his neck that turned out to be cancerous.
35. The Flip or Flop hosts make $10,000 an episode, but have said that they only use money from past investments to purchase the homes you see them renovating on the show.
36. David Bromstad, winner of the first season of Design Star, has described fellow HGTV host Scott McGillivray's hair as "sticky." (Make of that what you will.)
37. Bromstad grew up wanting to work as an animator for Disney, and did, in fact, work for them for a time before eventually reaching HGTV stardom.
38. Egypt Sherrod was already a radio/media personality before she began Property Virgins, having interviewed celebrities like Oprah and Beyoncé.
39. HGTV first premiered in December 1994 with a roster of 37 programs, including titles like Company of Animals, Sew Perfect, and Awesome Interiors.
40. HGTV can be found in almost 100 million homes.